Jeff Chiappetta: The most common thing advisors use options for is to sell a covered call. A covered call generates income in the immediate term.
Brooke's Note: RIAs are slowly taking charge in every niche of financial management. Hedge funds might be considered one big exception — having maintained a mystique. But as companies like Schwab, TD and Pershing embrace the democratization of options, they may allow RIAs to add more value, charge greater fees and take a bite out of that very profitable business. Even basic home cooking is usually better than the institutional fare whipped up by good restaurants. I'm not sure that RIAs, better connected to the customer, can't, in many case, actually do a better job of hedging than hedge funds.
After transitioning from trading to wealth management, Scott Elisha of San Francisco-based Lombard Street Partners opted to include options as an integral part of his portfolio investment strategy, overlaying them on broad ETFs.
"Everything I do has options," says Elisha, whose firm has $63 million of assets under management. He has used options in his clients' portfolios for over 20 years. and believes that the ability to generate cash off a stock with a call contract or hedge against that stock with a put contract serves his client like no other product can.
But until now he has been able to use that pivotal product only with his larger clients, because until this month options have been offered only in contracts of 100 shares.
That's no longer true. As of March 18, mini-options — or contracts in packages of 10 shares — have been made available by the exchanges for three popular tech stocks and two ETFs. Some custodians, such as TD Ameritrade Institutional, Schwab Advisor Services and Pershing Advisor Solutions LLC, have jumped to offer the new products. And, some advisors, including Elisha, have jumped to purchase them.
But some custodians — including Fidelity Institutional Wealth Services, are opting to wait and see if these catch on with RIAs.
Not just for the big boys
"We think these will be very popular, so we are offering them immediately," says Schwab spokesman Greg Gable. See: 4 reasons to use options — and 4 more reasons why you should think twice.
A spokesperson for Pershing says the Jersey City, N.J.-based custodian is offering the mini-options because it does a lot of business with broker-dealers and advisors who use options to generate cash, and as such, it was a good opportunity.
Though options have long been available, the products have traditionally been favored by larger advisors, primarily because of the 100- share minimum. That has meant that smaller advisors and smaller clients were out of luck.
TD and others are betting, however, that those smaller advisors and clients don't want to be left out. The five mini-options available now are for Google, Apple and Amazon stock and for the SPDR Gold Trust (GLD) and S&P 500 (SPY) ETFs. Those investments are wildly popular, yet 50% of TD Ameritrade advisors who have them in their portfolios hold fewer than 100 shares, says Jeff Chiappetta, managing director of institutional trading and fixed income at TD Ameritrade. See: Walt Bettinger strikes back to show that Charles Schwab won't be bested in the brewing ETF price war.
That, combined with the fact that only about 20% of advisors use options — a percentage that rises to 50% when talking about RIAs with AUM of more than $100 million — suggests to Chiappetta that there is a large market for mini-options.
"We saw this as an opportunity months ago and prepared to offer them on the first day available," he says.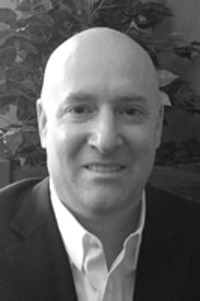 Scott Elisha: Everything I do has
options.
An active offering
While mini-options were made available by the exchanges to everyone on Monday and could be purchased by retail consumers directly through platforms such as E*TRADE, it required some work on custodians' back end to offer the products to advisors. However, Fidelity may not wait for long before joining the party. "This is definitely an area that we're focused on and we're looking to provide this to our clients," says Fidelity spokeswoman Nicole Abbott.
TD has often focused on advisors with more active strategies and has prided itself on being one of the best custodians for advisors using options, which made jumping on the new mini-options a natural move.
"I know we're one of the first to be ready and offer minis," says Chiappetta.
TD will charge is its standard $9.99 + 75 cents-per-contract commission, which is the same amount it charges whether that contract is a 100-share option or, say, three ten-share mini-options.
In offering the new product, TD Ameritrade communicated with advisors about mini-options and what strategies can be employed with the products. Although the 100-shares volume has been the main deterrent for smaller advisors who might want to use options, there's also a certain amount of expertise necessary to understand the complicated financial products. To that end, TD has rolled out a webinar about mini-options in addition to the ones it already has on options, and has a educational seminar program on options. See: Relentless TD Ameritrade antes up a killer ETF platform.
In early 2009, TD acquired Think or Swim, an online brokerage firm that allowed it to expand its offered options. The company also integrated that more recently with its own advisor workstation and portal. See: Tom Bradley answers 10 questions about TD Ameritrade's competitive stance in his 25th year.
These tools, in combination with the educational component, is what Chiappetta believes attracts trading-focused advisors to the custodian. "I think our brand is really strong among advisors who are more active," he says.
Once good for a few million, TD Ameritrade's foot-in-the-door strategy is starting to net billions
Highly volatile, highly popular
Elisha traded 30 to 40 of the mini-option contracts yesterday — a number he considers small. But, Elisha emphasizes that most of his clients are larger and so have the assets to allocate an appropriate amount for 100 shares of different ETFs, which means he had already purchased standard options for them.
"For me, it's good for these smaller clients," Elisha says, giving the example of one who has just 20 shares of the Gold Trust ETF.
It's also good, he says, for those investors and clients who want to be in Apple or Google, but can't afford 100 shares. In the case of Apple, that would cost around $50,000. Now, Elisha has the ability to overlay options on top of those shares — beneficial when it comes to highly volatile stocks such as Apple. See: Why Schwab handed Facebook and Apple 'F' ratings — and why advisors seem unfazed.
In fact, Elisha says, most of the volume on the first day of trading the mini-options was in Apple, because so many people have fewer than 100 shares of the popular stock and want to be able buy options against those shares to hedge or generate cash on them. And, most of the first-day volume was also in smaller contracts. See: Why Schwab handed Facebook and Apple 'F' ratings — and why advisors seem unfazed.
Short shrift?
The five investments being offered were picked for the mini-options trial primarily because they are extremely popular, very volatile and priced high enough that most people don't own 100 shares, says Chiappetta. If the mini-options turn out to be popular, it may make sense for the exchanges to offer others.
"They're trying it out on these five securities," Chiappetta says, who also says that TD — and other custodians — work closely with the exchanges and had been suggesting a move into the mini-options. They will certainly give the exchanges any feedback they receive from RIAs as well.
While most people think of options as a way to short a stock, that's not necessarily the case. The most common thing advisors use options for, says Chiappetta, is to sell a covered call. A covered call generates income in the immediate term while holding on to a stock for the long term. Nearly as popular among advisors is purchasing a put to insure and hedge against the stock going down. Options provide options for the RIAs. See: How 5 seriously overworked buzzwords can come between you and your client.
The fact that these three technology stocks and the two popular ETFs were chosen for mini-options shouldn't be seen as a judgment on them, says Chiappetta, and certainly not as a move to try and short the stocks. It's simply a chance to get more advisors using options who otherwise wouldn't.
"I saw this as an opportunity," he says.
---
---
Mentioned in this article:
---
---
---
Frederick Van Den Abbeel / TradePMR
Thank you RIA Biz for the informative article. I agree completely, options can be a very useful strategy if executed correctly.
To that end, I have coordinated a special options oriented trading class being presented by 2 experts on the subject from The Options Industry Council (OIC) next Thursday, March 28th in San Francisco.
I've received some nice feedback from the Advisors who have registered. I believe such a course might be helpful particularly for Advisors trying to learn more to see if including options within their toolbox might be a prudent strategy.
whyoptions.eventbrite.com
Stephen Winks
March 20, 2013 — 11:53 PM
There is the tension between Modern Portfolio Theory and Technical Analysis. Both are misunderstood. MPT requires decades and years of data for a very long view while technical analysis uses hours, days and weeks of data for an informed short term more tactical view.
Hedge funds require technical analysis because of their opportunistic nature and the use of leverage. Of course there are periods like today where current economic conditions contradicts historical circumstance which makes MPT less than reliable. Thus, the use of options strategy and more importantly technixcal analysis is essential for portfolio construction today.
If you have not used Dorsey Wright, you need to become more familiar with their global services with over a million charts updated in real time, providing incredible insight.
SCW
http://meg.idhost.kz/user/kopetpdhhx/
Car Charger It is a distinctive piece of accent which will assistance you cost your unit to the transfer. The vehicle charger means that you can cost your product inside the car or truck itself while you are driving. Consequently, you could now journey extensive distances and be confident you can cost you mobile phone each time required.
http://www.baggetta.lfchosting.com/books.htm
Find a dress ought to think about what looks most effective within the unique figure the body ?immediately after you've got that, you'll be able to slender your decisions and concentrate on appliances are fantastic in your case.