A Microsoft alum stomps into the RIA business with $26 million in VC money, Sallie Krawcheck and a 'new' approach that looks old to skeptics
The Motif plan is monetize ideas, but other firms say they've been there, done it -- and found tepid interest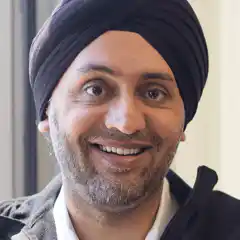 Hardeep Walia: These are crazy ideas, but they work.
---
---
Mentioned in this article:
Wealthfront
Portfolio Management System
Top Executive: Andy Rachleff
---
---
---
Elmer Rich III
"There isn't another financial product like that out there," Well, sure. Have to wonder why. That's a good sign? No one is smarter than the markets. This is a real simple concept. Why does it need $26mm?
Microsoft exec > financial services?! Too funny. "A fool and his money are invited everywhere."
"Hubris predicts nemesis" "All ideas are good ideas, not all good ideas work."
We wish them luck. Hopefully, we'll all learn something.
Rick Ferri
It simply amazes me at the money that VC's will put into new RIAs that are formed and run by tech people who have no experience in the industry, no money under management except family and friends, and who's ideas are look-alike products that either already exist or failed years ago. I'd just don't get it.
Elmer Rich III
If you look at our industry's profit margins and growth prospects based on demographic growth alone, what better industry is there? But it appears deceptively simple.
How many of these whiz bang ideas have proved out – in revenue and a stable growing business? I don't know of any.
VCs have to spend the money, to raise more money, and return is a statistical result. Investors really don't care about results. It's all about the "glamor" of throwing money around – esp in Bay Area. ho hum.
Henry
Do they have a motif that allows me to short the company of the same name? I bet the VC general partners are not investing their own money into such a (failed) concept. Gimmick at best.
Brooke Southall
The doubters might all be right. They might all be quite wrong, too.
There are all kinds of VC-backed ventures that took an "old" idea and made it new and
wildly successful.
The big example might be Facebook stomping forerunner MySpace four years later. But Firefox, Chrome and Internet Explorer did similar damage to Netscape.
And remember a company called Alta Vista? It was a big search engine name before Google offered a few key tweaks.
As to whether non-financial types can succeed in this business. As Mao once said of the success (or not) of the French Revolution: It's too early to tell. Ones with A-students investing A-level money are really just appearing on the scene.
Brooke
Elmer Rich III
Of course, the future is unknowable. What is missing is data. For every FB how many failures are there? Anecdotal "proof" is always selective. Our brain love happy stories. Likely because in real life they are so rare.
The VC industry is incented to keep those number hidden.
Rick Ferri
Robert Shiller
Capitalism and Financial Innovation
FAJ, jan-feb 2013, 69-1, pg 24
"One important needed advance relates to the state of investment advice. People need good, solid financial advice. The complexity of the financial system requires that investors be educated, but that is not enough.
Serious deficiencies exist in the modern financial society, and the average person needs financial guidance from a real person, not a website.
That good information can be found on the Internet is a big step forward, but the problem is that most people won't see this information and won't read information given to them.
They need someone to actually talk to them. People benefit by having a trusted advisor who has a fiduciary duty to represent them."
Elmer Rich III
Aside from Shiller's opinions, there is research that talking through matters in a diverse group is best at producing optimal solutions. This may be the main advantage of advisory relationships.
Brian Murphy
Good luck, Hardeep. Being in the financial technology space myself, and owning my own RIA, I appreciate the efforts you're all putting in. It's not just a new spin on an existing business that is transformative…it's new businesses overall – products, services, and monetization models. Someone will find it – just not sure who at present ;-)
Elmer Rich III
When ever I hear the word "transformation" – I run to the exits.