News, Vision & Voice for the Advisory Community
The Motif plan is monetize ideas, but other firms say they've been there, done it -- and found tepid interest
March 11, 2013 — 5:09 PM by Kelly O'Mara
Brooke's Note: As previously indicated, we are finding more and more Silicon Valley ventures cropping up with new RIA ideas or new wrinkles on older ideas. Kelly O'Mara is burning up the keyboard keeping up with them all. This one, Motif, is running the gauntlet of skeptics but Hardeep Walia seems to have the right teflon shield to make it work — if it's workable.
Born out of a plan to create theme-based do-it-yourself investing, backed with $26 million in venture capital and with some (financial) household names on the board of advisors, San Mateo, Calif.-based Motif Investing was launched last year as a retail platform aimed at end-clients.
But RIAs have responded so well to the $9.95 trading program that Motif is now piloting an advisor version of its indexes. It now allows end clients and advisors to build up their own portfolios, brand them, and allow other people to buy into them — with the original builder getting $1 per sale.
"There isn't another financial product like that out there," says Hardeep Walia, co-founder of Motif and a former executive at Microsoft Corp.
Critics say, however, that there actually are plenty of other financial products like that out there. And, there are plenty of similar ones that have failed too, including the original model of Wealthfront, which it pivoted away from after it couldn't attract users. If Wealthfront simply couldn't find an audience for a similar idea that allowed end investors to pick money managers, then how, critics ask, can Motif be successful?
"We scratched our heads," says Andy Rachleff, president and chief executive of Wealthfront. "Maybe they're smarter than we were." See: Looking more like Windhaven after a revamp, Wealthfront names a noted academic CIO and boosts its assets 15-fold.
'An investing idea platform'
Walia was interested in investing in new trends after seven years at Microsoft, where he worked on mergers and acquisitions, helped oversee the company's investments and was general manager of Microsoft Enterprise Services. A little over two years ago, he and co-founder Tariq Hilaly were discussing how to invest in the mobile Internet, which they both believed would be big. But, as a sector, it's a difficult investment for most end-clients to dive into. They'd have to understand supply chains and demand, which many retail investors don't have the expertise to do.
But what if, they thought, instead, those investors could simply choose an indexed portfolio of stocks, ETFs, and mutual funds related to mobile Internet. Then, all retail clients would have to do was click a button saying they wanted to invest in mobile Internet or biotechnology or natural gas.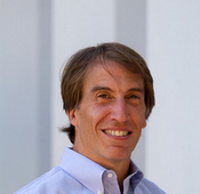 Andy Rachleff: Maybe they're smarter than
we were.
Motif Investing, which is also a registered broker-dealer but doesn't custody the assets, was launched last June with portfolios — called "motifs" — of 20 to 30 stocks, bonds and ETFs built and weighted by analysts around a specific, easy-to-understand theme. For just a $9.95 fee, investors could purchase the motif.
"It's an investing idea platform," says Walia.
$26 million, Krawcheck, and Levitt
Though started as a retail trading system, Motif quickly attracted advisors hoping to invest portions of their clients' portfolios. Each of the off-the-shelf motifs could be customized. That allowed industrious advisors, for all practical purposes, to build their own motif portfolios, adding and subtracting stocks. But that was before Motif officially created build-your-own capabilities. The newly launched build-your-own functions allow advisors and investors to easily change the makeup of a motif by moving a sliding scale diagram on the computer and clicking a few buttons.
The company also attracted $26 million in venture capital from Ignition Partners LLC, Foundation Capital and Norwest Venture Partners. Walia says the capital has primarily financed the building of the trading platform and the development of algorithms over the last two years. Motif has 40 employees, including a former vice president at eTrade, Connie Kuhl, and the ex-director of software development at Mint.com, Daryl Puryear. See: RIAs can turn stockpiled private equity cash to clients' advantage and into AUM.
And, it attracted big names. Sallie Krawcheck, former president of Bank of America Corp.'s global wealth and investment management group; and Arthur Levitt Jr., a former chairman of the Securities and Exchange Commission, signed on to the seven-person board of advisors. See: Krawcheck reveals: What I learned when I got fired.
All of this encouraged more advisor interest and prompted Walia and Hilaly to launch an RIA pilot program, with plans to make it easier for advisors to use and to roll out more motifs focused on advisor needs, such as standard diversification instead of just theme-based trends.
After Ross Almlie, an advisor with TCI Financial Advisors LLC who participated in the pilot program, read about Motif, he called up Walia. His younger clients, who are hard to engage, were excited about the Motif system, because it was something they could understand. One client, for example, who has cancer, wanted to invest in biotechnology breakthroughs. Motif offered a simple way for Almlie's clients to become invested in their own investments, picking what they were passionate about.
"We're excited to see something our clients are excited about," says Almlie. "That doesn't come down the pipeline very often."
The difference is in the sauce
Almlie, who has about $1.2 million of his $26.5 million in assets under management invested in Motif,, uses it to "add a little sauce" to his clients' investments and to get them involved. He believes the main difference between Motif and other portfolio investing systems is the simplicity and ease of use. Other options out there, such as Schwab or eTrade's retail programs, didn't have very good client interfaces, says Almlie. "They were so intimidating to some of these novice investors," he says.
That ease also appealed to Tom Nowak, a principal with Quantum Financial Planning LLC, an hourly-fee-based planner and advisor. Nowak is interested in socially conscious investing and wrote Low Fee Socially Responsible Investing. Such investing is complicated, though, to do on your own. When he read about Motif, Nowak realized it might allow his clients to follow whatever principles they wanted — including socially conscious investing.
Because Nowak doesn't manage assets, but simply advises clients what do and helps them plan, he could send them to Motif with easy-to-understand instructions. After setting up his own Motif account and playing around with it, he was able to easily coach people over the phone. One of his clients got "transformed" by the idea, he says, and wanted to take control of his finances.
Nowak also contacted Motif and helped them build out a socially responsible motif portfolio that anyone could purchase off the shelf or customize. "There's folks I will never meet using it," says Nowak.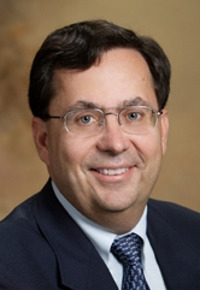 Tom Nowak: This was a match
made in heaven.
The cost — $9.95 for a motif of up to 30 stocks — is also simple to explain to clients, say Almlie and Nowak. Instead of a couple hundred dollars a year, Motif is more in line with Nowak's fee-only practice. "This is a match made in heaven," he says.
Walia believes it's not just the low cost and ease of customability that make Motif different. Often, other portfolio investment services charge a management fee and simply aggregate four or five ETFs, he says, meaning sometimes the investors don't even know what they're invested in. With Motif, "what you see is what you get," he says.
The other main difference, he says, is that Motif is capable of creating closed social-media networks for customers.
Not so different after all
But, Folio Institutional points out that it already is doing everything Motif says it can do — and has been doing it for a long time. "We pioneered this whole approach," says Greg Vigrass, president of Folio Institutional. See: Folio Institutional finds its winning formula for RIA custody in specialized trading technology.
Folio offers the ability to buy customizable baskets of securities, ETFs and mutual funds. And, it's 100% transparent, says Vigrass.
Nearly 80% of the clients who already use Folio are RIAs or broker-dealers, not end-investors, meaning they're already competing with what Motif hopes to do. The main difference is that Folio charges $290 a year for end-clients to make as many trades or additions or rebalances as they want. Motif clients have to pay each trade or addition. For RIAs and broker-dealers, Folio charges around 25 to 35 basis points, depending on the complexity of what they want to do, which includes custody, some performance reporting, and tools for RIAs, such as a simple button to push out updates or changes to all clients.
"It's a pretty darn good deal," says Vigrass. $9.95 might sound cheaper, but it doesn't necessarily include all the things Folio does, he says. "Maybe it's their way they're choosing to compete with us."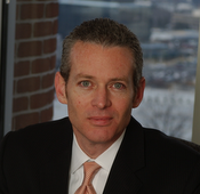 Greg Vigrass: We pioneered this whole
approach.
Motif is going to have to compete on more than price.
Wealthfront started out as a marketplace for do-it-yourself investors to pick money managers, but what it found, says Rachleff, was that there just wasn't a big enough interest from end-clients to be that involved. They'd rather have all their money managed adequately and cheaply. Wealthfront is now a software-based RIA that does all the money management, and is far more successful. See: Why big RIAs are taking a risk on Wealthfront.
The other problem was that most informed investors are hesitant to pick stocks, believing instead in passive management.
"There was a lack of interest," says Rachleff. While the original system worked great, there was one flaw. "What's wrong about it is nobody wants it. That's the worse kind of wrong."
Motif will have to find that interest, an audience that cares about active management. They'll also have to make it convenient enough for clients to use, says Rachleff. "It wasn't worth it for the clients for the lack of convenience," he says.
While there are subtle differences between the companies, there's also more education about portfolio-style investing and more interest. Vigrass believes that greater demand might be why Motif is getting in a marketplace that already has suppliers.
"They start a company that does what we do," he says. "I think it's flattering that they're in the space."
Monetize your ideas
Last week, Motif rolled-out the build-your-own tool and the ability for the creator of the motif to make money anytime someone buys it. There certainly are plenty of ideas out there. One customer, says Walia, wanted to create a motif built around brands liked on Facebook, and weighted accordingly. If he had done so, it would have beaten the S&P 500 by 46%. "These are crazy ideas, but they work," says Walia. Motif is giving people a chance to "monetize your own ideas," he says.
While Motif makes money on a gross basis, Walia says, it hasn't broken even yet. And the firm won't comment on the amount of assets involved.
So far, the firm hasn't had to market much, with end-clients' being attracted by the press coverage it received around its launch and, advisors' hearing about it through word-of-mouth. Motif is hoping that as it adds new RIA features every three to four weeks, based on the pilot group's feedback, it will attract more RIAs. And, it's likely the RIAs are where the revenue really is.
"They have some work to do on their end, and they know that," says Almlie. He'd like to see integration with financial planning software and other performance-reporting systems, as well as a consolidated view of accounts on the back end for the advisor. But, he's optimistic. "They're on track."
---
Related Moves

Andy Rachleff cans the old 'democratizing' mission statement at his robo; The 14,200 one-man Ed Jones branches may become branch banks; Steve Leivent consolidates power at SS&C.
---
---
Mentioned in this article:
Wealthfront
Portfolio Management System
Top Executive: Andy Rachleff
---
---
Share your thoughts and opinions with the author or other readers.
Elmer Rich III said:
March 11, 2013 — 6:32 PM
"There isn't another financial product like that out there," Well, sure. Have to wonder why. That's a good sign? No one is smarter than the markets. This is a real simple concept. Why does it need $26mm?
Microsoft exec > financial services?! Too funny. "A fool and his money are invited everywhere."
"Hubris predicts nemesis" "All ideas are good ideas, not all good ideas work."
We wish them luck. Hopefully, we'll all learn something.
Rick Ferri said:
March 11, 2013 — 7:11 PM
It simply amazes me at the money that VC's will put into new RIAs that are formed and run by tech people who have no experience in the industry, no money under management except family and friends, and who's ideas are look-alike products that either already exist or failed years ago. I'd just don't get it.
Elmer Rich III said:
March 11, 2013 — 7:37 PM
If you look at our industry's profit margins and growth prospects based on demographic growth alone, what better industry is there? But it appears deceptively simple.
How many of these whiz bang ideas have proved out – in revenue and a stable growing business? I don't know of any.
VCs have to spend the money, to raise more money, and return is a statistical result. Investors really don't care about results. It's all about the "glamor" of throwing money around – esp in Bay Area. ho hum.
Henry said:
March 11, 2013 — 8:22 PM
Do they have a motif that allows me to short the company of the same name? I bet the VC general partners are not investing their own money into such a (failed) concept. Gimmick at best.
Brooke Southall said:
March 11, 2013 — 8:38 PM
The doubters might all be right. They might all be quite wrong, too.
There are all kinds of VC-backed ventures that took an "old" idea and made it new and
wildly successful.
The big example might be Facebook stomping forerunner MySpace four years later. But Firefox, Chrome and Internet Explorer did similar damage to Netscape.
And remember a company called Alta Vista? It was a big search engine name before Google offered a few key tweaks.
As to whether non-financial types can succeed in this business. As Mao once said of the success (or not) of the French Revolution: It's too early to tell. Ones with A-students investing A-level money are really just appearing on the scene.
Brooke
Elmer Rich III said:
March 12, 2013 — 2:14 PM
Of course, the future is unknowable. What is missing is data. For every FB how many failures are there? Anecdotal "proof" is always selective. Our brain love happy stories. Likely because in real life they are so rare.
The VC industry is incented to keep those number hidden.
Rick Ferri said:
March 12, 2013 — 2:51 PM
Robert Shiller
Capitalism and Financial Innovation
FAJ, jan-feb 2013, 69-1, pg 24
"One important needed advance relates to the state of investment advice. People need good, solid financial advice. The complexity of the financial system requires that investors be educated, but that is not enough.
Serious deficiencies exist in the modern financial society, and the average person needs financial guidance from a real person, not a website.
That good information can be found on the Internet is a big step forward, but the problem is that most people won't see this information and won't read information given to them.
They need someone to actually talk to them. People benefit by having a trusted advisor who has a fiduciary duty to represent them."
Elmer Rich III said:
March 12, 2013 — 5:01 PM
Aside from Shiller's opinions, there is research that talking through matters in a diverse group is best at producing optimal solutions. This may be the main advantage of advisory relationships.
Brian Murphy said:
March 12, 2013 — 8:49 PM
Good luck, Hardeep. Being in the financial technology space myself, and owning my own RIA, I appreciate the efforts you're all putting in. It's not just a new spin on an existing business that is transformative…it's new businesses overall – products, services, and monetization models. Someone will find it – just not sure who at present ;-)
Elmer Rich III said:
March 12, 2013 — 9:41 PM
When ever I hear the word "transformation" – I run to the exits.
---
---