News, Vision & Voice for the Advisory Community
Low margins, a small list of ETFs, plenty of competition and possible trade-spread issues make this OneSource bid no slam-dunk
February 8, 2013 — 5:03 PM UTC by Lisa Shidler
Charles Schwab & Co. is attempting a play to dominate the $1.4 trillion exchange-traded-funds sector by offering investors 105 portfolios with no online trade commissions. Some observers describe the effort as a game-changer and others wonder whether it will even work in any significant way. See: 10 reasons why Schwab's move into ETFs may be an even bigger deal than it appears.
The San Francisco-based company is positioning this new effort to mimic its OneSource mutual fund program, which has been one of the cash cows and RIA magnets for the company for a couple of decades. In fact, the ETF effort is named Schwab ETF OneSource.
Schwab will offer ETFs from companies such as State Street Global Advisors, Guggenheim Investments, PowerShares, ETF Securities and United States Commodity Funds. Schwab will certainly still offer its own ETFs. See: Schwab and T. Rowe Price finally strike a OneSource deal with help from an ex-Fido exec.
"Just as Schwab Mutual Fund OneSource changed the landscape for investors and advisors by providing convenient, affordable access to leading mutual funds when Chuck Schwab introduced it 20 years ago, we believe Schwab ETF OneSource will deliver enormous benefit and change the way our clients buy and sell ETFs," Walt Bettinger, chief executive of The Charles Schwab Corp., said in a statement.
Conspicuously absent
Well, maybe.
Before Schwab Mutual Fund OneSource came along, advisors needed to pay fat commissions on sales and purchases of mutual funds and to open accounts with each mutual fund company that it did business with. ETF OneSource does not close as big a gaping hole in service, because ETFs are already simple and cheap to buy in most instances. The original OneSource also offers up hundreds of mutual fund companies and thousands of funds.
At least at the outset, ETF OneSource has relatively few choices and about 40% of them are Guggenheim (formerly Rydex) products. A number of them are Schwab funds that were already available without a commission.
"Not to bang on Schwab ,but there are nearly 1,500 ETFs so 105 ETFs barely scratches the surface," says Paul Weisbruch, vice president of ETF sales and trading at Street One Financial in Huntingdon Valley, Pa.
Not listing some products
Other big players are forgoing listing some of their most popular products, such as PowerShares' QQQ, on OneSource. See: Bond puts mutual fund assets in PowerShares' ETF sights.
Schwab declined to make itself available for interviews for this article (if that changes. we'll add responses and let you know by tweet). In his statement, Bettinger emphasized that Schwab clients who buy ETFs online through ETF OneSource will (impressively) pay exactly the same operating-expense ratios that they would elsewhere, but without paying a commission.
Weisbruch says that the commission-free aspect of this offering certainly appears good on the surface but that RIAs need a real window into the trading process — like with bonds — to tell whether they are getting a good deal or not from Schwab. He says that with the exception of some of the whoppers, such as PowerShares QQQ, an investor can sustain significant price impact from the trading of ETFs because of liquidity issues that generate trade spreads.
"Do you get perfect execution?" he asks. "A 5-cent spread instead of a 1-cent spread on a $1 million trade … I'd rather pay a $30 commission and not have that price impact."
Investors continue to be attracted to ETFs because of the ease of diversification, flexibility, transparency and low costs.
How does Chuck get paid?
How Schwab makes its money is not through a cut of the operating-expense ratio, but a shareholder-serving fee that competing companies pay to help offset the costs. Those companies pay an annual fee and an asset-based fee to Schwab.
It is unclear what this fee might be, though it's a fair guess that it doesn't approach the 40 basis points that is the going rate at asset custodians, including Schwab, for no-transaction-fee platforms. These fees have always made some advisors grumble because they know that mostly these expenses get passed along to their clients in the form of jacked-up 12(b)-1 fees. See: How the new 12b(1) fee restrictions could transform the financial advisory industry. Indeed, many advisors happily pay commissions to avoid having their clients receive more expensive share classes.
This is the latest ammunition that Schwab has brought to the ETF landscape. Last fall, the firm lowered its costs in the middle of a price war of sorts. See: Walt Bettinger strikes back to show that Charles Schwab won't be bested in the brewing ETF price war.
Battle just begun
The way ETF OneSource plays out will be a classic power struggle for fees between product providers — the ETF vendors — and Schwab, as distributor. Schwab is gambling that ETF providers will need to give in to the pay-for-play aspect of this program or be marginalized. ETF providers that hold out from paying for shelf space are calculating that the money they'd spend to list on ETF Source is better put toward more conventional marketing approaches.
It's a gamble that Schwab largely won on the mutual fund side of the business — though some companies, such as T. Rowe Price Group Inc., had the kinds of brands that allowed them to hold out for decades. See: Schwab and T. Rowe Price finally strike a OneSource deal with help from an ex-Fido exec.
"I'm thinking tha companies like iShares and Vanguard see Schwab as ETF competition," Weisbruch says. "Many RIAs are using Schwab that formerly used Vanguard and iShares. The game has changed. in 2010, people didn't take Schwab seriously [as an ETF contender]. There's probably hesitancy to getting into bed wit a competitor."
Schwab already has the largest third-party platform with $152 billion in assets under management as of Dec. 31. Its asset management arm, Charles Schwab Investment Management, manages 15 proprietary ETFs, first introduced in 2009 and now with close to $10 billion. Schwab also owns Windhaven, which has three strategies that use ETFs in various asset classes and combined assets of about $14 billion.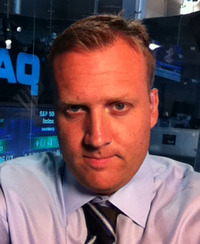 Josh Brown: The war is on.

ETF guru Tom Lydon of Global Trends Investments in Irvine, Calif., posted the news on Twitter describing it as "game-changing."
Will investors trade too much?
Adam Bold, of the Mutual Fund Store, is often critical of ETFs, but he says that ETF OneSource is a great idea. Bold's company uses Schwab as a primary custodian.
"The ETF company will pay a portion of the management fees in exchange for Schwab making them available on the platform," he says. "It's an all-around good situation, because these companies will be able to attract many more assets than they could on their own. Plus, the consumer gets to buy these funds with no transaction fee and Schwab gets money too." See: How ETFs have been oversold when it comes to flexibility, lower costs and tax efficiency.
The concern Bold has regarding these funds is he worries investors may buy certain funds simply because there is no cost to them. He also worries that it could cause investors to trade too much.
"I don't have a problem with this, but the only downside is it might encourage individual investors to sell more. We know investors buy at the wrong time and sell at the wrong time because they're emotionally connected. Some might sell more often simply because there's no fee."
Fidelity nixes the commission, too
Schwab isn't the only custodian offering ETFs commission-free. Fidelity partners with BlackRock, the industry's leading ETF provider. and has offered ETFs commission-free since February 2010, says Fidelity spokeswoman Nicole Abbott.
She says that ETFs are increasingly popular with investors and advisors. See: How BlackRock plans to grow iShares using advisors as one key.
The 30 iShares ETFs that advisors and investors can trade online commission free represent all nine equity classes, from large-cap value to small-cap growth, in addition to international and bond ETFs.
She says the offering from iShares is quite comprehensive but is based on an individual's goals or risk tolerance, and other ETFs may be more appropriate to an investor's investment portfolio. That's why Fidelity offers more than 1,100 ETFs online. Those 1,100 ETFs do have commissions attached to the products.
"Fidelity is always exploring ways to bring additional products and solutions to its advisor and investor clients, and will continue to be an innovator in this space," Abbott says.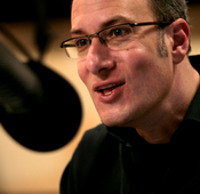 Adam Bold: The only downside is
it might encourage individual investors to
sell more,
TD Ameritrade has also made its first ETF moves. See: Relentless TD Ameritrade antes up a killer ETF platform.
Cost matters
Schwab executives point to a 2012 ETF investor study that the company completed in October as a prime example that investors are wary of high fees. The study showed that cost is the No. 1 factor investors consider when selecting ETFs.
Investors surveyed said that they pay the most attention to operating-expense ratios, followed by trade commissions. Nearly 40% said the ability to trade ETFs commission-free is either "most-important" or "very important."
---
---
Share your thoughts and opinions with the author or other readers.
Stephen Winks said:
February 8, 2013 — 6:07 PM UTC
Weisbruch has a point.
Retail trading desk conflicts have been the primary inhibitor to the brokerage industry developing the neceasary enabling processes, technology, work flow management and more sophisticated approaches to portfolio construction to support expert fiduciary standing in the consumer's best interest.
Schwab will pick up ETF market share even if the spreads are not in the best interest of the consumer because noone pays attention to the fiduciary duty to minimize cost on behalf of the client as a prudent expert.
It takes a while for the marketplace to awaken to how to win the trust and confidence of the investing public by literally acting inthe client's best interest. This is why culture (fiduciary standing) always trumps strategy. Schwab's strategy is a move in the right direction.
SCW
Roger Wohlner said:
February 10, 2013 — 2:56 PM UTC
I applaud Schwab and others who are driving the price of owning and trading ETFs down. As an advisor who mostly uses ETFs as longer-term holdings this won't impact my behavior in terms of building client portfolios a great deal. I will say that in smaller accounts held at Schwab I have begun to use some of the Schwab ETFs and would likely take advantage of the additional ETFs included in this program if they fit what I was trying to do for the client.
---
---