Brian Hamburger: Don't think for a moment this is it. FINRA is playing coy.
Brooke's Note: Remember this: If RIAs were to lose the battle and see FINRA step in as their regulatory master, RIAs would, on one important level, become extinct. Right now, RIAs have no higher master than the client and the spirit of doing the right, accountable thing for them. Under FINRA, the letter of the law comes first. This means that RIAs, under a FINRA SRO, might well find themselves weighing their own relationship with their regulator against the interests of the their clients. See: A conversation between a wirehouse advisor and a senior citizen who seeks trust. But as existential as the battle is for RIAs against FINRA interests, it is no less life or death for FINRA battling RIA interests. The brokerage-as-advisory industry that FINRA oversees may well be dying a slow death, and FINRA's life raft would be the RIAs whose model faces no outside threats — other than FINRA. With this in mind, it is indeed hard to imagine that FINRA has declared a mighty ho-hum and will leave RIAs to exist in their own merry parallel universe. In this article, better authorities than I explain well the continuing threat. See: The 10 things Morgan, Merrill, UBS and Wells Fargo could do if they really, really wanted to stem the RIA tide.
The RIA industry scored a seemingly significant victory in the pitched and protracted battle over regulatory oversight today when Financial Industry Regulatory Authority Inc, chief executive Richard Ketchum went on record as saying that his organization would no longer lobby to be made the self-regualtory organization in charge of oversight of registered investment advisors.
"I'm not a big believer in beating a head against the wall," he said in an interview with Thomson Reuters.
That's quite a turnaround for Ketchum, who two years ago spoke of FINRA's installation as SRO as if it were a fait accompli, describing the structure and function of the body and laying odds, albeit small ones, that FINRA would be advisors' regulator by fall 2011 and that an exam program could be in place by late 2012. See: Rick Ketchum reveals plan for advisor oversight at FSI conference.
Now, he says, "We'll focus on things we can impact."
Still, chief RIA advocates are skeptical — their trust strained by long experience in taking on FINRA — an organization whose regulatory approach they dislike but whose doggedness they don't underestimate.
Brian Hamburger, principal of MarketCounsel LLC, believes that the comments signal a tactical retreat only.
"Don't think for a moment this is it," he warns. "FINRA is playing coy."
The scenario, Hamburger speculates, is for FINRA to withdraw gracefully and then ride to the rescue when the Securities and Exchange Commission comes asking for help.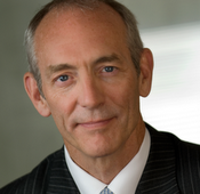 David Tittsworth: I wish I could
claim success and that we've defeated
them, but that would be premature
and inaccurate.
"They were spending millions and getting lots of pushback," he says, Now, "FINRA looks the white knight. We've seen [FINRA] go quiet for the last few months. This is [what it was planning]," says Hamburger. See: Brian Hamburger fires back at Rep. Spencer Bachus' Wall Street Journal op-ed.
David Tittsworth, head of the Investment Adviser Association, an RIA advocacy group, also thinks that FINRA may again step up their SRO offensive in the future.
"We've actively opposed FINRA, and it would be great news if they were going to cease — but [Ketchum's] remarks don't go that far. They are not giving up or waving white flag. Very few things are black or white, all or nothing, so I don't think this means that FNRA has given up and will not pursue an SRO ever. The IAA must remain vigilant about FINRA's expansion."
Tittsworth says his organization is thinking beyond the bill introduced by Rep. Maxine Waters, (D-Calif.), that would require user fees from RIAs, and will work with Congress to improve the SEC's examination program. Reforms in this area "can and should" be made. See: One-Man Think Tank: The SEC's custody examinations leave gaps big enough for Madoff to drive a bus through.
Hamburger disagrees. "Investment advisors are good as they are. Despite all the rhetoric, they don't need to be examined." He calls FiINRA's bid "a power grab."
Victory party premature
Patrick Burns of Advanced Regulatory Compliance in Beverly Hills, Calif., adds another skeptical voice to the choir.
"I don't think FINRA will be retreating at all in their efforts to become the regulator for RIAs," he wrote in an e-mail. Industry organizations such as [the Securities industry and Financial Markets Association] are heavily in favor of this idea, as are many brokerages. See: New York conference: SIFMA wants members to be like RIAs — minus the same rules of accountability. The brokerages are losing market share to RIAs so it's unlikely they will accept defeat so easily."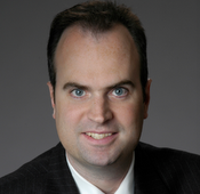 Pat Burns: After all, if a
uniform fiduciary standard gets adopted, why
not a uniform regulator?
Burns continues: "My view is that FINRA will be back on the scene later on after the debate on a uniform fiduciary standard for brokers and advisers takes place. Assuming … a uniform fiduciary standard for brokers and advisers [is] established, then I think you will see FINRA, SIFMA, and brokerages pushing for FINRA to regulate the B-D and RIA space. After all, if a uniform fiduciary standard gets adopted, why not a uniform regulator (FINRA) for B-Ds and RIAs?"
Reacting to Ketchum's remarks in the Reuters article, Tittsworth expressed satisfaction.
"I think Rick Ketchum is a very sensible fellow. He understands that you just can't keep going back to Congress time and time again, unless you're making some headway."
Speaking to another reporter hours later, however, Tittsworth was less sanguine.
"I wish I could claim success and that we've defeated them, but that would be premature and inaccurate." See: How RIA forces squashed the Bachus bill by calling the implicit FINRA bluff, and Cheat sheet on Wednesday's Bachus fracas.
Bill, busted
Finra's chances of become the SRO for RIAs faded in July when Rep. Spencer Bachus (R.-Ala.) tabled the Investment Adviser Oversight Bill of 2012, which proposed that one or more self-regulatory organizations (for those words, read FINRA, many believe) gain regulatory oversight of investment advisors. RIA industry leaders had pushed vigorously against that outcome and sent a deputation of industry leaders and advocates to be heard at the hearings. See: RIAs flood Capitol Hill with protests against a SRO-FINRA future on the day of the Bachus Bill hearing.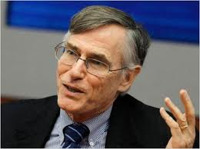 Richard Ketchum: I'm not a big
believer in beating a head against
the wall.
On the same day, Waters proposed another bill, which would authorize the SEC to charge RIAs user fees to help fund its examinations of them. See: Most RIAs prefer to pay money for SEC exams now than pay in blood later under an SRO.
Don't get too comfortable
Industry leaders, however are far from feeling complacent at this turn of events. In the interview, Ketchum left the door open to FINRA's renewing its pursuit, saying that if the chronically underfunded and understaffed overseer requested it, that FINRA would gladly take up SRO duties. "The problem and exposure for investors is exactly the same as it was before," he told Reuters.
---
Mentioned in this article:
---
---
---