News, Vision & Voice for the Advisory Community
The Bank of America subsidiary sees too much peril in the public-pension business and RIAs like John Beirne smell opportunity
February 5, 2013 — 4:15 PM UTC by Lisa Shidler
Brooke's Note: Just because Merrill Lynch is paranoid, does it mean that what scared them out of the public pensions business is also out to get you — the RIA? That was the question I found myself asking as I read this article. It's a very difficult question to answer but one that I suspect that enough RIAs will find a 'no' answer to that they will land some very wonderful accounts suited better to their management than Merrill Lynch's.
Bank of America Merrill Lynch is largely shutting down its public-pension business as of March 31, giving an opening to RIAs who may be looking to expand their business in this sector.
The wirehouse decided in April 2011 to stop adding public-fund clients, according to Matt Card, a Bank of America Corp. spokesman.
"The decision was made following an 18-month feasibility study. Through the study, it was determined that the company would begin taking a more focused approach to segments in the public-funds space, based on increasing regulatory, reputational and litigation risk," Card wrote in an e-mail.
In addition to no longer adding clients, Card wrote, the company decided to stop serving the majority of its current public-fund clients. It informed those clients last year that it would be ending the relationships by the end of this year's first quarter.
Please step away
"Last year, Bank of America Merrill Lynch asked most of its consultants under its institutional advisory platform to step away from advising public money by December 2012, with some remaining in the first quarter to help ensure a smooth client transition," Card wrote. "Bank of America Merrill Lynch otherwise continues to grow its corporate- and nonprofit-client consulting business, including retirement plans, foundations and endowments."
Card acknowledged that there's still a small group of advisors at Merrill who will continue consulting in this space. He declined to state how many advisors will be allowed to continue to manage these accounts. "A small group of designated advisors continue to support a small group of accounts in this space, generally through relationships with third-party investment managers," Card added.
Merrill is walking away from a significant silo of potential assets. Public-pension assets were valued at $2.9 trillion at the end of 2011, according to Cerulli Associates Inc. of Boston. In comparison, the 401(k) market was worth $3.1 trillion and the private- pension business accounted for $2.4 trillion at the end of 2011. See: Why brokers from Nationwide, LPL, Merrill Lynch and others are giving RIAs a cut of their 401(k) action.
Seeing litigation ghosts?
"It seems like a big pot of assets to be walking away from," says Rick Meigs, president of 401khelpcenter.com. "It doesn't seem that the litigation risks are any greater in the public-fund arena than in the corporate-retirement-plan market."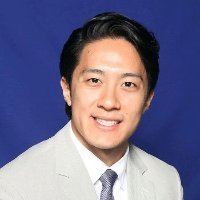 John Hsu: If Merrill's exiting, it
shows the huge risk.
But he also points out that this could be a positive move for Merrill. "From a strategic standpoint, it's always smart to not fragment dollars," Meigs says.
At least one RIA saw the handwriting on the wall for public-pension funds at Merrill Lynch last year and left the wirehouse to join Focus Financial Partners, LLC to build his pension business under an RIA. John Beirne, who had built his business at Merrill Lynch managing a handful of public-pension accounts, left the firm to form Beirne Wealth Consulting. See: A $2 billion, 69-year-old Merrill Lynch advisor passes up the gold watch in favor of breaking away.
Last spring, Beirne's firm won the pension accounts of the city of Bristol, Conn., which he had managed for 33 years as a Merrill Lynch broker. When he left Merrill, Bristol conducted an exhaustive three-month manager search. See: Merrill Lynch breakaway wins $550-million account in head-to-head battle with UBS — despite a higher bid.
Beirne told RIABiz a year ago that if he had stayed at Merrill, he feared he would lose business because of the firm's policies. At the very least, Beirne said then, he'd have to make dramatic changes with how he ran the business. "What it means was it would have jeopardized our relationship with the underlying account and interfered with investment performance."
Beirne declined to comment for this article through a PR firm.
Silver linings
Merrill's quitting the field certainly creates opportunities for RIAs, industry leaders say.
"The good news and silver lining is, it opens the door wide open for RIAs in the retirement space to go after the public-fund market," says Stephen Winks, principal of Sr. Consultant of Richmond, Va.. "I can name 20 RIAs who advise on cities and states, and this will be widely publicized. I bet an RIA in this space who has $1 million to $3 billion would see their assets explode overnight if they got into public funds."
Meigs agrees: "There are tons of RIAs who have cut their teeth in the public sector, and that's the area they focus on."
'Huge risk'
However, industry leaders point out that managing public-pension assets requires dealing with a political minefield where decisions are slow to be made and risks are much higher because local and state governments have the resources available to file hefty lawsuits.
Public-pension accounts are overseen by politicians of states and cities, and many of these governments are cash-strapped and attacked for poor investment results, says John Hsu, a senior analyst at Cerulli.
"There is more risk in public-pension funds generally then the risk with corporate-pension funds," Hsu says. "I would argue that people need to be aware of the additional risk in this space," Hsu says. "If Merrill's exiting, it shows the huge risk. A smaller RIA who doesn't have the same regulatory background could be subjecting themselves to more risk."
Clearly, Merrill has a reason to be worried about lawsuits in the public sector, Hsu says. In September 2012, Bank of America reached a $2.43 billion settlement with a number of entities over accusations that it misled investors.
Pension funds argued in the 2009 lawsuit that the bank provided false and misleading statements about Merrill's finances, covering up the wirehouse's $15.3 billion in losses from the fourth quarter of 2008. The company paid 11 pension funds in the deal, including Ohio's teacher's retirement system as well as the Teachers Retirement System of Texas and California Public Employees' Retirement System. See: 9 things advisors to 401(k) plans must do to keep clients out of hot water.
Looming litigation?
Hsu says the giant settlement didn't bode well for Merrill in this arena. But he also points out that that settlement shows the risk involved with public pensions.
In fact, Merrill Lynch is the second giant player to exit the market, at least in part. Mercer departed in 2010 after it had settled a lawsuit with Alaska, paying $500 million. The state alleged that mistakes by Mercer attributed to an $8.4 billion pension deficit. See: Fidelity, Vanguard and Schwab have top 401(k) brands but plan sponsors like the service of off-brands better, study shows.
Charles Salmans, partner of and director of global public relations for Mercer, explains: "We pulled out of only one aspect of public- pension funds, namely we do not do actuarial work for public-pension funds. We still do other investment consulting or retirement consulting work."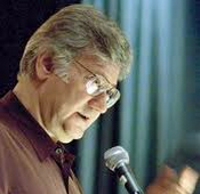 Phil Chiricotti: They feel there is
too much risk with many state
and local laws that can't be
managed.
Still, Hsu says these lawsuits are sobering to RIAs and large firms alike.
"At the end of the day, no one is in the business to get sued, and I think consultants will re-evaluate a client if they feel litigation is more likely," he says. "The public pension funds are very political. There is so much red tape with politicians. Getting them to make a change is like trying to move the Titanic."
But Hsu points out that there are a number of firms, such as SEI Investments Co., that are serving as outsourcers for public-pension business, and says there's a wide range of opportunities in the market.
"These are large, slow-moving groups and the decisions are slower to be made," Hsu says. "On the flip side, there are companies who are finding opportunities in this space."
Sad fiduciary story
Winks sees Merrill's decision as a hit to the fiduciary movement.
For its part, Merrill maintains it will continue to serve as a fiduciary to sponsors of 401(k) plans. "See: Merrill Lynch jumps on the fiduciary bandwagon in retirement plans but critics see lingering conflicts.
Winks is worried that other wirehouses will follow suit. "If Merrill comes to the conclusion that they'd rather leave this space rather than do the right thing, it is really sad. Someone has to be held accountable. We're in a litigious society. They're one of the largest brokerage firms in the country, and it is sad we can't rely on them to provide leadership in advisory services. Rather than doing the right thing, they'd rather not do anything at all."
He adds: "What Merrill Lynch is saying is that they will be a fiduciary in the 401(k) plans, but they're worried about litigation of public funds, which have more power and more resources than individuals in a 401(k) plan," Winks says.
Meigs says it's hard to tell if others will follow Merrill's lead, but the wirehouse giant has been known to make moves that others follow.
"Anytime a big player makes a big decision like this, you could see a pattern," Meigs says. "It's hard to tell right now, though."
Rules of states
Another challenge with the public-funds business is that a firm such as Merrill needs to keep tabs of rules in all of the states.
"The reason Merrill is exiting the municipal business is because they feel there is too much risk with many state and local laws that can't be managed," says Phil Chiricotti, president of the Center for Due Diligence. He points out that New York state rules and regulations could be completely different from those of another state, such as Illinois.
---
Mentioned in this article:
---
---
Share your thoughts and opinions with the author or other readers.
Elmer Rich III said:
February 5, 2013 — 4:53 PM UTC
Oh oh. "Smart money leaves first." Who are the "...companies who are finding opportunities in this space." ?
Stephen Winks said:
February 5, 2013 — 7:22 PM UTC
It should be noted that the industry wins 90% of the time in arbitrating individual client disputes and 99% of the time on appeal, so the potential for adverse rulings are minimal. Not so for state and municipal funds who can afford top legal counsel and have a massive public constituency which is highly newsworthy. A public relations battle no one wants. So Merrill's calculation makes economic sense, but culturally raises the question of its ability to act ion a highly visible fiduciary role which will be subject to scrutiny which goes beyond the defenseless individual investor.
Importantly, while Europe is using a 2.5% discount rate to determine unfunded pension liability, the US is using 7% to 8%—which suggest big trouble in calculating the unfunded liability of public funds which are likely to be two or three times more underfunded than which is presently stated. Funding this deficit means massive increases in the state and municipal tax bases—which is untenable and a highly likely source of future litigation. It also raises the question of the integreity advisory services here in the US.
SCW
Elmer Rich III said:
February 5, 2013 — 7:47 PM UTC
Big difference! Sounds like big trouble. I suspect the commercial viability of this business has passed and some kind of utility will have to be installed – to maintain basic social order. No society can tolerate massive numbers of retirees being defaulted on.
http://www.classifile.com/nb574-2.html said:
December 12, 2013 — 8:42 PM UTC
emium search. Air Nike jordans Merrill Lynch pulls advisors from a $2.9-billion business — and leaves the light on for RIAs | RIABiz 2012 can come in many different shades, along with the coloration that you just decide on is usually solely approximately ones identity. http://www.classifile.com/nb574-2.html Your gist from the document ended up being within the price cut gives that you may hunt for the appl.
---
---