Merrill Lynch pulls advisors from a $2.9-billion business -- and leaves the light on for RIAs
The Bank of America subsidiary sees too much peril in the public-pension business and RIAs like John Beirne smell opportunity
Rick Meigs: It seems like a big pot of assets to be walking away from.
---
Elmer Rich III
February 5, 2013 — 4:53 PM
Oh oh. "Smart money leaves first." Who are the "...companies who are finding opportunities in this space." ?
Stephen Winks
February 5, 2013 — 7:22 PM
It should be noted that the industry wins 90% of the time in arbitrating individual client disputes and 99% of the time on appeal, so the potential for adverse rulings are minimal. Not so for state and municipal funds who can afford top legal counsel and have a massive public constituency which is highly newsworthy. A public relations battle no one wants. So Merrill's calculation makes economic sense, but culturally raises the question of its ability to act ion a highly visible fiduciary role which will be subject to scrutiny which goes beyond the defenseless individual investor.
Importantly, while Europe is using a 2.5% discount rate to determine unfunded pension liability, the US is using 7% to 8%—which suggest big trouble in calculating the unfunded liability of public funds which are likely to be two or three times more underfunded than which is presently stated. Funding this deficit means massive increases in the state and municipal tax bases—which is untenable and a highly likely source of future litigation. It also raises the question of the integreity advisory services here in the US.
SCW
Elmer Rich III
February 5, 2013 — 7:47 PM
Big difference! Sounds like big trouble. I suspect the commercial viability of this business has passed and some kind of utility will have to be installed – to maintain basic social order. No society can tolerate massive numbers of retirees being defaulted on.
http://www.classifile.com/nb574-2.html
December 12, 2013 — 8:42 PM
emium search. Air Nike jordans Merrill Lynch pulls advisors from a $2.9-billion business — and leaves the light on for RIAs | RIABiz 2012 can come in many different shades, along with the coloration that you just decide on is usually solely approximately ones identity. http://www.classifile.com/nb574-2.html Your gist from the document ended up being within the price cut gives that you may hunt for the appl.
---
Related Moves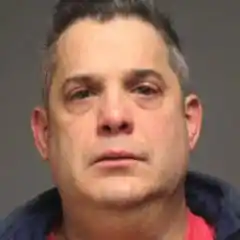 September 1, 2022 at 5:11 AM
---
---
Mentioned in this article:
---
---