Leo Kelly: I broached the subject and said I'd really like for us to work together some day.
In 2011, Leo Kelly was a top-producing Merrill Lynch broker with a wrenching decision to make. Seeking a collegiality that he no longer experienced at Merrill Lynch, he was looking to make a move. On the one hand, he had thoroughly vetted HighTower Advisors LLC and decided that that was probably the best place for he and his partner, Brian Grumbach, to move their $700-million book of business.
But Kelly was also being courted by Tom New, the manager of the 50-person Morgan Stanley office in Hunt Valley, Md. Kelly had known New for about 10 years and found him to be the very best manager of financial advisors in the region. Morgan Stanley did not respond to an inquiry seeking comment for this article.
In the end, when Kelly joined Chicago-based HighTower in February 2012, New was one of the first people he told. In that conversation, Kelly opened up the possibility that there could be a best-of-both worlds scenario for the two of them to salvage their hard-earned bond. See: HighTower wins a $700 million Merrill Lynch advisor in Maryland horse country and wrests an LA-based IAR from an RIA.
'I get it.'
"The real communication began the day I told him I was going to HighTower," Kelly says. "Tom said: 'I'm really disappointed we won't be working together, but I get it.' I broached the subject and said I'd really like for us to work together someday, and he said he would welcome a conversation."
That opening led to yesterday's announcement from HighTower that Tom New has come aboard at the HighTower Hunt Valley office, Kelly Wealth Management, in a concept position that is a de facto chief operating officer. He brings no book of business per se but will tackle a plethora of managerial challenges at the nine-person office, which has three senior financial advisors.
Kelli Cruz, managing director of Pepin Consulting, a firm that addresses RIA personnel issues, says that this turn of events is telling.
"That's a great story," she says. "It speaks to the creativity needed to come up with talent — especially at that talent level. It shows you should always be talking to everybody. Maybe you don't work for them but you hire them or they know somebody that you hire."
Fish in a row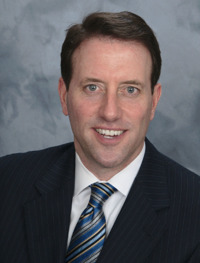 Tom New may have made a
shrewd RIA move by going against
the wirehouse grain at the peak
of his career.
New will be busy consolidating some recruiting gains made by his new bosses. Kelly has been on a quiet recruiting binge of late, bring aboard, as partner, Matt Moore, who advised $250 million at Bank of America Merrill Lynch.
And Matt Andrulot, formerly of Fortigent, LLC, has come aboard as director of asset management. This hire was made by both Kelly and his sister HighTower office on the Washington D.C., beltway, Pagnato-Karp (We wrote about that firm of former Merrill Lynch stars in this article: Fearless Merrill Lynch team breaks away with $1 billion in broad daylight. Andrulot's Fortigent departure gained mention in this article: See: What Fortigent advisors said in Santa Barbara, and what execs say may be next for the LPL-owned outsourcer.
Getting all these fish swimming in one school without losing focus on being financial advisors is the goal of Kelly and his partners.
"Essentially, he's going to be our COO and manager. He's going to free up the time for me and my partners. That's worth its weight in gold. We were convinced this was the single best option for our company."
Run locally
John Furey, principal of Advisor Growth Strategies LLC says the move could have a broad payoff for Kelly's parent firm.
"To me it's a scale play for HighTower. it's huge for HighTower. You're not running it out of Chicago. You're running it locally." See: A HighTower-like consolidator rises from Texas ground. It's also an approach that HighTower has dabbled with before.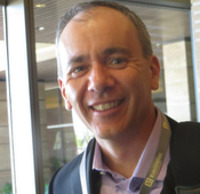 John Furey: To me it's a
scale play for HighTower.
"We're not trying to recruit the masses," Kelly says. "Tom makes us that more attractive." See: Casting a wider net for talent, HighTower poaches an MSSB branch manager.
Intrigued by the competition
Kelly says that perhaps nobody has a more in-depth perspective on HighTower than New. When New was recruiting Kelly's team, he did a very careful — and what Kelly viewed as impartial — evaluation of HighTower and Morgan Stanley.
"We were really doing a side by side comparison," Kelly says. "I would later find that he was very intrigued [by HighTower] and especially by which advisors are coming [to HighTower]. When you see corner-office guys going, you want to know more about the organization."
New was not available to be interviewed for this article.
Cruz says that she can see how this interaction had a profound effect.
"Through the interview process, you get to know the person you're recruiting really well."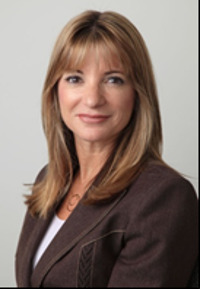 Kelli Cruz: It shows you should
always be talking to everybody.
No longer beholden
In 2009, New helped the Hunt Valley office absorb Smith Barney's location in Towson, Md. New previously served as manager of Morgan Stanley's North Baltimore Complex and was a regional vice president, responsible for five area offices. He began his career as a financial advisor in 1998 and holds a B.A. in communication from Loyola University Maryland.
Kelly says that New's breakaway is even bolder than it appears.
"When a manager like Tom leaves, he's not leaving with a book of business. It speaks to the conviction that he has about the direction that the business is headed. He repeatedly said to me: 'This is the direction the business is going.' I give Tom a heck of a lot of credit. He's really thinking of the future. One could argue there's more security in joining a large independent wealth manager than being beholden to a wirehouse team."
Furey says that New's thinking is hardly paranoia in today's wirehouse environment.
"If some big transition thing happens, you're out on the street."
---
Related Moves
August 15, 2019 – 7:58 PM
---
---
January 8, 2019 – 3:09 AM
---
---
Mentioned in this article:
---
---
---
xml
February 28, 2013 — 9:09 PM
I would prefer your mag find a way to write articles about advisers who built their own books from scratch. In this case, you highlight an advisor who partnered with Mr. Robert Costa of ML in Baltimore near the end of Costa's career. Mr. Costa, over thirty years of hard work, effort and multiple re-inventings of his business model built the vast majority of the alleged 700 million book you reference. His story would be very inspirational to hear.
Bob Costos
Not interested in having my story published but would be happy to discuss the business, growing that business, the partnering with Leo Kelly, and even the education of clients so they are better equipped to handle these ever changing markets. Feel free to email me at rcostos@live.com.