Frank Zecca: We do so much for our athletes. We don't have a lot of time to figure out how to run our business.
Brooke's Note: I know little about sports agents but I do know that it's a akin to an an old-style wirehouse broker. There is the big win when the papers get signed, front-loaded compensation and a few superstar agents seem to do most of the business. I'm sure I'm a little off base but you probably have a similar impression. With this in mind, you can imagine that a sports agency, even one with massive athlete flow like Octagon, might be wanting to find a way to make a steadier flow of fees for a longer period of time — the way that RIAs do. So it seems to make great sense that Octagon is taking its long-tenured but underdeveloped wealth management arm to a new level of success — with what in effect is a rollover strategy. Signing with a company, Dynasty, that isn't mired in the details of keeping athletes happy day to day may be a good move.
Would Jerry Maguire have enjoyed life as a financial advisor? Probably not.
The sports agent character in the eponymous movie may have had us at "hello," but would the deal-hound have enjoyed the grind of looking after assets that need to last a lifetime — and beyond?
For most athletes, finding a one-stop shop has been hard judging from the fact that agencies and financial advisors tend not to exist under the same ownership umbrellas. See: A hockey star went from being a Merrill Lynch client to a Merrill Lynch advisor to the latest Merrill Lynch breakaway.
But one exception to that rule has been Octagon Financial Services Inc., a McLean, Va.-based RIA that lives as a sister company to a massive sports and marketing agency, Octagon, that believably could have been part of the inspiration for Jerry Maguire's firm in the first place.
Big-name stars Michael Phelps, Chris Paul and Moses Malone house their assets at Octagon Financial, along with about 157 other athletes.
Kicking down hurdles
Yet despite being the right firm in the right market, the sports RIA, which manages about $310 million of assets and has a 30-year history, has been a footnote in Octagon's success to this point, according to observers. See: NFL Players Association raises the bar for financial advisors as more RIAs suit up to tackle the bottom lines of underserved sports stars.
In fact, $310 million is like a "rounding error" compared with the amounts of money Octagon, the agency, is connected to, says Jason Cole, whose New York-based RIA, Abacus Wealth Partners LLC, with $850 million of AUM, boasts a dozen NFL and NBA clients.
"Rounding error" may be a bit of a ouch, but certainly Octagon is now making some big moves to round out its offerings and capabilities to give it a chance at growing more aggressively by knocking down some barriers to growth.
At the center of that effort was yesterday's announcement of the hiring of Dynasty Financial Partners":https://www.riabiz.com/d/5817248 LLC, a company that winds together capabilities and expertise in exchange for a cut of the action. See: What exactly is Dynasty Financial Partners and why is the Smith Barney execs' startup gaining so much attention?.
Helping themselves
One big strategy that Dynasty is helping implement involves capture of a raft of National Hockey League assets that traditionally have stayed out of reach of advisors in the United States. It has built portfolios of allocated assets that are held at advisors that are licensed, held in custody and managed in the athletes' native country and currency.
Another big Dynasty move is to position Octagon to bring aboard advisors who handle athletes' money with a tuck-in strategy.
Dynasty is also positioning Octagon for some of the meta-changes that have happened in recent years. About a quarter of Octagon's clients are now retired and have needs that extend beyond what Octagon could easily service.
This puts a stronger focus on wealth preservation. Current sports contracts are also getting larger and larger, making asset growth likely. And, because OFS offers its athletes lots of services, from buying a house to paying bills, it's never spent much time figuring out how to expand the business. Now seemed like a good time to see what else was out there and find a company that could serve their changing needs.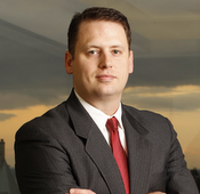 Shirl Penney: It's natural growth area
for RIAs.
"We do so much for our athletes. We don't have a lot of time to figure out how to run our business," says Frank Zecca, senior vice president at OFS. See: How a change in mindset and business structure can get you off the hamster wheel.
Straight talk
But Dynasty is helping to close the gap, according to Zecca. Dynasty will help provide services such as estate planning, insurance and lending, in addition to investments. See: Dynasty Financial Partners launches a branding and marketing subsidiary peopled by ex-Citi execs.
After using Lockwood and Pershing LLC for 12 years, "we were trying to see what other platforms were available," says Zecca. "Things in the industry had changed."
The firm had been with Lockwood since the beginning of its use of separately managed accounts, and so felt that it simply hadn't seen what else was new out there. In addition, says Jan Plewes, OFS managing director, the industry and marketplace itself have changed in that time, meaning Octagon Financial needed to change with the times.
In its first vendor shift, OFS decided to use Fidelity Institutional Wealth Services as its RIA custodian, and Fidelity suggested that OFS throw Dynasty into the mix of vendors to assess. Dynasty was chosen over a number of other firms— from TAMPs to wirehouses — in an exhaustive process that began nearly a year ago.
The Dynasty pitch included more than SMA mumbo-jumbo. "They really understand our business," says Plewes. See: Dynasty Financial turns two, picks a new long-term goal and shows off $2 billion of SMA assets.
Because it was looking for a company that would consult with it on the business end and provide a variety of services, OFS didn't just want to go with a wirehouse or big Wall Street firm. And, says Zecca, many of the wirehouses are set up to start managing assets right away and charge a fee. But, most athletes don't make money right away, they make it down the road — an inconvenient fact that Dynasty understood.
More than a TAMP desired
For that same reason, while the technology that backs up Dynasty — Envestnet's Talon — was an important draw, OFS didn't opt to sign on directly with Envestnet. See: Attack of the killer app: Dynasty targets the corner-office broker by combining Envestnet and Callan.
"They weren't just looking for somebody to be a TAMP," says Shirl Penney, president and CEO of Dynasty.
As with all Dynasty partners, OFS wrote the firm a check to become a partner firm and avail itself of core services, such as back-office support, and virtually all the investment products, including consultations with Dynasty's investment committee (more on that below). The only Dynasty product/service that OFS isn't using is financing for startup RIAs, logically.
$310 million?
So is the $310 million a good base to start from as an RIA under the shadow of its big agency sister? Zecca says that $310 million represents more athlete wealth than you might think.
"Athletes income is grossly over-reported," says Zecca. Even very well known stars may not have had big contracts come in yet. And, Octagon represents a number of minor league players or personalities that are up-and-coming. For example, says Plewes, Octagon's Olympic and Action Sports division has just one athlete who makes enough money to need OFS' services.
While Octagon Financial is a sister company of Octagon, "most" of the athletes that are clients of the agency choose to also sign a separate contract to be clients of OFS, says Plewes. Some athletes or personalities (both the agency and the RIA serve entertainment celebrities as well as athletes) just use the RIA and some just use the agency, but most use both.
And, OFS manages 100% of its clients' money. "We do it all," says Plewes: services such as paying bills, tax preparation, insurance sales, helping clients buy a house or a car. While the assets under management are charged the typical 1%, other services are paid for either all-inclusively or on retainer, depending on the client.
What's under the hood?
Though that kind of one-stop arrangement sounds good, it can also present problems for clients, says Cole. "It's not best for the clients interests" to have the same people providing business management, financial management, marketing, serving as an agent — all in one. "You should have a Chinese wall between these service offerings."
Athletes trust that their best interests are being looked out for, but if that were true then the statistics on athletes going broke wouldn't be as bleak as they are, says Cole.
When big agencies such as Octagon start to roll all these services together, "it's really difficult to tell what's under the hood" and know how much you're being charged for each service, says Cole, and it can be especially difficult for the athletes.
Zecca hears this argument all the time. "I get that a lot when I'm in the living rooms with the families," he says, especially when Octagon goes out as team to recruit — with advisors from OFS and agents from the other side of the company, "but we've been doing it for so long."
The important point he makes is that the athletes' and clients' money is never with the agent. The money is with Fidelity and Dynasty in an account with the client's name on it. "The walls are set up," says Zecca. And, it's in everyone's interest to make sure the client's assets continue to go up. "There really is no conflict," he says.
Octagon is fairly unique in having its own sister RIA, but other large agencies, such as IMG, have begun to do more packaging of financial and business services under one umbrella.
"It's become such a big business," says Cole.
Back story
In 1970, Donald Dell, Frank Craighill, Lee Fentress and Ray Benton founded one of the first firms to focus on sports law and sports management, which later became ProServ before Craighill broke off to start Advantage International as a full-service sports agency. As the business of sports grew in the 1990s, Advantage and a handful of competitors such as IMG became dominant in the marketplace. But, Advantage couldn't sustain that growth and sold in 1997 to Interpublic Group, a global PR and advertising company, which merged Advantage with other companies to form Octagon.
OFS, which has been around as an RIA connected to the original agency for nearly 30 years, is a sister company of Octagon and became OFS in 1997 during the sale and merger. OFS currently has 15 employees, four-and-a-half of who are advisors, says Zecca.
But, Zecca says the firm isn't just interested in increasing assets, but in "intellectual growth too." That'll mean working with Dynasty's investment committee on different kinds of investments and more flexibility with a client's assets. (Dynasty recently brought on Michael Moriarty to serve as director of investment platforms and as a member of the investment committee. Moriarty, who will be based in New York, has previously worked in building and managing businesses that invest in hedge funds. He most recently was chief operating officer of PioneerPath and Surveyor Capital, both Citadel Asset Management hedge funds. Before that, he worked for JPMorgan Chase & Co. on hedge fund-linked derivatives — a job he came to after a similar role at Bear Stearns Cos. Inc.)
Moriarty will help develop more of Dynasty's investment products, like the ones OFS is interested in, including SMAs and UMAs.
Dynasty grows, too
OFS is not the biggest client Dynasty has ever won, but "we don't have a client who's a better fit," says Penney. "I would take a firm like this with $300 million any day over one with $600 million that's stagnant. Look at the asset flows in the next 12 months or 24 months."
OFS' contract with Dynasty was signed in November and Zecca says his firm pre-explained the transition to clients, most of whom OFS advisors talk with weekly or daily anyway. Now, the transition onto Dynasty's platform is nearly complete.
A panacea
It's not just Octagon Financial that believes the sports and entertainment industry are growth areas. Plenty of advisors are hoping to get into the industry. SunTrust Banks Inc., after it purchased multifamily office GenSpring, reassigned an executive who had headed up the bank's sports and entertainment group to integrate sports management practices into the RIA and attract more celebrity and sports clients.
SunTrust had also previously bought premier San Francisco-based sports management firm CSI Capital Management — which manages the money for star athletes such as track star Michael Johnson, former NFL lineman Williie Roaf and the NBA's Kevin Garnett — with a little over $1.5 billion in assets. SunTrust, however, didn't buy the company because of its celebrity clients, but because of the money it was making. See: How being a $19-billion family office roll-up owned by a bank finally caught up with GenSpring.
"It's natural growth area for RIAs," says Penney.
Suite sound
But, no matter who gets into the business, OFS is confident that it'll continue to pave the way for sports-focused RIAs, particularly now that it has Dynasty to back it up.
"We're pretty confident that the suite we're providing is going to be hard to beat," says Zecca.
Part of Dynasty's sales pitch these days goes beyond back-office heavy lifting to bench strength in investments expertise.
---
---
---
Duane Causwell
September 17, 2016 — 7:24 AM
This company is the WORSE financial investment firm. Especially the contributors of this article.