Mike Paulus: If we took all the business we could this quarter, we would fail as a company.
Brooke's Note: If you take time out to dust off your laptop, the history of Addepar has gotten away from you a bit. Kelly O'Mara recently enough has written a couple of big articles about the company's formation and technology. It is trying to make its software more silky-easy to use and to do things like aggregation and dissecting hedge funds that its competitors can't do. Even off the record, nobody has many digs on the technology. I guess it's pretty impressive. But the burning question (pun intended considering its burn rate with 80+ employees and a small base of customers) now is whether it will translate to success as a company. To understand more about that, Kelly ventured to Mountain View, Calif. and saw some big signs that the company is beginning to take that next challenge much more seriously — and with some humility.
Despite a banner January for hotshot tech company Addepar LLC — winning its most new assets so far, raking in the highest amount of revenue and signing a top worldwide private bank, the company still faces significant barriers in its quest to become the dominant portfolio reporting software in the marketplace — or to even to just become profitable. See: Addepar hits $50 billion of assets and turns its eyes to Advent-Black Diamond's plump RIA market.
The bigger-than-life Mountain View, Calif.-based firm has attracted huge interest in a relative bubble where its pricing, integrations and relations with big industry players have been very out-of-step with its competitors'. But with Addepar more than three years old and having burned through its fair share of cash, it's having to hew more closely to the dictates of the marketplace.
For a start, it has quite radically reduced its pricing, effectively lowering the cost for most RIAs. But Addepar has also adjusted its attitude about whether it can be — or wants to be — a silver bullet for all of a wealth manager's software needs. The rarefied company has also discovered a big potential allies in the RIA business long since recognized by all its competitors — RIA custodians such as Schwab, TD and Fidelity — and plans to works with them.
Untapped pipeline
Mike Paulus, 26-year-old president of Addepar, says his firm has "hundreds of billions in assets" and dozens of — but fewer than 100 — clients. But, according to a source familiar with the inner workings of the portfolio reporting company, the number of clients is closer to three-dozen than 100 and the firm isn't close to profitability.
Whatever the actual number, it's quite a coup for a young company that has no real marketing budget to date and is just now in the process of hiring a vice president of sales and marketing. See: Addepar means to be the only technology platform RIAs will ever need — and has MIT minds and PayPal money to back it up. That means most of its sales have come through word-of-mouth, which works when most reports are of a sleek, high-performing product.
Typically a company undergoes a major price cut only after it can't sell its product — and it plays nice with competitors and industry players when it can't get along without them.
That does not appear to be entirely the case for Addepar. Paulus is assured enough of his untapped pipeline that he's more concerned about scaling sustainably and not overloading his company's ability to onboard new business.
"If we took all the business we could this quarter, we would fail as a company," says Paulus.
A lot of burn
Part of maintaining the product means deploying new versions and keeping clients happy. To roll out new deployments — with upgrades to the software and tweaks to hopefully make it run better — every three days, says the company, requires a lot of employees, especially engineers. The company currently has 80 well-paid employees, mostly located in its Silicon Valley office — replete with all the Silicon Valley essentials: catered food, gym workouts, wires hanging from the ceiling, and baseball games against Facebook-connected multifamily office Iconiq. See: How the Facebook IPO is creating the mother of all RIAs, Iconiq, and what an in-your-face it is for Wall Street. There are also five to six employees in a New York office, which will be expanding.
That amounts to a payroll in the $10 million range, says Jim Starcev, former principal of eTelligent Consulting, who sold his company to Schwab Advisor Services.
That's is a lot of money to burn before making it back, even if, as Paulus says, most of the employees have taken a large pay cut coming from places such as Google, Goldman Sachs, bank trust companies and large digital security firms. (There's also an odd assortment of employees who are former online gamers, architects, and philosophy majors.) Employees are given equity in the company, which Paulus believes lights a "fire in the belly." See: Top 12 crucial technology happenings affecting RIAs in 2012, Part 2.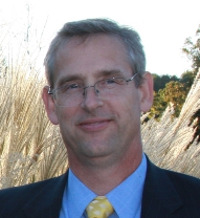 Peter Giza: The No. 1 challenge
is getting out of the mindset
that 'we're a startup.'
Hitting the support wall
During a reporter's visit to the Addepar headquarters, one fresh-faced MIT graduate recruit was being put through her paces, drawing equations on a white board. Paulus says, however, that recruiting has largely shifted from college grads to industry veterans. For instance, the head of sales and marketing who they're hoping to hire in the next couple months will be chosen from a short list of candidates each of whom have more than ten years of experience. See: Could engineers be the answer to the RIA talent shortage?.
Part of what is drawing engineers from Google, just a mile away, is the chance to innovate, says Paulus — and nearly every engineer at the company wants to talk about all the new tools they're building to reconcile data or analyze numbers.
In fact, Paulus believes its biggest barrier to growth is continuing to roll-out new deployments smoothly and effectively, continuing to innovate and improve the product, and then the rest will come.
"Lots of our reputation is based on deploying effectively," says Paulus. "If you really do build the best product, the clients will come."
But, Starcev disagrees. It's tempting, he says, in engineering and technology startups, to think that all that needs to be done is to build a great product. Everyone, he says, needs marketing and support or will eventually hit a wall. Addepar, he says, is no different.
A change in direction
As Addepar has found its footing in the RIA sector, it's made more than a few adjustments.
The company has done an about-face from providing all technology products to integrating with other providers and building relationships.
Addepar does a core set of things well, says Paulus: data, reporting, and client portals. But other offerings on its system, such as rebalancing, are minimal at best. See: Addepar means to be the only technology platform RIAs will ever need — and has MIT minds and PayPal money to back it up.
"You could call that a shift," he says.
Custodian virtuous circle
And that's not the only one
Relationships with custodians "have really evolved over the past year," says Paulus.
On the morning I visited the office, employees had just fixed an error that occurred after data from Fidelity failed to import smoothly into the Addepar system. As relationships develop, all it'll takes to correct problems such as this is a quick phone call to the custodian. Part of building those relationships has meant doing things Addepar previously avoided, such as sending a group to the TD Ameritrade conference. Its presence was noted in this article: TD celebrates its $200 billion tipping point with an exuberant, VIP-rich conference in San Diego.
While the primary focus right now is working on getting more historical data, the hope is that in the future custodians, often the first to know about breakaway teams, will recommend Addepar. And, in turn, Addepar can recommend specific custodians.
Prix fixe
The biggest shift the company has made is in pricing. Early on, the platform sounded and looked great to advisors, but they wondered if 5 basis points was too high a cost. Now, the company has changed its pricing structure and is reportedly even going back to some advisors who turned it down before.
"It wasn't a great way to charge advisors," says Paulus.
Now, the price is determined based on complexity, number of custodians and assets, and needs. That price is set for the entire six- year contract and doesn't change, allowing the advisors to know "I'm not going to get nickel-and-dimed," says Paulus.
And, certainly, for many larger firms this can mean a much cheaper rate. According to some advisors who have been pitched by Addepar, the price previously was about three times what Black Diamond charges. For those large firms now, it's much more comparable. For Addepar, it means a simpler pricing and billing process that streamlines things for the firm and has been more appealing to advisors.
"We're compelling from a cost perspective," says Paulus, because the RIAs don't need a reconciliation team or extra staff or to pay more for report. The company, which says it has so far focused on large family offices and RIAs, as well as institutions, is also considering moving down-market to RIAs with $200 million to $500 million in assets under management.
These adjustments may work out just fine and simply be a period in which the company had to find its footing, says Starcev.
Muting the 'wow' factor
Starcev and Peter Giza, co-founder of RedBlack Software LLC, agree that Addepar appears to deliver a quality portfolio reporting product and certainly has the talent to do so. But, in order to become a successful company, they say, it willl have to do more than produce fancy reports. It's important to really understand what advisors need on a day-to-day basis, they say.
"It's less about the 'wow' and more about the number-crunching," says Starcev.
"The best tech in the world doesn't mean diddly," says Giza, pointing to the example of Gorilla Glass sitting on the shelf for decades until someone figured out how to market it to build indestructible cell phone screens.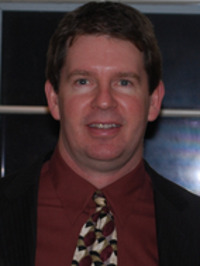 There just haven't been a lot
of Silicon Valley startups in this
industry.
Start-up no more
The financial industry is particularly un-wowed by technology, with many advisors continuing to be relatively tech-averse or tech-unsavvy, says Starcev. That can mean it's harder to convince them to purchase a hot new product from young engineers, whom they don't know, and it can mean more service and support along the way.
"There just haven't been a lot of Silicon Valley startups in this industry," says Starcev. But he's hopeful Addepar will be successful.
"They need a CEO who's a salesman," says Giza. To make those connections and become more big-picture-focused," as well as an "operations master" in order to bring in customers and make money.
"They need to significantly ramp up sales and marketing," he says, if they want to really compete with the bigger providers, such as Advent Software Inc. See: Addepar hits $50 billion of assets and turns its eyes to Advent-Black Diamond's plump RIA market.
These are not totally new ideas to the company, which is focusing on expanding its staff, particularly in deployments and sales and integrating the sales team with the product team as the organization grows. Addepar's business development team is its fastest-growing sector, with more employees to help clients understand how to use the technology themselves. And, Paulus says that the firm is looking to invest in expanding its reconciliation products and customer service, so advisors have fewer issues with the software.
And, then, it just has to change its attitude.
"The No.1 challenge is getting out of the mindset that 'we're a startup,'" says Giza. "It's time to morph from a startup to a real company."
---
---
Mentioned in this article:
Addepar
Portfolio Management System
Top Executive: Eric Poirier
---
---
---
Peter Giza
Ben,
I dare say that there is a system out there that can do what you ask for in a fashion that is flexible to handle both ends of the RIA operational style; lots of knobs and dials; dashboard driven. Tamarac is probably the closest on the rebalance and trading side at present, however rumor has it that Orion will be releasing something potent soon. Addepar is definitely not close with rebalancing and trading at least from my current G2. IMHO if they want to leapfrog Advent's position they will need to acquire something. There are some interesting companies out there in the rebalance and trade order / execution arena starting to emerge. Keep watching and take some of the aforementioned names for a test ride if you can gain access to their alpha/beta platforms.
Pete
Pete Giza | VP Bus Dev | WealthSite | www.wealthsite.com | 603.594.9912
WealthSite – Concierge Wealth Accounting, Reporting, Reconciliation & Consulting
Ben Baldwin IIi
Position reconciliations et al are easy. The efficiency comes in running the rebalance in the system, including individual securities, funds and etfs, and the system knowing in advance where those will trade, all redemption fee, gain loss, transaction fee etc implications, allowing the advisor to set criteria around those prior to the rebalance, running the rebalance and having the system reconcile the positions and the transaction to the trade file prior to the start of business the next day. I haven't found a system that can do that yet. Any users of Addepar that can attest to yeas and boos of the system?
Jeff Spears
February 25, 2013 — 8:36 PM
Good update.
Successful entreprenuers are able to course correct!
This is a firm founded by VERY successful entreprenuers that understand that concept.
Only item that strikes me as "off market" is the six year contract.
That could be next to change….