Kevin Chisholm: I don't think you can have the conversation about cost without talking about asset allocation and, ultimately, performance.
Charles Schwab's Retirement Plan Services is taking its second bite at the 401(k) apple — one based on index funds. The firm reported yesterday that it has racked up $4 billion in assets and is overseeing 50 401(k) plans a year into the roll-out of the Schwab Index Advantage plans.
The San Francisco-based firm started from scratch just a year ago on SIA. Besides low-cost mutual funds, participants also receive advice from advisors. See: How Schwab is gearing up its RIAs to fight for 401(k) assets.
Along with that advice, the company is tallying cost savings for its participants, too — and spelling out the exact costs in dollar amounts that are helpful to layman investors. See: Schwab's CEO engages in a Q&A about how his company's deep-discount, more-advice 401(k) plan will work.
Workers enrolled in the firm's Index Advantage have seen the operating expense ratio for investments in their 401(k) plans fall 77% to $14.78 per $10,000 invested because the plans use index mutual funds, according to Schwab. Previously, these participants were paying $65.11 per $10,000 invested in the 401(k).
Actively not seeking advice
But industry leaders such as Phil Chiricotti, president of the Center for Due Diligence; Kevin Chisholm, associate director of Cerulli Associates Inc.; and Rick Meigs, founder and president of 401khelpcenter.com LLC, say that Schwab is leaving some major factors out of the combination conversation, including performance, risk — and the fiduciary care of an RIA.
Schwab declined to be interviewed for this article. Still, the standard argument of passive investment advocates — supported by some data — is that the biggest single determinant of portfolios over the long haul is the level of fees they charge. Anderson seems to have made that case with his statement.
"Investment costs are significantly lower in these plans, which can positively impact the amount individuals can accumulate during their career," he said.
RIABiz recognized Anderson earlier this year in its Top 10 list of innovative 401(k) leaders for Schwab's efforts to make dramatic changes in the 401(k) arena. See: 10 most influential individuals in the 401(k) industry affecting RIAs in 2012, Part 2. Later this year, Anderson says the company anticipates launching an ETF-only 401(k). The company is the first major custodian to offer such a plan. This plan will also be low-cost and offer advice components. See: Technical challenges may push Schwab's ETF-only 401(k) plan schedule into 2014 — deferring an intriguing financial clinical trial.
Nearly 90% off workers in Schwab's Index Advantage plans are choosing to receive third-party advice as part of their 401(k) plan. Right now, participants need to opt out in order to not receive the advice. Prior to the transition, only about four percent of these same workers elected to receive advice.
While cost is a huge factor, what really matters in the end is if the index funds outperform actively managed funds, says Chisholm. "I don't think you can have the conversation about cost without talking about asset allocation and, ultimately, performance," he says. "I think if you talk to all of the active managers out there, they'll point to their successes. You can't choose investing just on cost. It's a very important part of investing, but a lot more successful outcome than just the cost is what people want."
Schwab the wild card
On its face, an index-only 401(k) platform isn't a game changer, says Meigs. "But the wild card here is Schwab. Their brand recognition, network and marketing prowess could change the existing market landscape in a significant way. But it's still too early to know how popular or successful such a program will be."
Having 50 employer-sponsored 401(k) plans in the program after only one year isn't bad, since Schwab has limited it to employers with retirement plan assets of $20 million or higher, he adds. A broad range of employers have selected Schwab Index Advantage, including ones in manufacturing, healthcare, legal, professional and financial services.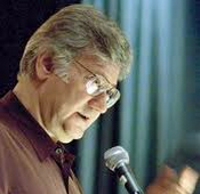 Phil Chiricotti: The new frontier is
RIAs' providing advice in a 401k
plan. Why aren't they doing that?

"The key selling points for such a product are simplicity and lower cost. [They're] ompelling, but may not outweigh the advantages of a plan with both index and managed options combined with good independent advice," Meigs says.
Schwab executives were not available for this article, but Anderson has told RIABiz that these options include advice for participants.
What if market tanks again?
Chiricotti says he applauds Schwab for the approach, but feels that the advice component should include RIAs. "That's fine that they're making an index program," he says. "But there are a couple of major issues here. The new frontier is RIAs' providing advice in a 401(k) plan. Why aren't they doing that?"
In fact, RIABiz just wrote about Scott Hanson and Pat McClain's attempt to do just that — match up 401(k) participants with advisors. See: New RIA with familiar faces gets running start at putting advisors into the 401(k) driver's seat.
In addition, Chiricotti is concerned that participants could mistake low fees for low risk and these funds can be as chancy as any other.
"What people need to understand is that low costs and passive investing doesn't mean low risk," he says. "A lot of people are buying these index funds and they think they're low risk, but they are just like any other investments and some can be very risky. and no one is talking about the risks. If the market tanks again, then everyone whose 401(k) accounts are invested in these funds will see their accounts tank, too."
---
---
Mentioned in this article:
---
---
---