David Miller: They said, If you leave we'll come with you.
Call David Miller a breakaway technology guy who has parlayed his "book" of technology business into Portfolio Pathway LLC — a move that is starting to look like a winner.
The former Pershing staffer left the Jersey City, N.J.-based clearing and asset custody company in 2007, bringing one of Pershing's big RIA clients with him: Clark Capital Management Group, which manages $3 billion of AUM on behalf of financial advisors. Clark Capital still uses Pershing as its custodian.
"Clark [Capital] was a key partner [in the start-up of Portfolio Pathway]. They said: if you leave, we'll come with you," says Miller, founder of Naperville, Ill.-based firm. The symbiosis was that while Miller got a big client out of the gate, Clark Capital got a firm hyper-attentive to its needs to have customization in its back pocket, according to Miller. Clark capital also has an equity interest in the firm.
Initially, Miller built portfolio accounting software for Clark Capital, which now administers about $17 billion of assets on behalf of 1,500 advisors at 50 firms. When asked about his company's value proposition, he said: "We do basically what Black Diamond does for about half the price."
Honor and competition
It's a claim incidentally made, too, by up-and-comer, AssetBook another web-based performance reporting system. See: After tortoise-like beginnings, AssetBook is now on-the-hop in portfolio management software.
Dave Welling, general manager of Black Diamond, says he is fine with companies making such claims.
"It's an honor that our competition continue to compare their products to Black Diamond and the innovative solutions we've provided for the past decade. While we certainly keep track of what the competition is doing, our focus is on our clients who push us harder than anybody else to ensure that we continue to deliver value and innovation.
Rocky migration
Though Portfolio Pathway is a portfolio accounting and performance reporting company at its heart, a recent change at Pershing led to Miller's also winning Clark Capital's business for portfolio model management, rebalancing and trade-order management.
"Portfolio Pathway has been a great partner servicing our performance reporting, billing and workflow needs." said Colene Bittone, chief operating officer of Clark Capital.
Pershing's move away from the proprietary rebalancing software it had been using to FolioDynamix — a hot firm in the advisory business of late — contributed to Bittone's decision to use Portfolio Pathway for rebalancing software. See: LPL signs on with FolioDynamix for rebalancing to boost its IBD offering and Fortigent's.
FolioDynamix didn't fit the way Clark was used to managing its model portolios. "Pershing has just one trading system and it was not good for all our needs," she adds. On the old Pershing system, she says, her firm could trade across models and groups — something people at her firm found too difficult on the new system.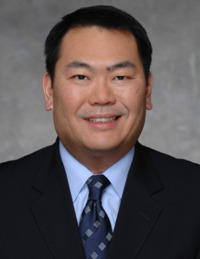 Patrick Yip: The functionality was there.

Bespoke offerings
Patrick Yip of Pershing says that the FolioDynamix technology isn't less user-friendly than the old one — just different.
"They weren't able to do [the rebalancing] the same way but the functionality was there to get the same outcome," he says. Yip adds that of Pershing's 80 clients using the old technology that 70 of those RIAs, with a combined 55,000 accounts, had migrated to the new one. Clark Capital was migrated back to the original technology by Pershing after it found the new one unappealing. Pershing is leaving the old technology in place as long as Clark needs it. "We think that's the right thing to do," Yip says.
Yip adds that Pershing offers a host of choices in rebalancing including RedBlack Software, Envestnet | Tamarac, (Advent) Moxy and Blaze Portfolio Systems. The difference is that FolioDynamix is a "standard offering." Pershing declined to say how much its advisors pay for using FolioDynamix as part of NetX360. "The array of services that Pershing delivers to any one client are bespoke, and so are priced accordingly," Yip says. "[FolioDynamix] is a standard offering, but the pricing is dependent on the overall package of services we deliver."
Free rebalancing almost standard
Free rebalancing software is becoming standard at many custodians. Schwab Advisor Services gives away ASI and TD Ameritrade is rolling out iRebal to all its advisors. See: TD Ameritrade will make iRebal software available free to all its RIA clients. Trust Company of America has its own free rebalancing.
"With other rebalancing and trading options such as: RedBlack, Tamarac, Advent/Moxy and BlazePortfolios, the advisory firm will have to enter into a separate financial arrangement with the vendor," Yip says.
Portfolio Pathway does not sell rebalancing software separate from portfolio accounting. But Miller says he is considering selling it — and billing software — as separate products after recent conversations with advisors.
This week Portfolio Pathway also announced that it has integrated with Redtail Technology's CRM. Advisors using Redtail will be able to view all account data from Portfolio Pathway. See: Review: How Redtail got hot fast among RIAs and how it plans to leapfrog itself.
"Redtail users want as much information as possible to flow through their CRM. The ability to pull account data seamlessly from Portfolio Pathway provides a great benefit to our mutual users," said Brian McLaughlin, CEO of Redtail Technology, in a release.
---
---
Mentioned in this article:
---
---
---