Scott Hanson: We think this is the biggest thing we've done.
Brooke's Note: Nobody has really successfully navigated the 401(k) code landmine in the RIA business. What you need is not somebody who sees the mines but the spaces between them. Maybe that person is Scott Hanson. In this article, you'll see a number of the top 401(k) thinkers in the business tossing out reasons why his new venture may fail. And you'll see Scott swat those concerns aside. Scott and his partner, Pat McClain are not your average cats with their aw-shucks manners, fearless demeanors and robust senses of humor. They also like other humans. I wrote a big article about them back in 2007 and in my due diligence I contacted a radio station manager in Sacramento where the two men were broadcasting a weekly investments show. The manager knew that Scott was in the midst of three big ventures, had a big family and was still doing the radio show and saw him at the airport looking a little rough. Scott said he was just returning from China where he had been on a mission for church for three weeks. He's the kind of person who has a track record of finding the time and finding a way.
Scott Hanson and Pat McClain built $1.5 billion practice under Securities America by specializing in AT&T employees' pensions and that business is still going strong — now as an RIA. See: Orion wins another RIA with $1 billion-plus in AUM.
Then, they built a successful reverse-mortgage company and sold it to Genworth Financial Inc. in 2007 for $50 million. The company is now the nation's largest reverse-mortgage provider, Hanson says.
Now, they've started another RIA aimed at helping advisors gain clients whose biggest assets are their 401(k) plans. Pathway Strategic Advisors will manage 401(k) participant assets that are in brokerage accounts — and they believe this latest effort could also be their greatest.
"We just started it, and we think this is the biggest thing we've done," Hanson says. "This isn't a hobby for us. We already have more than a dozen employees."
They believe they've helped solve an age-old problem in the 401(k) industry: Many individuals' largest assets are their 401(k) plans, but they aren't attractive clients to RIAs because the advisors don't get compensated for managing the assets. That means that many individuals don't connect with an advisor until they're close to retirement.
50-50
McClain and Hanson have crafted an approach that will compensate advisors for managing these 401(k) assets. Here's how it works: Advisors will find clients whose 401(k) plans have self-directed brokerage accounts and then direct the investments to Pathway. The advisor will receive 50 basis points as the fee and Pathway will receive another 50 basis points. This system works only for employees whose 401(k) plans have brokerage accounts.
These self-directed accounts have been at the eye of a DOL storm. See: New DOL rule effectively kills off open-architecture option favored by some big plan participants — and sets off the 401(k) industry. People who choose the brokerage option often have the largest accounts.
"The advisor is providing a solution to a great problem. The advisor's receiving revenue and the client is getting the much needed professional management and the advisor and participant can work together," Hanson says. "These participants are in desperate need of advice. We believe we have found the Pathway to unite a local, qualified financial advisor with a retirement plan participant, whereby the advisor can provide financial and retirement planning and we can provide quality investment management."
Network
Hanson and McClain have the ability to use their Hanson McClain Retirement Network LLC, an agglomeration of 101 advisory practices, to distribute and market and plan. The network handles more than $4 billion in assets and pays royalties to Hanson McClain for use of its marketing system. The firm has already signed on more than 50 advisors for this newest venture.
Hanson says the firm is hoping to draw advisors from the independent broker dealers and anticipates many advisors in its network will likely sign on as solicitors for Pathway.
Worth the pricey fees?
Despite the interest and need for this service, industry leaders say there are downsides to this concept.
ERISA attorney Fred Reish of Drinker Biddle and Reath LLP says he's concerned about the cost of this solution. "It seems it will make the investment really expensive. Is it worth the money? You'll have a lot of fees in this type of arrangement."
The cost, including fees to advisors and fund fees, is 165 basis points — which includes the 50 basis points the advisor receives and the 50 basis points that Pathway gains. As a comparison, Charles Schwab & Co. Inc. is working on an ETF-only 401(k) product, which comes with investment management and will cost less than 60 basis points (0 .6%).
Hanson acknowledges that the product is not cheap but he feels that the solution is worth the price. It guards against what so many investors in brokerage accounts do: load up their accounts with popular stocks such as Apple while making asset allocation an afterthought.
"Clearly, it's cheaper for people to avoid this and then they can buy Apple stock and gold in their 401(k)," Hanson says. "The difference is here they'll have an independent advisor who can be an advisor in all aspects of their life and this is a tremendous need in this country."
Not many brokerage accounts
Another concern is that many 401(k) participants don't have access to a brokerage account, says Rick Meigs, founder and president of 401khelpcenter.com LLC.
"If a 401(k) plan currently doesn't allow self-directed brokerage accounts, and most don't, a plan participant who would like to utilize this service will have to convince their employer to amend to plan," Meigs says. "Because of cost, regulatory and fiduciary issues, I don't see many plan sponsors being willing to do so. It's just not compelling."
Sound familiar?
Meigs doesn't feel Hanson and McClain have a novel approach. "There is nothing new here. Independent financial advisors have been assisting 401(k) participants manage their plan assets using [self-directed brokerage accounts] for years. For this to make economic sense to an advisor, they will have to limit themselves to plan participants with relatively large 401(k) balances, excluding those who need help the most."
In fact, Chris Jones, chief investment officer at Financial Engines Inc., points out that his firm already provides a similar service to participants . He agrees that many RIAs wouldn't be interested in these clients, given their smaller account balances.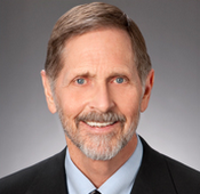 Fred Reish: Is it worth the
money? You'll have a lot of
fees in this type of arrangement.

"These are people who haven't had access to RIAs and haven't had the financial assets to warrant attention from quality RIAs," Jones says. See: How giant advice provider Financial Engines can sweep the 401(k) field — or not.
Jones feels that his firm offers an answer for clients who would not get attention from RIAs — individuals whose balances are less than $100,000. The firm works with some 500 plan sponsors, and many of the plans manage some $1 billion in assets and some up to $30 billion.
"What's different about our model is, rather than relying on expertise of one advisor to deliver recommendations, participants are able to leverage our platform and get recommendations," Jones says.
He adds that his firm is also able to offer advice on assets outside the 401(k) plan as well. The firm has a customer service representatives who can assist participants.
For his part, Hanson agrees that Financial Engines offers a slightly similar experience but says the biggest difference in his firm's model is that it connects clients with people at RIAs who can offer one-on-one insight to the participants on all aspects of their financial life.
Fiduciary concerns
Another question about this model is how much advice these advisors will truly be able to give participants, Reish says, because if the advisors offer advice to the participants, then they will be considered a fiduciary under the plan.
But the advisors won't actually be offering any advice, says Corey Gamble, chief compliance officer of Pathway. Pathway takes on the fiduciary responsibility and the advisors will not be recommending funds or providing advice to participants. So, advisors will not be considered a fiduciary as long as they don't provide advice.
"We have a solicitor relationship with the introducing advisor," Gamble says. "We take on the fiduciary responsibility. These advisors do not recommend our funds; what these advisors do is refer participants to Pathway, they're not making recommendations."
Still an important service
Even though Hanson concedes that the advisors won't be able to provide advice, he feels this program is a benefit to advisors and participants alike.
"This will give advisors a great way to build a business, and they're not trying to steal accounts. They're going to people who have no advisor right now," he says.
Dennis Zanowski, principal of Zanowski Financial Group, a St. Louis firm affiliated with independent broker-dealer Securities America for four years, says it has signed on a few clients to use Pathway.
"These are people who are making good levels of income and are primarily only saving in their 401(k) plans and don't have a lot of money outside their 401(k) plan. Most of their money is tied up in the 401(k) plan. Our intent is to gain their confidence and gain understanding that we're here to help them make the right choices," Zanowski says.
He also concedes that the service through Pathway is more expensive than what clients would typically pay.
"It will be 80 to 100 basis points higher than what they'd pay on their own," Zanowski says. "But there's more service. We are going to be helping them with the next phase, which is managing money in retirement."
---
Related Moves
November 20, 2019 – 10:19 PM
---
---
---
Mentioned in this article:
Allworth Financial
Mergers and Acquisition Firm, RIA Serving Other RIAs, Advisory Firm
Top Executive: Scott Hanson and Pat McClain
---
---
---
Elmer Rich III
February 21, 2013 — 7:21 PM
These are smart, successful guys who are master marketers and made themselves a lot of money already.
Just saw some research that low fees is best predictor of mutual fund results – not MStar ratings.
So the advisor gets a 50bp annual fee for basically being a finder and "..will not be recommending funds or providing advice to participants. So, advisors will not be considered a fiduciary as long as they don't provide advice. We have a solicitor relationship with the introducing advisor," Gamble says. "We take on the fiduciary responsibility. These advisors do not recommend our funds; what these advisors do is refer participants to Pathway, they're not making recommendations."
Be interesting to see the market acceptance of the model. Seems pretty simple. Assume there is no track record for the investment philosophy.
Interesting question is how many self-investors will switch to guided. That's easy to test.
ERISA Hawk
This sounds like being invited into a swimming pool in a lightning storm! Corey Gamble says that a referral from an advisor is not a recommendation? Since when! They are telling me that an advisor if I recommend my client invest in their funds that I am not a Fiduciary? Do your research. That is not the case. Recent actions by the DOL show it! They are raiding 401k's and eventually the SEC or DOL will sniff this one out. Run!!!