Mindy Diamond: You can imagine the size of transition packages that he was offered and turned down.
Brooke's Note: It is pleasing to see HighTower doing what Tiggers do best — executing routine alpha predator take-downs of wirehouse brokers and making RIAs out of them. Nobody else really does that and it's part of a healthy ecosystem to have large carnivores at the top of the food chain.
HighTower Advisors LLC is officially back in the deal-making business, grabbing its largest breakaway in six months — a Philadelphia-area team with $650 million in assets.
HIghTower announced Tuesday that Gregory C. Sarian and Francis X. Masse II of The Sarian Group joined the firm as partners and managing directors. They left Merrill Lynch on Friday to join the Chicago-based RIA and combined have more than 35 years' experience in the financial services industry. The assets are now primarily with Schwab Advisor Services for custody and Black Diamond is the chosen performance reporting system provider.
Merrill Lynch spokesman Matthew Card confirmed that the team had left but declined to comment further for this story.
Philly stake
HighTower took a self-imposed break from recruiting new teams in the fourth quarter of 2012. In January, HighTower added two advisors to existing offices with combined advised assets of about $400 million, and said it had a strong pipeline. See: After a five-month deal-making hiatus, HighTower adds a couple of advisors and hints at a busy 2013.
The Wayne, Pa.-based Sarian Group has established itself as one of the top five advisor teams in the Philadelphia area, with a special expertise working with emerging life sciences companies and the entrepreneurs in those industries. Sarian was named one of the Top 1,000 Advisors by Barron's in 2012, 2011 and 2010. This is HighTower's first team in the Philadelphia area.
Sarian worked for Merrill Lynch from 1992 until 2013. He founded The Sarian Group in 1997. Masse joined Merrill Lynch in 1999 and joined The Sarian Group in 2003.
This is the ninth new advisor team to join HighTower in the past year, and the 36th team to enter into the HighTower partnership since its inception. See: HighTower wins big UBS team and clinches 'critical mass'.
A lifer at Merrill
Sarian was highly sought after by many other firms, says Mindy Diamond, chief executive of Diamond Consultants LLC, who helped engineer this deal.
"Greg was a lifer at Merrill," Diamond says. "He was in growth mode and has an extraordinarily successful business. He had a million options to consider. He did the right amount of due diligence. You can imagine the size of transition packages that he was offered and turned down. It speaks volumes to HighTower and the entire independent landscape."
Deal time out wasn't a factor
Even though HighTower took a hiatus from its large deals, that wasn't a factor in this team's decision to join HighTower at all, Diamond says. She says the team had no concerns about HIghTower's break from bringing on big teams.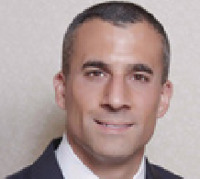 Gregory C. Sarian: We thought this
model was refreshing.
"HighTower was on a self-imposed lull and they have rarely done deals in the fourth quarter of the year because they made the decision to give the transition team a breath to catch up," Diamond says. "Greg never asked how many deals they've done in the last six months. He was much more interested in the caliber of the partnerships there. He had comfort with HighTower's leadership and value proposition, and the question of when they did the last deal never came up."
Sarian said in an e-mail that he likes HighTower's approach for not making deals in the fourth quarter. "When we met with Elliot prior to joining HighTower, he told us about the new long-term business plan HighTower instituted where it imposes an off-season. HighTower will transition in advisory teams during the first nine months of each year and then cease any deal-making for the last three months as a period of digestion. We thought this model was refreshing as it allows for the firm to focus on products, technology, relationships and service in the fourth quarter without any distractions."
No one turns down business
But one industry source questions whether any firm would willingly turn down or postpone acquiring a top advisor that wanted to come aboard.
"It was a tougher 2012 in general and if a large team wants to join, they're going to let them come over," the source opines. "If you've got a big team that wants to come over, you're not going to tell them no because you're on a self-imposed hiatus."
A round of private-equity funding fell through in the early fall of 2012 for HighTower. Terms couldn't be reached at or near the time of closing, according to an earlier HighTower interview. See: HighTower passes up $40 million capital raise, takes a big breather from deals and implements a pacing regimen.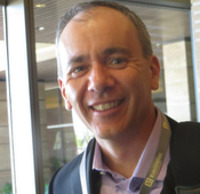 John Furey: They'll need to bring
over more in March and April.

Papedis says the firm is serious about its fourth-quarter approach and won't make deals during that time even if teams want them to.
"It takes discipline to execute the way we executive and we think it's critically important to spend three quarters a year growing and the fourth quarter working with existing teams. It's just healthy for the organization and it will keep us on top of our game."
Street compete
It certainly seems that HighTower has the right momentum now, says John Furey, principal of Phoenix-based Advisor Growth Strategies LLC. "When I talk to folks in the industry it seems like the pipeline is pretty strong at HighTower," he says. "This is significant, but a firm like HighTower has to bring in several of these types of deals a year. They'll need to bring over more in March and April."
Diamond says that this team is enthusiastic about joining HighTower and that Merrill Lynch no longer held much allure.
"In general, the environment at Merrill Lynch is more bureaucratic, and negative press on the bank becomes problematic for advisors," she says. See: Merrill Lynch pulls advisors from a $2.9-billion business — and leaves the light on for RIAs.
"But it was less about his frustration with Merrill and much more about him wanting to control his own business. Greg wanted to be a partner in a firm. He loved the notion of helping to build HighTower and he wanted more independence and the notion of being a fiduciary and open architecture. The notion of having the street compete for his business was very appealing for his business."
HighTower allows advisors to choose custodians and investments from a wide swath of RIA custodians and investment banks.
---
---
Mentioned in this article:
---
---
---