Ted Bloomberg: $7.4 billion is not the finish line.
Brooke's Note: We have seen some big-name private equity firms appear on the RIA scene like AMG and Carlyle Group. See: The 19 ways private equity has juiced up the RIA business and how it's working out. But then they're never heard much from again. When Warburg Pincus entered the RIA world, there were high hopes, then a sustained period of quiet. Well, it is quiet no more. They're literally putting The Mutual Fund Store on the map and Tamarac is on board for a big ride.
When Warburg Pincus LLC took a controlling interest in the Overland Park, Kan.-based The Mutual Fund Store in the summer of 2011, it did so with big plans for investment and growth in the company. See: How Warburg Pincus plans to grow The Mutual Fund Store several-fold.
Those plans finally panned out at the end of 2012, with the firm entering six new markets — including six stores in the New York metro area — new executives heading up the $7.4 billion RIA, and a new contract with Envestnet-Tamarac that beefs up the Mutual Fund Store's infrastructure in preparation for even more growth.
"We have some national and large-scale ambitions," says chief operating officer Ted Bloomberg, who joined The Mutual Fund Store in July 2012 from TD Ameritrade as part of the infusion of new blood at the firm. Tamarac has been instrumental in building a scalable and large-scale infrastructure," he says. As the company hopes to grow to more than $10 billion,"we felt the need to reinforce our technology."
A test for Tamarac
Since 2006, Seattle-based Tamarac has supplied rebalancing for The Mutual Fund Store, but this past October, after signing the contract in July, it added the Advisor View portfolio management and reporting product — everything except customer relationship management. Converting the legacy system from PortfolioCenter and rolling that out to the 140 advisors, all with distinctive needs, was a challenge and an important test for the technology company.
"It was a big test for us," says Stuart DePina, group president of Envestnet-Tamarac, because the structure of The Mutual Fund Store, with all its different locations and advisors, is more similar to that of a broker-dealer than an RIA. Getting the advisors trained and all the data transferred was a chance to see how Tamarac stacked up with that kind of integration. (Editor's note: A previous version of this article stated that Tamarac was using the test to prepare for a push into the broker-dealer space. The company has corrected that to say that was purely hypothetical.)
The test went well. "Truly, I have never had as positive an implementation experience," says Bloomberg. "They felt very, very eager to win the business." DePina even traveled out to The Mutual Fund Store's headquarters in Kansas to meet with Bloomberg and help train advisors. Although The Mutual Fund Store looked at a few other suppliers, the ability to get the project done on time and on budget helped convince it to go with Tamarac.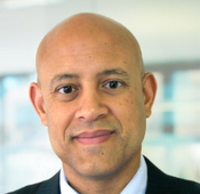 Stuart DePina: It was a tremendous
deal to us.
"It was a tremendous deal to us," says DePina. At the time, The Mutual Fund Store had 85 offices (it now has more than 90), with 140 users, 90,000 accounts and more than $7 billion in assets. Because of the different locations and independent operations, onboarding all those advisors was the equivalent of onboarding that many stand-alone RIAs, says DePina. In addition, the way Portfolio Center works required that each location be entered as a new database, meaning Tamarac in effect had to turn 85 databases into one large one. "It taxed our organization for 90 days, but we were able to get it done," he says.
"It was probably a bigger undertaking than we knew," says Bloomberg.
Can Tamarac fill those gaps?
Atindra Barua, president of Woburn, Mass.-based TrustFort LLC, which serves many broker-dealers with its technology platform, says he's not sure if the Mutual Fund Store serves as a good test of the broker-dealer market. B-Ds, he says, tend to have different kinds of assets stored in multiple types of locations, but it certainly offers a larger scale than the average RIA firm. IBDs also operate at a far different price point than RIAs. "I'm not sure how relevant the Mutual Fund Store would be for that perspective," says Barua.
Barua thinks he understands what Envestnet and Tamarac are doing, though. Envestnet has served the broker-dealer space with managed accounts and turnkey offerings, but not necessarily with cutting-edge technology. "They don't view themselves as a tech offering," says Barua. "Maybe Envestnet feels they don't have a compelling enough product and Tamarac could fill those gaps."
Tamarac says that Envestnet acquired the company with the plan of adding Tamarac's rebalancing technology to their offering at some point in the future and selling it to their IBD market. Tamarac will continue to focus primarily on RIAs. See: Big deal: Envestnet will acquire Tamarac for $54 million.
"With Envestnet's backing, it would be a force to be reckoned with," says Barua, if Tamarac chose to move into the broker-dealer market. As long as they can answer one big question: "Will Tamarac be able to provide a compelling enough solution at a compelling enough price point?" he says.
'We swallowed and wrote a big check'
The Tamarac software offered more than a quick roll-out for The Mutual Fund Store. As part of the internal evaluation of company efficiency, after the Warburg Pincus acquisition, it was "looking to streamline lots of what they're doing," says DePina.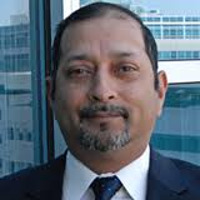 Atindra Barua: Will Tamarac be able
to provide a compelling enough solution
at a compelling enough price point?

That meant The Mutual Fund Store was looking for a system that had comprehensive and consistent reporting across hundreds of advisors. It also wanted the ability to aggregate data internally across the many business units and analyze what different stores were doing and how it was performing comparatively, says DePina. And, it wanted to be able to use the platform to attract new advisors, which DePina says the Tamarac system does because it allows advisors to configure reports the way they want, runs family performance calculations, and cuts down on the amount of time quarterly reports were taking. Electronic reports are also available and about to be rolled out to The Mutual Fund Store advisors.
Because Rhe Mutual Fund Store is using "everything but the CRM," says DePina, they're essentially running Tamarac's Advisor XI minus the CRM. For CRM, the RIA runs Microsoft Dynamics, which it deployed relatively recently. Because that investment was so recent, Bloomberg says his firm probably won't be adding on Tamarac's CRM product soon, though it will certainly consider anything Tamarac has to offer given how successful the relationship has been thus far.
And, DePina is confident that The Mutual Fund Store can be won over. "I would be surprised if it doesn't happen," he says.
All of Tamarac's features and service won over The Mutual Fund Store, which felt it needed to invest in the technology to move forward. It wasn't inexpensive, but the firm is hoping it was worth it — and that it pays off.
"They're not the cheapest, but they're absolutely the best value," says Bloomberg. "We swallowed and wrote a big check."
"They have a very aggressive growth strategy over the next 12 months," says DePina. "They've made a large investment."
Opening doors and stores
The Mutual Fund Store isn't just investing for future growth, though; the expansion is already under way. In December, the RIA added offices in six new markets: New York City; Buffalo, New York; Phoenix; Bakersfield, Calif.; Youngstown, Ohio; and Salt Lake City, Utah, as well as about 10 more stores in existing markets like Atlanta, Cleveland and New Orleans, says Bloomberg.
All of the stores except the New York City locations are franchises. But the six branches set up in the New York tri-state area are company stores headed by experienced advisors or financial service professionals and overseen by a TD Ameritrade alum. Those stores aren't yet raking in the assets, but "we have high hopes," says Bloomberg. It'll take a little while to build up a market and an audience for the company's radio show — their most tried-and-true method of lead generation. See: How one firm is supposedly cracking the lead generation code to the tune of 50,000 advisors supplied — by, for now, not trying to create referrals.
To that end, the company is also investing more in its radio show, expanding to four hours from three and adding two longtime Mutual Fund Store advisors from Indianapolis. The father-son team of Denny and Andy Smith, who had their own radio show in Indiana, joins founder Adam Bold for the weekend show now. This allows Bold to step back from all the work that goes into the show and to focus on his responsibilities as chairman of the board and the investment committee. Bold is no longer the day-to-day CEO or majority owner. See: Radio-star RIAs drive giant growth at national chains one $400,000 investor at a time.
The expanded marketing effort to attract new clients and advisors will include investing in digital marketing and a seminar channel, which Bloomberg has experience in after running the seminar programs at TD. See: Branch openings at The Mutual Fund Store ground to a virtual halt.
A new phalanx
Bloomberg had no intention of leaving TD Ameritrade. In fact, just before taking the job with The Mutual Fund Store, he bought a house in New York, which he had to promptly sell when he got the opportunity to move to Kansas and become COO of the growing company.
Bloomberg worked at TD Ameritrade with John Bunch, who took over as CEO of the Mutual Fund Store in February 2012. See: A few words with John Bunch as he steps into the CEO spot at The Mutual Fund Store. At TD, Bloomberg ran branch and call center support functions. And, for the last three years, he headed up retail strategy and the InvestTools seminars, an effort that will come in handy as the Mutual Fund Store rolls out seminars as a marketing effort.
In addition to Bold stepping back from a day-to-day role as CEO, president Chris Braudis stepped down at the end of 2012, handing over most of those functions to Bloomberg after a training period. There is no president role now. See: The top 10 people to watch in the RIA business in 2012, Part 2.
All of the new hires are part of the effort to build that base upon which to grow. Though the company won't make its goals or targets public, it certainly hasn't made these investments in order to stop expanding.
"We believe there's a lot of opportunity" in the mass market space for the company, says Bloomberg, adding, "$7.4 billion is not the finish line."
---
---
Mentioned in this article:
---
---
---