Jason Lahita: This was scarier than anything I'd ever experienced, and made the 'difficulty' of the decision seem laughable.
Brooke's Note: We never tire of writing about the transitions made from big, safe positions in life to the more rickety but more promising ones that the RIA business creates so many of. Our contributing columnist on PR matters, Jason Lahita, has been an admiring bystander for many of these transcendent acts and the articles about them. His columns have always impressed me not only for their insights but for their courage (especially from a PR guy!) in delivering unvarnished truths. See: Opinion: How Goldman Sachs exposed its jaw to a massive PR blow from The New York Times' op-ed page. Having a writer's spine isn't something you teach. It comes from life experience. Here writes about his life in terms of experiences with a few of the more inspiring entrepreneurs he worked with, particularly at the elbow of Joe Duran, and how he is accepting his heartbreak surrounding his mother's recent illness as a gift of courage. The latter tragedy opened a door for him to self-realization as a breakaway PR firm to the RIA business. His story in turn is a gift to us, not least because he reveals much of who he is.
I remember when I first interviewed with Joe Duran as he was forming United Capital Financial Advisers and working out of one of those rent-an-office spaces just off the UCLA campus in the Westwood section of Los Angeles. It was the size of a big broom closet. He tossed me the manuscript for "Start It, Sell It & Make a Mint" (Wiley, 2004), his latest book at the time, and told me to go read it, then come back and tell him what I'd learned. I honestly can't remember what transpired in the second interview. Suffice it to say that I convinced him of my reading comprehension ability and won a job as his right-hand man.
But it was what happened over the course of watching an entrepreneur like this operate firsthand over the course of five-plus years that I'll never forget.
Manager meeting at LAX
In 2004, United Capital was in its infancy, one of the very first of the financial adviser "consolidators," a company that would rapidly become a national RIA by removing all of the distracting operational minutiae from the independent advisor's plate. United Capital let advisors trade their small-business equity for that of a national company and left them free to do only one thing — provide outstanding and unbiased advice for their clients.
In the early days it was like being in the laboratory of an entrepreneurial mad scientist — moving to our first "real" office, which held four of us acquiring the first four advisors; participating in the first United Capital managers meeting, held at the Crowne Plaza at LAX. Why we held it there, I'm sure no one remembers — perhaps it was so that if it all went south people could quickly escape to the airport. Soon came the support staff, the compliance experts, transition experts, advice implementation experts, technology people …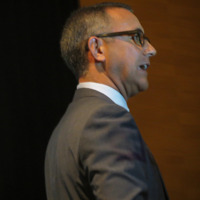 In the early days of Joe
Duran's startup it was like being
in the laboratory of an entrepreneurial
mad scientist.
And then we moved to Newport Beach. My 10-minute commute became a tortured slog from Santa Monica up and down 50 miles each way on the 405 freeway in Southern California, three hours a day in the car — yet I didn't care. The combination of being able to watch this firm get constructed from nothing, plus my sense of ownership of the brand and everything we stood for, resulted in acute joy. See: The faces of United Capital on an idyllic spring day on the Berkeley campus.
I was an employee, but I was in an entrepreneur's bubble, an unofficial apprenticeship. I watched what worked, and what did not, absorbing as much as I could. We went from modest digs to occupying the complete second floor of a building, all the while bringing on new advisors from all parts of the country. The firm went from zero to a few billion dollars in advised assets in only a couple of years, which passed by at a blistering pace. See: United Capital calls its partner firms to Berkeley to help execute ambitious plan.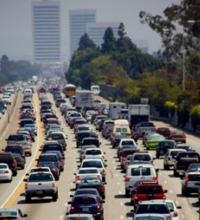 Jason Lahita: My 10-minute commute became
a tortured slog from Santa Monica
up and down 50 miles each
way on the 405 freeway in
Southern California, three hours a day
in the car — yet I
didn't care.
Suck it up
These advisors were excellent at their profession, carefully vetted for clean records, strong ideals and values, and all hoping to become a part of something exciting with a strong vision, something larger than what they would be able to build themselves. As United Capital expanded, I was able to work with advisors from all over the country, and came to understand what motivated them to help their clients. While observing Joe construct the national entity, I began to daydream that someday I too could build something. See: Berkeley professor challenges United Capital directors to act more like managers and less like entrepreneurs.
But it would have to wait. My wife and I had our first child, my daughter Chloe, just as I entered business school at the University of California, Irvine. I vividly remember Joe chastising me (in the oddly intense yet extremely controlled way I believe only he can deliver a verbal torrent) for finding excuses not to enroll — "If not now, when?" he demanded. "[insert harsh language here]." The timing would never be right, he said. Just suck it up and do it. So I did. And while it was solid professional move, it took its toll from a stress perspective.
Keeping in mind that Joe is a very Zen guy philosophically, a Bikram yoga disciple and the picture of physical and mental health, it is not surprising, in hindsight, that he identified how deeply discontented I was and confronted me about it. It was time to leave, for I had burned out. Fortunately a PR agency had some use for me, and I was able to hone the PR and marketing skills I discovered at United Capital by continuing to work with advisors and business-to-business service providers to those firms around the country. Among these, Carson Wealth Management Group is likely the most well known. And so the entrepreneurial lessons continued. See: Ron Carson quickly sees benefits of converting his practice to an RIA.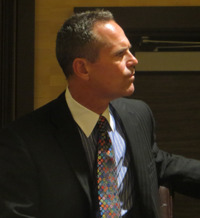 Ron Carson's employees revere him and
whisper of his exploits.
Carson and Diamond
Ron Carson's business-building ability as a financial adviser is impressive in its own right, and, like Joe, he seems to not really need much sleep. See: Why exactly is Ron Carson forming an RIA and why is it happening now?. He runs three successful companies.
His employees revere him and whisper of his exploits — one of them once told me that not one half-hour of his day is wasted time, all of it put toward his family, his work and his hobbies (all of which are connected somehow to his work). See: The top 10 people to watch in the RIA business in 2012, Part 1.
Then there is Mindy Diamond, one of the top advisor recruiters in the country, who, along with her ever-expanding team, skillfully helps advisers navigate their options in a crowded competitive landscape. Operating Diamond Consultants from an historic landmark in New Jersey, Diamond is a counselor and confidant of advisers, and her ethos epitomizes putting clients first. See: The six traits that separate successful independents from wirehouse denizens.
I feel that in being able to observe these independent success stories in action and helping them to tell those stories, that I have been incredibly fortunate.
Thin sheet of cracked parchment
Despite having these entrepreneurs to closely observe, emulate and admire, the prospect of taking that first step is harrowing. The number of questions that run through your mind — Am I really good enough? Can I run the business and work with clients effectively? Will I hire well? What if they respect the brand and not me? And on and on. You encounter those who try to discourage you and you find out who the true believers are. If there is any semblance of a safety net at all, it might as well be a thin sheet of cracked parchment. Friends, family and ex-colleagues are watching, most hoping you succeed, all extremely curious about your new path. The stakes are high.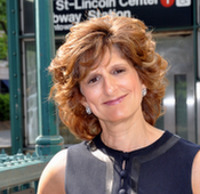 Mindy Diamond is a counselor and
confidant of advisors.
And so I hesitated some more. Sometimes it takes an extra nudge, which I expect can come in many forms, but for me came in the form of my mother being afflicted with early onset dementia in mid-2011. She's 63. When I thought about the horrible hand she had been dealt, and considering that I could possibly get hit by a bus — or worse, the silent killer Prius — in SoCal, they are like locusts — tomorrow without ever having tried, well, Terry Lahita would have been disappointed. She was at every race I ran as a kid, cheering wildly as I passed by, my lungs burning, legs about to buckle — but spurred on to finish strong by her unwavering support. If she could understand or remember what I was doing now, she would be very proud. It shouldn't have taken something like this to shove me through the door of independence, but this was scarier than anything I'd ever experienced, and made the "difficulty" of the decision seem laughable. See: 5 recent acts of courage in the RIA business.
Mother of invention
Now I have a new business, a new purpose, and a new dedication to this space. I have a new respect for advisors who take the leap, who choose the RIA route, or the hybrid route, or honestly any route that suits them and that they are proud of. My clients reminded me of Mom, in fact, cheering me on enthusiastically when they learned I had formed my own firm, and they soon shared stories of their own journeys to independence. See: Why Mindy Diamond is morphing her firm away from pure wirehouse recruiting.
These clients inspire me to champion them with personal passion on a daily basis, a true belief in their overall well being and a sense of pride in what I do for them every day.
If you're looking for the PR takeaways in this piece, the key messages, the value-adds — maybe some other time. I just wanted to share my own trip to independence, and to say thanks to you, the RIA community — those who inspired me to light the torch.
Jason Lahita is the managing partner of Financial Communications Partners (www.ficommpartners.com), a specialist communications firm that works with advisors and advisory-oriented B2B firms to raise their profile, put forth their messages and market their hard-fought credibility.
---
---
Mentioned in this article:
---
---
---
John Stuart
February 19, 2013 — 2:27 PM
Beverly Hills Wealth Management is proud of you Jason.
David Selig
February 19, 2013 — 11:49 PM
Really good stuff, Jason. You've always been there for me too, BTW. Seemingly like your situation (and it sounds like Tim W's as well), similar circumstances in starting Advice Dynamics Partners. From one entrepreneur to another, cheers!
Tim Welsh
February 19, 2013 — 5:06 AM
Nice piece Jason. Reminds me of how Nexus Strategy was formed in a similar crucible. We all have our Jerry Maguire moments and it is great to see yours turn into reality! Thanks for sharing.
Tim
Jeff Spears
February 19, 2013 — 8:31 PM
Great piece. We often forget that most of our clients are entreprenuers too! They know how courageous you must be to start a new business.
The other chearleader I enjoy reading is Seth Godin who says – just ship it!
The "push" to start my own business was to be fired….not as compelling but it worked!
Brandon Moss
February 19, 2013 — 7:38 PM
We have come a long way my friend! Great to see your success and know you will always be part of the United Capital family. Godspeed in your new endeavor!
Jason Lahita
February 20, 2013 — 4:49 AM
Thanks guys, I appreciate these comments very much, I'm excited to be on this path and working amongst outstanding people such as yourselves.