Aaron Klein: I'm hoping that our entire industry will rise up and throw the idea of selling IPOs and derivatives to grandmothers under the bus.
Brooke's Note: The wirehouses are pushing for an SRO? I have an idea. Advisors can self-regulate by blowing the whistle on indefensible portfolios that come across their desks — with no statute of limitations. Wirehouse portfolios have long been a gun that smoked out the barrel as it sat on the RIA desk after transfer. But nobody has ever found much to do with the energy of shock that they deliver like electric eels. Perhaps Aaron Klein can change all that.
For years, RIAs have shuddered privately at the outrageously awful wirehouse-crafted portfolios that prospective clients brought with them to a first meeting. Now, one firm is giving advisors a way to make them into teachable moments and to drum up business.
At the end of 2012, a relatively new technology company, Riskalyze, began offering an RIA version of its portfolio evaluation tool to analyze a prospect's risk and pinpoint client expectations, a software program called Riskalyze Pro. See: How Schwab may yet reap value from brokersXpress accounts, advisors, staff and assets.
Now the firm is adding a piece to the product dubbed "Worstwirehouseportfolios," in which advisors will tell tales about real-life portfolios they've seen from prospects.
Portfolios I have seen
"We thought it was a unique way to introduce advisors to what our technology can do for them and their clients," says Aaron Klein, chief executive of the Sacramento, Calif.-based startup. "We hear advisors talking about these horrible wirehouse portfolios all of the time and we thought it would be funny and cheeky to illustrate the power of this tool and highlight some of the worst ones."
Klein concedes one aspect of the site is all in good fun and is akin to Mad Libs. But the firm also hopes this site will generate buzz about Riskalyze and that advisors may choose to use the tool to gain prospects.
Previously, Klein was director of optionsXpress Holdings Inc. In March 2011, he formed Riskalyze, which was funded with investments from friends and family investors. Initially, the firm, which has seven employees began marketing the product to investors, and Klein says it helped investors build some $2 billion in assets. Then, at the end of 2012, the firm launched Riskalyze Pro, aimed at advisors.
This week, the firm was named to Fast Company's Top 10 Most Innovative Companies.
In the last few months, Riskalyze has started signing on advisors as clients. Klein declined to state how many clients his firm has now, but he did say that well-known advisor "Downtown" Josh Brown is a client. See: 'Reformed Broker' and blogger 'Downtown' Josh Brown joins BrightScope's advisory board.
The firm charges $99 a month per advisor for Riskalyze Pro. There is a limited free plan, which gives RIAs a snapshot of the tool.
Grandmas under the bus
Winning business by slamming the competition's portfolio isn't an ideal way to drum up business, says Ryan Shanks, principal of Finetooth Consulting.
"They're throwing someone under the bus to win the business," he says. "I think the conversation advisors will have is spot on, but I'd like to engage with someone and win the business the right way."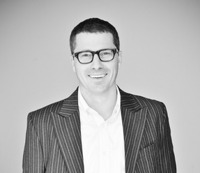 Ryan Shanks: I'd like to engage
with someone and win the business
the right way.
But Klein is unapologetic. "I'm hoping that our entire industry will rise up and throw the idea of selling IPOs and derivatives to grandmothers under the bus. Great advisors of every stripe know that understanding client risk expectations, and designing portfolios to fit, is the only way to do business in 2013."
15% Apple stock for 82-year-old widow
The site hasn't been officially launched yet, but in a "soft-launch" a few advisors have posted portfolios, and Klein shared one of the worst ones with RIABiz. it belongs to an 82-year-old widow who has just under $1 million in assets and needs to tap into the portfolio for income. Her largest holding was Apple stock at 15%, and Facebook stock made up 9% of the portfolio, which consists of mostly U.S. stocks. More than 90% of the portfolio is invested in equities.
Mike McDaniel, an LPL advisor in Nevada City, Calif., who manages about $55 million in assets for 50 households, says the widow, whose husband died in the summer of 2011, came to see him a few months ago after noticing a dip in her portfolio. McDaniel says her asset drop correlated with the drop in Apple's share price: In September 2012, it was around $700. On Tuesday, it closed at around $467.
McDaniel explained to the widow that given the volatility of her portfolio, in the short term she could lose 29% of the assets — which would be about $250,000.
The woman, a client at a wirehouse (McDaniel declined to say which one), didn't understand how much of her portfolio was invested in individual stocks.
"When I showed her how risky her portfolio was, it was very eye-opening to her," he says. "Her husband used to watch the finances, and she figured everything was fine. But her biggest holding is Apple, and it was going fine until it went off a cliff."
Odds on the house
On the site, worstwirehouseportfolios.com, RIAs and advisors have an opportunity to offer colorful narrative about the portfolio. Klein says his firm may post some of the outrageous portfolios on Twitter as well. See: What three highly wired financial advisors have to teach us about social media.
McDaniel says he's seen a wide range of bad portfolios but that this was one of the worst — reminding him of the movie "Titanic." The broker, he believes, was using the classic "Viva Las Vegas strategy" of bets that favor the house.
"This is pretty rare to see and this is much more of outlier than others," he says.
"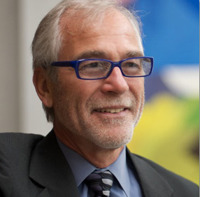 Tim Kochis: I'm not a fan
of simple, one- or two-dimensional solutions
and diagnoses.
Need more information
While this tool seems helpful, Tim Kochis, former CEO of Aspiriant LLC, says that simply looking at a portfolio doesn't give the full picture. as there are many factors that an RIA needs to know to craft the right portfolio — and it's no easy task. See: Ex-RIA chief: 'How I learned more in a month as a client than in 20 years as CEO'.
"How much does she want to spend, what income sources does she have — such as Social Security or pension? How much does she want to leave for heirs, charity?" Kochis asks. "As you can tell, I'm not a fan of simple, one- or two-dimensional solutions and diagnoses."
Analysis part of the equation
McDaniel grants that crafting any portfolio requires knowledge of a wide range of factors — including tax information, income needs, estate planning desires and risk tolerance. He says he's spent a great deal of time talking with the client and will be meeting with her again on Thursday to chat more before making any changes to her portfolio.
"Knowing how much risk a client can handle is a foundational piece of information. Knowing risk tolerance and the risk associated with a given strategy allows for a candid discussion on risk/return and expectations," McDaniel says. "Setting expectations is paramount to a productive long-term relationship."
loads of factors
Sandi Bragar, a principal and director of planning at Aspiriant, agrees.
"We need to understand what risk they need to take and kick the tires around and make sure they're capable of taking that risk," she says. "If they're not comfortable with risks, we need to dial it down. You can't have your cake and eat it too." See: How RIAs like Aspiriant and United Capital are working to put financial planning back at the center of financial planning firms.
In general, Bragar says, her firm does try to limit individual stocks as large holdings in portfolios.
"We feel that individual stocks are not that diversified and aren't going to give clients' a lot of exposure across the world," she says. "We'll want clients to have commodities, fixed income and other sources."
It's not that uncommon for prospective clients to come to Aspiriant carrying unconventional portfolios.
"When we meet with prospective clients, the portfolios tend to be all over the place," she says. "These types of portfolios do happen from time to time."
While it seems as if there should be simple solutions to these wild portfolios, Bragar says it takes a great deal of time for an RIA to come up with the right allocation.
"We spend a lot of time talking about risk and doing a better job making sure the clients understand the risk they're taking," she says.
Choosing risk
Klein says he feels his tool is a starting point to help advisors illustrate the risk that prospective clients may be carrying in their current portfolios.
He says the technology quantifies risk tolerance using quantitative math. "It's sort of like a quiz, but a mathematical quiz," he says. "We're testing when someone is willing to choose certainty and when they're willing to choose risk."
---
---
Mentioned in this article:
---
---
---
Stephen Winks
February 15, 2013 — 7:58 PM
The brokerage industry is product focused, not client focused by virtue of brokers not being accountable nor having on going responsibilities for their recommendations there is no mechanism in place to determine whether value is added or not. Clearly, becuase of their product centicity, they are not client focused, thus incapable of fiduciary duty.
I recently spoke with a top Merrill Broker, $3 million in gross, who is interested in regulatory reform. His observation was very few brokers can compete on their portfolio construction accumen.
Thus RiskAlyse is an important catalyst for innovation and fiduciary standing as very few broker portfolios look good when evaluated. This is not the broker's fault. It is the industry's reliance on very expensive packaged products which pays for unnecessary overhead, and the political inexpedenciency of middle management advancing support of fiduciary standing in violation of internal compliance protocol which maintains brokers do not render advice nor have fiduciary duties so fiduciary liability can be mitigated. The unfortunate consequence is that brokers are not supported in rendering advice of fulfilling their fiduciary duties which translates into very expensive underperformance made clear by RiskAlyse.
Brilliant free market solution that will drive massive assets from a brokerage format to an RIA foremat.
SCW
Stephen Winks
February 19, 2013 — 12:10 AM
Aaron,
Thank you for your kind comment. I encourage you to RiskAnalize further and to be more aggressive.
Nothing of consequence ever happens without passion. Redouble your efforts, you are doing important work which will materially impact the industry.
You need to align with a top account aggregiagation vendor,(it will take some research to select the right tactical partner) so that between you, you collectively could create an expert authenticated (to statute, case ;law, regulatory opinion letters, best practices) asset/liuability study which is required by statute, so it is possible for recommendations to be made in the context of all a client's holdings which would establish an understanding of whether a frecommendation actually increased overall portfolio returns, reduced risk or enhanced the tax efficiency, liquidity or cost structure of the client's holdings as a whole essential for client success..
Without an asset/liability study capability—it is literally not possible for a broker to know whether their recommendations added value or not. The asset/liability study is essential to the broker to be accountable for their recommendations and is required by statute to fulfill one's fiduciary duties in the best interest of the investing public.
It is malpractice that the brokerage industry does not have nor require such capability for every recommendation, going far beyond suitability to protect the best interest of the investing public, so the broker can fulfill their fiduciary duty.
SCW
Stephen Winks
February 19, 2013 — 7:18 PM
Elmer,
Professional standing is important. Commission and fee compensation is growing rapidly because commission brokers are trying to evolve to unconflicted fee based counsel without much help from their supporting broker/dealers.
It is no mystery that commission sales are inconsistent with fiduciary standing and have been outlawed as such in other parts of the world which actually supports the best interest of the investing public.
Brokerage interest will lose this arguement here in the US as well. Consumers will demand it and enterprising advisors will provide unconflicted advice.
Thus your supposition that commission and fee compensation are growing quickly is to discount the value of integredity, fiduciary standing and the ethical conduct of commercial enterprise ? Why am I not surprised?
SCW
Elmer Rich III
February 15, 2013 — 5:32 PM
One of the most successful pro investors we have known used to short the Morgan Stanley tech stock recommendations. Made a lot of money. "Buy low, sell high"
Few other points – it is not risk but uncertainty. Risk is when the probability is known. Selling uncertainty unknown probability, as "risk" is a chronic mistake in the business. In fact, most people are not risk averse, when the probabilities are known, but uncertainty averse. Current portfolio management theory pretends the probabilities are known, they are not.
Look, criticizing the competitors and scare tactics are standard (old fashioned, really) marketing and sales tactics — but the fact is that the state of portfolio management theory and practice is in it's infancy. Let's not be fooled by tech. Who can really do better than anyone else? Research says no one.
There is also the classic smart client question: "If your such a great investor — why do you need client money?"
Aaron Klein
February 18, 2013 — 10:56 PM
Stephen,
Just a quick note to say thank you for your comment. We're excited about supporting RIAs in their efforts to bring transparency and better focus on client needs. It's the right thing for investors.
Best regards,
Aaron
CEO at Riskalyze
aklein@riskalyze.com
Aaron Klein
February 19, 2013 — 4:25 PM
Stephen,
Thanks again and I appreciate the advice. If we can be helpful to you or your firm, don't hesitate to let me know.
We work with advisors of all stripes – RIAs, Registered Reps, hybrids, wirehouse advisors – and the only people who have been offended by WorstWirehousePortfolios.com have been the handful of old-line brokers who want to defend selling IPO stocks, derivatives and bloated-fee mutual funds to grandmothers.
Simple, straightforward analysis of the risk in a prospect's current portfolio is the #1 sales tool that our advisors are using to win new clients, and we're perfectly happy to equip advisors to shine the bright light of transparency into investing's back alleys…regardless of who that may offend.
Best,
Aaron
Stephen Winks
February 15, 2013 — 7:45 PM
Sorry Elmer commented—nothing of consequence, greatly reduces the level of discussion.
SCW
Stephen Winks
February 19, 2013 — 1:42 AM
Elmer,
Until you have something substantive to say, there is certainly no reason for anyone to take your vacuuous comments seriously.
SCW
Elmer Rich III
February 19, 2013 — 12:52 AM
Globally trashing competitors with made up portfolios and scenarios is in the "right thing for investors"!? C'mon. It's just a sales tactic and a pretty lowbrow one.
Also, it's not "risk" it's uncertainty. Confusing the two does not help investors but is another uninformed sales tactic.
BTW, a basic sales/marketing tenet is never refer to your competition. Why call attention to them?
Elmer Rich III
February 19, 2013 — 4:16 PM
Scare tactics are unprofessional and, in fact, recent data show that hybrid RIAs – combining both commission and fee business are growing fastest. Clients are voting with theri feet and like that model – more than a fee-only model.
Todd
Bet that lady wishes she would have kept her allocation in FB and AAPL!!!
Stephen Winks
Elmer, The CFP Standards Board just required all CFPs to fulfill their fiduciary duties, as it is no longer acceptable to just aspire to act in a fiduciary capacity, you must actually in fact comply. Treating trade execution as a cost center to be managed in the client's best interests is a tenant of fiduciary duty, as opposed to not treating trade execution as a b/d profit center. Your fixation on commission sales is inconsistent with the professional standing of the broker if they are rendering advice. It only makes sense if the broker is not rendering advice which of course makes them vulnerable to those who do. Can you be serious? This is not even worth discussing. SCW
Elmer Rich
"Without data, you are just promoting your personal opinion." Usually, people promote opinions that make them money. That is called self-dealing. Self-dealing is malpractice in the professions. It should be the same for social media commentators. lol
Stephen Winks
Elmer, When you are given data, you wouldn't recognize it and the demand more data. There is a word for that, care to guess? SCW
Elmer Rich III
It is unprofessional to make suppositions and I make none. What does the public data say? Moral judgements are personal opinions and subject to queries about self-interest. Without data on what "consumers demand" we are trading in personal opinions, some more. If one side of this debate is less conflicted then another let's have some evidence, shall we? ER3