Esther Stearns: We are not really recruiting advisors in the sense LPL does. We're training them to become good advisors.
Brooke's Note: If you toss a stone these days, you'll have a hard time not hitting a Web-based mass market investing venture. They're sprouting up like mushrooms. But so many of them are website-only and any cash flow is projected. The mass-market-to-mass-affluent ventures that can be deemed successes include Edelman Financial, The Mutual Fund Store and Fisher Investments. They all have large and growing advisor forces that make outbound phone calls. NestWise is doing the hard work of innovating and the expensive work of building battalions of advisors. Throw in the fact that former Schwabie Esther Stearns is calling the shots for the LPL subsidiary, and nothing in this article should seem all that surprising. See: LPL cannibalizes executive talent and launches mass-market entity.
San Francisco-based NestWise LLC — LPL's mass market venture headed by Esther Stearns — is picking up steam with 10 advisors signed on, three regional offices and a business plan that includes a monthly retainer for financial advice — all of which Stearns believes will provide advisors with better options with which to serve smaller clients. See: LPL Financial rolls up an unusual RIA to use as a cornerstone of its TAMP-like mass-market venture.
"It gives them more lower-cost options than advisors have ever had," says Stearns.
It also puts them squarely on the turf, literally and figuratively, of San Francisco-based Schwab, which is the grandaddy of mass markets and has its hands in some new ones. See: A big Schwab RIA in Florida launches a mass-market venture with Placemark and Schwab as the key pieces.
Not LPL
Although NestWise is a subsidiary of LPL Holdings and a sister company of LPL Financial, a client coming into NestWise might never even know it was connected to the largest national organization of advisors. The mass market retail effort is an independent subsidiary of the Boston-, Charlotte, N.C.- and San Diego-based LPL.
"You're joining NestWise and forming a NestWise practice, not LPL," says Stearns.
LPL will provide clearing, some research capabilities, and some model wealth portfolios for NestWise advisors, but the mass market company has its own infrastructure, offices, and 18 employees. There are a number of ways, says Stearns, that LPL may have more synergy with NestWise in the future, but right now the latter is making what is largely an independent retail effort.
"It's part of LPL's strategy to broaden the footprint of customers they can serve. We're the mass-market piece of that," says Stearns.
Part of the reason NestWise, which was officially named and launched only this past September, didn't take the LPL name was likely because as well-known as LPL is in the RIA industry, the company "didn't have a brand" in the retail market and the average consumer simply has no idea who or what LPL is, says Tim Welsh, president of Nexus Strategy LLC.
"That's probably why they didn't use LPL [in the name], because no one knows it," he says. NestWise provides a chance to start fresh.
'Like you pay for the gym'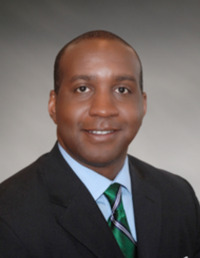 Rudy Bethea: We want to help
people who haven't yet built up
the assets.
That fresh start will include some of what Welsh calls macro-trends in the mass market space, including the use of turnkey technology and model portfolios to improve efficiency.
But, the NestWise venture also brings a new take on pricing to serving smaller clients.
That combination of elements, Stearns believes, will make NestWise profitable where others have failed trying to serve the mass market.
Stearns and chief business development officer Rudy Bethea say that advisors will focus on clients in the middle class who haven't yet been able to build up their assets, which will likely be between $5,000 and $250,000.
Advisors will work with those clients to change their financial behavior, help them to understand the issues facing them, and plan for the future. As part of that effort, NestWise will charge $250 for a financial plan and $40 per month for continuing advice — "like you pay for the gym," says Stearns. Clients who opt to use NestWise's portfolios as well, which isn't required, will also pay the standard 1% on assets under management.
Last summer, the newly formed NestWise purchased Philadelphia-based Veritat Advisors, developed by a Wharton professor and his student expressly for the purpose of serving advisors who want to build a practice based on investors with less than $250,000. A lot of what the firm bought at that time, says Stearns, was a financial planning system and infrastructure for that market. See: LPL Financial rolls up an unusual RIA to use as a cornerstone of its TAMP-like mass-market venture.
Now, NestWise is trying to build on top of that and expand the technology so that it allows advisors to interact with clients anywhere via virtual meetings, to bring in new clients through a streamlined intake process, and, generally, to allow advisors to be efficient enough that they can serve a larger-than-typical customer base anywhere in the country — eventually increasing their revenue.
"We haven't gotten yet to that profitability point," says Stearns.
The San Fran connection
Building up that technology is part of the reason NestWise found itself based in San Francisco, says Stearns, despite the fact that LPL doesn't have a headquarters there. The employees at NestWise, some of whom were acquired with Veritat, are split between finances, operations and technology. And, San Francisco offers a talent base of entrepreneurs and engineers that can build up the platform. See: Why the San Francisco Bay area is almost certainly the capitol of the RIA business.
"We benefited from a business climate that included technology innovators that have helped us find the talent we need," Stearns says of the location. Though, she notes, "we don't think of ourselves as a tech company," but rather one that uses technology to enhance relationships. See: Top 12 crucial technology happenings affecting RIAs in 2012, Part 2.
NestWise also has offices in Atlanta, Denver and Dallas, for which vice presidents of business development were recently hired from LPL, Ameriprise and MetLife to head up and recruit advisors.
Career changers and returning advisors
NestWise has brought on 10 active advisors to date. The advisors, and those in the process of being recruited, are either new to the industry, looking for a career change — former teachers or military veterans are the type of recruits NestWise is looking for — or they're RIAs wanting to get back into the business, says Bethea. While so far the recruitment efforts have been focused on traditional avenues, such as job boards. As momentum grows and the vice presidents focus their efforts, word-of-mouth may bring additional advisors to the company.
"We're going to find the best people," says Bethea.
"We are not really recruiting advisors in the sense LPL does," says Stearns. "We're training them to become good advisors, to become successful in the target market."
Once signed on, advisors have the choice to either go independent immediately, an option with the potential for a larger payout, or become direct employees of NestWise while they are trained, and paid a salary. Once the advisors are independent, whichever route they choose, they set up their own offices and pay a portion of fees to NestWise.
While NestWise won't disclose the number of assets they've onboarded to date, Bethea does say that "we're really pleased with the amount of activity." Besides the advisors' generating business, he notes, NestWise has also been building itself as a direct-to-consumer brand, holdng behavior change programs and classes.
'It's all a competition'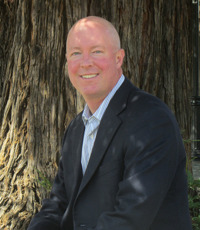 Tim Welsh: What's different about NestWise?
It's the same as Wealthfront or
Personal Capital.
The franchise effort is certainly different than NestWise's, with advisors paying a franchise fee of between $25,000 and $50,000 to the RIA giant. And, says Welsh, Schwab is more of a household name and retail brand, which may appeal to a slightly higher-income clientele — more mass affluent than mass market. It is known for actual physical locations, with people in brick-and-mortar offices.
To that end, NestWise's competition may not be Schwab or any of the traditional large RIAs, but the newer Internet-based companies using technology to create standardized ways to serve small clients.
"What's different about NestWise? It's the same as Wealthfront or Personal Capital," says Welsh. See: Why big RIAs are taking a risk on Wealthfront.
Bethea and Stearns argue that they're attempting to use technology to help advisors, not replace them. And, they're trying to provide more than just a standard portfolio by offering a value in financial advice. Certainly, NestWise has big goals, aiming to create a well-known retail brand with a "nationwide network of advisors," says Bethea.
To do that, they're going to have to compete with Wealthfront and Personal Capital and Schwab and The Mutual Fund Store and Edelman Financial and Betterment and all the other ventures attempting to crack the mass market nut. See: Looking more like Windhaven after a revamp, Wealthfront names a noted academic CIO and boosts its assets 15-fold.
"It's all a competition," says Welsh. "Everyone wants every single dollar they can get their hands on."
---
---
Mentioned in this article:
---
---
---
Greg Hobson
February 15, 2013 — 2:15 AM
Does this company know what's it doing? Nest wise has the worst website ever. At least personal capital is like progressive and is backed by reputable VC firms.
Didn't Schwab go downhill a while back? Just sayin.
NestWise probably doesn't even have one paying customer.