Michael Kress: It could have been a tragedy
It was a worst-case scenario — or at least it looked that way.
In November, Michael Kress was in China visiting his daughter who was working in a mission there when the 69-year-old investments veteran got a phone call from his partners in the money management practice at ThinkEquity LLC in San Francisco. His fellow advisors from within the boutique investment bank informed him that — boom — the company had shut down. Locks on the door — that sort of thing. ThinkEquity, which completed IPOs, follow-on offerings and M&A advisory to small-cap growth companies, had about 100 employees and articles about its final shutdown were published on Nov. 7.
The good news was that ThinkEquity's Chapter 7 filing in in a U.S. bankruptcy court in November had little to do with Kress' duchy inside of it — a practice he had built from $30 million to close to $200 million of managed assets in the course of eight years.
The other good news was that he had already begun to explore ways of gaining the services of TD Ameritrade's RIA unit even from within ThinkEquity (TD has good equity-trading technology from its Ameritrade days). Kress had also talked to folks at Sanctuary Wealth Services LLC in hopes of getting help in building the business. See: $2.5 billion roll-up-like entity in San Francisco brings aboard a chairman from its big investor.
It was these two vendors that would send the paramedics to keep the advisory practice alive and transition it to independence in as short a period as possible, Kress says.
"If it weren't for Sanctuary and TD I don't know how we would have gotten through that final part. There's so much that's new and I'm not good at any of it."
New business cards, same building
When the dust settled, a new Crosspoint Capital Management was using TD Ameritrade Institutional as its primary custodian and it was using Sanctuary performance reporting, and strategic, operational, compliance and marketing support — including a home in the building, no less than the Transamerica building, that houses both firms.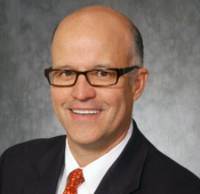 Jeff Spears: They're not being pushed
out but they're not getting that
much love.
"We had to do a one- to two-month process immediately," Kress says.
Kress; Tony Cantando, senior portfolio manager with responsibility for the firm's investment process and equity research; and Kyle Shealer, equity strategist, technical analyst and head trader, worked together at ThinkEquity before founding Crosspoint.
"It's never painless, but it could have been a tragedy," says Kress. "To move upstairs eight floors and have the same address and have new business cards. We needed all that and we needed it right."
Sanctuary is known as a "completion strategy" for the companies that use it with elements of a broker-dealer and a roll-up but that think regionally in terms of its recruiting. Crosspoint is its seventh firm. See: West Coast breakaway drops UBS in favor of Sanctuary/Fortigent outsourcing.
Not feeling the love
Aside from the Sanctuary-TD duo, Kress says he looked at staying in the brokerage realm but was dissuaded by the brokerages themselves. The told him that they weren't ideal places to serve his business model. Kress was an RIA within ThinkEquity and his money management approach was called Think Tactical.
What's different about his practice is that he primarily trades stocks (that afford little profit to brokers). Kress also manages about $40 million on behalf of RIAs as a sort of separate-account manager. He also — just before his trip to China — won a $25-million account from a large institution. To keep that business mix, he was advised to form his own business.
"[The separate-account business to RIAs] is where we're getting a lot of our new business from," he says.
Jeff Spears, CEO of Sanctuary, says that partnering with Crosspoint is a harbinger of things to come at his company. There are plenty of successful wirehouse brokers who primarily — like Kress — use an investment management business model, which is an anachronism in today's wealth management world. Ironically, stockbrokers who traffic almost exclusively in stocks are being made to feel unwelcome at wirehouses, Spears says.
"That type of business is not strategic for wirehouse firms," Spears says. "They're not being pushed out but they're not getting that much love. That's why we see another opportunity. We are talking to other teams [that fit the investment manager profile]."
Spears believes that there is a place for these advisors and that he can make them a comfortable home.
Retirement's a bad job
Kress says his practice has thrived in a money management model by managing money effectively. He uses a strategy of going to all cash when the market is looking bad and investing in 20 to 30 high-conviction stocks when the market looks good. (He says he has been invested in the latest bull market.)
"The important thing is not losing the capital," Kress says. According to him, his portfolios lost less than 2% in 2008.
As Kress begins life as an RIA, he says Crosspoint is already in as good or better position than it was upon parting ways with ThinkEquity. As part of the getting-going process as head of his own RIA, he attended the TD Ameritrade Institutional conference in San Diego Jan. 30-Feb. 1 and was impressed with what he saw.
Despite being a year shy of his 70th birthday, Kress says his eyes are firmly fixed on growth, not retirement.
"Being retired seems like a bad job to me," he says.
Still, Kress allows that of all the sessions he attended at the recent annual TD Ameritrade conference, he found the one on succession planning the most interesting. See: TD celebrates its $200 billion tipping point with an exuberant, VIP-rich conference in San Diego.
Happy trails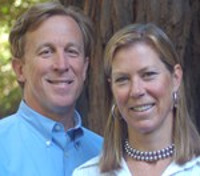 Emerald Bay's Michael Battey and Hannah
Sullivan. Sullivan sold her adventure-travel firm
to co-found Emerald.
Sanctuary has also just brought aboard a team that calls itself Emerald Bay Wealth Management, which was launched in 2011. Emerald is using Schwab Advisor Services as its asset custodian.
Emerald not an ordinary startup, in the sense that its chief is Michael Battey, who has opened, turned around and run offices for Bessemer Trust, Donaldson Lufkin & Jenrette and Atlantic Trust. Its other principal is Hannah Sullivan, who trained as an equity analyst and worked at Robertson Stephens & Co. as a lead portfolio manager.
Sullivan was also a principal at a private-equity fund, a partner of Fremont Ventures, and has taught at the Haas School of Business at the University of California, Berkeley. She recently sold her company, Tahoe Trips & Trails, an adventure-travel company specializing in high-end adventure travel, to co-found Emerald Bay.
---
---
Mentioned in this article:
---
---
---