News, Vision & Voice for the Advisory Community
Portfolio Strategy Group sells to the New York-based RIA umbrella and a website is the first order of business
February 1, 2013 — 6:32 AM UTC by Lisa Shidler
Focus Financial Partners LLC announced Thursday that it has bought The Portfolio Strategy Group Inc., a $1-billion-plus firm known to be more of a bread-and-butter traditional investment manager rather than a wealth manager. See: Focus Financial gains access to 'huge money' — $320 million in credit.
New York-based Focus acquired the White Plains, N.Y.-based firm on Dec. 31. PSG has more than 200 clients throughout the United States. Richard Yoken, who is now 62, founded it in 1990. The firm has just eight full-time employees, including managing directors Edward Scharf, Peter Yorkes, Lawrence Bartimer and Thomas Zottner.
PSG offers fixed-income securities, equities and funds of funds for clients as well as hedge funds. Client assets range from about $3 million to $20 million.
"None of us came out of wirehouses." Yoken says. "We were never brokers. We've always been on the investment side our whole careers."
Focus Financial co-founder Rudy Adolf acknowledges that PSG is more focused on its investment strategies than some Focus firms that feature more wealth management-oriented strategies. But Adolf says that PSG is a good fit among the Focus firms — referencing the aggregator's largest affiliate, Buckingham Asset Management, LLC which is known for its investment management. See: A $17-billion RIA doubles down on a social media strategy that netted it 50 Facebook employees.
"[PSG is] ultimately first and foremost managing assets for individuals," Adolf says. "They bring additional skills and capabilities to us that we didn't have before. [Yoken's] investment approaches are very strong and very unique."
Focus had a busy end of 2012, announcing a major deal (See: Why it took Rudy Adolf seven years to win an elusive $1.5-billion RIA to cap a $14-billion-asset year) as well as several subacquisition deals. See: How three small firms backed with big-time M&A muscle brought in $450 million with strategic buys.
Low-key firm
PSG isn't well known among industry leaders. It keeps a low profile and hasn't marketed outwardly to clients.
PSG didn't even have a website until Focus acquired the firm. On Thursday, the firm's website was available and described as "under construction."
Yoken says the firm decided the time was right to accelerate marketing efforts, and that that was one reason the firm began looking for a partner a year ago. He says he also wanted a succession plan and to gain more services from a larger partnership to help his firm grow.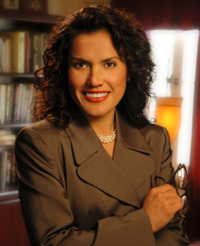 Cecile Munoz: This is a really
unique firm for them to buy.

"We've never gone out seeking clients," Yoken says. "We want to make ourselves more efficient on the operational side and want to introduce our services to the broader market. I've always decided to fly under the radar and now we don't mind being picked up over the radar," Yoken says. "We'll be marketing more and more."
Steve Levitt. co-founder and managing director of Park Sutton Advisors LLC in New York thinks PSG will likely fit into Focus' mix well. "I don't think this type of firm is entirely new for Focus," he says. "If this firm has good capabilities, it could be a win-win all the way around."
Levitt acknowledges that he knows very little about PSG, but believes that Focus is clearly executing a successful marketing strategy since it is finding these firms and making deals.
"They clearly have a very effective marketing approach," he says. "They're all over. I hear from firms all of the time that they talked with Focus. They clearly are on their game."
Cecile Munoz, president of U.S. Executive Search and Consulting, also says that this firm is an interesting transaction for Focus. "This is a really unique firm for them to buy. I'm curious to see how this acquisition is going to play into the overall strategy and offering and value proposition that Focus presents to its other member firms."
Fundamentals
Adolf says his firm's model is to share services and capabilities but that it doesn't intend to have one firm manage the portfolio of others.
"We don't have a cross-sell strategy," Adolf says. "We do want to share experiences and managed research. We're very impressed with Richard's firm and they're very sophisticated in managing portfolios and there are a lot of other things that other partners may
be interested in learning about from them."
PSG has offers both taxable and tax-free bonds, as well as equities that fall under specific criteria. "We don't have high turnover. We have one firm we have $100 million with that we've been with since the early 1990s," Yoken says.
Preventing loss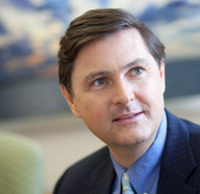 Rudy Adolf: We don't have a
cross-sell strategy.
In 2004, PSG began putting together hedge funds for larger clients and also ran funds of funds for clients too.
"That took us in a different area. Not many wealth managers are into alternatives," Yoken says. "We've been successful with that. It's another leg on the stool where we can now attract wealthier clients." See: How CONCERT is leveraging a full-service alternatives platform to boost its carriage trade clientele.
Yoken says his firm stays true to its areas of expertise. "We're not real estate professionals and we're not investing in commodities," he says.
His firm looks to set up strategies that help clients prevent massive losses. "We want to protect capital. Our business has been very successful in 2002 and in 2009 at losing much less than others," he says.
Asset managers to the core
Yoken says his firm certainly points its clients in the right direction for tax- and estate-planning work but concedes that the main focus is on managing the assets for clients.
"We're investment people with knowledge of all of the other issues. We're very familiar with trust and estate issues and we're very tax sensitive," Yoken says. "Because we don't do the accounting work ourselves, we have a great referral line with accountants, since they know we don't compete with them."
Yoken ran his own investment banking firm from 1984 to 1990 and realized that many ultrahigh-net-worth investors needed more help with their investments in terms of open architecture. His firm opened its doors in January 1991. It keeps assets under custody with Schwab Advisor Services.
Yoken also says his clients don't need financial planners. "Between us and their accountants and lawyers, it all gets taken care of," he says.
Branching out
Yoken says his firm spent about a year looking at other players before deciding to go with Focus. "We wanted to keep our independence and we wanted to keep our culture too." His firm hired Silver Lane Advisors LLC to handle the deal. See: A $5.5 billion LA-based RIA is getting purchased by First Republic Bank.
PSG will keep Schwab as its custodian. Although it has used Advent Software Inc. for 22 years, Yoken intends to pick the brains of other Focus advisory firms about the platforms they use and will shop around for new technology platforms.
In addition, his firm intends to offer more seminars and client events.
"We want to broaden our firm without changing the major element, which is high-quality service for clients."
---
Mentioned in this article:
---
---
Share your thoughts and opinions with the author or other readers.
---