Jim Lowell: The big news here is that Fidelity and Vanguard still can't seem to figure out a way to play nice in our multi-trillion dollar sandbox.
Brooke's Note: It's the opposite of a roach motel for people buying DFA and Vanguard funds at Fidelity. It's easy to check out but harder to check in. It may have an un-merry aspect to it this holiday season at Vanguard, DFA and Schwab, analysts say.
Fidelity Investments is slashing its commissions on mutual fund trades — with the notable exceptions.
The Boston-based giant sent a "Fidelity Flash" e-mail to RIAs this week informing them that starting Jan. 1, 2014 the majority of all buy and sell trades will be reduced from $40 to $30. So, a "round-trip" would go down from $80 to $60 — a 25% reduction for funds on Fidelity Institutional's FundsNetwork platform.
The fee changes also apply to the retail channel.
Yet in an eye-opening move, Fidelity is jacking up the trade fees it charges on mutual funds of rival Vanguard Group of Malvern. Pa. and a small handful of other companies. The biggest disparity will be purchase commissions, which will be $30 for most funds but 66% more, or $50 for funds from CGM Funds of Boston; Dimensional Fund Advisors of Austin, Texas; San Francisco-based Dodge & Cox Funds; and New York-based Sequoia Funds. See: Dimensional Fund Advisors still has low RIA acceptance rate and stunning growth.
But the sell-price for these five fund companies is being reduced to just $30. This means the "round-trip" for funds produced by these fund companies will cost $80 — which is only $20 more than a new "round-trip" exchange for the other funds. The previous round-trip fee was $80.
Why single out Vanguard, DFA and the three others
The commission hikes to these five companies are a reasonable leveling of the playing field, according Erica Birke, spokeswoman for Fidelity. These companies don't pay traditional shareholder fees and Fidelity is performing many services for these mutual fund companies.
"The reason we're adding this charge is to address some disparity among the funds on the FundsNetwork platform," she says . "Unlike 99% of the fund families on the platform, these firms noted are not compensating Fidelity for administrative and shareholder services that Fidelity performs on their behalf. These services include but are not limited to, processing trades, dividends, answering questions, delivering required documents, supporting client inquiries and problem resolution, web and trading infrastructures, compliance and reporting to the fund."
Birke adds that Fidelity is 100% open architecture in the sense that Fidelity FundsNetwork is the largest mutual fund platform in the industry with over 20,000 funds from more than 700 fund companies.
No pay to play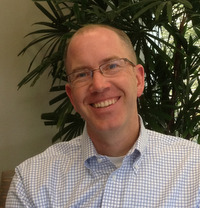 Alex Potts: At some point, you'd
like to see trading costs coming
down, not up, given the efficiency
of trading mechanisms at the custodians.

Industry leaders point out that the fund companies where Fidelity is raising the price don't charge 12(b)-1 fees, hence they don't participate in the highly lucrative fee-sharing arrangement, about 40 basis points, that are part of no-transaction-fee programs See: Schwab and T. Rowe Price finally strike a OneSource deal with help from an ex-Fido exec.
DFA and Vanguard recorded the largest net inflows of all mutual fund companies for the first three quarters ended Sept. 30 this year. DFA lured $16.7 billion, the majority of which came from RIAs.
For now, the affected fund companies are speechless about the new fees that their clients will pay. A Dodge & Cox spokesperson declined to comment and a DFA spokesperson also declined to comment. A representative at CGM directed questions to Fidelity. A representatives at Sequoia did not return messages seeking comment. See: Dimensional Fund Advisors still has low RIA acceptance rate and stunning growth.
Fund-researcher Chicago-based Morningstar, Inc., too, said it had nothing to say on this matter.
Time to shop around
"It doesn't really impact Loring Ward's value proposition. We'll keep looking to find 'win-wins' for the advisors and their clients. I'm not sure how much Fidelity is raising prices, but the good news is there are many custodians willing to accept the business at a fair price," he adds.
Can't play nice
Marty Bicknell, chief executive of Mariner Wealth Advisors, which manages $26.5 billion of assets, including $8.3 billion of RIA wealth management assets, expressed some shock at the price changes but says at first blush it appears that the changes will have a positive effect at his firm.
"That's going to have a positive impact on 99% of funds so it has to have a positive effect on my firm and that's got to have a positive effect on my clients as well." Mariner does not invest in DFA or Dodge & Cox funds and minimally in Vanguard funds.
Jim Lowell, chief investment officer of Adviser Investments and editor of Fidelity Investors agrees that it's a net positive for RIAs —pointing out that San Francisco-based Dodge & Cox is an excellent company but a smaller fund-shop — and CGM is also a smaller firm as well. He also says that DFA has a very different sales and customer service model than Fidelity.
The real issue seems to be an ongoing spat between Fidelity and Vanguard, Lowell says.
"The big news here is that Fidelity and Vanguard still can't seem to figure out a way to play nice in our multi-trillion dollar sandbox. It is our money. Now Vanguard may say it's Fidelity's fault, and vice versa. In terms of business won or lost they both likely feel like they've already figured out who their customers are and how to attract their assets to their products," Lowell says.
Vanguard spokeswoman Emily White declined to comment initially but later emailed this explanatory comment: "Vanguard does not pay for distribution—that is, we do not pay platforms or advisors to sell our mutual funds or ETFs." See: John Bogle tells the Morningstar crowd just why Vanguard Group has a 'problem' — and it starts with his dogged criticism.
Lowell says in an ideal world the two giant rivals would work together better. "Think of a borderless world where you could own a Vanguard index fund complemented by a Fidelity actively managed fund in the same asset class, capitalization range, region or sector — for less cost. That may be hard to find — but it would be the best of both worlds combined."
Funny business?
Even though it appears Fidelity is justified in its new pricing scheme, it does look a bit funny that it is charging RIAs extra to purchase funds from some of its biggest competitors, says Burt Greenwald, of B.J. Greenwald Associates in Philadelphia.
"It certainly looks as if they're trying to deflect business from their competitors, but that would be an unusual stance for Fidelity," he says. "It suggests the ability to get marketing support fees from other funds is still a viable source of revenue for them."
But Greenwald thinks that the real reason Fidelity slashed its prices is to pressure the giant leader in the RIA arena. Schwab Advisor Services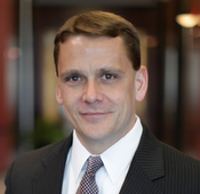 Marty Bicknell: That's going to have
a positive impact on 99% of
funds so it has to have
a positive effect on my firm
and that's got to have a
positive effect on my clients as
well.
"I suspect this is a calculated move to lower fees on nearly all trades suggest they want to send a message to Schwab. Schwab has had the lead historically in working with independent RIAs and the fact that Fidelity is cutting fees suggests they're trying to compete head-to-head with Schwab. At the same time, they don't want to cut off their own neck by making concessions with groups that aren't cooperating. I think it's as simple as that." See: Schwab to pump millions of dollars into promoting RIAs as a channel.
Big custody responds
Schwab spokesman Greg Gable says that his firm has a standard fee of $49.95 for both buys and sells on transaction fee funds. He did add that these fees are subject to possible discounts depending on how a specific client's overall relationship pricing is structured.
At "Pershing Advisor Solutions,"https://www.riabiz.com/d/143050, Paul Patella, vice president of public relations, declined to list his firm's specific transaction fees but did say: "We believe our fees are competitive and we are constantly evaluating our pricing model."
TD Ameritrade spokesman Joseph Giannone says his firm charges as little as $24 per mutual fund trade for end-clients that have $500,000 and/or who participate in the firm's electronic statement or trade confirmation delivery.
He adds in an e-mail: "We charge $31 a trade if the end-client does not meet these criteria — they have less than $500,000 and do not participate with electronic statement/trade confirmation delivery."
Giannone says his company has "no plans" to change its pricing on mutual funds but did not rule out the possibility.
Economics win
The potential for a price war among the big custodians and mutual funds is certainly interesting to watch, Potts says.
"At some point the economics must work out for all involved or advisors will stop sending business to a respective custodian. Meaning, Fidelity, Schwab, TD, Pershing all do good work and are in fiercely competitive markets. The mutual funds [shareholders] are getting a "win" because their funds' transfer agency costs are coming down because of the recordkeeping of the custodians. However, the custodians are getting a "win" by getting paid in the millions of dollars to transact trades — mainly all electronic and very efficiently. As well, the custodians will earn money on shareholder accounts in money markets. At some point, you'd like to see trading costs coming down, not up, given the efficiency of trading mechanisms at the custodians. This has generally held true," Potts says.
Potts also doesn't believe that the fund companies are getting a "free ride."
"Ultimately, by a fund shareholder using a custodian, rather than going to a fund family, the fund shareholder is paying for trading, money market," Potts says. "You can argue the shareholder is paying slightly less to a transfer agency, but actually paying more costs for the convenience of using a custodian."
Potts still isn't sure whether this change will have a dramatic impact on buying habbits of RIAs.
. "Does the change in fee make it unappealing to RIAs and their clients? Possibly," Potts says. "However, all advisors have a fiduciary obligation to find the best place for our clients to transact and provide their value to clients in the most effective and cost efficient way possible."
---
---
Mentioned in this article:
---
---
---
Stephen Winks
December 5, 2013 — 3:44 PM
David Welling correctly makes the point that advice entails a broad range of services, but of those services, trade execution cost singularly inhibits the industry's ability to support fiduciary standing essential to restoring the trust and confidence of the investing public. The industry has been unable reconcile that trade execution (to include spreads and opportunity cost) that it is the fiduciary duty of the advisor to minimize cost on behalf of the consumer in the consumer's best interest. The consumer expects a prudent expert to act on their behalf as required by statute and 800 years of common law, not to abuse a position of trust to the benefit of the brokerage firm which employs the broker.
Importantly the common sense solution of doing the right thing as required by law, ethical considerations and professional standing which regulators find so complex is only complex from the perspective of a brokerage firm which by choice is unable to manage conflicts of interest.
This issue of trade execution being treated as a profit center has crippled the industry's development the broad range of services necessary to support fiduciary standing an the professional standing of the broker. Thus fiduciary standing is controversial as brokerage regulators an brokerage firms have difficulty reconciling their regulatory imperative with the statutory duties required to support the best interest of the investing public. None of this is complex, as the facts speak for themselves.
Let DFA and Vanguard utilize the free market to effect trade execution cost as a cost center and over night, anyone who seeks professional standing, supports the consumer's best interest and purports to act in the consumer's best interest would have to use DSFA or Vanguard offerings. The rest of the industry would have to follow, and regulators (even FINRA) would suddenly by default actually support the best interests of the investing public as defined by statute. Problem solved by the free market—as it should. Regulators get it right by accident, 2,000 brokerage industry lobbyist and tens of million of campaign dollars are saved, 15% of gross industry revenues in compliance cost which defend that brokers are neither accountable or responsible for their recommendations would be deployed to actually develop the necessary resources to support expert advisory services in the consumer's best interest.
What a positive transformation because two fund companies actually decided to do the right thing in support of the professional standing of the broker in the consumer's best interest.
SCW
Tom Zimmerman
December 5, 2013 — 4:37 PM
Mr. Winks,
You seem to be missing several points. What Fidelity is making clear is that there are (at least) two pieces to this calculus: the (possibly minimal) cost of a trade, and the cost of custody. What if you view custody as a loss leader, and execution as a recoup of those losses? Instead you propose that both execution and custody should be cost centers. Should custodians operate as not-for-profits? I think not. I question whether you have much knowledge about the operations of the custodians that you seek to impale. If you do, you should know better.
Also, your custodian is not your fiduciary. That's what RIA's are paid for, right?
These two fund families that you are sainting are acting in their own best interests: they are attempting to pass along a cost that they refuse to pay to a third party. In your best of all possible worlds, where all custodians work for free, and fund companies do not charge for custodial services, all for the betterment of the consumer, is a false utopia. If custodians are not paid, then they will get out of the custody business. Were you around when all "no-load" mutual fund trades had to take place at the funds? It was not utopian, believe me. You fail to acknowledge a fundamental change in the landscape over the last 25 years: open-platform custodians are a step in the right direction for the investing public.
Or, maybe we should just eliminate all open-platform custodians, and via legislation and regulation, appoint DFA and Vanguard as the only two fund families that could possibly be chosen by any rational investor or advisor, as you imply. That would make my job as a fiduciary to my clients much easier.
THZ
http://stepwonderland.com/mybb/showthread.php?tid=
The following June 29, U.S. Pacific atmosphere Corporation (PacificEnvironment) issued initiative, identified as the U.S. consumer called Apple back again a letter from environmental teams in China, as of July 6, has over 900 buyers in your house and overseas sent a letter to Apple, expressed its worry in provide chain management.
http://www.helmig.com/tips/tips.htm
That's what takes place after they choose traditional Focus deficit hyperactivity disorder medications. They find that about 30% of children are motivated by urge for food problems and cannot even receive a night snooze. Much in fact, that they need to have to quit taking these medicines.
Tad Borek
December 5, 2013 — 4:50 PM
The non-NTF ticket fee has always factored into a decision to use a DFA or Vanguard fund vs an alternative, if there was one – effectively setting a minimum trade size to keep costs within a desired range (I use both DFA and Vanguard funds). This fee increase raises the minimum trade, slightly. This issue comes up even with relatively high net worth clients, because trade sizes can be small during rebalancing, in those odd small side accounts, etc., and we need to plan for what's going to happen in the future when gradually liquidating investments for cash needs.
Given the percentage size of the increase it does look a bit like "rent seeking from a captive audience" plus a nudge to use funds that generate more revenue. This coming on the heels of the fee increase/AUM minimum change for small RIAs, and is that trade-away fee reported here recently new too? Then again…I am 100% aware that these types of low-cost funds are more likely to be long-term investments. A fund purchase in this realm might mean no ongoing revenue, so require a higher ticket fee as a result, because there are costs involved to acting as custodian. I have no idea what those actual costs are, but other custodians doing it for less may be getting revenue in other ways.
If this is more in the nature of a nudge for competitive reasons, why not instead come out with RICs that are truly competitive to these other companies' offerings? The last thing we needed was another batch of ETFs, that world is swamped already. DFA, in particular, still has offerings that are unique in their composition and lack the structural weaknesses of ETFs. Vanguard's advantage IMO is its mutual ownership structure, which means its DNA encourages long-term cost reductions (instead of the opposite, rent-seeking, which (ahem!) is a risk with for-profit managers). Some of us believe that there are long-term advantages to passively managed mutual funds that are not tied to indices, and that do not have the potential for trading shenanigans that are present with ETFs – especially those in illiquid asset classes. Fido's trading desks should be able to find trading advantages in those same asset classes. It's not Peter Lynch style alpha, but still…
Fred Williamson
December 5, 2013 — 5:09 PM
BTW, who is "John Vogel?"
If you mean "John Bogle" you will find that any association of his with Vanguard is purely titular, if you do some research. The Founder no longer serves on the board nor holds an executive position.
Frederick Van Den Abbeel / TradePMR
December 4, 2013 — 10:49 PM
As a matter of perspective, the published public rate for mutual funds @ TradePMR is $19.95.
Stephen Winks
December 5, 2013 — 7:31 PM
Fred,
Once a founder, always a founder, regardless of once having served in an executive capacity.
You interest in research is intriguing, look forward to your deep insight in the future.
SCW
Dave Welling
December 5, 2013 — 2:45 PM
Interesting article and issue. It's difficult however to take one single element of pricing and compare custodians. Unlike advisors who are usually charging a simple, tiered AUM based fee custodians often have multiple pricing structures and ways of making money. Like any service one is getting you need to look at the all in costs to the investor as well as the all in revenue to the custodian who is performing a range of services that don't have direct fees beyond just facilitating a trade. In the case of Vanguard and DFA it's also worth noting that most advisors I know are not that active in placing trades in these funds as they may be in others so while the transaction cost may be higher on a single transaction there may be less transactions in a given time period.
Aaron
December 5, 2013 — 7:40 AM
At Trust Company of America, DFA, Vanguard and other mutual funds are exempt from any transaction costs. www.trustamerica.com
Stephen Winks
December 5, 2013 — 7:19 PM
Fred Williamson,
Typing is not my strong suite. But you got the point.
SCW
Fred Williamson
December 5, 2013 — 5:10 PM
Steve Winks,
BTW, who is "John Vogel?"
If you mean "John Bogle" you will find that any association of his with Vanguard is purely titular, if you do some research. The Founder no longer serves on the board nor holds an executive position.
Stephen Winks
December 4, 2013 — 10:13 PM
Wouldn't it be interesting if DFA and Vanguard were to be the first fund companies to negotiate a full waiver of transactions cost for a fixed dollar fee in the millions with a few custodians, so RIAs utilizing their funds would minimize transactions cost in the client's best interest as required for fiduciary standing. This would create a clear path of differentiation for advisors, usurping the brokerage channel, causing the entire industry to consciously make a choice of whether it serves the consumer's best interest. John Vogel would again be a catalyst for much needed innovation.
All fund companies would have to respond in kind, thus resolving the industry's principle conflict of interest of treating trade execution cost as a profit center counter to the consumers best interest rather than a cost center to be minimized in the client's best interest.
This aligns the best interest of the consumer and the advisor. The broker would have to justify why they were a high cost low service provider counter to the consumer's best interest. This also synchronizes regulatory policy and fiduciary standing.
SCW