Kelley Snook: We got tired of saying no.
Brooke's Note: We have seen some monster success in the 403(b) market — really unheard of growth from various RIAs. But for the most part we put it into the exception-that-proves-the-rule category. This article is starting to tilt our perception.
A Troy, Mich.-based firm managing $4.3 billion in retirement assets is the latest to boast a huge growth in 403(b) assets in the past few years. See: In red-hot 403(b) market, TIAA-CREF hires hundreds of advisors after RIAs, and Fidelity, pose new threats.
Straightline Consulting Group says that 70% of the company's new business in the last four years has come from 403(b) accounts — mostly in higher education. Right now, about half of the $4.3 billion in assets is 403(b) accounts and the other half is 401(k) plans.
The RIA manages retirement accounts and is run by Kelley F. Snook, 44. Snook's partner is Paul Housey, 43, who manages the firm's wealth management practice under the RIA Flipside Consulting. He works with clients with $1 million in assets or more. As of Nov. 30, his firm had about $78 million in assets.
The success of this retirement business came to light last week when both Snook and Housey decided to leave their broker-dealer, Troy, Mich.-based NorthStar Financial Partners and join LPL Financial. They felt that LPL could more ambidextrously support their continued plans for growth in both the retirement and wealth management businesses.
An e-mail to NorthStar seeking comment for this story has not yet been returned.
403(b) boom
Given the growth in 403(b) assets, Straightline is poised to establish a national brand. It has already grown dramatically. Straightline's advised assets as of October 2012 were about $580 million. (We have a call in to LPL's outside PR company to be sure that the $580 million, listed in the ADV as of 2012 and the $4.3 billion of assets reported now in the press release are apples to apples. There is uncertainty as of publication of this article.)
"Our current client footprint is in the Midwest but we are planning to expand that with the assistance of the LPL platform," Snook says. His firm is similar to many retirement-oriented RIAs and uses several recordkeepers. The average retirement account has $84 million but the firm works with plan sponsors with assets as low as $1 million and as high as more than $1 billion in assets.
These 403(b) plans are retirement plans used for non-profit institutions such as K-12 schools, colleges, universities and hospitals and are described as the smaller sisters to the giant 401(k) plans.
The 403(b) market has become attractive to RIAs who specialize in retirement plans thanks to regulations imposed by the Internal Revenue Service in 2010. For decades, insurance carriers ruled the 403(b) market, and many RIAs didn't think they had a chance to succeed there and didn't even try. But the new IRS rules make 403(b) plans look and feel a little more like 401(k)s and, as a result, more RIAs are plunging into the market. The rules require non-profits to be fiduciaries for the plan and also to create plan documents — something these plans were lacking in the past. See: After IRS audits hit non-profits, RIAs are positioned to wrest a fortune in 403(b) assets from annuity companies.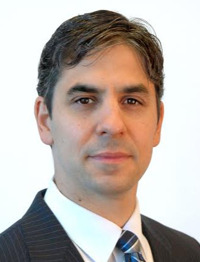 Paul Housey: It's allowed only at
LPL.
Turning tide
Even though the cumulative assets of 403(b) plans in the United States are less than a quarter of those in 401(k)s, there's still a huge opportunity for RIAs, industry leaders say. Data from Boston-based Cerulli Associates show that 403(b) assets at the end of 2012 were at $816 billion, compared with 401(k) plan assets, which stood at $3.5 trillion.
The new regulations have turned the tide in the 403(b) arena, according to Rick Meigs, founder of 401khelpcenter.com LLC, who says in the past, these non-profits weren't set up in a fiduciary mind-set and some of them had dozens of providers.
"The regulations fundamentally shifted the model away from the individual participant sale to the plan sponsor sale," Meigs says. "When that shift happened, RIAs realized it fits their model. It took awhile for it to click but in the last year, RIAs actually started getting calls from non-profits for the first time ever. I know a number of RIAs who are getting calls from non-profits and they're getting RFPs from these people. It's a huge eye-opener for RIAs."
While Meigs doesn't have stats on 403(b) balances, he feels that these accounts are likely higher than 401(k) account balances.
"There's a ton of money out there in the 403(b) market," Meigs says. "I'd suspect that the participants in 403(b) plans have larger account balances mostly because many of the professions such as teachers — they're just better savers than other professions."
Impressive rival
Meigs feels RIAs are winning these accounts from insurance companies but not from TIAA CREF — which has a stranglehold in this space.
Even though TIAA CREF is ramping up its sales force to compete against RIAs, many firms are still reluctant to call them an outright competitor since TIAA CREF works with RIAs as well. See: TIAA-CREF is creating an RIA-only pre-screened list for referrals.
"Our objective is simply to better prepare people for financial independence and TIAA CREF has been a good partner in helping us with our mission," Snook says.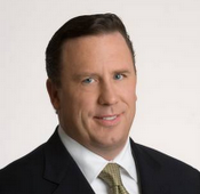 Bill Morrissey: I think this is
the model of the future.
Snook intends to hire new retirement specialists next year. Right now, his firm has a total of 11 consultants in the retirement space. The new hires will be both 401(k) specialists and 403(b) specialists.
LPL customization
The ability to provide customized solutions at LPL is also a bonus, Housey says. "We're not the biggest believers that you have to have a cookie-cutter mentality and that everyone should do the same thing. We have a very unique set-up and it's allowed only at LPL. It lets me customize my wealth-management business and also to do what's best for Kelley's retirement clients."
Housey was thinking of becoming RIA-only but the brokerage model allows him to keep commission assets on the table when he needs them. "It's been a great window for me in the circumstances where I have brokerage business but it's rare and it's not my core business."
Participant advice
Snook likes the solutions LPL has in its retirement division and believes that LPL can help his firm build out its participant advice. In the past, his firm didn't have a participation-advice solution for its retirement accounts.
"We want seasoned professionals. LPL has coast-to-coast people in this business now. We can recruit in the network. This is giving us a broad spectrum of solutions — a participant-level solution that we're really excited about," Snook says. "We're plan consultants and can help design the plan and use the recordkeeper but we couldn't provide participant advice. We got tired of saying no. Now, we can help with that through LPL." See: LPL to Wall Street types: We're in phase three.
Bill Morrissey, executive vice president of business development at LPL Financial he's impressed with this firm, which offers both retirement and wealth management expertise. "I'm not aware of any other firm that offers this breadth of business model."
Both Snook and Housey were open to choosing two separate companies to work with.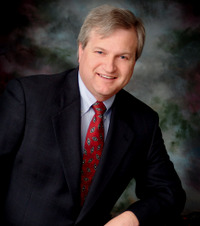 Rick Meigs: I know a number
of RIAs who are getting calls
from non-profits and they're getting RFPs
from these people. It's a huge
eye-opener for RIAs.
"Kelley and I didn't have to both wind up at LPL," Housey says. "We contemplated different custodians. If my clients were better served at a different firm that would have been OK. This was the best choice for my clients and the best choice for Kelley and the retirement clients."
Dual focus
Housey and Snook, who have worked together for about 10 years, concede that their partnership is unusual with Snook dedicated to the retirement business and Housey focused on wealth management. But the pair believes their partnership has complementary aspects.
"The fact that we have two unique business models is the only difference," Snook says. "Paul and I can make decisions jointly about the future of the firm and what we need to be spending time on."
Morrissey suspects this model — with a large chunk of retirement accounts and a blend of wealth management business — is a viable one given the number of baby boomers poised to retire in the coming years.
"What I think is unique is having such a well-developed business for retirement and private clients. I think in our industry most advisors do a combination of things. What's unique is this firm provides retirement plans and wealth planning solutions and they really work well together. I think this is the model of the future."
---
Related Moves
August 19, 2020 – 2:18 AM
---
October 5, 2018 – 7:40 PM
---
---
Mentioned in this article:
---
---
---