Charles 'Chuck' Schwab seems to be betting that Merrill Lynch won't try 'accountability' in its line-blurring ads
Brooke's Note: It's hard to know what to make of guarantees. They seem to be everywhere but how many of us ever get around to collecting on one? The time it takes to get a refund on a stale candy bar…forget it. The discomfort of bringing up a fee with your financial advisor may fit into the similar, forget-it, category. "John, do you mind deleting last quarter's fee? Not sure I liked your receptionist's tone of voice last week." Schwab isn't planning on setting aside reserves for this. You can see why. And honestly I don't think this program will last too long if the refund requests go at all like this one from the classic movie Breaking Away. Just substitute Chuck for "Ray" in this scene and you get the idea.
It sounds like the capper to those late-night TV ads: "If you're not happy, get your money back." But it's actually the latest move from Charles Schwab & Co., which is hoping its money-back guarantee to investors on in-house advisory fees will make it more competitive with wirehouses.
By leaning in on the word "accountability," this new campaign is another very visible sign of the giant San Francisco brokerage's plans to press further into RIA territory. Truly, it is accountability — being accountable for putting customer interests ahead of the advisory firm itself — that separates what stock brokers and financial advisors do. See: Schwab drops pretense: $2-million clients its staple branch diet in bid for fresh $2 trillion.
But Roger Hewins, President of Hewins Financial Advisors LLC in San Mateo, Calif., which manages over $3 billion of assets, kept mostly at Schwab, says that not all accountability is created equal. What RIAs can offer, he says, is "real accountability" via a full fiduciary standard and not just an accountability guarantee on fees.
Yet Schwab's use of the six-syllable word — "answerability" is its leading synonym in dictionaries — makes it clear where Schwab is headed in the advice world after existing in a gray advisor-broker world for so long.
"We're not pretending they're not trying to compete with RIAs anymore," Hewins says. But he adds that independent RIAs attract a different client than its custodian, Schwab Advisor Services.
Real money
The San Francisco giant's "accountability guarantee has been rolled out nationwide in slick ads in which Schwab founder Chuck Schwab talks to the camera about trust and promises — using plenty of RIA buzzwords. The guarantee, Chuck says, is that an unhappy Schwab advisory client can have their most recent quarterly fees refunded if they're not satisfied with the service. For a customer of Schwab Private Client with $1 million of advised assets and a fee of .75%, this would amount to about $1,875.
Schwab is hoping it's the campaign will woo people away from the wirehouses that liberally sprinkle their advertisements with terms like planning, advice, wealth management.
But Schwab is seemingly daring them to use a more explicit word like "accountability" that even a liberal SEC might consider crossing the line.
Indeed, Schwab expresses the aggressive move in terms of naval warfare.
"Schwab's competition in this space is the traditional Wall Street brokerage and we think it is going to be a very compelling shot across their bow," says Greg Gable, senior vice president at Schwab.
Collateral damage
The money-back promise is offered only by in-house Schwab advisory services — Thomas Partners, Windhaven and Schwab Private Client — which collectively manage $100 billion in assets under ADVs. RIAs who custody with Schwab and get referrals from the Schwab Advisor Network — Schwab's referrals from branch advisors to about 150 independent firms around the United States — are not covered by the guarantee.
By co-opting the accountability mantle, Schwab may inflict some new challenges on RIAs, says Tim Welsh, the founder of Nexus Strategy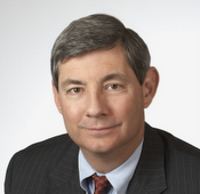 Roger Hewins: We're not pretending they're
not trying to compete with RIAs
anymore.
"As with everything Schwab does, there's collateral damage. It puts advisors who use Schwab in a tough spot," he says. That's because they won't be able to offer the same guarantee to their clients. The other problem, he says, is that some clients may see the ad and think that their advisor is covered by the guarantee, but in fact they simply custody with Schwab and are not an in-house Schwab advisor.
Or, since these kinds of marketing schemes don't always register with consumers, it may not make much of a difference anyway — something RIAs are counting on.
Promises, promises
"We have it all around us, promises," says Chuck in the ad introducing the accountability guarantee, "and I think the most principled people are the people who, frankly, can stand by their promises."
Doug Heikkinen, a co-founder of marketing agency Heikkinen Salanitro, who used to be a vice president at Schwab, argues that most people wouldn't put credence in a money-back guarantee if it wasn't Chuck saying it. The ads tap an emotional vein and raise issues of trust with its music and tone. "If it wasn't him saying it, it might not have the same weight," says Heikkinen.
It's an ad campaign designed to be an extension of Schwab's "Own Your Tomorrow" campaign that launched in June, which pivoted Schwab more toward hands-on financial advice and away from the old "Talk to Chuck" campaign. See: How Schwab's new 'owning it' advertisements position the firm to offer more advice — and how RIAs factored into the brand rethink.
No strings, except the uncomfortable discussion
But where does the guarantee fit into the grander picture of such competitive pricing moves? Analysts at Boston-based Cerulli Associates, one of the leading industry research firms, say they didn't know anything more about Schwab's guarantee than what is televised, despite the fact that reporters keep calling them to ask for analysis.
For most people, a money-back/accountability guarantee usually carries with it a raft of conditions in small-point type. That assumption means that many customers and industry analysts simply aren't overly impressed by it.
"I assume there's some fine print," says Welsh.
But, according to Gable, there is no fine print. A client can, in theory, get their fees back every quarter "for any reason at all." That means, he says, that even if the client's portfolio performance surpassed market averages, they could still have their advisory fees refunded because they weren't happy about the service or that expectations weren't clearly communicated. "There are no conditions whatsoever."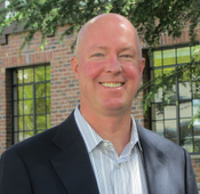 Tim Welsh: As with everything Schwab
does, there's collateral damage.
All clients have to do is notify their financial consultant they want their fees for the previous quarter returned. The money will be refunded to their account and their advisor/financial consultant will talk with them about how to fix whatever problems there were. A client could even, theoretically, ask for their fees refunded every quarter. Of course, if that happens, "it's likely that there is not a good match between what the client is looking for and the service they are in," says Gable. A consistently unhappy client would leave questions both about the client and about the advisor serving them.
Schwab does not have an amount budgeted to pay these refunded fees. They are simply hoping not that many people are dissatisfied.
Dangerous precedent?
Most companies don't broadcast what many customers report is true: that if you complain loud enough you can often have fees refunded. Fidelity declined to comment on whether or not they return fees except to say, "We stand by the quality of our offering," says spokesperson Joseph Madden. See: Fidelity will soon charge a big fee to small advisors.
We have yet to get answers back from Pershing and TD Ameritrade.
Gable believes, though, that there's a difference between refunding fees on a case-by-case basis and a preemptive policy that guarantees refunds. "The guarantee goes a step further to make it very explicit," says Gable.
Welsh and Heikkinen actually both think this move is breaks bold new ground in financial advisory advertising. "Once again Schwab is doing something first," says Heikkinen, who sees it as only a good thing. But, Welsh isn't as sure, saying it's virtually unheard of in financial services because there's no way for an advisor to control the market. A small decision from the federal government or a sudden oil shortage could drastically change a portfolio's performance and "performance is such a key component of satisfaction," says Welsh.
Pandora's box
Schwab, which has a history trying to move into the RIA space, has the budget and cash flow to make a move aimed squarely at the wirehouses. But, says Welsh, it could start to raise a lot of questions for end clients, who see this and want to know why their advisors isn't offering the same thing.
"It opens a Pandora's box," he says.
Hewins, as an advisor in the Schwab Advisor Network, which is not covered by the money-back guarantee, has every reason to be concerned about Schwab refunding its clients. It means that clients who might have been referred to him through the Schwab Advisor Network are more likely to end up staying at one of Schwab's own RIA services. But, ultimately, he allows that he isn't worried.
"I don't think this makes any difference at all," he says. "It's just normal good marketing."
Built-in conflict
Schwab is promising accountability — as well it should, Hewins says. But Schwab is still a brokerage firm where certain mutual funds pay fees to the company in exchange for being sold to clients. Even if Thomas Partners, Windhaven and Schwab Private Client are RIAs that operate under a fiduciary standard, there's a "built-in conflict-of-interest," he says, when certain products make other arms of the company more money than others. See: Schwab adds $2 billion of assets from Windhaven, with RIA help, and another $2 billion of assets from 41 new RIAs.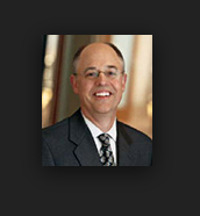 Greg Gable: Schwab's competition in this
space is the traditional Wall Street
brokerage and we think it is
going to be a very compelling
shot across their bow.
It's a business that works for Schwab and it's a business that attracts customers, but what Hewins and other RIAs can provide clients is "real accountability," he says, that adheres to the highest fiduciary standards. The client who wants what Hewins is selling — a fully discretionary, planning-based approach — will be slightly different than the clients who want one of Schwab's services, he says. Exactly how different, though, is still something the company seems to be trying to work out and carefully craft. See: Schwab drops pretense: $2-million clients its staple branch diet in bid for fresh $2 trillion.
Making waves, but not wavering
Gable agrees that there should be a difference between the clients served by Schwab's in-house advisors and by advisors in Schwab's network or that custody with Schwab. Gable says that Schwab's commitment to the advisors in its networks remains "unwavering."
The money-back guarantee, he argues, isn't aimed at competing against RIAs. It's aimed at competing against wirehouses, where most of the money in the industry is still parked. Those wirehouses, to date, haven't made similar accountability promises. See: Wirehouses will create their own independent models, Tiburon report says.
"We think it sends a signal to investors who are with traditional Wall Street firms and maybe not completely satisfied, that we're an alternative they should consider," says Gable.
---
Related Moves
---
September 10, 2019 – 10:52 PM
---
---
---
Mentioned in this article:
Team Hewins
RIA Seeking to Hire Advisors
Top Executive: Roger Hewins
---
---
---
http://www.smira-ponitke.ru/user/kopetpdzel/
Apple's keyboard dock accent for the iPad ($69) provides somebody of the easiest answers for including a tough keyboard for the gadget. It nonetheless are not able to contend having a cellular computer system or desktop laptop when it entails specialist typing and modifying capabilities, but numerous will figure out the common features of creating utilization of a full-dimensions keyboard.
Spiros Margaris
The Win-Win fee model, which was published in The Brave Step series by Margaris Advisory takes another approach to create a win-win situation between clients and brokerage firm or bank.
WIN-WIN FEE MODEL (where a big part of the fees are refunded if the performance does not meet promises or hurdles)
THE BRAVE STEP introduced a fee refund concept already on June 27, 2013.
http://www.margarisadvisory.com/review.html
Charles Schwab, the brokerage giant, introduced a new fee refund concept The Schwab Accountability GuaranteeTM on December 10, 2013.
Win-Win-Modell revolutioniert Gebührenmodell der Banken
June 27, 2013
http://insideparadeplatz.ch/2013/06/27/win-win-modell-revolutioniert-gebuehrenpolitik-der-banken/
The Win-Win Fee Model revolutionizes the banking fee business model
December 17, 2013
http://www.huffingtonpost.co.uk/margaris-advisory/winwin-fee-model-revoluti_b_4457298.html
http://www.helmig.com/vista/vdesktop.htm
Happiness is one issue that a lot of of us might want to reach. It will certainly make existence superior and selling price honoring. Apart from getting an optimistic outlook in existence, it will help you build superior associations with men and women too. But, then not all people have attained contentment and that's why we do not come to feel pleasure inside of our existence however.