Jylanne Dunne: What's most surprising about the study is how concerned the husbands are that the wives aren't prepared.
Lisa's Note: When my husband and I had our first financial advisor, one thing that always irritated me: He always called my husband's cell phone. I was never called or included in any e-mail. It may seem a small thing but it was annoying. This year, for many reasons, we switched to a new advisory firm that uses a tag-team approach. They typically e-mail both of us — even though I'm the only one who e-mails back. At the beginning of each meeting, the male advisor and my husband spend 10 minutes kibitzing about the Chicago Blackhawks, which my husband covers as a reporter. Then, the female advisor and I spend much of the rest of the meeting chatting about, you guessed it — retirement accounts, college accounts and the like. So not only am I helpful but I bring a different orientation to the process. So when I saw this new study from Fidelity that looks at women through the prism of their relationships with men, I was eager to learn more. See: Forget their reputation; rich women are more fearless investors than supposed.
Women can be reached by financial advisors, according to new research from Fidelity Investments.
But they may need the involvement of the man in their life and their financial advisor to make it happen, according to the Boston-based company's reading of its findings gleaned from a May survey of 808 couples online with yearly incomes of at least $75,000 and investable assets of $100,000.
The findings in Fidelity's "Couples Retirement Study" that laid the groundwork for this takeaway included ones showing that just 42% of couples who work with a financial advisor interact "jointly" with their advisor and that men are 58% more likely to be the primary contact with the advisor.
In other words, in the 58% of the cases where women are part of a couple, they never even get to bat. See: The top 10 financial mistakes women make.
Investing with the enemy
It's not that women don't want to step up the plate — only 15% say they don't have an interest in interacting with their financial advisor. See: Why you won't know your female clients are unhappy until they're out the door.
The disparity between the number of women who would like to be involved with family investments and the ones that actually are can be accounted for — by men. Only 43% of men were confident in their partners' ability to handle finances. And the Fidelity study shows they have cause for concern: Only 45% of women were confident of their ability to assume the finances.
"What's most surprising about the study is how concerned the husbands are that the wives aren't prepared," says Jylanne Dunne, senior vice president of practice management and consulting at Fidelity. "The advisors have a role in changing this paradigm and they can change it by working with the couples together. We had a number of ideas and tactics to create and enhance their relationships with clients. Advisors can leverage their relationships with men to recruit them to create better relationships with their female clients." See: She's the boss: Keeping assets means keeping the power of the family matriarch fully in focus.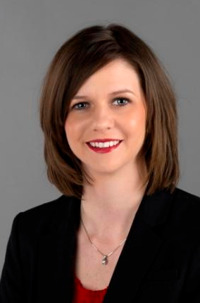 Laurie Belew: It's like going to
the dentist for her. So, we
meet them offsite for breakfast.
Men in driver's seat
Men can help facilitate — or hinder — their partners' relationships with advisors by encouraging — or discouraging — the connection, the study shows. See: Advisor Spotlight: Diane Pearson is building Legend Financial with sensitivity to women.
This can come down to simple matters like being more flexible about meeting locations and times.
Simple in concept but not always in practice.
"Some of the younger women are very busy and dealing with soccer practices and all of these things. Advisors can work with women to schedule the meeting so she can attend in some way. They're multitaskers," says Laura Kogen, vice president of practice management at Fidelity. See: Fidelity lures a 'game-changing' West Coast practice-management star.
Risky end run
But there's an inherent danger in reaching out to the wife directly, says Jeff Spears, chief executive of Sanctuary Wealth Services LLC. Some advisors will be worried about offending the male clients, who prefer to take the lead on all financial conversations.
Sanctuary, a rollup-like platform, advises nearly $2.5 billion.
Subtle voice
But Jane Williams, founder of Sand Hill Global Advisors based in Palo Alto, Calif., which manages $1.2 billion in assets, says male clients are generally pretty game — even eager — to bring their wives into the process.
"We've been surprised and heartened by the number of calls we've gotten over the years from men saying, 'I need to get my wife in. She's not interested in coming in and we need to get her engaged."
Still, Williams allows that getting the wife to the meeting is only half the battle.
"Even with the best of intents, the husband often dominates the meeting. Sometimes, we direct questions toward the wife. We'll ask the birth dates of the children and the wife knows that cold and she's the expert in that area. These are subtle things we do to give her a voice."
Copycat tool?
To ameliorate the awkwardness endemic to such sit-downs, Fidelity has, along with its research, introduced the Financial Compatibility Quiz, a online quiz that husband and wife clients can take. It amounts to a series of questions that can help couples find their individual—and combined—financial personality. The goal is to get both spouses talking about their finances in a candid way.
The idea is new to RIA custodians but may have its genesis in the RIA world — most obviously with the Honest Conversations system developed, promoted — and even self-administered — by United Capital Financial Advisers Joe Duran. See: Joe Duran tries out novel financial planning strategy on himself and his wife.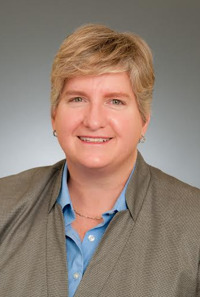 Laura Kogen: She really appreciated that
we made the extra effort to
make sure she was part of
the conversation.
"I would be surprised if they said that theirs wasn't inspired by what we've done," he says. "We've had thousands of people who have seen ours. They're trying to take the concepts we've developed and making their own version of it. They didn't tell me about it ahead of time — they probably knew how I'd react if they did."
Conversation starter
Duran was a little taken aback when he saw Fidelity's tool. He notes that the company didn't give him a heads up that they were crafting such a similar quiz. See: How RIAs like Aspiriant and United Capital are working to put financial planning back at the center of financial planning firms. United Capital keeps much of its $9.4 billion of advised assets with Fidelity.
Kogen insists that there are subtle but important differences.
"We're good friends of Joe and United Capital is certainly a big and very important Fidelity client. But we tried to focus on something different here. It's a little less 'psychology' than Joe's tool and more about working together as a team on the financial future of the couple." See: In what may be a first, an RIA brings on a psychologist as a financial planner.
Fidelity's Dunne agrees that Duran's tool digs deeper and says that her firm's quiz is meant to simply start the conversation. "United Capital's gets into more financial planning concepts then we do. It's a similar thought about getting two people in the room and understand how they're thinking about finances."
Like iPad 3
In a more conciliatory tone, Duran adds: "Quite frankly, it's flattering, but of course, it's frustrating too. We've invested millions in intellectual capital. But they're basically bringing out iPad 1 and we're coming out with iPad 3. The reality is the tools aren't as important as the usage of the tools.
Duran feels his company's size, staff training and pure advice focus position it to maintain its leadership position in delivering advice to couples.
"It's what we built 14 to 24 months ago. The reality is they're a lot bigger than me and we're a lot more nimble than them. We're completely focused on helping our clients with one thing — advice."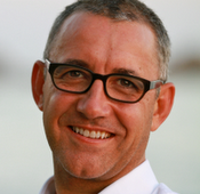 Joe Duran: Quite frankly, it's flattering,
but of course, it's frustrating too.

Don't be a stranger
When advisors are sitting down to offer advice, that's the moment when they need to start ensuring the women's voice is being heard, says Laurie A. Belew, a senior financial advisor with FJY Financial LLC, which previously had been named Fox Joss & Yankee LLC. The firm re-branded this year. The Reston, Va.-based firm manages about $400 million in assets.
In one instance, her firm met with a male client in the office and simultaneously teleconferenced-in the wife, a stay-at-home mom with three children, while her children were napping. See: One Santa Fe woman's female-centric approach to advice is attracting clients to her iconoclastic RIA.
"She really appreciated that we made the extra effort to make sure she was part of the conversation," Belew says.
Her firm even has a solution when a client has no desire to come into the office for a sit-down.
"In one case, the wife isn't interested in coming to the office. It's like going to the dentist for her. So, we meet them offsite for breakfast. It's more relationship building. It's 10% business and 90% building the relationship with her so she knows us and trusts us and we aren't strangers to her. It's all about going the extra mile with clients and developing relationships and whatever fits for the clients. We want to think outside the box and adjust our process."
---
---
---
http://hermandadhoradrim.com/foro/member.php?actio
Within conclusion, we shall try to answer the twin questions of whether you must position out the iPad 2 ended a further pill, and also whether current iPad people must exchange their apparatus. With regard to other drug created identified here by the second, the chief contender appears to be to be the Motorola Xoom. In the event you deposit the iPad two up hostile to your Xoom, inside our frame of mind the Xoom comes made recognized vaguely on top. The spectacle is crisper and brighter, and the Motorola is better specified all all-around. Within the other furnish, the iPad is less important and lighter, that's an benefit, even as performance is not rather as skilled. Of way, one other major difference is definitely the interface. The Xoom is an Android product, and Android has increasing facts of fans. The compliance and flexibility with the Android OS is beyond doubt greater than with the intention of in the Apple iOS, but to this time quite a few public, primarily persons already utilized to Apple diplomacy, rather the smoothness with the Apple interface.
Bill Winterberg
December 26, 2013 — 6:56 PM
I had to Google "Financial Compatibility Quiz" to find the link: https://communications.fidelity.com/couplesquiz/
And is Duran alluding to similarities with the Money Mind tool, or the decision checklist for couples? It's not clear, and after looking at both, I really don't see similarities to Fidelity's Compatibility Quiz.
Nevertheless, checklists and questionnaires are a starting point. Much more certainly remains in order to earn the trust of clients.
http://dutcham.com/contact.htm
A person just desires to sign a document to get the delivery in the superbly planned electronic phone at his residence. Its a digital device with stupefying exterior seems and multiple traits such as camera, wi fi, Bluetooth, USB amongst others. Its super amoled capacitive touchscreen has magnetic charm and it truly is battery lasts enough to satisfy customers.