10 most-read RIABiz stories of 2013 and why you couldn't resist them
This year's potpourri includes young Horatio Algers, aged Cassandras, irate investors and a professor with the 401(k) industry in his sights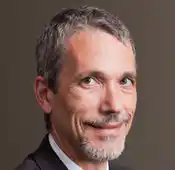 Yale professor Ian Ayres was this year's wild card, causing near panic among RIAs with his ominous mass mailing to 401(k) plan providers warning them to cut back on fees — or else.
---
---
Mentioned in this article:
YCharts
Data and ratings for RIAs
Top Executive: Sean Brown
---
---
---
Robert Boslego
December 20, 2013 — 3:11 AM
wondering what, if anything, happened after the Ayers' letters became public here…any lawsuits? or was he within the law to do that?
http://geomovies.org/user/kopetpdstv/
Even though there are plenty of mobile phones from the market today, one can definitely say that the Apple iphone is probably the ultimate mobile cellphone that you can get today. It is the case that has been reasserted strongly following the launch of the apple iphone 4. It was unveiled by Apple a few months ago after increasing competition in this segment and with this one launch; they seem to have blown away all the competition. The apple iphone 4 manages to do this spectacularly by combining all the good things about a mobile cellphone inside a brilliant package that's good looking as well.
http://thescripter.com/_search.htm
Folks never have to be rich and well-known ahead of they may ever appear fantastic. You'll discover superstar attire readily available for virtually any woman who dreams to resemble a celebrity. Females are vain by character plus they will do anything to ensure that they'd seem fantastic ahead of many others. Even though some ladies are not that vain, there'll always be a time whether they have got to put on exclusive dresses particularly whenever they plan to show up at formal gatherings. Folks must understand how to match for that occasion. Proms, marriage ceremony ceremonies, cocktail get-togethers, and formal occasions ?many of this stuff wanted ladies to look their very best.