Matt Enyedi: Anytime we do something at LPL, it's under the lens of how can we do this for RIAs. Five years ago, if we'd rolled this out, it would have been only for LPL corporate firms.
Brooke's Note: As usual, Lisa has done a tireless job finding sources to balance a story. This article is about LPL coming even harder after the RIA market. The move is difficult because they are saying they will service pure RIAs. What's difficult is that LPL is, along with Pershing and maybe Fidelity, distinguishing itself with a platform so well suited to switch hitters. Now LPL needs to say: It's all good … but not that purity per se is so good that LPL relinquishes a niche.
After defining its own hybrid RIA niche — and perhaps pigeonholing itself in the bargain — LPL Financial is steering some of its flock in a new direction: Namely the green, green RIA custodial pastures of Schwab Advisor Services, TD Ameritrade Institutional and Fidelity Institutional Wealth Services.
The San Diego- and Boston-based independent broker-dealer has over the last couple of months launched RIA Compliance ADVantage program and held its first RIA ADVocate Symposium — in both cases styling ADV in all capital letters to highlight the key difference between an IBD rep and an RIA. The compliance program's purpose is to help advisors create their own RIAs. The conference convened about 75 hybrid principals in San Diego.
The introduction of these two elements should indeed be read as an embrace of more of the RIA market, according to Matt Enyedi, senior vice president of RIA Solutions at LPL.
"The ADV is what the RIA stands for. We recognize that they're different than what the traditional advisor had been at LPL. We want to dedicate our services to them and we want to build a community of like-minded advisors," he says.
Walk the line
But some industry leaders aren't yet sold on the idea that LPL can reinvent its brand and services to connect with pure RIAs in a big way.
"LPL is trying to straddle the line," says Brian Hamburger, founder of MarketCounsel LLC. "They've developed an overwhelming value proposition to the traditional LPL advisor who is looking to go further independent. I think they're building a comfortable home for those advisors who are considering becoming independent but don't have the luxury of going fee-only."
Indeed, LPL launched its RIA custody unit in 2008 as a way to recruit hybrids and also to accommodate existing reps who wanted to manage more assets under their own ADV. See: At the $50 billion mark, Derek Bruton discusses how LPL's hybrid unit became 'wildly successful' and why Fortigent helps put the $100-billion target closer still.
But now, the company is changing its message so that pure RIAs will feel welcome, albeit pioneering, in choosing LPL as a landing spot.
Sweeter beverage
What's changed, he says, is the offering has simply matured across the company.
LPL has $55 billion from about 250 RIAs in its hybrid program. About half those assets are under the ADV of the individual advisors and the rest is transaction-based. Of that group, the average RIA has more than $250 million in assets. Just 10% of the RIAs are pure RIAs — meaning they have no commission business whatsoever. But Enyedi sees that number growing.
RIA gets center stage
The pure RIA model is clearly gaining acceptance at all levels of the company, based on comments made by LPL's chief executive, Mark Casady, during the third-quarter results call in October with Wall Street analysts. He answered a hypothetical question as to what would happen if LPL handled only fee-only firms.
"What would happen is your actual yield-per-client goes up because that's a little more expensive to have them in the advisory platform and presumably there's lots of people who don't need advisory platform services to get there," he said. "So our economic model would tell us that conversion to a total advisory model would work just fine. It would be profitable in terms of what the outcome would come for the company but there will also be enormous changeover cost and enormous changes in the industry."
Casady also said he doesn't favor this "extreme" case because he wants clients to have choices.
ADVantage RIAs
Even though LPL executives don't envision an RIA-only world, they're slowly changing the firm's focus. For instance, Enyedi says that when the firm rolled out an e-signature program, executives spent additional time making sure this was conducive to RIAs.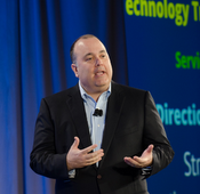 Mark Casady: Conversion to a total
advisory model would work just fine.

"Anytime we do something at LPL, it's under the lens of how can we do this for RIAs. Five years ago, if we'd rolled this out, it would have been only for LPL corporate firms. Now, we all said, RIAs don't just fill out account forms, they have their own ADV, so this would be a worthless tool for them. So, we've set up custom advisory agreements and account forms for RIAs."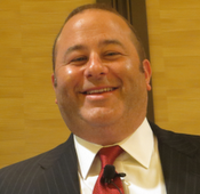 Brian Hamburger: I think their focus
is on that hybrid advisor and
I think that's where they're going
to be winning deals.
Hamburger doesn't foresee LPL ever dropping its emphasis on hybrid advisors as part of its niche and brand. "I think their focus is on that hybrid advisor and I think that's where they're going to be winning deals. I think they're preparing for a time in the future where they may have a value proposition for the fee-only advisor. But, it's the hybrid advisor they've set their sights on." See: LPL to Wall Street types: We're in phase three.
Catching up with the custodians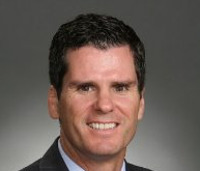 Al McIntee: They're trying to catch
up with custodians and it will
be hard.
It will be hard for the giant IBD firm to truly compete with RIA custodians because its platform, built for broker-dealers, is not conducive to pure RIAs, says Al McIntee, a former LPL business developer who recently founded Independent Advisor Consulting LLC, a recruiting firm in San Diego.
"When they first built [the RIA platform], it wasn't about competing with custodians, but it was really to accommodate advisors. When they launched it, it wasn't to take business away from other custodians. It was always built on a broker-dealer chassis.
McIntee maintains there's a big difference between the RIA offering that LPL currently has and what other custodians have in place.
"They just added a block trading platform and that's staple stuff for custodians. They're trying to catch up with custodians, and it will be hard," he says. "For an advisor with a few hundred million in assets, they'll go with one of the main custodians. But if you have 30% commission business and you manage $90 million, and you want a really good broker-dealer to support that part of the business, it would make sense to go to LPL."
Invited to dance?
The scale of the big custodians is more conducive to firms' paying less for custodial and technology fees, according to McIntee.
"LPL was built on a discount broker chassis and the custodians take advantage of that. LPL charges for its technology and they mark everything up. But when you're at a custodian, you don't pay for the technology because it's all integrated. When you think about going independent or changing broker dealers, LPL gets invited to the dance. But no one thinks of them as a custodian. When you're a pure RIA, I think branding is important, and the other custodians have strong consumer branding." See: How Schwab's new 'owning it' advertisements position the firm to offer more advice — and how RIAs factored into the brand rethink.
But Enyedi argues that his firm's fees aren't that much different than the custodians'. While most custodians don't charge fees to keep assets under custody, firms like Fidelity Institutional Wealth Services have started imposing fees on smaller advisors. See: Fidelity's annual $10,000 custody fee will attach to a wider swath of small RIAs.
"If an advisor comes to us and has $5 million in advisory assets, it's not a good fit and we might assess a small advisory fee. We don't have a standard custody fee. But there are no custody fees for our large RIAs," Enyedi says.
Other RIA custodians ain't so pure
But he cautions that the industry shouldn't forget that other RIA custodians also have huge numbers of RIAs with commission assets (indeed, Schwab has given a number as high as 40% and Fidelity typically has more). The difference is in those cases, Enyedi says, is that the advisors park their commission assets at a separate vendor.
"At Schwab, no one knows how many of their firms are broker-dealer licensed. To me, it's a strength of our platform that we allow advisors to do both with us," he says. "From my perspective, we're a custodian through and through that offers a service no one else offers — a broker-dealer solution for those advisors as well."
Enyedi feels his business is more transparent than others in the industry because the firm is upfront about the commission assets its RIAs advise.
Keeping up with the Jameses
Bolstering the RIA services is simply a natural extension for LPL, says Danny Sarch, president of Leitner Sarch Consultants Ltd. in White Plains, N.Y.
"I think the whole point is to expand the offering. I see it as a natural extension for a firm that has an independent offering. They've been criticized because they have a lot of small producers and part-timers. If you want to appeal to the high-end advisor, you have to be a custodian. Raymond James Financial Inc. has already done it. It's a natural extension," he says. See: After 'disturbing' RIA losses at Raymond James, Bill Van Law is going on offense — starting with hires of veteran LPL and Fidelity execs.
Sarch feels that more IBDs have no choice but to enhance their RIA custodian services. "They're in a competitive marketplace and they're competing with the same people all of the time. It's a rare advisor who only talks with one firm when making a move. It's less about the product. You need to appeal to advisors who are considering RIA or commission. The market is being driven by the people."
They mean business
Abby Salameh, chief marketing officer for Private Advisor Group, believes the firm is making a concerted effort to grab RIAs.
"There's definitely an effort for them to grow it,:" she says. "I think LPL sees the shifts that have occurred and wants to make sure they're well-positioned for that shift — not only for outside advisors but internally for their own independent-broker dealer reps to take that leap of faith to go truly independent and make sure they can keep those assets."
Private Advisor Group is one of the largest LPL hybrid advisory firms and advises more than $14 billion in assets. It operates as an office of supervisory jurisdiction and is also an RIA. See: How LPL's biggest branch office added $3.5 billion this year by beating LPL itself with a key service.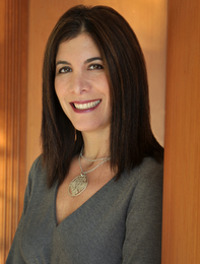 Abby Salameh: There's definitely an effort
for them to grow it.
"They are continuing to build out their support and the RIA platform," she says. "The compliance solution will be appealing to the advisor looking to go independent. They definitely continue to provide support and build out solutions for RIAs."
Hot issue
In the October earnings conference call, Dan Arnold, LPL's chief financial officer, also talked about the shift toward advisory assets.
"Relative to advisory versus brokerage, I think we're fundamentally seeing a shift in the industry — and more specifically inside LPL — where advisors are using a higher proportion of advisory solutions to meet their clients' needs and, in fact, in this year if you look at new assets gathered over 50% of assets — new assets gathered or allocated to advisory solutions versus brokerage solutions," he said.
"So that shows an ongoing trend towards advisors using more advisory oriented solutions just because we've given them robust tools and flexibility and capability to meet the needs of the full spectrum of their clients. And at the end of the day we see more demand from the client level for that type of solution."
Building on the platform
Enyedi says the industry will continue to see his firm focus more on RIAs.
"When you look at our marketing which is focused to help advisors create their RIAs, and our investment philosophies and succession and acquisitions and how we're trying to help RIAs win new practices and sell practices. If you look at everything we do — even technology — it is all set up for RIAs with trading and rebalancing."
---
---
Mentioned in this article:
---
---
---