The 2013 MarketCounsel Summit is heavy on future shock
A Cassandra-like Steve Lockshin lead the gloomsters, Team Tech protested that the future is bright and Frank & Dodd laid an egg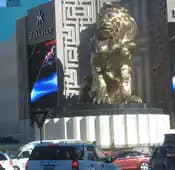 The MarketCounsel Summit convened many kings of the jungle.
---
---
Mentioned in this article:
---
---
---
Stwphen Winks
December 16, 2013 — 9:27 PM
Brooke,
As advisors we are closer to the issues than legislators for which much of the fiduciary issue is an abstract consideration. This explains why industry lobbyist are so effective, there is no interest in understanding the all important "devil in the details."
Barney Frank observed that though lobbyist have significant power, that power is nothing when the electorate is fully engaged. The fiduciary argument is won overwhelmingly when we take the facts directly to the electorate: (1) why are retail investors afforded lesser consumer protections by brokers than other investors?, (2) why do brokers have no ongoing responsibilities for their recommendations as required of advisors by law?, (3) why are brokers not accountable for their recommendations as required?., (4) why is cost not an important consideration for brokers in making recommendations as required?, (5) why is professional standing not possible for brokers?
The unpleasant truth not being addressed is that brokers can not respond positively to any substantive questions concerning the best interest of the investing public—this should be the focus of fiduciary advocacy. Regulators with the exception of the DOL have been compromised, legislators only understand truth to power and the electorate is the only ultimate truth through which definitive power is gained, not lobbyist.
Next August the DOL will rule on Fiduciary Standing of Brokers and it will not be materially different from ERISA. We have ten months to adjudicate public opinion in the free market. The trust in brokerage industry is at a very low level. The SIFMA head, former Senator Judd Gregg has stepped down after just a few months because of the terrible PR beating the brokerage industry will take when it is forced to take a position after the DOL ruling which is clearly counter to the best interest of the investing public. An untenable political position. As a leading media figure in the RIA space, you need to be a catalyst for orchestrating fiduciary advocacy in the general consumer media/press (outside of the trade press which is beholden to industry interests) which shapes public opinion. This is all about restoring the trust of the investing public which is the ultimate populist position for the general media (60Minutes, WSJ, Bloomberg, etc.) consuming public.
Public opinion and transparency is the free market mechanism that overcomes conflicted industry interest that thwart the best interest of the investing public. There has never been a case in a free market since Adam Smith introduced the "invisible hand" in 1776, that the best interest of the investing public has not prevailed. We have to be sure the investing public understands that by design the broker can not act in their client's best interest and that industry regulators (FINRA/SIFMA) sanction a compliance protocol that assures that brokers neither render advice nor provide ongoing accountability for recommendations—an untenable political position counter to the best interest of the investing public and the professional standing of the broker.
SCW
http://medicl-center.ru/user/kopetpdvmk/
With the stop from your day what issues most for builders will be the range of models these are capable to deploy their application on. Apple has managed to this point to help keep a reasonably continuous marketplace share a lot more than the past two lots of yrs, about 16% globally and 25% in Usa, but Android smartphones will quickly be created for a lot less than $100. As speedily as that normally takes position, the quantity of Android smartphones will skyrocket and Apple would really begin shedding current market position share, because of the simple fact they would not be capable to sustain with with only their high quality iphone design.
http://www.ocean-techsupply.com/page3.php
They'll even be essential. When hunting with respect to such a product or service, persons features are what ladies seem with regard to in all probability the most. You'll find different types of celeb attire relating to this variety of products. The main cleavage traces are V-neck, high-neck also to square-neck. It is very unusual in course of look for a kind of item that has a spherical neck. The v-cleavage traces are imagined in course of come to be far more stylish tan the relief. If this really is available inside the way of straps in addition to masturbator sleeves, lots of these types of dresses are bustier. There celeb attire are however men and women which have been sleeveless, lengthy sleeved moreover to small sleeved.