Stuart DePina: It's not as streamlined when you're using two systems.
Brooke's Note: It was one of those anomalies — that Tamarac was muscling in with the big boys of portfolio accounting by using somebody else's software — Schwab's. Now it's changing to what seemed inevitable, its own software in the vital slot. Observers note that this could be a first step in Tamarac/Envestnet doing some even bigger muscle-flexing going forward.
In a move that was perhaps inevitable, Envestnet is — in a big way — cutting Schwab PortfolioCenter out of the software ecosystem that it sells to RIAs and using its own.
The Chicago-based outsourcer has sold Envestnet | Tamarac Advisor View, with its own software in place of Schwab, to 39 registered investment advisor firms. See: Envestnet unbundles portfolio management software for RIAs and it won't be a sideshow.
Traditionally, Tamarac provided RIAs — besides Schwab PortfolioCenter — its own portfolio management and reporting built on top of Schwab's data aggregation. Tamarac also provides rebalancing software and Microsoft CRM. Now, Envestnet has pulled the innards out of its Vantage program and put them inside Tamarac, instead of PortfolioCenter in a growing number of instances. See: Never mind Tamarac, Envestnet is getting RIAs on board with its own stand-alone software.
Envestnet, which traditionally served as a clearing house for separate account managers being sold to broker reps, bought Tamarac in the spring of 2012 to break into the high-net-worth and ultrahigh-net-worth markets and the bigger, more sophisticated wealth managers who serve them. But with RIA technology and a rich inventory of financial products, one observer believes that Envestnet is now opening the door to bolder moves. See: Big deal: Envestnet will acquire Tamarac for $54 million
Rip the band-aid
"That looks a lot like a custodian to me," says Tim Welsh, president of Nexus Strategy of Larkspur, Calif. "One day they're going to rip the band-aid off and say: we're a custodian. They're saying: we bought Tamarac for a reason. Now I see Envestnet and all their mutual fund strategies. They control the home screen. Why else would you pay $54 million if you already have [Vantage] for RIAs?"
Indeed, last month Envestnet tipped its hand about how it is employing a grander strategy with the Tamarac purchase than it first appeared as it showed a cavalcade of wins of big, prestigious RIA firms. See: Envestnet struts upmarket stuff by signing a $1.5-billion, a $3.3-billion, a $2.3-billion and a $4-billion RIA to big technology deals.
Stuart DePina, who heads the Tamarac unit from Seattle, says his company is absolutely not pulling away from Schwab and has no designs to do so.
"To move away from Schwab, we'd have to become a custodian. That's nothing we want to do or aspire to," says DePina. His point is that the connections Tamarac has with its different custodians — Schwab, TD, Fidelity and Pershing — are an important part of what it offers to advisors.
The majority of Tamarac clients still continue to use Tamarac's software with Schwab innards. DePina insists he is in fact indifferent about whether advisors choose the Schwab version or the Envestnet version — even though Envestnet owns Tamarac. "We don't really have a preference," he says.
No change at all
Fifteen months ago, the first advisors used the beta version of Tamarac's new Envestnet-at-core system. Earlier this year, DePina says, the company began rolling it out to the rest of their advisors. While there are some old clients that have switched, mostly Tamarac is offering it as an option to new clients.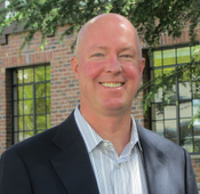 Tim Welsh: That looks a lot
like a custodian to me.
Although 39 firms opting out of the Schwab's system is a large portion of Tamarac's over-600 firms, most of the advisors are still choosing the old PortfolioCenter system. See: Schwab PortfolioCenter may be poised to shed its utilitarian image.
About 70% of Tamarac's clients still use the PortfolioCenter-backed option, including the majority of potential clients in Tamarac's pipeline. And, many of the firms that opted for the Envestnet-backed version were not actually on Portfolio Center when they came to Tamarac, so they never left what they didn't have. See: Schwab bluntly reviews PortfolioCenter to coax thin-skinned software vendors to its Zagat-like forum.
On the surface, nothing changes for Tamarac's advisors. The big move all happened behind the scenes, meaning what RIAs see is the same whether they have PortfolioCenter or Envestnet as the operating engine.
In fact, Mark Choate, head of Malaga Cove Capital in Palos Verdes Estates, Calif., didn't even notice that there had been a shift behind what he saw. "I really wasn't aware of the change," he says.
"Everything looks the same basically," agrees Dave Walker, director of operations for YellowWood Financial Advisors, a $100 million small RIA in Bethesda, Md.
If nothing is different, then why would an advisor agree to make the shift?
Faster, better and more tapped in?
Choate says that he has noticed the system works faster and has more accurate cost basis information on old positions. It makes it slightly easier for Tamarac to import data feeds and reconcile, Walker adds. YellowWood has also been with Tamarac since it had six employees, says Walker, and frequently beta tests new products for the company. Both Choate and Walker say they haven't noticed any price changes moving from their old PortfolioCenter-backed Tamarac platform to the new Envestnet-backed platform.
While Tamarac does have to pay Schwab for using PortfolioCenter and doesn't have to pay Envestnet, DePina says that change isn't saving Tamarac money. The difference in cost is supposed to be passed on in prices to the consumer. That would mean that a client choosing the PortfolioCenter option would pay a few thousand more per year than those with Envestnet.
A more complete puzzle
Even though DePina says the move isn't about saving the company money, analysts think otherwise, since not having to pay Envestnet for the same thing they were paying Schwab for just makes sense. And, even if the costs are passed on to advisors, a lower price for the same thing would attract more clients.
"To me, its dollars and cents," says Joel Bruckenstein, found of Technology Tools for Today. "It's a simple math problem."
But, DePina says the real reason they pushed the change was because it makes offering Envestnet products easier and more integrated for advisors. When Envestnet acquired Tamarac, there were about 65 firms who were clients of both companies. Many more firms have expressed interest in those products. Although Tamarac could and did offer third-party products with the PortfolioCenter version, it was slightly more manual and less automatic.
This way, they have more control.
"It's not as streamlined when you're using two systems," says DePina.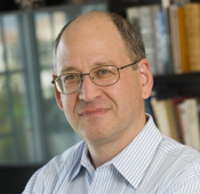 Joel Bruckenstein: To me, its dollars
and cents.
For the advisors who use a number of Envestnet products the more integrated version makes particular sense. And, both Tamarac and Envestnet have said in the past that they intend to have the two firms fully integrated within the next year.
Having Envestnet products integrated may be good for the client, but it isn't bad for Tamarac or Envestnet either. Having the products automated takes less time and manpower from Tamarac staff, saving them money. The Envestnet-backed version of Advisor View also brings in the daily data feeds from custodians slightly faster and smoother, says DePina. This makes it easier to do reconciliation every day and enables advisors to get their data "earlier and it scales more quickly," he says.
All that means that while Tamarac may say it doesn't care which system advisors pick, it's definitively easier for them if the advisors opt for the Envestnet system.
"We certainly do have an incentive," says DePina.
Gaining control
Jim Starcev, an Overland Park, Kansas-based consultant who himself used PortfolioCenter as the engine of the product sold by his software firm, eTelligent, (before selling it to Schwab), agrees that it's a "smart move" for Tamarac and Envestnet.
But not so much because it saves them money.
"What they gain by this is control," says Starcev. Tamarac and Envestnet, he explains, can do what they want now and don't have to worry about any changes or updates Schwab might make. And, if Envestnet does eventually try to take assets from Schwab, then they won't have to worry about losing their license for PortfolioCenter.
"Are they trying to cut Schwab out? That is harder. The short answer is 'yes.' If they want to be a custodian, Schwab holds the lion's share of assets, anybody that is wanting to gain will take from Schwab," says Starcev. But, he says, everyone always targets Schwab and Envestnet is not a big threat for the custodian. See: Part I: Is the era of the monolithic RIA custodian coming to an end?.
Bruckenstein argues that the move isn't about Envestnet attempting to push out Schwab. Yes, there has long been talk about Envestnet becoming a custodian and if they did want to compete with Schwab then they wouldn't want to be on PortfolioCenter, but he says, "I think they're separate issues."
The one thing Bruckenstein does agree with Welsh about is that Envestnet intended to make this move since purchasing Tamarac. They had the software all along; it was only a matter of time. "Obviously, at some point this was going to happen," Bruckenstein says.
'Custodian agnostic'
While the pull away from Schwab has left a lot of people hypothesizing, DePina says neither Tamarac nor Envestnet is attempting to replace the custodian — a move already made by SEI Advisor Network for its TAMP assets and AssetMark (formerly Genworth) for its TAMP assets. See: Genworth's TAMP is bought up by two private-equity firms for $412 million.
"The value of what we're doing is that we're custodian agnostic," says DePina. And, almost three-quarters of Tamarac's business comes from TD, Fidelity, Pershing and Schwab. "We'd be shooting ourselves in the head," he says.
In fact, not getting into custody was so important to DePina and to Tamarac's clients that when Envestnet bought the tech firm, they had that discussion. A number of Tamarac advisors also had concerns about the possibility of Schwab acquiring Tamarac at the time. DePina says he was assured that becoming a custodian was not Envestnet's strategy.
"I haven't seen anything really change," says Walker of Tamarac since the Envestnet acquisition. "They still seem to be independent of Envestnet. They don't really seem to be pushing Envestnet on anybody."
---
---
Mentioned in this article:
---
---
---
Dave Feigberg
December 17, 2013 — 4:26 PM
Why do you print this. The comments in the article are pure speculation and highlight how little the "Industry Experts" know about the industry. Tim, is Advent going to be a custodian because they purchased Black Diamond for $70 million and already had APX? Well done.
Stephen Winks
December 10, 2013 — 10:39 PM
The idiosyncratic nature of advisory services technology simply establishes that technological complexity is self imposed by each delivery platform in the absence of simplifying standards for advisory services.
Each firm has its own take on technology, which by design falls short of what is required by statute for expert standing but is sufficient for broker/dealers not held to the fiduciary standard or lay technologist who do not understand how to make expert high level expert advice scalable.
If the question is how to make expert advice safe, scalable, easy to execute and manage as a high margin business at the advisor level where the advisor has control over their value proposition, cost structure, margins and professional standing—it would look nothing like advice products so pervasive today.
Advice is not a product which is sold but an expert prudent process that is managed. This requires extraordinary skill, not encouraged by a brokerage format.
SCW
Peter Giza
December 12, 2013 — 2:52 PM
Tim,
Congrats on saying out loud what we've all been saying under our breaths for the past 18 months – somebody had to do it ;-)
Cheers
Pete
Peter Giza | VP Bus Dev | www.WealthSite.com
PS. What Steve said too…
http://fsienergy.com/Fue.html
You will find some brides taking to limited wedding day gowns as their peak and physique are adaptable to that unique kind of dressing. Persons persons with petite physique would generally favor short wedding day robes to whitened standard mode of dressing all over wedding day. Putting on quick marriage ceremony robes give impressive determine in regards to the subject mainly because it has a tendency to elevate their physique likewise as their peak.
Vern Sumnicht
February 16, 2014 — 8:35 AM
Great job Envestnet … iSectors appreciates your innovations. These are the kind of strategic moves that have helped us, cost effectively, serve the needs of HNW clients and grow our AUM. I see Tamarac with Envestnet as a cost effective way (i.e) without a huge upfront cost, for small and mid-size RIAs to competitively meet the needs of institutional clients.
http://w-tennis.com/index.php?subaction=userinfo&u
Message from your Taiwan electronics field exhibits, as Apple and Samsung in mobile phones and tablet Laptop merchandise convergence, opposition, in the prior proceedings, Apple has arrived at a component of the cooperation with TSMC, in lieu of Samsung. Nonetheless, owing method issues, Samsung, Apple A5 processor on behalf with the small business identification are going to be preserved.