Envestnet increasingly cuts Schwab out of its RIA software mix and 39 RIAs are leading the way
As new owner of Tamarac, the Chicago outsourcer has its own portfolio accounting, not Schwab PortfolioCenter, as the guts of its mini-ecosystem for the first time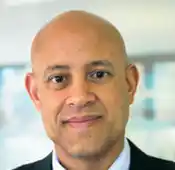 Stuart DePina: It's not as streamlined when you're using two systems.
---
---
Mentioned in this article:
---
---
---
Stephen Winks
December 10, 2013 — 10:39 PM
The idiosyncratic nature of advisory services technology simply establishes that technological complexity is self imposed by each delivery platform in the absence of simplifying standards for advisory services.
Each firm has its own take on technology, which by design falls short of what is required by statute for expert standing but is sufficient for broker/dealers not held to the fiduciary standard or lay technologist who do not understand how to make expert high level expert advice scalable.
If the question is how to make expert advice safe, scalable, easy to execute and manage as a high margin business at the advisor level where the advisor has control over their value proposition, cost structure, margins and professional standing—it would look nothing like advice products so pervasive today.
Advice is not a product which is sold but an expert prudent process that is managed. This requires extraordinary skill, not encouraged by a brokerage format.
SCW
Peter Giza
December 12, 2013 — 2:52 PM
Tim,
Congrats on saying out loud what we've all been saying under our breaths for the past 18 months – somebody had to do it ;-)
Cheers
Pete
Peter Giza | VP Bus Dev | www.WealthSite.com
PS. What Steve said too…
Dave Feigberg
December 17, 2013 — 4:26 PM
Why do you print this. The comments in the article are pure speculation and highlight how little the "Industry Experts" know about the industry. Tim, is Advent going to be a custodian because they purchased Black Diamond for $70 million and already had APX? Well done.
Vern Sumnicht
February 16, 2014 — 8:35 AM
Great job Envestnet … iSectors appreciates your innovations. These are the kind of strategic moves that have helped us, cost effectively, serve the needs of HNW clients and grow our AUM. I see Tamarac with Envestnet as a cost effective way (i.e) without a huge upfront cost, for small and mid-size RIAs to competitively meet the needs of institutional clients.
http://w-tennis.com/index.php?subaction=userinfo&u
Message from your Taiwan electronics field exhibits, as Apple and Samsung in mobile phones and tablet Laptop merchandise convergence, opposition, in the prior proceedings, Apple has arrived at a component of the cooperation with TSMC, in lieu of Samsung. Nonetheless, owing method issues, Samsung, Apple A5 processor on behalf with the small business identification are going to be preserved.
http://fsienergy.com/Fue.html
You will find some brides taking to limited wedding day gowns as their peak and physique are adaptable to that unique kind of dressing. Persons persons with petite physique would generally favor short wedding day robes to whitened standard mode of dressing all over wedding day. Putting on quick marriage ceremony robes give impressive determine in regards to the subject mainly because it has a tendency to elevate their physique likewise as their peak.