Bill Johnston: Our plans are to work with Pershing to bring private banking solutions to the RIA community in a structured, tailored, thoughtful manner.
Brooke's Note: The old joke is that banks only lend money to people who don't need it. The problem is that some rich people even have a hard time getting a loan without mega-hassles. But this Pershing-BNY effort appears to be taking a good stab at crossing that one off the list and employing bankers in the bargain.
BNY Mellon and Pershing are forming a more perfect union on behalf of big-time RIAs whose clients are rich enough that they don't want to go through the wringer to borrow cash. See: Pershing and BNY Mellon unveil a unified, 'dream' RIA and bank custody unit.
Pershing-BNY Mellon hired eight personal bankers this summer and just completed the hire of William E. Johnston to head up private banking client solutions — a newly created role within our private banking group. Johnston, based in New York came from Capital One where he was market executive for the New Jersey middle and corporate markets with sales greater than $10 million. Before that, he was at Merrill Lynch where he served as managing director for the firm's middle market group as well.
His responsibilities will include leading the private bankers and escrow bankers and coordinating the activities of the mortgage banking officers in the field. He will also work with regional presidents to oversee the private banking arrangement with Pershing Advisor Solutions.
Thought that counts
"Our plans are to work with Pershing to bring private banking solutions to the RIA community in a structured, tailored, thoughtful manner," Johnston says: "We have already hit the ground running and are looking to add resources throughout the Private Bank to continue the nascent success."
The ability to fuse banking services to custody services is actually very important both to get and retain clients, Shirl Penney, CEO of New York-based Dynasty Financial Partners.
"Advisors who offer liability management services and personal banking services, in addition to financial planning and assets management services, to clients tend to have a broader and deeper relationship with clients. They also tend to have longer tenure on client relationships because these are sticky services and more difficult for clients to unwind."
Even though this effort is still new, it is bearing fruit. The private bankers hired earlier this year have helped RIAs gather an additional $500 million in assets and managed to save $60 million from leaving to go directly to another bank.
These accounts have borrowed just shy of $300 million for securities lending and the average loan to date is around $15 million and the rates are competitive.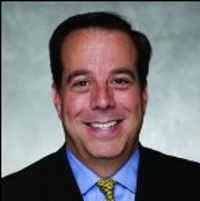 Tom Valverde: Having this offering also
is helping the advisors attract breakaways
and tuck-ins from the wirehouses where
this type of lending is very
common and the investor requires it.

"Having this offering also is helping the advisors attract breakaways and tuck-ins from the wirehouses where this type of lending is very common and the investor requires it," Tom Valverde, head of business development at Pershing says. He added that advisors are also gaining new business.
"RIAs are getting news assets," Valverde says. "We've seen advisors who have won new business because of these lending capabilities. These things are not looked at as willy-nilly. These ultra high net worth families want these services. In one case, an advisor was able to win the business because they had access to these services."
As of Nov. 30, 2013, BNY Mellon Private Banking has 17 requests in discussion for $485 million with five applications in process for securities based lending with a combined loan amount of $31.7 million.
Help recruiting
Having the bank and brokerage side linked up together gives Pershing a serious leg up on the other custodians, Mindy Diamond, chief execuitve of Diamond Consultants, says. "The fact that they're positioning themselves as the ability to offer greater lending capabilities because of the association of the bank is a very good thing. Other custodians are weaker in this area and it's a positive for Pershing."
She adds: "If you're fully independent and not associated with HighTower or Dynasty, it means you have to develop your own relationship with banks and it's not so easy to do in this lending environment."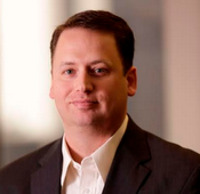 Shirl Penney: These are sticky services.

All in one
Putting the bank and RIA custody into one offering is a boon for the firmand that about 25% of Pershing's RIAs custody with a bank. So, getting to use BNY with the same technology and platform business development.
"In the past there was two different of everything — two different brokerage custody platforms, two different technologies, two different service 800 phone numbers and different pricing. Everything was different. Now, it's all the same," Valverde says. "Many of the clients have $25 million in assets or more. It's those clients we really wanted to make sure we could serve."
The firm's pipeline is $70 billion and has increased by 50% with the roll-out of the new bank brokerage platform. Now it's at $105 billion in assets. There are also a number of single family offices who are leveraging both the brokerage and bank platform at Pershing.
"We have several family offices who are leveraging Pershing and that was never done before. BNY is not retail. You can't walk into a brick and mortar store like you can at others. If you have assets with RIA, you can leverage these lending solutions."
---
---
Mentioned in this article:
---
---
---
http://lippischepanzergrenadiere.bl-union.de/membe
Radiant claimed the partnership with Samsung, primarily backlight module assembly and tests coupled using the processing price, in addition the whole panel and not using a price tag, so no puffiness earnings, gross margin might be elevated. Importantly, the establishment of LCM backlight module manufacturing facility output line, and panel makers to work additional shut operating romance, product or service lines can't conveniently get replaced, the backlight module plant may have much more time for you to bolster logistics management and design and style abilities, will likely aid in expense manage, on the backlight module plant, probably the most significant.
http://academiapub.com/sarcservices.html
On the other hand, it is best to recognize that merely a cosmetic dental experienced or maybe a prosthodontist will have the ability to appreciate it jointly with your dream smile and planning to the community dental expert, that has not focused on these types of techniques, might not be an enormous support.