Larry Deatherage: We could find 500 other participants who would counteract what was said on 'Frontline.'
Brooke's Note: The general thinking is that 401(k) business is plagued by the bane of too many participants paying too few fees to justify decent personal attention. This advisory firm — a little preachy at times but bear with it — has had success by refusing to buy that thinking.
In 2010, when LPL Financial bought National Retirement Partners Corp., a network of independent retirement plan advisors, Larry Deatherage and his colleagues at Retirement Benefits Group had their choice of suitors. RBG, then a recently formed team of advisors from Southern California, boasted a wide range of expertise, big-name clients and, not least of all, $6.5 billion of assets. See: Amping up recruiting efforts, giant LPL firm grew its revenue by 300% in 2011.
The unit would have been a good catch for any wirehouse, regional firm or big-time consultancy. Instead, Deatherage, fellow principal Sean Ciemiewicz and the rest of the gang decided to stay on under LPL, which planned to use the NRP acquisition to jumpstart a new division, LPL Financial Retirement Partners.
Three years later, Deatherage and Ciemiewicz report no regrets. Under LPL, the business has added 12 affiliate offices in eight states. It has increased assets to $10 billion, and its advisor count has risen from 18 to 50. In our Q&A, the pair tell us about how LPL has given their business a boost and make the case that their firm doesn't compete with other LPL advisors. See: Why a $1-billion Fidelity RIA is placing LPL at the heart of its 401(k) business.
They also explain why they're still worked up about that infamous "Frontline" special. See: The PBS 'Frontline' 401(k) documentary names suspects but leaves out major culprits of the theft of the American retirement.
All retirement, all the time
Steve Garmhausen: Tell us how and why RBG was formed.
Larry Deatherage: There were four firms in Southern California that all belonged to National Retirement Partners; we were really some of its founding members. There's no reason that we as experts in the field should have been competing against each other, so it made all the sense in the world for the four of us to come together and start RBG. Since doing that back in 2009, we've grown to about 50 people in six states; we manage over 350 plans and advise total assets just north of $10 billion.
SG: What's your niche?
LD: Our niche is 100% retirement. We started as retirement plan and retirement advisors to individuals and we've never deviated from that. We weren't a wealth management shop trying to get into the 401(k) business. We started with 401(k) plans and then developing any kind of individual practice out of that for individuals who were retiring or wanted to retire. See: Why brokers from Nationwide, LPL, Merrill Lynch and others are giving RIAs a cut of their 401(k) action.
SG: Does that focus give you an advantage over other advisors?
Participant passion
SG: So who do you consider your competition?
LD: We compete with national and regional firms out there. You look at somebody like a CAPTRUST, Marsh, the bigger consultants—they do mainly the investment consulting work. See: CAPTRUST wakes up the 401(k) industry by buying $1-billion advisor/recordkeeper that adds the 'magic' to its arsenal.
SG: And how do you compete with them?
LD: We think that few if any of the major competitors we go up against take it to the extent that we do with the participants.
Sean Ciemiewicz: We call our program Passion for the Participant. We believe the retirement plan is a great opportunity for the employees of the company, but if the participants aren't actively engaged, then it's kind of a benefit that's just off to the side that the company supports.
Aside from sitting in the boardroom and talking about the investments and the due diligence and making sure that everything's set up the right way from a fiduciary perspective, we love to roll up our sleeves and sit down with individuals in the plan to help them to answer questions about how they're planning for their future — instead of just sending out a flyer every once in a while. We try to engage them through written communication but also through one-on-one consultation.
LD: Right now we're rolling it out with a 1,200-person plan. What we've done in the past with one-on-ones and financial planning has been great for those people who show up. But if they don't show up, how do we still get in front of these people to let them know where they stand for retirement, what they need to do to get to retirement, and then how do they go about it? So we're implementing, for lack of better words, a gap analysis to all the participants.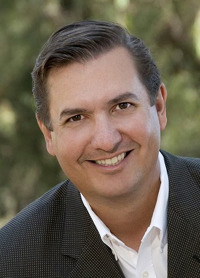 Sean Ciemiewicz: I think it's a
little disingenuous of the media and
the government, saying that 401k fees
are the worst things that have
ever happened to people.
We will send that out electronically or through snail mail to everybody that's part of the plan or even eligible for the plan. There's a simple reply card, whether they phone it in or send it in, to make the changes immediately and get them either signed up or adding more to the plan. We think going into this year that's going to make us even more competitive in the participant arena. See: Why 408(b)(2) is a flop for the 401(k) business and how RIAs can turn it around.
SG: Why would plan sponsors care about an initiative like that?
LD: There's more of a fiduciary obligation to educate and communicate with your participants. Even though it's not written in ERISA, we're finding that most plan sponsors, when they're looking at an advisory firm to come in and help them, the first thing they are looking at is, do we have the right investments, do we have the right fee structure, are we documenting all this properly. But then [it's] how do we make sure this benefits the participants. And we're showing clients that if we can get participants out on time, it actually saves the corporation money—rather than keeping somebody past 65 when all of a sudden health care [costs] are higher. Getting people out early and on time actually saves the corporation money.
And by implementing these strategies, were doing everything we can to [ensure] that a participant won't come back and say, 'Gee, you didn't help me,' or 'I didn't know.' That's where the competitive advantage really helps us.
Leverage, LPL style
SG: How has LPL helped you to expand?
LD: When NRP sold, all of us at Retirement Benefits Group were approached by just about every firm—including all the major wirehouses, all the regional firms, our major competitors—to see if we would join their practices. So we did extensive due diligence before we committed to LPL. What's come out of LPL is amazing. Bill Chetney is the president and founder of National Retirement Partners, and he stayed on over at LPL to run and build the retirement practice over there. And what we've seen in the last few years is that LPL has made a commitment to the retirement plan business that really isn't being matched by anybody else in the industry. See: Why a $1-billion Fidelity RIA is placing LPL at the heart of its 401(k) business.
When you look at the dollars and resources that they've put forth, starting with the purchase of NRP, they truly want to be leaders in this marketplace. They've recruited over 300 specifically retirement plan specialists in the last two and a half years. It kind of goes to show you what they're doing. What's really helped us is the size and the leverage it gives us. We can walk in against any of the major wirehouses or even the largest consultants with a parent backer that has all the resources, all the insurances, all the tools, all the expertise that you can imagine.
LPL has also created what's called Worksite Financial Solutions, which we can leverage with our clients. It starts from the day a participant starts in the plan where we help them enroll, help them roll money from a previous employer into the plan … We now have full advice that we can offer to participants—and it's not just 401(k) education, it's full financial education like 529s, marriage, mortgages. See: LPL to Wall Street types: We're in phase three.
Smooth ride
And then we have a completely separate and non-biased distribution arm that LPL has set up. It's a call center, where participants get sold nothing and they go through every option that that participant has with their 401(k), whether it's keep it in the plan, roll it to another provider, roll it to their current advisor, open up an IRA, whatever is deemed to be the best for that participant. LPL has created this, and it's integrated with the record-keeping platforms, so for somebody else to duplicate this effort is millions and millions of dollars.
In addition to that, when you look at what they're doing on the investment side, they have, I think, 15 CFAs that we can work with, and that's unprecedented in the independent world. So we're pretty happy with what they're doing.
SG: You offer securities through LPL, but investment advice through RBG. Why?
LD: There are legacy brokerage 401(k)'s that are still under a commission basis, so it allows us to take that business over and eventually move it to an advisory arrangement with a flat fee. Let's say some broker out there is charging 25 basis points on a plan. It allows us to immediately take that plan without upsetting it initially. Plan participants and the fiduciaries and committees are running that plan a certain way and we don't want to be the bull in the china shop coming in and saying "You've got to do it our way." But over time it allows us to be on that plan, work into a 3(21) fiduciary and then move it to advisory.
Only competing a little bit
SG: Describe your typical client in terms of size.
SC: We have advisors that really want to help get startup companies on track. We have one advisor who is very BIOCOM-focused (BIOCOM is an association of biotechnology and biological science companies; RBG is a preferred provider). We have others that are focused on manufacturing, and we have some that just want to deal with the plans that are under $10 million. We have another niche of advisors who work with the very large plans. We have a partner who is an expert in non-qualified deferred compensation. That diversity allows us to handle different types of companies, from small to large and from manufacturing to retail to engineering firms.
SG: Your marquee clients include In-N-Out, Qualcomm, The Palms Resort & Casino and Petco. What cards do you slap on the table to win such clients?
LD: Most of those are referrals from other clients. It's walking in and being an expert in retirement plans, not just being an expert in investments or not just being an expert on the fiduciary side or not just saying 'We do participant services but you need somebody else to run the investments.' I think when you look at the overall consultant relationship that we provide, we're strong in each and every area. Those clients that we're picking up are looking at the whole package they get for the price.
SG: Does your firm compete with LPL affiliated advisors?
LD: No, what's been beautiful about LPL is that they're doing matchmaking. So all these advisors who have one, two three or four plans and that can't keep up with the fiduciary aspects of retirement plans are teaming up with us. I'll give you an example: There's a group in Houston that was in on a $250-million plan with 4,000 participants and didn't feel like they could fully handle it themselves. So they brought us in; we've made the finals and we're just waiting on an answer right now. So LPL's done the right thing in my opinion in terms of mitigating liability going forward.
Bad rap
SG: You have a beef with the media's portrayal of the 401(k) industry. Explain.
SC: 401(k)s are really coming under the gun. If you look at last year and this year with some of the media attention around 401(k)s you'd think they're the worst things in the world, you'd think that everybody's paying 2% fees, and it's just not the case We and our major competitors are all very good at what we do; none of our clients are paying 2% fee, and they never have. See: Legal analysis: Why the Yale 401(k) letters, limits aside, should raise an alarm to plan sponsors.
I think it's a little disingenuous of the media and the government, saying that these are the worst things that have ever happened to people. And I think it's up to us as professionals in the business and lobbyists for the business to show how many millions of participants are in these plans, the trillions of dollars that are in these plans. That would never have happened if it wasn't for the 401(k).
SG: So that "Frontline" special, for example, was a shot right at your industry then.
LD: Absolutely, they have two doctors on there who say, "Boy, we loved it when the market was going up, and then, gee, it went down." It flabbergasted me that here you have two very well-educated individuals speaking like that. We could find 500 other participants who would counteract what was said on "Frontline." See: Why the industry needs to accept some blame for 'flaws' in PBS Frontline's 'Retirement Gamble'.
$100 million and up
SG: What is your biggest opportunity in expanding the firm?
LD: There's a couple of regional firms that all they want to do is recruit brokers—that's their 100% plan for growth. We want to be very strategic with the brokers that we bring on. We're not looking to overlap locations; we're looking for people that are experts in specific areas. So from a growth standpoint of new advisors, absolutely going forward that's in our sights. See: Head-to-head: How one advisor went up against a giant of the retirement plan world and won.
But I also believe that there's a huge opportunity in the $50-million-and-up space, specifically in the $100-million-and-up. Many of these plans have never had an advisor—they've gone direct to the Fidelitys, T. Rowes and Vanguards of the world. We're getting more referrals into those size plans with those specific providers than we ever have. I think they need that independent look at what they're doing. They need us to come in and dissect all the fees, show them exactly what they have. And so I think that mid-to-large market is a great playground for a group like RBG and our advisors. See: How two deals struck last week show midsize RIAs reigniting the M&A and breakaway movements.
---
Related Moves
August 19, 2020 – 2:18 AM
---
October 5, 2018 – 7:40 PM
---
---
Mentioned in this article:
---
---
---