Stuart DePina: They wanted to find a reach into the RIA channel and they placed their bet on Tamarac to make that happen.
Brooke's Note: The founders of Envestnet hit a home run when it came to dominating the market of helping IBD reps bring SMAs to clients — almost a turnkey way of converting these commission-based brokers into more RIA-like fee-based advisors. But Jud Bergman and Bill Crager, the chief executive and president of the Chicago-based outsourcer, have constantly signaled their intention to pull the opposite trick — bringing the best of the plug-and-play IBD world to RIAs. That one sure looked much harder. Most RIAs had struck out into the purest model of independence precisely because they wanted to avoid anything smacking of off-the-shelf products or one-size-fits-all technology. A series of big-time wins in the RIA world suggest that Envestnet may have turned a very important corner.
This year, Envestnet Inc. has signed on four $1 billion-plus RIAs that are using the tech company not for its rebalancing but for its portfolio reporting and management that are backed by new capital and resources from Envestnet.
The Colony Group, RegentAtlantic, Henssler Financial and Laird Norton Wealth Management have all left Schwab's PortfolioCenter, Advent Axys or their own legacy hand-built systems to sign on with the Chicago company's Envestnet | Tamarac division.
This is a mission-accomplished moment for Envestnet, which acquired Tamarac precisely so it could make inroads with the elite firms in the RIA business — but knew that they needed help. See: As it closes its $54-million purchase of Tamarac, Envestnet details plans to deploy $7 million worth of retention incentives.
Aid and a bet
"With their strength in the broker-dealer segment of the market, they wanted to find a reach into the RIA channel and they placed their bet on Tamarac to make that happen," says Stuart DePina, president of Tamarac. Tamarac has gone from $250 billion when Envestnet acquired it in February 2012 to $350 billion now, with most of those assets coming onto their performance reporting platform. See: Can the new Envestnet-Tamarac Godzilla take on the Advent-Black Diamond King Kong?
Envestnet benefited big time from Tamarac but the inverse is likely true as well, according to Jim Starcev, a technology consultant to RIAs and founder of eTelligent, a portfolio accounting software company that he sold to Schwab.
"These four wins aren't breakaways. RIAs going from one performance reporting vendor to another … it's a major decision. to win one or two is big. To do four, well, you have to take notice," he says. "You get into firms of $1 billion or more and they want to be sure that the vendor is going to be around. With Envestnet coming in, it's not as likely they're going to go away."
Starcev adds that the success of Tamarac also speaks to the power of integration, considering that Tamarac originally entered the market by introducing a cheap rebalancing software to compete with iRebal. Once established with that foundation, it weaved the rebalancing in with Schwab PortfolioCenter and Microsoft CRM — a combination that is apparently working.
"With integration, you don't have to be great. You just have to be very good with all three [applications]."
Envestnet's success with RIAs is part of deliberate effort, says its president, Bill Crager.
"Envestnet has been consistently investing in the RIA space over the last few years. We've dramatically expanded the capabilities of the platform and offer the RIA market a unique set of options."
Four $1 billion firms in a row
When RegentAtlantic, the $2.3 billion RIA that also happens to be one of the founders of iRebal, was looking for a portfolio reporting alternative to PortfolioCenter, it ended up turning to Tamarac — despite the fact that the two were at one point competitors.
"We signed on for everything except rebalancing," says Andy Kapyrin, director of research at RegentAtlantic, meaning the firm now gets its portfolio reporting, performance accounting, CRM and client-facing portals from Tamarac.
When Henssler, with $1.5 billion in AUA, and The Colony Group, with $3.3 billion in AUM, wanted something to replace Advent Software , they both ended up at Tamarac — and the top execs at those firms are now proselytizing on behalf of the vendor.
"Tamarac is the best I've seen," says Bill Lako, managing director of Henssler.
It's a move Michael Nathanson, chief executive and president of The Colony Group, sees as not only a key to growth but something that will make The Colony Group more attractive to potential merger partners. Nathanson has already done big deals. See: A look inside Focus Financial's big deal with The Colony Group.
"I think it's a selling point for us," says Nathanson.
The same is true for Laird Norton, a $4 billion trust company and RIA based in Seattle, which transitioned to Tamarac, also of Seattle, earlier this year in an attempt to improve efficiency and set up the firm to grow.
Nearly all of the firms cited the speed and ease with which data reconciliation occurs and reports are generated as key reasons they picked Tamarac over Black Diamond or other options — something that Envestnet has certainly assisted with.
That many industry names in one year may be an anomaly, particularly for Envestnet, but DePina swears that bringing on firms of this size is increasingly common.
"It's not abnormal for us," he says.
An uptick
Tamarac now has 662 firms, which manage $350 billion, across all its technologies — rebalancing, portfolio reporting, CRM — but one of the largest areas of growth the company has seen is among larger firms, particularly those wanting to use its fleshed-out portfolio reporting. The number of those assets that are on the performance reporting platform has increased from $92 billion at the beginning of the year to $150 billion.
While the average size of Tamarac's client firms is around $300 million, 84 have more than $1 billion and 165 have more than $500 million, says Matt Stroh, vice president of marketing. Before the Envestnet acquisition, there were just 40 firms with over $1 billion in assets.
"We've seen an uptick in firms of that size," says DePina.
Tamarac has also brought on 100 new clients since the beginning of the year and expect 20-25 more by the end of December. (In an average year, they'll bring on 70-75 firms, says DePina.)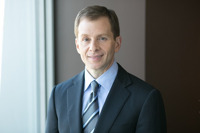 Michael Nathanson: We think it's a
selling point for us.
DePina maintains that the growth is primarily coming through word-of-mouth and the track record the Advisor Xi platform is generating. See: What Tamarac's overhauling of its Advisor Xi has yielded.
"Success attracts those seeking to be successful," he says. "We now have a meaningful track record."
What Envestnet brought to the Tamarac party
But, DePina does acknowledge that Envestnet's resources are certainly helping.
"We benefit from Envestnet's existing resources, who perform outsourced daily reconciliation for our clients," he says.
DePina also credits Envestnet with a "deeper bench when it comes to onboarding firms." Converting RIAs to Tamarac takes time and resources. Now, in addition to the 160 Tamarac employees, there are also 40-50 Envestnet employees in India that assist Tamarac with onboarding, support and reconciliation. In fact, Envestnet just opened a new seven-floor building in India designed to house 450 employees. See: Never mind Tamarac, Envestnet is getting RIAs on board with its own stand-alone software.
The number of Tamarac salespeople has also more than doubled from four to nine in the last year, says DePina, and there is an increased level of marketing, backed with capital from Envestnet, to get the word out to RIAs about Tamarac's portfolio management and reporting.
Envestnet and Tamarac also share leads — at least for now.
Passing along RIA leads
"We do get a fair number of leads from Envestnet," says DePina. When a client signing onto Envestnet's products is interested in new portfolio reporting or rebalancing technology, the name gets passed along. Schwab also provides Tamarac with leads, he says, particularly since Tamarac joined Schwab's Intelligent Integration platform last year. See: Schwab taps Tamarac as its next integration partner. But, Stroh says the company also gets leads from all the custodians it integrates with, including Pershing and TD Ameritrade.
"We have an increasing number of referrals across the board," says Stroh.
Another spike?
The Envestnet support has helped convince some clients to come onboard. "Clearly, you're making a financial bet," says Robert Moser, CEO and president of Laird Norton. The backing of Envestnet made it clear to him that Tamarac is financially stable and had a stable of resources.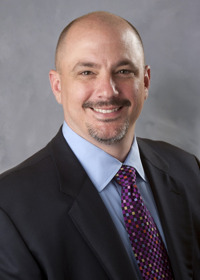 Bill Lako: With Tamarac I have
just one phone call to make.

But, DePina says this has largely, so far, all happened without the full Envestnet suite of products. Envestnet acquired Tamarac, the two began combining their products. See: As it closes its $54-million purchase of Tamarac, Envestnet details plans to deploy $7 million worth of retention incentives.
The first step was to offer Tamarac's software with Envestnet as the engine behind it. Traditionally, Tamarac was available only on top of PortfolioCenter. While PortfolioCenter will still be an option — and the clients that are switching from Schwab will most likely stay on the PortfolioCenter-backed version of Tamarac, there are now 40 firms that have opted for the Envestnet version, available for the last few months.
The rest of the integration, De Pina says, will be completed by the end of next year. Right now, there are some clients who use Envestnet's products or manager selection in addition to Tamarac's technology, but they use them as separate items. Eventually, those will be rolled together into a single easier-to-use system.
Are there firms waiting to sign on until Envestnet is fully a part of Tamarac's offerings? "We have a number of firms that we know when we complete our integration with Envestnet that that is the case, says DePina. "We anticipate another spike."
The 800-pound gorilla
For those high-end, large firms there have historically — going back before the a host of firm like Morningstar, Orion, FinFolio, AssetBook and Tamarac came on scene — been just two games in town: Schwab's PortfolioCenter or Advent.
"Advent was the 800-pound gorilla," says Lako. Henssler Financial, based outside Atlanta, had been using Advent "going back to DOS," says Lako, for CRM, trading and portfolio management. But, over that time, technology changed and what Henssler had was no longer cutting-edge.
The main problem was simply that Advent didn't offer enough flexibility, says Lako. "You can get the Model T in any color you want, as long as you want it in black."
It's not an uncommon complaint.
The Colony Group, which has four offices up and down the East Coast, had also been "long-time Advent clients," says Nathanson, for over 20 years. Last July, The Colony Group acquired the nearly $1 billion Mintz-Levin, who were also long-time Advent users. But, as technology has changed rapidly and what clients expect has changed nearly as rapidly, The Colony Group started to consider how to upgrade quarterly reports and how to provide clients with better live online data.
"We couldn't do what we wanted on Advent Axys," says Nathanson.
Both The Colony Group and Henssler Financial began to consider alternatives.
All the usual suspects
"We looked at everything," says Nathanson. That included Orion, Black Diamond, Advent APX, and even a Morningstar reporting offering. See: "One RIA's unvarnished views on Advent, Black Diamond, Tamarac, Interactive Advisory Software , Orion and Schwab PortfolioCenter after an odyssey of test drives. See: One RIA's unvarnished views on Advent, Black Diamond, Tamarac, IAS, Orion and Schwab PortfolioCenter after an odyssey of test drives.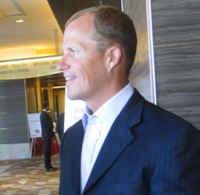 Dave Welling: We are seeing a
significant acceleration in large RIAs moving
to the benefits of new technology
platforms.
Dave Welling, general manager of Black Diamond, says in an e-mail that his company's recent success winning the business of big firm speaks otherwise.
"Advent is winning more than its fair share of +$1B-plus RIAs and more importantly delivering on the promise with a rapidly growing number of large RIA client relationships. In fact, seven of the ten largest RIAs in the country run Advent products. With almost 50 new +$1B firms converting to Advent solutions just this year and over 40 +$1B firms on Black Diamond alone we are seeing a significant acceleration in large RIAs moving to the benefits of new technology platforms."
Originally, Lako says, Henssler intended to switch over to Black Diamond. It was an obvious choice, with a database going back 25 years on Advent, it would be far easier to convert to Black Diamond, which was purchased by Advent in 2011, than to go with an entirely new system. Tamarac wasn't even on the table at the time, Lako says, "I thought it was just trading."
But, as they got ready to sign on the dotted line, Black Diamond couldn't guarantee his data, says Lako. When the tech company started to run some of Henssler's database as an example of what they could do, Lako says they either couldn't or wouldn't give him the export of the data. That caused him to put the brakes on the move and a recommendation led him instead to Tamarac. An important distinction, he says, is that if he fires Tamarac, he still owns his 25 years of data and would get it through an export.
The main difference, though, is that Tamarac is "seamless," he says, allowing him to jump between his e-mail, document management, CRM, rebalancing and portfolio reporting. Before, when things in the firm's best in class system didn't work, all the different providers would start pointing fingers at each other. Tamarac integrates all that and takes on the responsibility of making sure it all works smoothly. "I have just one phone call to make," says Lako.
"We have much more influence over how the plumbing works within the technology," DePina acknowledges.
Black Diamond disputes the argument, though, that it is clunky and also disputes having data issues.
"We believe Advent and Black Diamond provide the best data experience in the industry," says Welling in the e-mail. "In the last two and a half years as part of Advent, Black Diamond has considerably improved its data management capabilities by leveraging ACD's access to over 800 financial institutions."
Efficiency and economics
"Being efficient is one of the most important aspects of growth," says Nathanson. He isn't the only one of the new Tamarac clients who argued that the move has made them more efficient and able to re-allocate resources.
Lako also says it doesn't take as long to place a trade or onboard a client. "It's more efficient and infinitely scaleable," he says.
With 68 employees, 16 of whom are advisors, Henssler had gotten to the point with Advent that it would either have to hire more programmers in-house to make it run smoothly or move to a third-party provider. Looking at all those costs, Lako says Tamarac may be slightly cheaper per user in the long run, but more importantly it takes less time. And, he says, while the firm's been running both Advent and Tamarac for most of this past year just in case. He doesn't get complaints from the staff.
"Black Diamond's client satisfaction and loyalty are at all time highs," Welling counters.
A colonizing influence
The Colony Group, after buying Mintz Levin last year, acquired the $300 million Prosper Advisors last month. See: Mintz Levin sells its $1.2 billion RIA, and Focus Financial nabs the assets through a partner firm. It was convenient, Nathanson says, that Prosper was already using Tamarac. Now, Nathanson believes that Tamarac is going to help both with their own organic growth and with acquiring more firms.
"I do think it's easier to grow [with Tamarac]," says Nathanson. The company is able to be more efficient internally and was able to cut down on one of the positions that used to be required to create quarterly reports. "We're now at a place where producing our quarterly reports is a button push," he adds.
What is more uncommon is that Nathanson also believes Tamarac can contribute to The Colony Group's inorganic growth. He says Tamarac's technology and efficiency is attractive to many of the firms they're interested in acquiring, especially now that it has Envestnet behind it and is moving into an industry leadership position.
"Most organizations we talk to are using inferior technology."
As an added bonus, The Colony Group is one of Tamarac's larger firms, meaning Nathanson knows (and firms that are acquired by Tamarac know) they'll get service and attention.
One step down
RegentAtlantic wasn't on Advent. It used the other major player: PortfolioCenter. But, says Kapyrin, the mechanisms of how PortfolioCenter worked on a day-to-day basis were "cumbersome." It, too, was becoming problematic for growth. See: Schwab bluntly reviews PortfolioCenter to coax thin-skinned software vendors to its Zagat-like forum.
To get data from Schwab, Fidelity and TD Ameritrade, someone would have to download it each morning, create a file in PortfolioCenter and then send that file to the web hosting service. With over 1,000 clients and 5,000 accounts, if they started at 8 a.m., clients wouldn't see updated data until 1 or 2 p.m. each day.
"Tamarac cuts one step out of the process," he says.
Schwab's Greg Gable, a spokesman, says that his company points out that a switch from PortfolioCenter to Tamarac is actually an affirmation of PortfolioCenter.
"Tamarac's AdvisorView is essentially an overlay on PortfolioCenter" he says in an e-mail. "Regent Atlantic will now have the benefit of Tamarac's value-add on top of PortfolioCenter."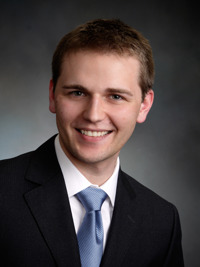 Andy Kapyrin: Tamarac helps ensure that
RegentAtlantic 'can grow as quickly as
possible.'
That may not seem like much, but "the bigger we get, the longer it takes," Kapyrin says. The switch to Tamarac may not be directly tied to growth, he says, but it's part of a plan to standardize how the company does things to make sure "we can grow as quickly as possible."
"It's saving us work," Kapyrin adds, citing the common idea that reconciling data and generating reports is "not the best use of time for us." Now, he says, the change has freed up one in-office position it took to manage PortfolioCenter and advisors will be able to focus more on things that differentiate RegentAtlantic from other firms. That differentiation is not in how they run reports, he says. "No one's going to win or lose clients based on reports."
PortfolioCenter vs. PortfolioCenter
RegentAtlantic is a "unique example," says Stroh, because it shows that even a company closely tied to iRebal, the biggest competitor of Tamarac traditionally, has found a reason to use the software company's new tools. See: TD Ameritrade will make iRebal software available free to all its RIA clients.
RegentAtlantic did keep iRebal for rebalancing. It's a decision "driven by us being one of the founders of iRebal," says Kapyrin, meaning iRebal is both more deeply integrated into their system and much, much cheaper. But, RegentAtlantic ended up at Tamarac for everything else.
In 2010, Kapyrin says the company looked at alternatives to PortfolioCenter, but didn't consider Tamarac. At the time, they wanted to keep PortfolioCenter and have a third-party manage it remotely. But, firms of their size weren't happy with that set-up, encountering service quality issues. RegentAtlantic, then, put the move on hold for a few years.
This time around, they were "ready to give up PortfolioCenter," Kapyrin says, but they found Tamarac appealing in part because they wouldn't have to entirely give up PortfolioCenter, since Tamarac sits on top of the Schwab engine. For a company that won an award from Schwab for Best in Tech in 2006, it's hard to entirely leave it behind.
"We're not leaving Schwab," he says.
But, the firm is leaving behind some of the problems with Schwab. Tamarac is able to manage the data and reconciliation more quickly. It also provides a better client-facing portal that's easy to use, says Kapyrin. And, on the advisors' side, they have an easier time discussing the reports with clients.
"What we see is very similar to what the clients see," says Kapyrin. This simply wasn't true with PortfolioCenter — and it could make conversations with clients very challenging. That might not have always been a problem, but as tech evolves, "there are higher expectations," he says.
Heavy lifting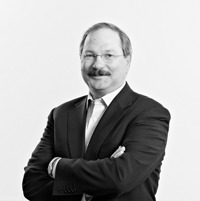 Bob Moser: Our system worked, but
it took a lot of heavy
lifting. We're not a tech firm.

Laird Norton was founded originally as a private trust company for the Laird Norton family. Today, the firm has 400 clients, about 25% of whom are still connected to the family. Because it was started with relatively specific needs, the firm initially decided to build a relatively specific tech system. Previously, Laird Norton used Tamarac for trading and separate providers for CRM and client portals. They built their own reporting tool and built the integration to bring all those different pieces together. See: How a swath of billion-dollar-plus RIAs are posing a threat to indie advisors.
"Our system worked, but it took a lot of heavy lifting," says Moser. "We're not a tech firm."
The question became if Laird Norton wanted to keep investing resources in technology when they could be investing them elsewhere in the firm, eventually hiring more client-services employees instead of more engineers. And, finally, Moser says, they could get what they wanted — combining information from the trust company and RIA with goal-based reports — without building it themselves.
"We think the outside vendors have caught up," he says.
The firm looked at options, primarily focusing on flexibility and making sure each component wouldn't negatively impact clients. Tamarac was "as good or better" than what they had, says Moser. And Laird Norton signed on to use Tamarac's reconciliation, reporting and client portal.
"We didn't view our technology as broken," says Moser, but rather the move off of it was an investment for the next five years. "We're in growth mode." That's why they went with the growing version of Tamarac, post-Envestnet acquisition.
---
---
Mentioned in this article:
Envestnet | Tamarac
Portfolio Management System, CRM Software, Trading/Rebalancing
Top Executive: Stuart DePina
---
---
---
Brooke Southall
November 26, 2013 — 5:30 PM
John B,
We took your comment down. It didn't seem to have much point. If you want to put it back up, please identify your identity publicly…and we'll leave it.
Brooke
http://thescripter.com/downloads.html
Most advanced technologies which involves digital radiography, digital images, PH controlled drinking water, bio-friendly filling materials, etc exist for people also it will become important with Dr. Caden Ngo, DDS ideal treatment solutions. It truly is the situation history which will help any medical doctor to explore the true induce so that as portion of Dallas Holistic Dental practitioners he cares everything that may be practical for much much better procedure just like any delay could end up to critical concern.