Rajeev Sharan: I function as a market 'shock absorber' for clients.
Brooke's Note: Call it the modern, more elegant version of what a life insurance salesman once was — the person you loved but only when everything went so black that only then could you appreciate their worth. Yes, life insurance still gets sold but RIAs would rather take all those insurance premiums and commissions slated for Northwestern Mutual and put those dollars towards building intelligence and appropriateness into portfolios. Such an application of smarts is more profitable, less conflicted for the RIA and — done right — can have better outcomes for the client. When I got notices from Salient and Aspiriant that they were hiring these kinds of intelligentsia it made me think it was a minor movement or the spark of a new trend. It appears my hunch has some basis.
Aspiriant is the latest big RIA to add a chief risk officer — raising client comfort levels but jacking up personnel expenses.
The Los Angeles-based advisory firm, which manages $7.2 billion of assets and employs 119 staff, hired Rajeev Sharan as director of risk management. His background includes time on the risk management teams of Deutsche Bank, Standard Chartered Bank and Dun & Bradstreet.
Despite a business-to-business background, Sharan expresses his role in a way that clients — seeing the Dow Jones both at 6,800 and 16,000 in the past five years — can presumably relate to. See: Hellish memories: Advisors recall rock bottom, March 9, 2009.
"I function as a market 'shock absorber' for clients," he said in a prepared statement.
But Sharan's hire is also a statement about the investment philosophy of his firm.
"We think it is important for clients to be invested in the market all the time, even when the going gets tough." See: Of Trumpets and Tulips: Is time diversification a myth or reality? Does time horizon affect the tolerance for risk?
Persisting black eye
More and more "super RIAs" are seeking just such a shock-blunting ingredient in their staffs, reflecting a regulatory climate change, a post-Madoff orientation and a competitive market, according to Cecile Munoz, chief executive of U.S. Executive Search of Los Angeles.
"It's an indication of the change that persists as a fallout of the crash in 2008-2009. Before, we didn't have the black eye to overcome. What if these firms had had a risk officer during that time?"
One of the few
Francais believes this latest hire will help Aspiriant continue its mission to put the financial planning process — as opposed to portfolio management and investment — at the center of the client experience.
Currently, new clients pay $7,500 to go through the firm's comprehensive and mandatory planning process. See: How RIAs like Aspiriant and United Capital are working to put financial planning back at the center of financial planning firms.
"Rajeev is part of our Investment strategy and research team. Clients benefit from his efforts through the asset-based investment management fees they pay us," a spokeswoman said.

Cecile Munoz: It gives clients the
impression they're getting the best advice
humanly possible.
And he thinks this addition sets Aspiriant apart from most of its competition. "Very few independent investment advisors have a dedicated professional whose role is to work with the firm's internal research, strategic planning and client-facing teams to create specific risk management strategies tailored to different risk tolerances among clients," Francais says in a statement.
Not inexpensive
Despite being in the business of managing risk for individuals, RIAs have some major catching up to do with other industries — and clients, in theory, are willing to pay more for less risk, according to Robert Boslego, principal of Boslego Risk Services in Santa Barbara, Calif.
"Financial advisors are far behind corporations when it comes to hedging risk. Diversification failed to protect in 2008-2009. Investors want downside protection and are willing to accept lower returns to get it," he says. See: 8 reasons why the hedge fund industry deserves a second look in 2013 and why RIAs are so well positioned to capitalize.
And pay they will — with salaries for these specialists ranging into the stratosphere.
"It's not an inexpensive acquisition of business talent but the quality of trust will certainly be better for the RIA," Munoz says. "Somebody with a C-suite title doesn't carry a salary of less than $200,000 to $250,000 and a person in that position can easily earn up to seven figures. it gives clients the impression they're getting the best advice humanly possible."
Bearing fruitfulness
Another firm, Salient Partners LP, an $18.7 billion asset management and wealth advisory firm in Houston, Texas, appointed Ben Hunt as chief risk officer. Hunt most recently served as a portfolio manager for Tiedemann Investment Group in New York City.
"We began a fruitful consulting relationship with Ben in September and are extremely pleased to have him join the Salient team full time on Dec. 1," says Lee Partridge, Salient's chief investment officer.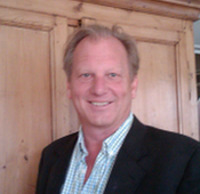 Robert Boslego: Financial advisors are far
behind corporations when it comes to
hedging risk.
Hunt began his career in academia, earning a Ph.D. in government from Harvard, where he focused on international economics and game theory. He spent ten years as a professor at New York University and Southern Methodist University before co-founding SmartEquip Inc., a software firm developing parts schematics and diagrams for the construction equipment industry. In 2003, he left SmartEquip to embark on a career in the capital markets and spent six years at Iridian Asset Management as a senior analyst, risk manager and co-portfolio manager specializing in long and short equity fund management. He is the author of Epsilon Theory, a popular weekly newsletter for money managers and investors that examines the capital markets through the lenses of game theory and history.
The position was previously held by Stewart Luedke who is transitioning to senior director of fund accounting.
The nitty-gritty
Of course, the definition of risk management can vary from firm to firm. On behalf of RIABiz, Robert Boslego conducted this short Q&A with Aspiriant's Rajeev Sharan:
Q: How will you assess risk tolerances and what risk measures will you use? Do you use maximum likely loss?
A: We have built tools that are simulation based and help us understand client's risk—return preferences. We use a number of risk measures that include maximum drawdown apart from looking at the distribution of draw-downs, downside volatility and measurement of fat tails. We work closely with clients to help strengthen their understanding of what is an avoidable risk and what is non-avoidable. See: One size doesn't fit all, or how advisors ought to adapt their strategies for their clients' behaviors.
Q: How do you assess needs, set expectations and factor in emotions?
We assess needs by using tools that help us show what a typical portfolio may look like, for example, after 5, 10 or 20 years. This approach helps educate clients on the many combinations of asset classes that can be used in a portfolio over time. We set expectations in a number of ways.
We look at portfolio history, forward thinking, and certain life events that may influence the clients' portfolio such as births, colleges, marriages or retirement. The advisor must also help clients remove the ambiguity from their portfolio. Emotions are factored in, primarily related to personal preference and risk tolerances. For instance, some clients are highly averse to losing even 3% to 5 % in their portfolio and are comfortable comprising on the upside. Other clients want to protect losses below 15% and only want to give up a very small part of upside. See: First, own all the risk.
Once clients look at the tool-generated results, they have a better understanding of their personal risk/reward preferences and the combination of different asset classes that will achieve their financial goals, given their risk appetite.
Q: How do you protect clients on the downside? Do you reduce exposure as a means for reducing risk?
A: We design hedging strategies based on either asset allocation or with derivatives outlay, which can be done tactically or systematically. Being tactical or systematic is always based on the client's risk-return preferences. We don't typically reduce exposure, as we believe that it is very difficult to time the market.
---
---
---