Tom Livergood: Everyone is grappling with the issue.
Money can't buy rich people love.
Neither, apparently, can it help their money managers get decent performance reporting — due to legacy systems, the complexity associated with eclectic portfolios and the difficulty of identifying capable third-party technology firms to do the job, according to Family Wealth Alliance's third annual chief investment officer study.
Almost half of firms (46%) taking part in the Wheaton, Ill-based research and consulting group's survey say they are less than highly satisfied with the quality of their client reporting. A good number (38%) of study participants have a list of client-reporting improvements they want to make but can't.
A total of 38 firms providing external CIO services took part in this year's study, with assets under management of $416.4 billion as of year-end 2012. Participants represent a range of firm types offering external CIO services, including investment consultants, managers of managers, separate account managers, and multifamily offices.
Familiar foes
The companies participating ranged from massive trust firms managing hundreds of billions to firms managing a few billion in assets (mean size was $11 billion as measured by advised assets) and included: Cambridge Associates, Greycourt, Altair, Hawthorn (PNC), Rockefeller, Federal Street, John D. Pitcairn family office and Northern Trust. The alliance's research pegs total taxable external CIO assets at $1.7 trillion. Roughly half this amount comes from single-family offices, with the remainder derived from private clients investing directly without a family-office entity.
Among the barriers to upgrading are some familiar foes: legacy technology systems that are costly to modernize, the complexity of refinements such as after-tax reporting or partnership accounting, and the difficulty in outsourcing the tasks to capable third parties, the investment officers at these firms said. See: One RIA's unvarnished views on Advent, Black Diamond, Tamarac, IAS, Orion and Schwab PortfolioCenter after an odyssey of test drives.
"It's a nascent part of the industry," says Thomas R. Livergood, chief executive of The Family Wealth Alliance. "Everyone is grappling with the issue." See: Two longtime fiduciary advocates make a pitch for family offices to sign on to standards.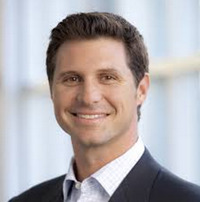 Reed Colley: The mix of assets
is typically not the challenge, but
how to account for the respective
family members' interests in those assets.

Livergood quoted one external CIO firm executive who summed it up: "We need better capabilities to tailor reports for clients. They should be less manual and more robust."
Solving the mystery
Reed Colley, founder of Black Diamond and now a key consultant to Advent Software, which acquired his firm, says that his company has served this market successfully but he allows that complexities surrounding market make it difficult for both vendors and CIO firms alike.
"For the mystery of the space to be solved, it will take a very diverse set of needs and provide them at a cost model amenable to both the family offices and the firm providing the solution," he says. See: Black Diamond divulges 'unbelievable' data about how Advent is doing, two years after its $73-million buy.
"Overall, this is a good and decent-sized space and is serviced by many systems today, but based on what we've seen from these businesses they have complex and varied needs that seems to lead to their 'frustration.' All of the above hurdles require additional investment and support costs for many systems and don't often provide the [return on investment] that other features and modules provide. For family offices that use current reporting systems well, they seem to prioritize which of their competing needs is most important and focus on those first — typically investment reporting first, cash flow, family management second."
Indeed, it is up to these old line money managers to bite the bullet to really bring about positive change in their reporting, according to Peter Giza, business development officer of WealthSite
"These firms will briskly complain and even spend tens of thousands of dollars researching other products and yet never change because change is scary," he says. "The deficits of these systems are well known and firms have been just 'living with them.' Perhaps a crescendo of complaint has been reached in this client group of multi- and single- family offices"
WealthSite specializes in performance reporting and uses Advent Software as its chassis and provides extra reporting capabilities on top. See: How two ex-myCFO guys are winning big RIA clients by using a pilot fish strategy to win Advent clients without harming the host.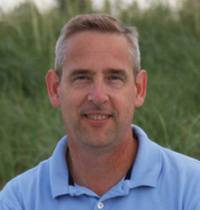 Peter Giza: These firms will briskly
complain and even spend tens of
thousands of dollars researching other products
and yet never change because change
is scary.
Frustrated
Livergood says that when the CIOs were asked the names of software firms, Advent was named most often followed by Private Client Resources, Fidelity and Fortigent LLC. See: Private Client Resources is a software darling of private banks but can it conquer RIAs?.
Addepar also received one mention. See: Addepar hires an Advent talent to help head sales, an ex-Lehman exec as COO and an ex-Merrill Lynch strategist.
"Top-notch client reporting capabilities can be a powerful differentiator to help external CIO firms attract new clients from among private families — and to serve them better," Livergood said in a statement. "Our study shows external CIO firms are aware of the growing importance that their clients place on reporting capabilities, yet at the same time they are often frustrated at the difficulty in upgrading their reporting offerings."
The hurdles
"The family office and multi-family office space is always the big enigma for reporting solutions," says Colley. "Reporting for family offices seems like a natural extension of what most systems do. To me there were always three main hurdles to creating a widespread, easily leveraged software model.
In an e-mail, Colley detailed those hurdles.
1. Family offices are typically a complex mix of asset ownership including closely held positions — family business, long-held public securities, personal assets, etc. The mix of assets is typically not the challenge, but how to account for the respective family members' interests in those assets is — e.g., I own 3% of the family company, 20% of the public securities and 33% of the vacation house. This is not an unsolved problem, but requires a very thoughtful partnership accounting model not typically found in asset manager and hedge fund tools.
2. Once the accounting for each family member is completed, reporting often becomes the next hurdle. The nuance of the asset- ownership mix leads to a wide array of reporting requirements, many of which are one-off requests that involve a combination of investment reporting, annual cash flow budgeting and long-term estate planning. Because of this the family members — and to their credit, they should — are looking for a complete report with all of this information, which very few reporting systems provide leading to many offline reports and amalgamations of data. See: An expert updates 7 matters related to the estate tax.
3. Lastly, family offices often are looking for a comprehensive platform to provide a wide array of functions outside of investment reporting. Bill pay, calendar/event planning, document exchange with their other professional services by attorneys, certified public accountants and the like. There are a few of these systems that have been in the space over the years, but it's hard to focus on doing things (like investment reporting) really well when you're working on many disparate pieces of functionality.
Client reporting high priority
It seems that study participants are beginning to catch the drift of Colley's message.
When study participants were asked what they have done recently to improve services to private families and family offices, they were more likely to cite reporting and technology changes than any other improvements. Enhanced client reporting was the top response. No. 2 was a new or improved website portal or other remote delivery for client information. See: Upper-crusty Napa Valley retreat brings together top family office execs, New Age VCs and top VCs — at least locationally.
There are reasons why these so-called CIO firms may be finally reaching a point where the pain of sitting tight exceeds the fear of change, Giza adds.
1) tax management is becoming more difficult
2) a great shift of wealth toward the wealthy requiring more use of alternative investment vehicles
3) regulatory and compliance pressure
4) downward pressure on management cost
5) greater use of sub-managed accounts requires more intelligent reporting
6) families hierarchy and wealth expansion creating greater complexity of wealth management requiring more sophisticated accounting and reporting
These study results were presented at the Family Wealth Alliance 10th Anniversary at The James Chicago Oct. 16-18. Details about all the alliance's research, consulting, and events can be found on the its website.
---
---
Mentioned in this article:
---
---
---
Kirby Leeper
November 21, 2013 — 1:56 PM
Along the same lines as Trent, for Advent Axys® users, our data warehouse and reporting solutions have enabled our clients to have elegant, custom external and internal reports driven by not only Axys data but also data from many sources. We should also mention the addition of Business Intelligence data mining of all that data as well which many RIA's do not have access to. Ours do. Our warehouse sits along-side Axys and does not force any changes to Operations in any way. They think that is very important!
info@viabinary.com — www.viabinary.com
http://forum.stim-host.ru/user/t2gwavdf9/
In case you already own an iPad, you could possibly be wondering whether or not to upgrade. For those who will be the form of person who has to make the newest and utmost, and professional whom the cost is not a interest, at that time no trouble, you must strength professional it. The iPad 2 has an improved, sleeker justification plus a noticeably zippier performance. You will certainly think it in excess of a alacrity difference compared to the aged develop. Within the other furnish, when you be inflicted with solitary lately purchased the iPad, you might possibly consider comfort in knowing you be inflicted with an exceptional manufactured goods and acquire pleasure in it professional could you repeat that? It truly is. Unless you are desperate to become up to appointment, you must maybe pass the time professional the iPad 3, or pro a money off over the iPad 2, which will probably occur by approximately top as this model extra manufactured goods is within the encourage pro a though.Apple Ipad two Finest Providing Components
http://www.helmig.com/vista/vdesktop.htm
Be happy with yourself – Be very pleased with that which you've got and don't ever feel about altering you owing to a person. Uncover things which you need and dislike to ensure that you'll be able to know which to pursue and which to avoid. Keep in your mind that you are distinctive in every way and don't entertain people men and women who you think will consider you decrease.
Trent Witthoeft
November 20, 2013 — 9:41 PM
While I concur with many of the author's points, it is important to note that there are actionable steps firms can take today that may not be quite as daunting as those depicted in this article. Delivering innovative, elegant and intuitive reports to family members across a wide array of devices and platforms does not necessarily require a firm do a complete "removal and replacement" of their existing systems. My firm, Purveu offers a platform that provides interactive, data-driven reports specifically tailored for Family Offices and their members, while at the same time affording these firms the option to maintain much of what they like about their current systems. And as noted in the article and clarified in this very comment section, Wealthsite can offer a similar approach.
Trent Witthoeft
Purveu, LLC
trent@purveu.com / www.purveu.com / info@purveu.com
Peter Giza
November 20, 2013 — 6:00 AM
Brooke,
A correction is needed. You stated that WealthSite "uses Advent Software as its chassis". That is not the case. WealthSite is a unique partnership accounting, performance reporting and alternatives management platform that can take direct custodial feeds and/or operate in parallel with legacy systems like Advent Axys, APX and Black Diamond, Schwab PortfolioCenter et. al.
I'd like to add a few things that were glossed over. Many of the legacy systems in question cannot:
1) manage and report on complex family hierarchies that are made up of Family->Household->Legal_Entity->Account->Sub_Account / Holding
2) manage alternatives management and reporting across item #1
3) provide metrics such as daily TWR at the holding level across item #1
WealthSite is as unique as RockIT and provides services to MFO/SFOs, Fund Mgrs and HNW/UHNW wealth managers.
Pete
peter.giza@wealthsite.com | VP Bus Dev | WealthSite Inc | www.wealthsite.com
Jim Starcev
November 25, 2013 — 3:19 AM
I think an issue that has not been discussed is the data that is available. UNHW clients tend to work with lots of alternative investments. It has been a few years since I have worked with it, so things may have changed, but the transactional data that was available was horrible. Beyond an easy way to get in electronically, even if you manually entered the data a lot of firms just didn't provide enough information to do performance reporting. You could get enough to show what assets were held, but not enough to calculate returns. I remember seeing distributions that were partial principal returns (which should have adjusted the price but didn't), partial short term gains, partial long term gains and partial income. You could call the firms and they couldn't break it down. Ultimately they were suppose to report it, but might not do that for months. In the interim you have cash or additional share you have to account for, but no way to do it until you get the info. Until you do, you can run any performance reports without them being really wrong. Once you get the info, you might need to manually correct months of price files and recalculate all returns for the period. There needs to be a data standard for alternative investments, but there isn't.
Until you get adequate data, not even good data, no technology solution can really solve this issue.