Chris Romano: We don't even consider trading away at Fidelity because of the high ticket trade away fee.
Brooke's Note: It is not easy being an RIA custodian in 2013. Most recently, we wrote about this in an article about the dozens, maybe hundreds of firms who are making full-blown businesses out of services that are ancillary to the custody value proposition. See: Part I: Is the era of the monolithic RIA custodian coming to an end?. This article relates to another threat to RIA custodians — being cut out of the deal. This is what many RIAs do when they make their purchases of ETFs through an outside trading company and then move them back to their custodian. It turns out RIA custodians — at least the big four we looked at — aren't taking this threat lying down and are charging, a bit like restaurants charging diners corkage fees for bringing their own bottles of wine, fees for parking ETFs acquired elsewhere. Needless to say this new and ample exchange of fee money will have some wrinkles and Lisa Shidler takes a good look at them in her article.
The big four RIA custodians are now charging advisory firms giant new fees — in the tens of thousands in some cases — relating to some ETF purchases.
Schwab Advisor Services, TD Ameritrade Institutional, Pershing Advisor Solutions and Fidelity Institutional Wealth Services are levying what are known as "trade-away" fees to RIA firms that buy exchange traded funds through a broker-dealer other than the one owned by the custodian. The advisor typically chooses to use these third parties because they believe that RIA custodians are executing trades poorly along the bid-ask curve and forcing them to make ETF purchases at unacceptably high prices.
At first blush the fees look fairly benign. The fee at Fidelity is a $20 fee per account per trade. TD Ameritrade charges $25 per account. Pershing's fee ranges from $8 to $20 per account depending on the volume of the trade. Schwab declined to disclose its fee through its spokesman, Greg Gable. See: How Fidelity is locking arms with BlackRock and appealing to RIAs to fend off a Schwab ETF threat.
Where the magnitude of the charges come clear is when, for example, an RIA trading across the accounts of 500 clients pays $10,000 and an advisor who has 1,000 clients gets hit with a $20,000 charge.
Though the fees have been present for a while — TD's was instituted in February — they have come into focus as RIAs trade more and more ETFs as the custodians expand their lists of free ETFs and consumers gain greater acceptance of the vehicles as substitutes for stocks or mutual funds. At Pershing and Fidelity, their fees have been in place for a number of years. See: The basic ETF trading practices that can save your clients money.
Bottom line
These fees have put RIAs like Chris Romano, director of research and trading with Fusion Investments Group LLC in Pittsburgh invests, in a bind in certain instances.
Though his firm manages about $139 million in assets, the bulk of them are institutional and banks custody them. Fusion advises for other RIAs but those assets are held away. In short, his firm manages just $11 million of mostly ETFs with Fidelity's RIA custody platform, which means Fidelity's $20 fee is too costly for the size of trades that he does.
"We don't even consider trading away at Fidelity because of the high ticket trade away fee," Romano says. "On the smaller account sizes, it can be a really significant fee. If the fee is $20, that can really add up."
RIAs' choice
Fidelity spokeswoman Erica Birke says advisors aren't faced with a big dilemma because her firm's trading capabilities are top notch. See: Why Fidelity's Anthony Rochte could still laugh best in the ETF game — despite a late, late start.
Fidelity notes that the firm's price improvement for equity trades is six times the industry average; Birke cites statistics from Thomson Transaction Analytics Aug. 1, 2012 through July 31, 2013.
"As you know, it's really up to the RIA whether he or she wants to trade away," she says. "We strive for best execution and hear from many of our RIA clients that our institutional trading capability is a significant differentiator for Fidelity. Also, given the fact that funds are priced daily, there is an no advantage to the RIA trading away for execution quality. Fidelity offers a full service capital markets trading offering and we strive for best execution."
Romano says that while the Fidelity fee is too expensive for him to purchase ETFs elsewhere, he's discovered that Fidelity is willing to work with his firm to ensure his firm finds the best trade execution. For instance, he says on ETFs that have wider spread, he will often call trading desks and tell Fidelity about the prices he's achieved and the firm's trading leaders will also try to match those prices. See: 9 things RIAs need to know about Fidelity's pricing moves on equities and ETFs.
"We call and get the best quotes and then we have Fidelity call around and try to beat the deal we got," Romano says.
Major problem
Still, industry leaders say these new ETF fees from custodians are a major problem and are having a negative impact on the positives of ETFs. There's a turf war playing out among ETFs. Over time, RIAs have discovered it can be cheaper to trade ETFs with an outside trading desk but now custodians are fighting back with these "trade away fees." See: 10 reasons why Schwab's move into ETFs may be an even bigger deal than it appears.
"ETFs aren't quite as cheap as everyone makes them out to be because you have to factor in trading costs," says Eric Clarke, president of Orion Advisor Services, LLC. "ETFs are a wonderful vehicle. For advisors who used mostly mutual funds and now have added ETFs this is new to them. When an advisor goes to trade ETFs in large volume, they want to have a couple of different trade desks offering quotes." See: Criticism of ETFs is based on fear more than factual basis: columnist.
Custodians defend their fees explaining they're necessary — not just to make a profit but because they face added risks and costs when an advisor executes a trade elsewhere. See: 9 things RIAs need to know about Fidelity's pricing moves on equities and ETFs.
Some of the nation's largest ETF-makers such as low-cost providers Vanguard and BlackRock, the world's largest asset manager with nearly $4 trillion of assets and popular iShare ETFs, are clearly impacted by this added cost from custodians. For these firms, these fees could hurt their bottom line if RIAs ultimately decide not to trade with them in an effort to avoid the custodian's steep fees.
Spokespeople at BlackRock and Vanguard Group declined to comment.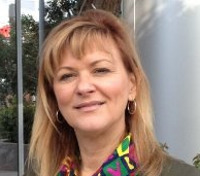 Katrina Santa Maria: The trade away
fees are all over the board
even at the same custodian.
But Peter Giza, vice president of business development at WealthSite Inc., understands why custodians are leveling these fees.
"Everyone has to make money and there has to be some kind of sharing with the custodians. There's a lot of politics and it all boils down to money. If the custodian feels they're not making money then they're going to charge these fees."
Offer the best price
The solution for custodians is simple, says Michael Wallach, principal of WallachBeth Capital LLC, a New York-based trading firm with 64 employees and a giant trading desk with 16 people focused on ETFs. Wallach says if custodians offer the best ETF execution then RIAs have no reason to trade anywhere else.
"If custodians really have the best price, then RIAs will stay with them," Wallach says. "They won't shop around."
More work
But Thomas H. Valverde, managing director and head of business development and relationship management at Pershing Advisor Solutions LLC, says his firm charges this fee to advisors because completing the trade-away execution is quite difficult.
"When executing trades with their custodian most are traded electronically, settle electronically, and don't require any human touch," he says. "Trade-aways in most cases are not that simple. The advisor notifies us of the trade-away usually electronically. We receive the data from the executing firm — this is usually in a separate file. Then, we affirm the trade, which is a manual process in some cases. Then, we settle the trade. When the custodian has a higher fee for trading away, it isn't to discourage the advisor from doing so, it's because there is a higher cost to the custodian to settle the transaction. This is no different than how a mutual fund or alternative investment transaction also cost more than an electronically placed stock trade."
Why trade away?
RIAs who mostly deal with mutual funds may not understand the nuances of trading away because mutual funds are not eligible to do so since the fund company prices the mutual fund at net asset value daily and there is essentially no benefit to trading away.
But ETFs are similar to stocks and they have bid prices and ask prices. Sometimes there can be a wide difference between the two — which is known as the spread. If the bid price is $32.50 and the ask price is $32.70 that could be considered a wide spread. The difference in those two prices is dubbed the bid-ask-spread and advisors say that on ETFs with larger spread, they can often purchase them more cheaply by looking elsewhere. See: 4 reasons to use options — and 4 more reasons why you should think twice.
For most popular ETFs, the spread is only a penny apart. But for those low-volume ETFs, the spread can be several cents and this is when RIAs reach out to trading desks to find the best deal. But now, advisors are trying to decide if the better execution they found away from their custodian is still a good deal once they add in those fees from the custodians.
Bargaining power
Katrina Santa Maria, director of M.S. Howells & Co. an institutional broker dealer in Scottsdale, Ariz., says RIAs don't realize the
negotiating power they have with custodians. See: Would the intern buy an ETF?.
Her firm works with a great deal of RIAs and is a full-service trading desk and the inconsistency of the fees speaks to . "The trade- away fees are all over the board even at the same custodian. I'll talk with an RIA at one custodian who has a high trading fee of $20 or $25 and then I'll talk to another RIA at the same custodian who has no trade away fee or a reduced fee. It's not a standard fee and it can be negotiated. RIAs have more bargaining power than they're aware of."
But advisors themselves acknowledge they feel handcuffed by these custodian fees and fear they have little bargaining power unless they have loads of assets with the custodian.
More deal-making power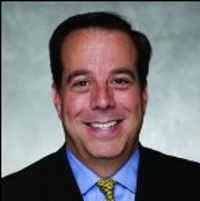 Tom Valverde: When the custodian has
a higher fee for trading away,
it isn't to discourage the advisor
from doing so, it's because there
is a higher cost to the
custodian to settle the transaction.
Luke King, vice president at San Francisco-based Main Management, where the firm manages about $480 million in assets for 50 relationships, says his firm uses a number of strategies to get the best price on ETFs. The company runs four main investment strategies, which are all invested in ETFs.
The bulk of the firm's assets are custodied with TD Ameritrade and Schwab. The RIA also custodies assets with Fidelity, LPL, Morgan Stanley, UBS and some other firms.
King says his firm has negotiated favorable fees with TD and Schwab because of the level of assets his firm custodies at those firms. He declined to offer the specifics on the fees he's negotiated, but says his firm can't snare similar deals at the other custodians.
"For us 90% of our assets are at two custodians and we have more leverage with them. However, at our other custodians, we trade through the custodians because it would be too costly for us to pay the trade-away fees," King says.
He points out that one ETF his company has expressed interest in AdvisorShares' QAM Equity Hedge ETF (QEH), and that share has a wide spread and savings of up to 6 to 8 cents a share could be possible by trading away.
"That would be a great example of an ETF where you'd want to go and use an outside party to help facilitate the trade," he says.
"For about 90% of what we trade, the spread is a penny wide and you'll get virtually all of the same costs anywhere you go. But if you want to get into ETFs that trade at a bigger spread then you can add a lot more value to clients by shopping around."
Keep them here
There's no question that custodians work hard to bulk up their own internal trading desks to encourage advisors to trade with them rather than going to an outside firm. Clearly, custodians earn more revenue on trades executed with them.
John Tovar, head of institutional trading brokerage services at TD Ameritrade, says his firm works hard to ensure advisors get the best trade execution at TD.
"We've got a very sophisticated routing system that is always trying to look for the best execution," he says. "We even have systems that try to find improvements from the previous day. We provide robust technology." See: TD Ameritrade beats Schwab to the punch with ETF option for retirement plans.
Less than 5% of TD's advisors trade away from his firm, Tovar adds.
"If it's a trade that TD wasn't apart of then we flag it as a trade away so we know that we didn't have any responsibility," he says.
"There's more labor, more expense and more risk doing trade-aways. It's a transaction that was done away from the custodian. I wonder how do the advisors know they're getting the best execution when you don't use the might of TD Ameritrade to help seek out the best execution and tools and resources available."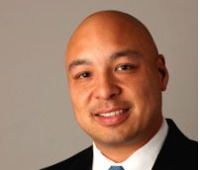 Bryson Pouw: There are a few
RIAs who are more advanced and
are aware they can negotiate these
fees with custodians. I think advisors
should do more negotiations with custodians.

Top custodian trading
The other custodians echo those sentiments and say that they're trying to ensure their trading capabilities are up to snuff so that advisors have no interest in going anywhere else to buy or sell an ETF.
At Schwab, Gable says his firm negotiates these fees between each advisor. Gable also explains that Schwab compares industry-leading execution services to find the best markets and prices.
"Schwab considers a number of factors in evaluating execution quality among market venues, including execution price and opportunities for price improvement, market depth and order size, the trading characteristics of the security, speed and accuracy of executions, the availability of efficient and reliable order handling systems, liquidity and automatic execution guarantees, and service levels and the cost of executing orders at a particular market or firm," he says.
Gable says that Schwab does its best to offer the best price on ETFs.
"Schwab regularly monitors the execution quality provided by the various market venues to ensure orders are routed to markets and firms that have provided high-quality executions over time," he says.
Too costly
Still, Bryson Pouw, president at Blaze Portfolio Systems in Chicago, wrote a recent blog post about the situation and suspects that many advisors are unsure of the rules to trade away. His firm provides the order management platform. RIAs, in his opinion, are in the driver's seat here and need to exert their power to haggle about these fees.
"There are a few RIAs who are more advanced and are aware they can negotiate these fees with custodians. I think advisors should do more negotiations with custodians. Of course, custodians won't say anything about negotiating," says Pouw.
Pershing Advisor Solutions
---
---
Mentioned in this article:
---
---
---
Jay
November 21, 2013 — 12:28 PM
Note to reporter: The trade-away aka step-out fees are nothing new. These "penalties imposed on customers who want something more (i.e. real best execution) have existed for the past number of years. The fact that RIAbiz is bringing this issue to light as being "something new" is because its been a well-known issue that custodians want to keep quashed; all other publications have backed away from reporting this topic because..duh..TD, Fido, and Chuck are the biggest advertisers for those publications.Let's see how this would read."...We get paid for selling our customer orders to predatory trading firms who exploit those orders, which is a revenue scheme we really don't need to publicize loudly—and then we tell our customers they are getting best execution. If those silly customers think they can get a better price for their order elsewhere, we charge them $20-$25 per ticket..What? Why would we share payments for customer orders with those customers than own those orders?? We have a business to run here!" Happy Turkey Day to the RIAs who like getting flipped the bird by the folks who claim to have their back.
Stephen Winks
November 20, 2013 — 6:00 PM
If you are getting something for free, then you are not the client. To no ones surprise, maximizing trading desk margins take precedent over the consumer's best interest required by statute.
What does an electronic trade really cost? It should approach zero in a large electronic crossing network. So why aren't these efficiencies achieved at the retail level like the institutional level? This is further confirmation that a retail brokerage format is ill suited for advisory services and statutory responsibilities essential to acting in the consumer's best interest.
SCW.
Ben Stein
November 21, 2013 — 12:57 AM
nice to see at least one media outlet trying to crack a well-protected egg and issue of usurious trade-away fees imposed on those RIAs who know what best execution really is and recognize their fiduciary (and performance obligation) to for their respective clients to secure best ex.
Had reporter Lisa Shilder only known to have asked the conflicted custodians she sourced for this story how much total revenue they receive from selling their customer orders to 'preferred liquidity providers'—professional traders whose business model is to profit at the expense of 'buyside customers who don't know how to get best execution." And further, Lisa might have asked one of those custodians how they rationalize profiting by selling customers' orders (who by the way, do not get any part of those payments) while also telling those customers they are receiving the best execution in the market.
Stephen Winks
November 21, 2013 — 9:20 PM
For those that are interested, there are zero trading cost environments like those at CALPERs which take their fiduciary duties seriously. CALPERs uses the source code of the old Computer Aided Decisions to achieve negative trading cost (they actually make money for their investors when they trade as they are compensated for their trading volume.) There more shares they bundle into a trade the lower the cost per share. Thus, volume compensation to ECNs actually makes trade execution a profit center, rather than a cost center. Fidelity, Schwab, TD Ameritrade, Pershing are all electronic crossing networks like CALPERs. The cost ascribed to trade execution is largely arbitrary, ultimately the differentiator between brokers and advisors is whether trade execution is treated as a cost center to be minimized or as a profit center to be maximized. Advisors are paid for their advice, brokers do not render advice, just provide commodity trade execution services which can be obtained for free. Obviously, advisors win based on advice rendered and cost.
SCW
Ben Stein
November 22, 2013 — 12:58 PM
the various exchange rebate programs certainly provides a great cushion for smart managers who have DMA sponsors that share the rebates. this is different from the reference that custodians are selling their customer orders to liquidity providers who pay to play against the customers..(who don't share in those payments..and if those customers want to get better prices away from those 'liquidity providers'..they have to pay their custodian a 'tax' which is egregiously high in most cases.
Frederick Van Den Abbeel / TradePMR
November 19, 2013 — 12:28 AM
It is somewhat not surprising considering all of the marketing surrounding "free ETF" trades. There really is no such thing as a free trade so the brokerage firms are making their revenues elsewhere either trading against the RIAs with poor bid/ask execution fills or by other means.
I recall reading a report written by Mr. Lawrence E. Harris who is a Professor of Finance and Business Economics at the University of Southern California who wrote a very informative piece titled: The Economics of Best Execution (1996) who stated:
"Since retail customers generally do not know whether they receive good execution on average, brokerage firms have little incentive to demand that dealers provide good execution. If they did, they would obtain fewer order flow inducements from dealers. Instead, brokers accept relatively poor execution and use the resulting order flow inducements to lower their brokerage commissions…"
"The brokerage industry is not likely concerned about this equilibrium. From a marketing viewpoint, when deciding to trade, most customers probably give more weight to their visible commission costs than to their less obvious built-in transaction costs."
Chris
January 6, 2014 — 7:48 PM
As Fred said, nothing is for free.
However, if you want to get the best pricing and execution then buy securities from the market and not from a principle transaction. All of those custodians are big (Prin) dealers and sell you from their inventory. Instead, use Interactive Brokers and buy directly from the market. You can't beat their pricing (pay per share), and routing execution is outstanding. Plus, you get to use numerous dark pools so you aren't stuck buying and selling from all "lit" markets.
They have a self aggregator for you so you don't have to worry about correcting items at the end of the day. More so, I can't stress this enough – the pricing is outstanding. They don't have a pay-per-transaction basis of ($9.99 per trade, etc). It is exactly like a Prime Services Group for Hedge Funds does. I've saved tens of thousands on transaction costs all year long, and you can use the rebate programs that most market exchanges provide. For example, I bought a few thousand shares of a Natural Gas ETF and it cost ($1.25), then the shares were allocated to my clients ($1.25 / # of clients). Simply pennies is what it came to. Again, you can't beat it. Moreover, IB doesn't have any minimums so you can use your RIA to open an account and just do one account to try them out. You are crazy not to do so.
Just my thoughts and opinions but I haven't had an issue with them at all and I've moved all of my clients over there.