Waltham is in the Boston wealth belt -- close enough to the Hub but far enough away to spread out in a glassy building.
One RIA owner wanted to wind up and the other had a principal that wanted to wind down. The result: They have formed a $1.2 billion RIA powerhouse in the bargain by calling in a San Francisco investment banker as a de facto arbitrator. See: Two big RIAs will merge to form an East Coast powerhouse.
Argent Wealth Management and Pillar Financial Advisors are barely 10 minutes apart in Waltham, Mass., a town just 10 miles west of Boston on the Rt. 128 tech corridor, and with self-described similar cultures and client profiles, they might have seen each other as threats.
But after meeting on neutral turf, the principals of the two Schwab RIAs figured out they could pull off a two-part deal to solve a succession problem, a critical-mass deficit and a lonely-hearts problem in its execution. The deal also brought more capabilities to Argent, which has recently struck a rich vein of referrals through Fidelity's branches and is looking to build on that success. See: Schwab is creating an RIA MBA-equivalent to grease the skids of internal succession — and internships to build an RIA worker-bee talent grab pile.
The deal is being called a merger because of the equal stature of the firms but, if there is an acquiring entity, it could be considered Argent. The new firm will fall under its name and RIA. The terms of the deal were not disclosed but because of the merger-like nature of the deal there wasn't a need for outside financing or, indeed, significant cash at all, according to sources close to the deal. Both firms are moving out of their existing office space to a new space inside Pillar's building, a modern, 1990s-style affair.
Succession a catalyst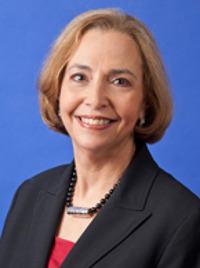 Beth Gamel's need to get out,
eventually, stirred the merger drink.
One catalyst for the deal was the desire of Pillar partner, Beth Gamel, the firm's executive vice president who founded the company more than 27 years ago, to "create a road to retirement." The problem had been that Pillar president William Baldwin liked nothing about the prospect of losing Gamel. He'd lose his long-time partner and have to finance her buyout as insult to injury. Baldwin has good younger talent coming along but they are still in the seasoning process.
This was where the idea of a merger with a nearby competitor in Argent,. with its chief principal, David Duchesneau, seemed to be just the ticket. It meant gaining a partner and gaining critical mass — a better footing from which to stomach a buyout. See: RIAs reveal their M&A war stories with 200 Schwab IMPACT attendees.
"This is about creating a greater enterprise," Baldwin says. "It's about succession, sustainability and getting to a critical size. As a $600 million firm, you're still very small and you don't have a lot of leverage and enterprise value."
Ego management
Even if these sorts of arrangements make sense on paper, personalities can get in the way of a deal, according to Steven Levitt, co-founder and managing director of NYC-based investment banking firm Park Sutton Advisors.
"You'd think we'd see more of these types of transactions, but it's very hard to make it happen because of egos," Levitt says. Many people go into business because it's "good to be king" as Mark Hurley (via Mel Brooks) likes to say. "King" jobs get eliminated in mergers. See: Why the Moss Adams-Rowling Dold merger came apart despite looking picture-perfect on paper.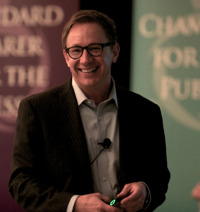 David DeVoe put all the parties
in one room and opened the
books of both firms.
One way that ego got eliminated in this highly personal transaction was by bringing in a third party who was familiar to both sides — David DeVoe of DeVoe & Company. He literally put both parties in one room and let them see each other's financial innards so the process of coming to valuations was transparent across lines.
Each firm uses Schwab Advisor Services as its primary custodian and DeVoe was formerly the director of M&A at that firm before founding his own mergers and acquisitions consultancy. Baldwin had met DeVoe before and Duchesneau had heard him speak at a NAPFA conference.
Stronger story
With the merger, Baldwin is able to keep his 11 employees around long enough to have them grow into a partner role.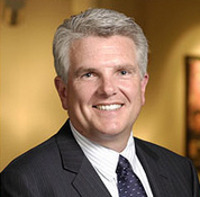 David Duchesneau gained the stature to
do a deal with the more
buttoned-down Pillar by reaping Fidelity referrals
efficiently and aggressively in recent years.

"There's so much value in scale and the benefits of merging in this day and age and creating a billion-dollar-plus firm — it just makes for a stronger story when you're out there competing against the wirehouses," says DeVoe, whose San Francisco-based firm served as consultant for both firms in the merger — a break from th adversarial approach of a broker serving on each side of the deal. The result was DeVoe's biggest deal to date.See: David DeVoe, Schwab's RIA M&A chief, leaves to start his own shop. His company has now had 64 engagements and 24 of them have been succession related.
One future
Levitt says Baldwin's decision to couple his buyout of Gamel with the Argent merger was wise. Gamel isn't retiring right away but will be bought out over time, Baldwin says
"It's much easier to liquefy the founder at a reasonable valuation from a bigger business," he says.
Baldwin and Duchesneau began talking informally about a possible merger more than 18 months ago over breakfast, according to Baldwin. At the National Association of Personal Financial Advisors conference in Chicago in May, Baldwin, a past NAPFA chairman, spoke to DeVoe about the possibility of serving as an independent consultant on the deal. Baldwin says he approached Duchesneau about using DeVoe as an independent broker for both sides and he agreed.
"It's a bit scary — [our respective RIAs are] a huge asset for each of us," Baldwin said of the merger. "It was nice to go through that process with DeVoe and envision the future as one."
Deal bogs down
But after kicking off talks, the marriage between the two fee-only firms, which boast an evenly split $1.2 billion in combined assets, got bogged down and wasn't consummated until this week. One factor slowing things down was that the firms simply were more focused on opportunities for closing prospects.
"It took a long time — longer than you think it would," Baldwin says, noting that the process came to a halt in the latter part of 2012, when attorneys were MIA with so much business related to the estate tax changes. "It was like everyone went on vacation at the same time and there were no rooms available."
"But there also was a lot to work out," Baldwin says. "Beth and I have been partners for 27 years and worked together before that, and Dave [of Argent] started his company 21 years ago, so each side had history to sort through."
Baldwin rejects the notion that the merger was spurred by current and prospective client overlap between the firms.
No shopping sprees
Each firm's respective client base is diverse and not particularly specialized in either the 128 tech corridor nor the revered higher educators to the east, says Baldwin. "It's hard to think of situations where people were shopping with each of our firms."
"The sustainability of the enterprise was the driving factor," he says. "A $1.2 billion operation tends to have better [profit] margins."
Geography played a role as well.
"A larger local presence was needed. We never considered approaching someone from New York or Philadelphia. That wouldn't have filled a need."
Split at birth?
With both companies within a whisker of $600 million in managed assets and having 11 employees apiece, "It's amazing how close we are in so many respects," Baldwin says. "They've been growing rapidly in recent years — I didn't realize that they'd grown to that level. Everything about this feels right."
With both market share and a bigger asset bounty to boast, the newly formed Argent has some integration decisions and executions to face. They're focused now on merging their portfolio accounting and CRM systems. On the tech front, both use older legacy-type systems. Pillar uses Advent Axys, while Argent uses Schwab PortfolioCenter, for instance.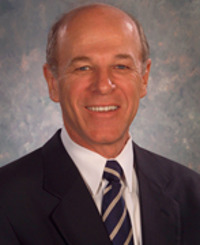 William Baldwin: It's much easier to
liquefy the founder at a reasonable
valuation from a bigger business.
Baldwin said Pillar's average client assets under management is around $6 million, while Argent's is slightly lower, having garnered more clients but typically with fewer assets, through the Fidelity Wealth Advisor Solutions network — Fidelity's name for its program that refers clients from branches to RIAs. See: Fidelity primes the referral pump for RIA clients.
DeVoe saw the deal in simple terms: Argent's rapid growth in recent years, by aggressive reaping of Fidelity referrals, put it in Pillar's AUM league, and its estate planning and tax services were a great complement to Pillar's effective use of technology and processes.
Valuation concerns
Determining how to put an M&A price tag on all that took some doing — but got done in the spirit of cooperation, according to DeVoe.
"There can be some concern about those valuations. But we had all read the same book, so it was fairly straightforward from there."
He continues: "There's power to being one of the dominant players in a geographic market. Combining forces and exceeding $1 billion in assets in targeting an ultra-high segment of the market is a valuable thing, without a doubt."
Levitt says RIAs driven by the adage "grow or die" who see rising costs and a tougher market to grow business organically would be wise to follow the Pillar-Argent merger over the next few years. See: What I learned at Harvard Business School that doubled my RIA assets to $3.3 billion in two years.
"A lot of these businesses need to achieve scale and see the need to do something transformational. It's hard to make these deals, but I do believe we're going to see more of these deals than we were five years ago."
The key, however, is for principals to lose the ego, being open to mergers instead of only deals in which they are the acquirer.
"If people could try to remove the ego and emotion from deals like this, it could be hugely beneficial toward the creation of franchises and value creation," Levitt says.
---
---
Mentioned in this article:
---
---
---
Kevin
Jim – Thanks for the article. You mentioned Devoe & Company as having played a vital role in getting the deal done. Do you know of other valuation firms that specialize in RIAs that you could recommend? East coast firms that specialize in small to mid size RIAs would be our specific scope but we're open to all suggestions. Appreciate you emailing me privately.
Thanks