The 8 things I learned about Lloyd Blankfein at the SIFMA confab when he was grilled by Politico
The Goldman Sachs chief used artifice to boost himself and his company and stayed appealingly accessible all the while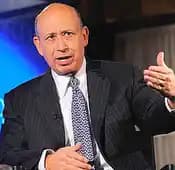 Lloyd Blankfein: A job like this is hard to come by.
---
---
---
Robert Boslego
November 14, 2013 — 5:45 AM
If Lloyd isn't offered a top government post, he will die at his desk some day in the distant future, as the longest running CEO of GS.
Paully
November 16, 2013 — 9:23 PM
I am sure if Al Capone showed up and sold you spoiled alcohol, you will write a praising article about him WITHOUT A SINGLE STING — because you get paid by Goldman's type to work against the people.
http://forum.gulilebulbul.com/member.php?action=pr
Apple's keyboard dock accent for your personal iPad ($69) presents a person of your respective simplest answers for which include a tough keyboard for the gadget. It nonetheless won't be able to compete getting a cell pc or desktop laptop when it consists of specialist typing and modifying abilities, but many will realize the acquainted performance of constructing use of a full-dimensions keyboard.
http://www.iwsamerica.lfchosting.com/_vti_inf.html
An ecchymosis is basically a bruise bigger than one centimetres. A bruise less than 1cm whilst not underneath three mm is said to become a purpura. A bruise beneath 3 mm is actually a petechiae. Code 782.seven is applicable and also to petechia although not purpura, which has a number of other codes (287.-287.9) with regard into the etiology.