Part II: RIA custodians' answer to challenges to their monolithic control: We still have big-time scale advantages
Roll-ups and other mezzanine firms are squeezing RIA custody margins as a value proposition but the big-brand custodians -- and some new ones -- are liking the cards they have to play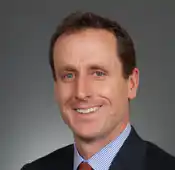 Mike Durbin: I won't be threatened until one of these folks wakes up and decides to be a custodian or a clearing firm. I don't find that to be a near- or medium-term risk.
---
---
Mentioned in this article:
---
---
---
Eric Blair
November 11, 2013 — 7:47 PM
That someone at Schwab did not respond to your query while someone at Pershing did is meaningless. I have enjoyed a brief professional experience using Schwab's platform and found it excellent as far as broker platforms go. On the other hand my experience with Pershing as a custodian can only be described as awful as far as their technology and general procedures are concerned. On the other hand the quality of their people was excellent. Pershing's problem resides at the top, where no one is listening to the issues presented by their RIA clients, or they just don't care. In a post diligence investigation, I only encountered RIAs who left Pershing, were leaving, or planned to leave, or wanted to leave. Each RIA cited the poor quality of Pershing's technology and the unwillingness of the technology team to admit that their product was inferior. In comparison, Fidelity regularly interviews its clients asking for suggestions on how to improve the technology deliverable. Hubris brings everyone down to size. If Pershing itself displayed the quality and care of most of the individuals it employs, it might have a future, as long as it fixes what clearly doesn't work.
http://dev9.seovb.biz/421/member.php?76654-carpint
Even though quite a few attributes while in the UAE are enduring construction delays, it is actually checked in with Angela Giuffrida, a property reporter right here within the organization desk, and she or he thinks the iPad venture may be going forward.Apple iPad Keyboard Dock
http://savewaydrivingschool.ca/
Jag Jenny shares his understanding on Cloud Networking and Cloud Server which makes you capable of finding the plans that most closely fits your requirements. If you want to learn more on Cloud Networking and Cloud Server ?stop by – and .Colon Facial cleanser A Welcome Stress Buster