Mike Durbin: I won't be threatened until one of these folks wakes up and decides to be a custodian or a clearing firm. I don't find that to be a near- or medium-term risk.
Brooke's Note: We have been working on this piece, haltingly, for months. One disappointment was not getting Bernie Clark or Tom Nally, heads of the Schwab and TD RIA units, respectively, to comment. I wouldn't read too much into it, necessarily. But, on the other hand, Mike Durbin and Mark Tibergien, heads of the Fidelity and Pershing RIA units, did comment. These men can be commended. Answering questions about threats to their businesses don't necessarily have a big upside. But Mike and Mark proved comfortable in their intellectual skins here (and often) and we are grateful for that.
The big RIA custodians face something today that they have never quite experienced before — determined competitors.
Until now, the Big Four — Schwab, Fidelity, TD Ameritrade and Pershing — have continued to bask in one of the last free rides of the free enterprise system — first-mover advantage. But while first-mover advantage in the high technology realm might buy you a few months or, if you're lucky, years, the advantage has proved far more lasting in RIA custody. That's because RIAs hate the process of leaving a custodian — including burdening clients with filling out new paperwork — and RIA custodians stayed largely beneath the radar. It also helped that critical mass is key, and only so many can achieve that.
Better yet, the institutions that might compete with the Big Four's critical mass unilaterally disarmed themselves from day one. Banks, wirehouses, trust companies and independent broker-dealers all chose to play the sleeping hare while the tortoise ran. RIA custodians always felt free to throw a punch at a wirehouse or its legacy-model cousins without fear of a counterstroke. See: The 10 things Morgan, Merrill, UBS and Wells Fargo could do if they really, really wanted to stem the RIA tide.
New forces
In the first part of this two-part article, we looked at how once-subdued custodian competition is popping up seemingly everywhere — including the brokerage world. The RIA business has reached such critical mass and momentum that executives ignore it at their peril.
The new competitors benefit from the big custodians' inability to generate profits as effectively as they did in the past. "The whole idea of being a custodian is you're one giant e-commerce website," says Timothy Welsh, president and founder of Nexus Strategy LLC. "Advisors interact with you electronically and do all of the work and custodians sit there and hold the money. The challenge is, trades came down from $50 to $60 a trade to $9 a trade." See: Schwab and T. Rowe Price finally strike a OneSource deal with help from an ex-Fido exec.
Still powerful
Still, it would be a mistake to presume that legacy RIA custodians, like their wirehouse forebears, are going to sit out the next leg of RIA growth. Of course, custodians have their own cultures, profiles and internal conflicts, so how they proceed varies from case to case. But most show signs of adapting their business models to shifting market dynamics even if it means ceding some of their role as envelope-pushers, reservoirs of integration and brain trusts to RIAs to the new players.
This article looks at the varied challenges and elicits some very candid thoughts from two top custodial heads about the pressure they're facing. Those threats may be mitigated by the overarching opportunity and the strength of their franchises.
Far-off threat?
One thing is certain, says Mike Durbin, head of Fidelity Institutional Wealth Services: Competitive threats to custodians are real. Firms like Dynasty Financial Partners, Focus Financial Partners LLC and HighTower Advisors LLC now help fulfill some of the needs Fidelity would have taken care of in the past — starting with recruiting and helping breakaway brokers in their transition to the classic RIA model. These upstarts may also stand with the RIA in negotiating custodial fees — chiseling margins. See: How Harter broke away from Morgan Stanley Smith Barney to find new vendors — and found old friends.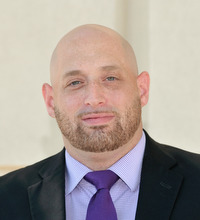 RBC showed it's a serious player
by hiring Ryan Marcus as senior
vice president of business development.
But Durbin says optimistically that what he doesn't see is any move by the mezzanine class to usurp the core custody value proposition. "There is a realignment of who is performing certain functions. Some of these companies are performing duties that might have previously been done by custodians in the past," Durbin says. "But I won't be threatened until one of these folks wakes up and decides to be a custodian or a clearing firm. I don't find that to be a near- or medium-term risk."
And that's easier said than done, says Durbin, who observes that there's a reason the new firms don't want to get into the RIA custodian business: It's not an easy business to start from scratch.
"You'll continue to see these new models and new entrants, but so far what they have in common is an incredibly small appetite to be an RIA custodian. It's tough to be a custodial startup."
Beyond box checking
Such mezzanine firms include National Advisors Trust, SEI Advisor Network and AssetMark. They're essentially asset custodians in addition to the trust and TAMP services that they are known best for providing. See: 'AssetMark' rides again as a $20-billion TAMP with a receding Genworth hangover.
In the case of National Advisors Trust, the assets are held by Fidelity-owned National Financial Services LLC. The same can be said for new RIA custody entrant Commonwealth Financial Network. See: Commonwealth and Securities America get into the RIA custody business and Wells Fargo is right behind them.
Fidelity makes moves
In a notable move earlier this year, Fidelity was the first custodian to forge a deal and — more importantly a process — with a bank that is willing to streamline loans for RIAs. This capital takes on greater RIA importance as the need for speed in succession planning accelerates and advisors are more aggressive in making strategic investments, internally or externally, to expand their businesses. See: Fidelity's M&A program reload looks 'game-changing' after it partners with a middleman to get Uncle Sam to guarantee RIA deals.
The company has made other notable inroads in cloud technology, and in incorporating RIAs into corporate 401(k) efforts.
On the other hand, Fidelity has taken heat for charging its smallest advisors annual fees. See: Fidelity will soon charge a big fee to small advisors.
Durbin acknowledges that because of the demands for service, his firm has had to charge steeper fees to smaller RIAs because it wants to provide all advisors to achieve the same level of service. "The demands are getting higher," he says. "We didn't want to have this stark differentiation of our smaller firms not getting access to the same service. All of our advisors get the same service model."
No substitute for scale
One firm in which the to-be-or-not-to-be-in-custody drama has played out is RBC Advisor Services. The custody division of the Royal Bank of Canada came bolting out of the gate in 2009 only to pull back. More recently it seems to be working back up to a gallop. See: What ever became of RBC's RIA custody unit after it showed such promise.
An indicator of its serious intentions was luring over the indomitable Ryan Marcus, 34, to serve as its senior vice president of business development. See: After a head-fake, Royal Bank of Canada shows it's back (or never left) in the RIA game with two NextGen hires.
Inside insight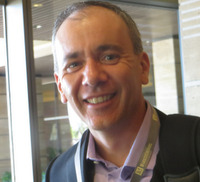 John Furey: The HighTowers of the
world are super-sophisticated and have folks
who used to work for the
custodians and know how pricing models
work,
It stands to reason that newcomers like RBC would struggle in this space, given that the industry has matured so much, says John Furey, principal of Advisor Growth Strategies LLC.
"I think buyers of custodial services are smarter and more sophisticated. They're more informed buyers. The HighTowers of the world are super-sophisticated and have folks who used to work for the custodians and know how pricing models work," he says.
Furey says the challenge is for custodians to build larger models for the future and focus on what sets them apart — such as technology.
"You see a lot more focus on practice management and business management."
IBDs looming
In addition to new firms on the scenes like Dynasty and Focus Financial, the custodian leaders now have to worry about independent broker-dealers encroaching on their business. For instance, LPL Financial":https://www.riabiz.com/d/70052's RIA division, which was launched at the end of 2008, and has $54.9 billion (about half are transaction assets) on the RIA custody platform as of its recent earnings release for Sept. 30. See: LPL's RIA assets skyrocketed in 2012.
LPL does count the commission-based assets of hybrid-RIAs as RIA assets along with fee-based ones. Even so, industry leaders say that LPL is making headway grabbing many new breakaways.
St. Petersburg, Fla.-based Raymond James Financial Inc. is another upstart as is St. Louis-based Scottrade. On the heels of LPL, the firm is gaining real traction attracting smaller breakaways. See: Scottrade proclaims itself the 'compliance custodian,' partnering with RIA In a Box and staffing a hotline with ex-regulators.
National Advisors Trust Co. in Overland Park, Kan. is another threat to custodians because the RIA-owned gives RIAs the ability to put their trust assets at the custodian of their choice. See: By hiring a Fidelity sales veteran, National Advisors Trust goes after the $1 million to $10 million client who use $500 million RIAs.
Long-held dream
While the threats to RIA custodian dominance are real, there's a case to be made that the RIA custodians haven't lost their edge at all and are making sizable strides in advancing their mission. In some cases, these firms are adding new components of their custodian division and in other cases, they're trying to bolster other profit-making parts of the business to make up for the revenue pressures from their RIA divisions.
Pershing Advisor Solutions LLC, headquartered in Jersey City, NJ., for instance is continuing its mission to bring BNY Mellon and Pershing together as one offering for RIAs. See: After trying life as two silos, the custody units of BNY Wealth Management and Pershing will largely merge. See: Pershing and BNY Mellon unveil a unified, 'dream' RIA and bank custody unit.
That means that Pershing Advisor Solutions and BNY Mellon's Wealth Management Advisor Custody Group will become, if you will, a custody sandwich. Still a work in progress, this new formation obviates the need to choose between the different custody models as the business development, relationship management, client service and technology will all be a single client experience, according to the company. The integrated bank and brokerage offering will also allow advisors to realize operational efficiencies by eliminating duplicative efforts while being supported by BNY Mellon, with its more than $26.2 trillion in assets under custody. See: After trying life as two silos, the custody units of BNY Wealth Management and Pershing will largely merge.
Market pressures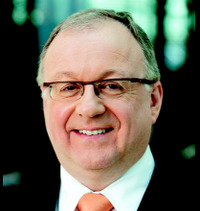 Mark Tibergien: We can afford to
say no to those RIA firms
who don't value what we do
and aren't willing to pay a
fair price for what we offer.

Mark Tibergien, chief executive of Pershing Advisor Solutions, isn't terribly bothered by roll-up firms that try to add value to their proposition by using their negotiating power with vendors and custodians. "The vast majority of firms we work with are not part of a consolidator," he says, adding that newcomers like HighTower and Focus Financial are a pretty small part of the overall custody market.
Still, Pershing and its competitors are still feeling the squeeze from other quarters.
"The reason the custody business is under pressure is because there are three big revenue drivers — interest rates, trading volume and asset values," he says.
"As you know, interest rates are near zero, which has forced money market funds to waive their distribution fees paid to custodians and broker-dealers. While the markets have gone up, trading volume has not, and so this has been another driver stuck in neutral. The bright spot is in asset values — market increases since 2009 have been a lifesaver to a custodian's economics." See: In search of alternative income solutions in the current low-yield environment.
Tibergien points out that each deal is separate and is based on a number of factors, including the advisor's mix of business such as individual securities, ETFs and cash. The number of accounts the advisor has can also affect pricing.
Tibergien also says it can be difficult to compete against custodians waging war by slashing prices. "This is a harder form of pressure to compete against. The other element is that occasionally custodians will pay upfront subsidies in the form of marketing or technology support to help RIAs make the conversion to their platform," he says.
Industry leaders, Tibergien says, often forget that custodians have several ways to get profits, pricing being just one of them. Other methods include client mix, product and service mix, revenue growth, cost control and operating efficiency.
Controlling money at the source
That's why, Tibergien says, Pershing focuses on larger firms that serve high-net-worth clients, and "why we have enhanced our offering with such things as private banking and bank brokerage custody."
He adds: "All that said, the balance of power has shifted to advisors regardless of whether they are on a broker-dealer platform or a custody platform. This may be one reason why some firms are beefing up their retail businesses so that they are less dependent on RIAs for future growth. I suspect they'd rather control the money at its source."
Tibergien also concedes that the move to index funds and ETFs and other low cost solutions is also a challenge to margins because what a custodian makes off of these products is much lower than its profit margin from actively managed mutual funds and managed investments. See: Why the whiff of another delay of Schwab's ETF-only 401(k) plan is drawing so much attention.
"But it's not the role of the custodian to dictate which solutions advisors use," Tibergien says. "The primary function of a custodian is to provide a safe place for investors to hold their assets, and in this spirit, provide their advisors with access to products, technology and business support. Our challenge is to not let the offer be commoditized."
Staying relevant
Tibergien says that because of the competitive change in the landscape, it's quite possible custodians will be forced to change their business models.
"While this is not something we have seriously considered, I could imagine that at some point, custodians may have to rethink their pricing model to include a custody fee or even a flat fee charged directly to the advisor in return for access to their technology, fund and ETF supermarket, and practice management support," Tibergien says.
"Even the largest firms in the business won't pursue a race to the bottom if the margins to support an advisor's business aren't sufficient to allow them to invest in their platforms to stay relevant … and safe. The only motivation to do otherwise is if they have proprietary products such as mutual funds to sell through the RIA channel so keeping the distribution tethered to them would make economic sense."
Tibergien feels his firm is in a good shape with its scale and substantial investments in technology, but needs to stay strong on its prices to RIAs.
"We can use our scale, our substantial investment in technology, and our creativity around financial solutions to deliver a compelling offer," Tibergien says. "We can also afford to say no to those RIA firms who don't value what we do and aren't willing to pay a fair price for what we offer. What we can't control is how the markets will impact our margins.
Branching out
Schwab continues on the now well-worn path of preaching a do-it-yourself ethos while quietly delivering white-glove service to RIAs. The company's new advertising campaign about how investors should "own it" when it comes to investing shows that chairman Chuck Schwab is not afraid to risk offending advisors or clients involved in relationships that involve highly discretionary relationships. See: Schwab drops pretense: $2-million clients its staple branch diet in bid for fresh $2 trillion.
Where Schwab is demonstrating its pioneering spirit is in areas like ETFs, 401(k)s and investment management. See: Windhaven misses its 12-month benchmarks again but still hits asset-gathering mark
A Charles Schwab & Co. spokesman declined to comment at all for this story.
Tech differentiator
One of the windfalls RIAs have realized from the ramped-up competition is the big investment in technology being made by all the custodians.
"Over time, we've seen the custodians offer zero front-office support and help in things like marketing and technology,: says Welsh. "Ten years ago, custodians didn't have to do much of anything except simply be a custodian. Now, because of competition, they're offering all of these massive investments in technology." See: Where RIA technology stands heading into 2013 after 2012 lost some steam.
But mostly, what Schwab does well today it did well a decade ago: Make hundreds of RIAs with $1-billion-plus of AUM happy by providing a high level of service. And with service remaining the top concern of RIAs, the San Francisco company is still the force to be reckoned with.
Not going there
Where Schwab occasionally gets criticism from RIA principals is for its willingness to operate without the sense of urgency and entrepreneurial drive that it was known for in the 1990s and early in the last decade. Bernie Clark, senior vice president in charge of RIA custody explained in some detail this summer where his company is coming from in its actions. See: A sometimes defensive Bernie Clark makes four points pertaining to Schwab's RIA custody business in an update to Wall Street.
It was a change in tone from a few years ago when RIABiz interviewed him. See: After lunch with Bernie Clark, the future of RIAs seems to have no limit.
Based on recent outspoken comments, Schwab CEO Walter Bettinger has strong views about the RIA business that suggest that he'll be darned if he's going to be dragged into any bare-knuckle battles with competitors — especially if Schwab capital is involved.
"Our strategy has remained the same. We do not buy financial advisors into the RIA world with checks, with financial incentives," he said in a business update with analysts in April. [That's the] first step towards looking like the wirehouses who pay financial advisors to bounce around from one firm to another. So that is a rat trap that we chose not to go down. Some competitors did and we're not going to go there in the future. "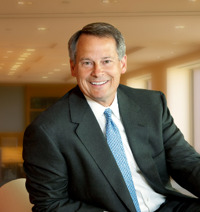 Walt Bettinger: We'll ride the mega-trend
of financial advisors who want to
be an entrepreneur moving into the
RIA world and be pleased with
that rate of growth.
$1 trillion changes everything
In fact, Bettinger seems to stoke claims by some Schwab naysayers that the company is complacent when it comes to the RIA business.
"We'll ride the mega-trend of financial advisors who want to be an entrepreneur moving into the RIA world and be pleased with that rate of growth."
Schwab advocates point out that the company needs to play a different game as it nears the $1 trillion mark of assets — in good years netting assets that alone are bigger than the whole books of smaller competitors like Pershing.
Still, its "ride-the-mega-trend" approach that Bettinger describes contrasts with his more ambitious rhetoric when it comes to Schwab building up its own RIAs like Windhaven, Schwab Private Client and ThomasPartners. See: Why I moved my account from Schwab's RIA and what Chuck could do to improve Schwab Private Client.
A premium on scale
There is indeed an undeniable power in sheer size, says Durbin. "As an RIA custodian, we offer tremendous scale because of Fidelity Institutional Wealth Services but that business sits inside Fidelity Brokerage which is three to five times the size of IWS," he says. "I think there's something sustainable there." See: Mike Durbin is putting his stamp on Fidelity as an RIA custodian for asset-flush breakaways.
Durbin adds that the importance of scale may actually be increasing as the need for volume increases in the face of slimmer profit margins.
"We talk inside the firm all of the time about the long-term downward secular pressure on revenue yield fueled by product mix, growing use of things like ETFs. There is downward pressure, there's no doubt about it. In a perverse way, we're not altogether terrified about it. It puts a premium on scale."
Fresh troops
TD Ameritrade also seems to be focusing a great deal of its efforts on the retail side of the business. The company also declined to comment for this story. But in September 2012 it announced that it is opening an insurance agency of sorts in an effort to gain additional revenue. See: Not without criticism, TD Ameritrade opens an 'insurance agency' for RIAs that want to provide annuities.
In addition, the Omaha, Neb.-based firm is bulking up on its retail sales force. During an analyst conference call in January, chief executive Fred Tomczyk spoke about the company's plan to add 100 additional salespeople this year.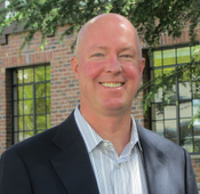 Tim Welsh: They're realizing they have
market power and aren't afraid to
sell off the crown jewels, or
they're saying 'we need to make
this a more cost-effective business.'
"Those new salespeople got split between retail and institutional; retail probably has 800 salespeople, institutional probably has a couple of hundred, so let's call it 1,000," Tomczyk said in the conference call. "So it's a 10% expansion of your sales force, roughly. The bulk of them will go towards the retail side, and they'll be spread across the country."
TD closed out the books for its fiscal calendar 2013, which ended Sept. 30, and the company has about 4,500 RIAs on its platform and gained 389 breakaway teams.
The company's institutional net new assets for fiscal year 2013 grew at about four times the rate of TD's retail brokerage business. The average advisor joining the firm has risen and currently exceeds about $100 million in assets. TD Ameritrade companywide took in $50 billion in net new money from clients in its fiscal year, and of those new assets, 75% came from RIAs. See: How TD Ameritrade is playing the logo game to spur 4,000 of its wavering RIAs to adopt its third-party hook-ups.
The cost of wine and cheese
Net-new assets and a buoyant stock market aside, RIA custodians are feeling pressed to reap revenue by tapping less traditional areas of their business.
It's typical for custodians to offer sponsored events at their conferences, such as wine and cheese receptions. Also, some custodians invite advisors to baseball games, and these have always been client-appreciation events and were not sold to vendors.
Last spring, RIABiz learned that that Charles Schwab is hoping to charge vendors to sponsor events. In an May 14 e-mail obtained by RIABiz, Joe Pellissier, sponsorship development senior manager, wrote to vendors, giving them opportunity to sponsor events such as a wine and cheese tasting reception on June 12 at the price of $4,500. Another example was a Philadelphia Phillies versus Chicago Cubs game on Aug. 6, also at the price of $4,500.
A Schwab spokesman declined to comment on this issue.
It's actually a pretty smart move, given the competitive nature of the business, says Welsh.
"Now, they're using those typical relationship events to raise revenues," he says. (Welsh previously worked at Schwab as a director of marketing). "To me, they're realizing they have market power and aren't afraid to sell off the crown jewels, or they're saying 'we need to make this a more cost-effective business.'"
---
---
Mentioned in this article:
---
---
---
Eric Blair
November 11, 2013 — 7:47 PM
That someone at Schwab did not respond to your query while someone at Pershing did is meaningless. I have enjoyed a brief professional experience using Schwab's platform and found it excellent as far as broker platforms go. On the other hand my experience with Pershing as a custodian can only be described as awful as far as their technology and general procedures are concerned. On the other hand the quality of their people was excellent. Pershing's problem resides at the top, where no one is listening to the issues presented by their RIA clients, or they just don't care. In a post diligence investigation, I only encountered RIAs who left Pershing, were leaving, or planned to leave, or wanted to leave. Each RIA cited the poor quality of Pershing's technology and the unwillingness of the technology team to admit that their product was inferior. In comparison, Fidelity regularly interviews its clients asking for suggestions on how to improve the technology deliverable. Hubris brings everyone down to size. If Pershing itself displayed the quality and care of most of the individuals it employs, it might have a future, as long as it fixes what clearly doesn't work.
http://savewaydrivingschool.ca/
Jag Jenny shares his understanding on Cloud Networking and Cloud Server which makes you capable of finding the plans that most closely fits your requirements. If you want to learn more on Cloud Networking and Cloud Server ?stop by – and .Colon Facial cleanser A Welcome Stress Buster
http://dev9.seovb.biz/421/member.php?76654-carpint
Even though quite a few attributes while in the UAE are enduring construction delays, it is actually checked in with Angela Giuffrida, a property reporter right here within the organization desk, and she or he thinks the iPad venture may be going forward.Apple iPad Keyboard Dock