RIABiz launches its redesigned 'responsive' website
After our Terence Hong dismissed the notion of an RIABiz app as so 2012, we go with a go-anywhere technology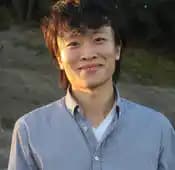 Terry Hong is working out bugs and drinking coffee.
---
maria marsala
November 4, 2013 — 2:55 AM
At first, I thought I was at the wrong site.
Nice going on the new design. Thank you Terrence for the very clear "sharing" tools.
I too built this responsiveness thing into my blog this year, it's taking me a little to get used to.
May I suggest a tiny change? Lower the brightness of the blue in the nav bar and headlines just a tiny bit.
Brian Hamburger
November 4, 2013 — 9:47 PM
Congratulations on the design upgrade. You are doing a tremendous service for the independent movement. Keep up the good work!
Mike Capelle
November 7, 2013 — 2:30 AM
Great job with the new site — much easier to read on my iphone!
Avinash Bhardwaj
November 13, 2013 — 1:52 PM
Responsive Website for Your Inspiration : http://responsivesite.org/sites
Kirk Lowe
November 26, 2013 — 5:22 PM
Going "responsive" was a good move for your website. Here's a good article on why RIA's firms should consider making their websites responsive and what that means – http://goo.gl/JaGp6W.
---
Mentioned in this article:
RIABiz.com
RIA Publication
Top Executive: Brooke Southall
---
---