Part I: Is the era of the monolithic RIA custodian coming to an end?
RIAs, small custodians, co-ops, study groups, roll-ups, TAMPs, compliance shops, OSJ and IBDs are all chipping away at much of what fit under the roofs of Schwab, Fidelity, TD and Pershing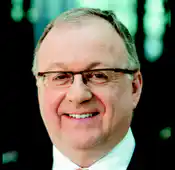 Mark Tibergien in Part II: The balance of power has shifted to advisors, regardless of whether they are on a broker-dealer platform or a custody platform.
---
---
Mentioned in this article:
---
---
---
Brian Lauzon
November 19, 2013 — 1:29 PM
Very well-written article. These macro trends (maturation, margin pressure, new/innovative industry participants, changing roles) are changing the landscape for RIAs.
IMO, for RIA firms, these changes all point to:
1) Higher "costs of doing business";
2) Heightened importance of scale; and
3) An increased need for dedicated management talent so they can compete and grow profitably.
http://www.n0515.com/space-uid-10556.html
Most on the features with the apple iphone, just like the digital compass, accelerometer, GPS, 3.5 mm stereo audio jack and audio and online video assistance are present in the iPad and give a superb practical experience. The Apple iPad selling price has become set at about ?29 for the 16 GB model and will go up to ?99 with the higher-end varieties. The Apple iPad release date were set to get 28th Could, and is also now up for sale.
http://dutcham.com/policies.htm
Just in case your physique is often a by which shoulders are enclosed with weighty upper thighs and legs, the type of costume you'll want to set on Quinceaneras gown which has an exciting-out skirt or maybe an A-line skirt with significant base. Your best should for being people today with linear shoulders and adhering versions.