Marty Bicknell: I don't consider this to be an afterthought.
Marty Bicknell has sat back and watched NestWise close, Merrill Edge boom and a world of online RIAs aimed at the mass affluent market throw off heat — but mostly burn cash.
With that invaluable intelligence and several years of tinkering in his own skunk works, the chief executive of Mariner Holdings, with a combined $24.5 billion of assets managed in its RIA and asset manager, has launched FirstPoint Financial — a venture that promises real financial planning for everyone with no set minimum asset level. Bicknell is also chief executive of FirstPoint.
"It won't be robo-advisors," he says. "We'll use technology, but it's real people using real advice. These aren't call centers." Mariner recently upgraded its technology by replacing its old software with Orion. See: Orion wins a $2-billion RIA account from Advent after two very long drives across the prairie. The company is also making heavy use of eMoney andMoneyGuidePro — two technologies it has long used — to crank out financial plans. See: MoneyGuidePro back on a roll after the.
$100 million and counting
One obvious difference between FirstPoint and other ventures aimed at the low-balance crowd is that it hits the ground running with an experienced staff and a $100-million-plus book of business that is essentially being segmented from Mariner Wealth Advisors, manager of $6 billion of mostly high-net-worth assets.
The approach is more similar to the venture Roger Hewins launched a year ago. See: A $2.5 billion RIA makes its mass-market bid for thousands of new clients. Hewins Financial Advisors LLC launched Key Access Services, aimed at smaller investors and, in particular, smaller business owners and the children of wealthy clients. Hewins Financial and its affiliate, Wipfli Hewins Investment Advisors LLC
FirstPoint will charge a fee based on assets of 1% or 1.25% that covers all of a clients costs including financial planning.
Making the rich richer
FirstPoint already has five advisors dedicated to the venture, including Brian Leitner, who will oversee it under the title of senior vice president of practice management.
The business already has its own office spaces in Tulsa, Okla., Omaha, Neb., and Leawood and Pittsburg, Kan. The plan is to expand rapidly to Cincinnati and Madison, N.J., and have 25-plus employees in two years. Though FirstPoint has dedicated space, it will be co-located with Mariner's core offices.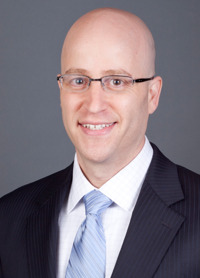 Brian Leitner will lead the new
venture.
For Bicknell, FirstPoint is an expression of his long-held desire not to just have a practice where he helps rich people to stay rich or get richer. Mariner Wealth Advisors has always — albeit quietly until now — had no set minimums. But smaller accounts were never handled efficiently and cohesively in a way that satisfied him. in the past two years, Mariner has begun to put more organization around smaller accounts — which he loosely defines as falling into the $200,000 to $1 million range.
Now, it's game on.
Part of the big picture
"I don't consider this to be an afterthought," Bicknell says. "This is about an obligation to me."
Still, he allows that filling that obligation is eased by Mariner's structure and a heretofore under harvested windfall of hot mass- affluent leads. His staff is segmented into financial advisors who concentrate on serving existing customers and eight other people who concentrate on business development and gather assets by methodically working centers of influence such as accountants. Mariner acquired the wealth management arm of an accounting firm. See: Big Midwestern RIA buys itself a national presence in deal with CBIZ.
To an extent, Mariner's start resembles that of Merrill Edge, which has matched advisors, often junior ones, with customers with lower balances and managed their accounts with a modified model. See: The amazing success of Merrill Edge and why some legacy Merrill brokers think it's eating their seed crop.
By contrast, NestWise did the equivalent of planting apple seeds rather than six-foot saplings — both with establishing advisors and winning clients. See: NestWise is starting to take shape and take flight under LPL's wing — and from under Schwab's shadow.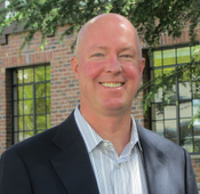 Tim Welsh: All Marty had to
do was bifurcate his clients, put
a stake in the ground and
say: we're in business.
FirstPoint is certainly entering a crowded field but appears to be poised for success, according to Tim Welsh, president of Nexus Strategy in Larkspur, Calif. He cited a statistic in Corporate Insights showing that there are now 59 online financial advisors or platforms aimed at investors.
Online advisors are growing assets at tremendous rates but are still tiny in absolute terms. See: Looking more like Windhaven after a revamp, Wealthfront names a noted academic CIO and boosts its assets 15-fold.
Pulling the trigger
But the giant difference with FirstPoint is how low its client acquisition costs are relative to pure startups.
"All Marty had to do was bifurcate his clients, put a stake in the ground and say: We're in business. If you saw the P&L on NestWise, you'd never pull the trigger. Break even could take 20 years. The so-called robo-advisors just have free money from venture capitalists."
One similarity between FirstPoint and other mass-market startups is the utilization of model portfolios, which is to say a finite number of pods of off-the-shelf intellectual capital to which it can plug in. Still, the investment wisdom emanates from Mariner's CIO, and care is taken to customize asset allocations.
Though Bicknell says that this venture is more about doing the right thing for investors, he says it also represents his optimism about the up market direction in which the big national brands are headed. Accounts below $1 million and the advisors who serve them have consistently been shed, marginalized or simply not pursued.
There are no shortage of firms looking to fill that gap including: Edelman Online, Wealthfront, Personal Capital, Betterment, eSavant, and SG Select. Until recently, Bloomberg was on that list to some extent. See: Bloomberg warns that BloombergBlack is shutting down-
---
Related Moves
---
September 10, 2019 – 10:52 PM
---
---
Mentioned in this article:
Mariner Wealth Advisors
RIA Welcoming Breakaways, RIA Serving Endowments/Foundations, Advisory Firm
Top Executive: Marty Bicknell
---
---
---
Wealthbase
November 6, 2013 — 4:43 PM
Re: Robo-Advisors, here are 10 Questions Consumers Should Ask When Choosing a Robo-Advisor > http://bit.ly/19yyBdV
Bill Winterberg
October 3, 2013 — 11:07 PM
Let me guess:
95 basis points on the first $1 million, then slightly reduced for higher AUM.
Brooke Southall
October 3, 2013 — 11:14 PM
Close, Bill. I just added it to the story, a range of 100 to 125 basis points.
Brooke
Bill Winterberg
October 3, 2013 — 11:57 PM
Ooh, 100 to 125 bps?
Unless their experience and technology is superior to that of Personal Capital, FirstPoint has an uphill battle ahead.
Brooke Southall
October 8, 2013 — 2:21 PM
Andrew, Brian, Robert,
My apologies and not sure what happened there. We haven't had that happen before, I made the deletions,
Brooke
Andrew Ghezzi
October 4, 2013 — 3:41 PM
Ryan / Bill I would be more than happy to have a conversation with you on this privately.
Brooke Southall
October 4, 2013 — 12:09 AM
Ahhhh…Are you comparing apples to apples? Isn't Personal Capital a little … impersonal compared to what FirstPoint is rolling out?
Ryan Bardot
October 4, 2013 — 4:47 PM
Andrew-What's the best way to contact you?
Bill Winterberg
October 4, 2013 — 1:21 PM
Andrew, I think you are implying LearnVest in the B2B channel, among others.
Bill Winterberg
October 4, 2013 — 1:11 AM
Personal Capital is hiring 100 employees in Denver. Those are "real people" using "real advice" complimented by technology.
Starting at 95 bps.
Don't mistake me as flippant here.
Geography will have little to do with an advisor's value to the next generation of clients.
Brooke Southall
October 4, 2013 — 6:57 AM
I love ATMs, Kayak and Amazon but are they the exceptions that prove the rule? Those three industries have been cited for a decade-plus. And the career of my ATM has gone sideways, never maturing from its entry level teller position.
Robert Boslego
October 4, 2013 — 5:03 AM
I'm not sure that selling books or travel services online can succeed, or if automated teller machines will be accepted by the masses. but time will tell. :)
Andrew Ghezzi
October 4, 2013 — 5:00 PM
Ryan,
I'm quite active on LinkedIn. My profile should come up easy if you do a search on my name in Boston. Let's connect there.
-Andrew
Gail Graham
October 4, 2013 — 4:37 PM
Hats off to Marty and team! Like Andrew, I think the ability to marry tech and local touch is beneficial – maybe not in 20 years, but now for sure. What intrigues me is the idea that the local firms also have a place to put the smaller prospects they run across. This isn't just a cool on line story, it's actually about segmentation.
Robert Boslego
October 4, 2013 — 2:17 AM
I'm curious how this can compete against a Wealthfront or Betterment who charge around 20-25 basis points…and wonder how start-ups like Wealthfront and Betterment can compete against Vanguard, given their size and fees. It would be interesting to discuss the plans and competitive advantages of these business models.
Ryan Bardot
October 4, 2013 — 1:31 PM
Andrew- Who are you referring to?
Brian Murphy
October 8, 2013 — 6:06 AM
I think the changeover will be apparent after the fact, but derided as inconsequential, or hairbrained in the moment. I don't think any of the current, more popular, online offerings are game-changers though…more like incremental changes still based on status quo business models; albeit in some cases with dramatically lower fees.
Hope that is more explicit Brooke.
Brian Murphy
October 5, 2013 — 7:02 PM
Online financial services will disrupt the traditional players…not by winning the lower cost game (Betterment/Wealthfront), but by offering value proposition offline providers simply can't.
Until that happens it will continue to look like a toss up with the Personal Capital's of the world growing at what seems like an agonizingly slow pace by VC standards, and new brick and mortar RIAs blossoming ever day.
Yet, when a more compelling value proposition unfolds, the offline brethren will be done.
Just my thoughts.
robert boslego
October 8, 2013 — 5:19 AM
Yes, I can't agree that "offline brethren will be done," but I don't like advisors being called "a piece of work" here, either.
robert boslego
October 8, 2013 — 5:56 AM
Brian Murphy
October 8, 2013 — 4:53 AM
Andrew, just stating my opinion. I'm not sure why my comment offends you, or anyone else for that matter, but I'm happy to listen and consider your points without attacking you personally.
Go for it.
robert boslego
October 8, 2013 — 5:01 AM
I didn't understand the "piece of work" comment…please explain. I know Brian as a thoughtful person. Thank you, Robert.
Brooke Southall
October 8, 2013 — 5:08 AM
Where I would ask for more explanation from you, Brian, is with this line:
Yet, when a more compelling value proposition unfolds, the offline brethren will be done.
How will we know when it unfolds? Do you mean that in the abstract or because an online offering makes a lot of money?
Brooke
Andrew Ghezzi
October 8, 2013 — 10:33 AM
The above comments that are unprofessional and off base are not from me. Its obvious someone else is in here posting under the names for those who are trying to contribute to the conversation.
Apparently the disclaimer from RIA Biz is not taken seriously:
"We reserve the right to delete any anonymous comments, inappropriate comments, or comments with false email addresses at our sole discretion."
http://volchki.ru/user/carpinteyroywo/
Browsing over the Apple iPad is admittedly made uncomplicated while using the Safari web browser. No matter whether you need to view total internet pages while in the portrait or landscape orientation, the Apple iPad mechanically adjusts to whatever you want. You could conveniently acquire your favorite web sites with you everywhere you head to considering that it truly is achievable to synchronize your favorites on the pc or Mac with you iPad.
Brooke Southall
October 4, 2013 — 4:33 AM
Bill,
You could be right. And I need to do more homework on Personal Capital.
But the overwhelming argument I keep hearing for why online advice will work is that
lots of smart people are pouring cash in to it (which in turn goes to hiring hundreds) and that 'everything' else is going online from travel agents to books. The reason it's so great is that it's good and cheap. (Still, I think Marty's 5 or 30 basis points is a small 'premium' to charge for a full-on human down-the-street advisor.)
These arguments for Personal Capital are interesting and compelling but none of them ever seem to involve beta financial successes. I'm not pooh-poohing PC's supposed $250 million AUM. But it's few assets relative to the overhead for any foreseeable future.
I have no ax to grind. I am an owner of an online company trying to survive in a world where non-online players still command most revenues.
I am still skeptical and for now my money is on somebody brick and mortar ho can come out of the box with a million in revenue with five employees.
Brooke
Andrew Ghezzi
October 4, 2013 — 11:08 AM
Just for the record I'll add that during my time with Nestwise, the geography of the prospect coming out of our concierge service had a lot to do with which advisor they chose. In the end, 80% of all of my clients where local to my region.
In fact, when I asked one client (my largest) for some of the reasons why he selected me over the three other highly qualified Nestwise advisors, he cited the fact that being able to at least "meet" me in Boston from time to time was a critical factor.
The whole online financial advisory model is not a financial planning issue — it is a financial literacy issue. And to break through that to the middle class, you first need to build up trust. Trust via phone / email can be done, but we all know how much easier it is to convey when in person.
There are several online financial start-ups who are keenly aware of this and quietly building out their B2B channel instead of a 100% focus on B2C. To me it seems this is more in the spirit of getting in front of the middle class (where they work), and more importantly it is building trust at a time when they are making critical decisions regarding their 401k plans.
Brian Murphy
October 8, 2013 — 5:59 AM
The above comment wasn't from me. I have no ill will for Andrew, just trying to better understand what I said that was so inflammatory.
With regards to business models – there's a lot left to be desired in the traditional advisory business from a consumer perspective. Fee transparency is clearly one of them and has been in the news for years now. Another is the hassle of moving accounts from one firm to another when one takes on a new advisor, or paying a fixed rate (% of assets) regardless performance.
There are reasons why these various attributes are in place – but they're not there to serve the customer better, they're there to protect incumbents. Traditional advisories will not (and in fact, cannot) change any of these attributes without affecting their business negatively.
Online firms have no such embedded interests. To the extent they can create business models that better align with consumers needs, they will garner clientele. I have some ideas along these lines and am pursuing them.
And that's all I'm really saying. Sure, there are plenty of clients who appreciate the one-to-one meetings, the personal phone calls, etc. There were also plenty of customers who loved to browse Barnes & Noble as well. Things change; slowly at first, then more rapidly.
Best wishes to all.
http://www.helmig.com/vista/vxps.htm
If you are concerned regarding the undesirable consequences of stimulants, give Interest deficit hyperactivity disorder natural medication a go. When coupled with nutritional regulate, behavior treatment, and life-style transform, naturopathic Awareness deficit hyperactivity disorder solutions are pretty powerful. In addition, they are really able to actually enhance your children's all all-around wellbeing and wellness.