Dan Seivert brings 85 RIA deal-makers to la-la land 'Buyers' Boot Camp' for sun, sand and serious discussions
The ECHELON Partners chief exec fenced with Mark Tibergien, put a microscope on roll-ups and took M&A to a 404-level course
Mark Tibergien debated Dan Seivert at his LA event, then posed for a picture.
---
Related Moves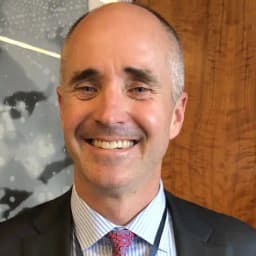 ---
---
---
http://apepc.ir/forum/member.php?action=profile&ui
The Apple keyboard dock is just not an ideal cure for typing on an iPad, but when compared to a wireless keyboard, we appreciate how fundamental, trustworthy, and sturdy it definitely is. At 50 % the cost, it is going to be an uncomplicated iPad accent to propose usually, but simply because it stands, only the individuals looking to perform some critical textual content entry need implement.Apple Ipad Radiant Backlight Supply Just about 30 Million Models
http://www.fsienergy.com/ContactUs.html
Studies on DHA and seafood oil for Attention deficit hyperactivity problem have even more confirmed that symptoms and signs of Awareness deficit hyperactivity ailment i.e. adhd, aggression and stress bouts, emotion on loneliness, unable to target and comprehend might be diminished getting an everyday consumption of top of the range seafood health supplement.