Lon Morton: They knew it wasn't a discussion we were interested in having.
Just ask Lon Morton whether you can have your cake and eat it, too.
The chief executive of Morton Capital Management has sold his practice and bought it back for considerably less. In all the hubbub, he built revenue at his practice from $4.4 million in 2006 to about $8 million today and he and his younger partners own the firm outright.
But it was hardly a path Morton, 68, could have envisioned in 2006 when he sold his then $800-million-AUM Calabasas, Calif.-based company to Pacific Capital Bancorp, the bank holding company for Santa Barbara Bank & Trust.
The original Pacific Capital purchase of Morton Capital was a cash deal that had a considerable earn-out provision. That provision proved so lucrative to both the bank and to Morton that it got renewed after it expired creating a de facto second sale that garnered millions of dollars more.
Fiduciary obligation to succeed
Being handed an extension of the earn-out involved some luck but it was luck Morton laid the groundwork for, says Mark Hurley, chief executive of Fiduciary Network LLC of Dallas, who advised Morton's original sale to Pacific Capital.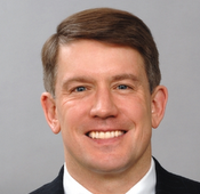 Mark Hurley: A lot of people
don't understand it's good if other
people make a lot of money,
too.
"He considered it his fiduciary obligation to make the bank succeed with the deal and built a relationship with the leadership of the bank. They came back and said: 'We'll extend your deal. We don't mind paying you more.' They did that because of the way he approached it. He's a businessman. A lot of people don't understand it's good if other people make a lot of money, too."
Morton was making substantial referrals to lenders inside his new bank. See: Advisor Spotlight: Lon Morton went from being a minor league baseball player to a major league RIA.
Bought by a giant
Then, in 2009, the 48-branch, Santa Barbara B&T got in trouble as a follow-up to the 2008 subprime-mortgage fallout that afflicted so many banks at the time. In the imbroglio thereafter, the bank sold 91% of Morton Capital to a private-equity firm. Life was not ideal under the new ownership, but good enough, Morton says.
But then UnionBank, a San Francisco-based giant with $91 billion of assets, stepped in on Dec. 1, 2012, and bought Pacific Capital for $1.5 billion.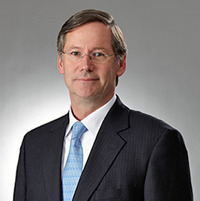 John Temple got a Calabasas, Calif.-based
RIA and a Tokyo giant to
close a deal through business culture
and culture-culture issues.
Being owned by this giant proved untenable. "They have a totally different business model," Morton says. "Our business model is fee-only, not selling products."
Making the change wasn't on the table — especially because of Morton's investing approach. His firm keeps about 50% of its assets in alternative investments. This includes things ranging from apartment buildings to stream of revenues from health care contracts — a world of investing way, way far away from a big bank. "They knew us well enough that they knew it wasn't a discussion we were interested in having."
Closing the gap
Adding to the divide between Morton and Union Bank was that he was, in fact, dealing with UnionBank's owners, The Bank of Tokyo-Mitsubishi UFJ, Japan's largest bank and the eighth-largest in the world. The cultural divide between East and West added to the logistical divide between a Goliath and a David. See: Banks are hungry to buy RIAs again.
Other RIAs have not fared so well in simialr situations because they took bank stock in lieu of cash. See: Why this time Dennis Miller is entrusting his $1.3 billion RIA to an advisor who sold his $2 billion RIA.
Both Hurley and Morton credit John Temple, president of London-based Cambridge International Partners Inc., for closing a gap that originally looked unbridgeable. The deal closed on Oct. 18 for an undisclosed sum.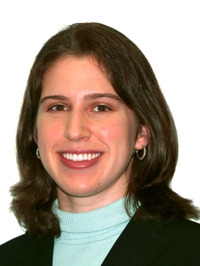 Young associates Meghan Pinchuk and Jeff
Sarti are now co-presidents and own
a combined 50% of the firm.

Attainable equity
Now Morton — fresh off buying back his practice — is selling the company to the next generation of employees. Jeff Sarti and Meghan Pinchuk now own a combined 50% and serve as co-presidents and are cornerstones of this third sale.
Sarti, 39, rejoined Morton Capital in 2011 after serving as the firm's chief investment officer from 2004 through 2007. Pinchuk joined the firm in April 2006 after graduating Summa Cum Laude from the University of California, Los Angeles.
The Achilles' heel of such transfers of ownership is that the next generation often can't afford to buy from the old. In this case, Morton says he was able to buy the firm back from the Bank of Tokyo on such favorable terms that he could sell it to the junior partners at a price that was attainable to them — and secure financing from a bank. See: With LPL as its new BFF, CONCERT seeks bigger game and more RIAs.
A little bit of luck
Hurley says that any RIA owner could benefit from taking as starkly rational an approach as Morton has, but allows that not just anyone will be met with such fortuitous circumstances.
"This is the outlier," he says.
---
Related Moves
November 22, 2018 – 12:07 AM
---
---
---
Frank Troise
October 30, 2013 — 6:38 PM
Congrats to Lon and team!
Frank S. Arvai
October 30, 2013 — 9:12 PM
I met Lon at one of the Baron Top Wealth manager summit's and it is easy to see what a fine person and advisor he is.
Congrats to Lon and all the team members.
Frank
George Weinstock
November 1, 2013 — 7:29 PM
Lon Morton is an exceptional person with a clear sense of pride, involvement, and intelligence. His success is a result of his knowledge, intellect, and hard work. I have known Lon as a friend and advisor for many years and I respect and admire his approach to life, his family, his employees, his friends, and to his work. What you have read in this article is a testimonial to all that.