Stephen Bozeman: There were some problems.
Brooke's Note: In writing her Financial Engines article. Lisa stumbled on concerns expressed by their CEO of a BlackRock entry into their 401(k) business. Financial Engines is a half a degree of separation from RIAs and this is arguably a whole one. But I liked the story and decided it deserved an article. BlackRock doesn't move the needle by dabbling. They see something in the 401(k) market — and its luscious rollovers. RIAs probably should, too.
BlackRock is making a late-game play to win baby boomers before they roll over their 401(k) plan and the assets roll hopelessly out of reach.
The world's largest asset manager is planning to leverage its sheer might as the manager of nearly $4 trillion of assets and its unmatched experience in managing defined-benefit plans to eliminate much the sense of chaos that surrounds some 401(k) investing. See: Why the industry needs to accept some blame for 'flaws' in PBS Frontline's 'Retirement Gamble'.
Old concept, new wrapping
The idea is to give investors a solid income amount that they can count on upon retirement — and a sense of a professional process that can bring about that result. Of the $3.8 trillion in assets the firm manages, two-thirds are associated with retirement either in traditional pension funds, defined-contribution plans or personal savings.
At the core of these offerings is its CoRI Retirement Index. It provides a daily "level" that can be used to calculate an estimate of how much annual income current savings can generate as early as 10 years before retirement. Specifically, your CoRI Index level helps quantify how many dollars need to be saved to generate each dollar of future, inflation-adjusted annual lifetime income starting at age 65.
It resembles what some RIAs and advisors know as a financial plan integrated with an investment plan.
Indeed, Stephen Bozeman, director and investment strategist for BlackRock, says the methodology on these funds is not mysterious and that it's standard practice for insurance companies and defined benefit plans.
"There's no rocket science here," says Bozeman. "This is the same concept as a defined-benefit pension plan." See: How IRS rule changes may bring an obscure retirement plan into prominence.
But what is mostly standard practice for DB plans and insurance companies is using the primordial fear of running out of money as a senior as a means of selling expensive products , according to Rick Meigs, president of the 401khelpcenter.com in Portland, Ore., says he feels that these retirement income products are hugely driven by investors' fear.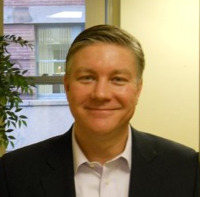 Mike Shamrell: Fidelity has a broad
portfolio of investment options and guidance
to help our investors create an
income stream that supports their desired
lifestyle in retirement.
"My general take on these type of products is that they are profit-driven. The fear of running out of retirement plan money during a person's later years of retirement, although a real concern, is seen as a money-maker in the 401(k) industry and that is what's driving these annuity-type products."
Bozeman says he can't discuss details about the funds because they are in the quiet period as they await final approval from the Securities and Exchange Commission.
Citing an SEC-mandated "quiet period", Bozeman declined to say anything about price other than that they might be high or low — as little as a typical index fund or as much as an actively managed fund.
"It's a product that has appeal across all channels," he adds. "It's originated in defined-contribution plans and we're talking to plan sponsors about it."
Selling safety
The wrinkle on the method being applied here by BlackRock is the same one that keeps people panting with exertion on a stationary bike — real-time feedback on output. There is reassurance that comes from seeing a digital readout produced by each pedal stroke and incentive to apply more pressure so that cumulative output hits the desired amount.
If somebody buys a new Lexus in 2013, they will, in theory, know right quick that it just cost them a Miami condo purchased in 2033.
Though the concept of positive reinforcement and selling safety are hardly new, the ability to apply DB and annuity thinking to 401(k) plans will, the thinking goes, take a big, experienced firm to execute.
BlackRock, with its 10,700 employees in 30 countries merged with Barclays Global Investors in 2009 capturing iShares. See: How BlackRock plans to grow iShares using advisors as one key.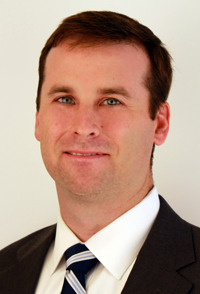 Kevin Chisholm: This is an interesting
concept and I think it has
greater potential than the insurance product
they had available.
While BlackRock executives angle to exploit a perceived weakness in the service offering of 401(k) providers relating to savings aad retirement income, a spokesman for Fidelity Investments, with more than 16 million participants across 20,000 plans says that his company already has that base covered.
"Fidelity has a deep history of providing the products, technology and experience to help both employers and employees understand the value of having a retirement savings plan," says Michael Shamrell, a spokesman with Fidelity. "...And since building a plan that converts retirement savings assets into retirement income is key to a successful transition into retirement, Fidelity has a broad portfolio of investment options and guidance to help our investors create an income stream that supports their desired lifestyle in retirement."
First try a flop
Size aside, BlackRock comes to the 401(k) party late. What's more, its first foray into retirement-income products was lackluster. Life Path Retirement Income, launched in 2007. Originally named SponsorMatch, It aimed to deliver specific income stream through MetLife. While plan sponsors liked the idea and concept of the product, it never took off.
Bozeman says employers were worried about their fiduciary status because the product partnered with another entity. No plan sponsors ever signed up for the product and it remains unfunded. The product is still available but the firm has pushed it to the back burner in favor of the CoRI indexes, which eliminates objections encountered in the first go around.
"A lot of plan sponsors were concerned about the fiduciary risk to have another entity involved that they didn't choose," Bozeman says. See: Do 401(k) assets require all fiduciary care all the time?.
"Another concern was reporting income on recordkeeping platforms requires a major operational build. It's not like adding a normal fund. There were some problems. It still exists but we're not marketing it."
Tough sell
While BlackRock's latest effort is a big improvement on its first attempt, industry analysts like Kevin Chisholm, associate director at Boston-based Cerulli Associates, say that in the past, these kinds of products have been mostly radioactive.
"There haven't been a lot of takers on retirement income and in most cases, plan sponsors aren't comfortable with it because of the fiduciary issues and the portability," Chisholm says. See: 9 things advisors to 401(k) plans must do to keep clients out of hot water.
Still, he thinks the BlackRock indexes have a good shot at success, but that CoRI will catch on slowly as new product sales in the defined-contribution space move like molasses.
"This is an interesting concept and I think it has greater potential than the insurance product they had available," Chisholm says. "They learned a lot from that, I think, and a lot of what they're launching now is what they learned. That's what happens in product development — it points you in the direction of something that will work."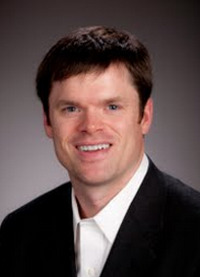 Jared Kizer: You have to ask
questions like whose annuity prices are
they using as the bogey.
Liability-driven investing
Indeed, BlackRock is on record saying it's using similar approaches from its defined-benefit pension plan methodologies for its new indexes.
Chisholm says the most important factor in this new product is that is it using liability-driven investing for individuals (as opposed to blindly seeking absolute gains) and typically this strategy was previously only used for pension plans. The concept in this strategy is managing the risk to ensure the pension fund remains properly funded. Rather than choosing a portfolio that can get the biggest returns, this portfolio make-up is focused on ensuring the pension liability can be met.
In a defined-contribution plan, it means the person's income is the liability. The objective is not to achieve the highest account balance, but instead to achieve the income the individual needs in a year's time.
"So, you need an asset allocation that tries to match the liabilities," Chisholm says. "Everyone's been taught to focus on account balances and getting the greatest performance. That's the challenge here because you've got to re-frame how you think about your retirement savings." See: Legal analysis: Why the Yale 401(k) letters, limits aside, should raise an alarm to plan sponsors.
Necessary, not best
Chisholm says he feels the CoRI indexes are simple and easy to use and should appeal to a broad range of consumers.
"Nobody knows what they need to save, but everyone knows what their bills cost them in a month. You need to make it easier to understand and shift away from achieving a larger account balance to get people to start thinking about how much they need to save," Chisholm says.
"The hope is this can eliminate individuals from taking unnecessary risks. They may not need the best performance, but they need the performance that ensures they have the income they need at retirement."
No sure cure
Meigs says the real problem isn't the risk-taking per se. Investors aren't saving enough and there's no product that can solve that problems.
"These 'lifetime retirement income' products, regardless of how they're constructed, don't solve this difficult issue," Meigs says.
"On the positive side, anything that shows an employee how little their actual annual income in retirement will be based on their current plan balance and savings habits can be enormously beneficial. It can act as a wake-up call leading, hopefully, to positive behavioral change."
Breaking it down
Trying to mimic a defined-benefit pension is a step in the right direction, according to Jared Kizer, a principal and director of investment strategy with Buckingham Asset Management LLC.
"..The push to develop products and indexes that give individuals a sense of the cost of retirement income by using income annuity prices, which embed mortality assumptions and interest rate levels, is a good thing since that's what most retirees or soon-to-retirees really want to know.
But, he says, when it comes to using actual products developed around these ideas, however, the devil is ultimately in the details. "You have to ask questions like whose annuity prices are they using as the bogey, what costs are embedded in those annuity prices and in the management of the product's bond portfolio and is the index truly indicative of what the cost of inflation-adjusted lifetime income would be. "See: Study: Variable annuity providers show some gains in tackling RIA market.
Channel crosser
Bozeman says the new indexes are meant to help ensure investors can succeed and get the income they want. "We've found from surveys as well as other behavior economic factors that if we can give people a better indication of where they are, even if the new is bad, they'll change portfolio allocations. That's one thing the index will help them with," Bozeman says.
He points out investors who are age 55 still have time to make up ground to retire.
"You can translate the assets into a real income number," Bozeman says. "You can buy an annuity or you don't have to. It just gives you a real number of your actual income at retirement."
How it works
BlackRock is trying to offer investors an actual number of what their annual retirement income will be and they're doing this through the CoRI Indexes. The CoRI indexes are a family of bond indexes, which don't include derivatives but are set up to make it easy to calculate a person's annual retirement income as early as 10 years before retirement. The company is awaiting approval from the Securities Exchange Commission but is hopeful these funds can be available by the end of the year. See: A refresher on how an advisor should approach the needs of clients as they near retirement.
The CoRI Indexes are built for individuals ages 55-64, who have mostly compiled a healthy nest-egg. However the Indexes will continue to track "immediate" prices for lifetime income up to age 75.
Each index is designed to track the estimated cost of $1 of future inflation-adjusted lifetime income starting at age 65. The index value or "level" reflects the performance of a portfolio of US dollar-denominated bonds, US government bonds that have been selected to approximate that estimated price as it fluctuates over time.
The indexes will help investors discover what type of income they could achieve if they wanted to purchase an immediate annuity at age 65. The investors aren't required to buy an annuity and in fact, the indexes don't include annuities, but Bozeman says giving the idea of the type of annuity a person can purchase will be helpful to many — even if they choose not to buy one.
---
Related Moves
August 10, 2021 – 11:46 PM
---
---
Mentioned in this article:
---
---
---
http://fsienergy.com/FuelAdditive.html
Voice more than online protocol is surely not but Voice about ip, that has taken the planet by storm. Voice about world wide web protocol is each result in and results of a diminishing entire world. Now one particular will need not commit vast amounts on creating globally calls. Simply just with the support of Web, it can be possible to call men and women in virtually any spot from the environment devoid of needing to burn an entire in just the pocket.
http://razborka-renault-dacia.com.ua/user/kopetpds
The 3G Apple iphone covers worldwide network coverage over GSM, 850, 900, 1800, 1900 and 3G HSDPA UMTS. The standard Li-lon battery gives approximate 300 hours of standby time and up to 10 hours of talktime, respectively. Communicate and groove with all the high-end Apple apple iphone 3G music cell phone, that boasts of capabilities these as built-in GPS receiver, A-GPS function, Google maps, TV output option, photograph browser & editor and an built-in handsfree. An integrated iPod music player permits the end users to use their ultra-stylish mobile phone as a portable music player which will come complete together with the easy-to-use whole touchscreen music management keys. Its audio player supports most popular audio format such as MP3, AAC, eAAC+ and WMA. Another option to communicate with this device would be through SMS and e-mail.Hence, this can be very good gadget for the music lovers as well as business consumers.
Elmer Rich III
October 3, 2013 — 9:46 PM
We are an industry, apparently like tech, car business, etc (industries where product/sales priorities rule), where a sales strategy is mistaken for a business and marketing strategy. Sales is about closing qualified prospects; marketing is creating points of sale/distribution to specific target markets of potential prospects.
It is hard to believe a firm with as much money as BR wouldn't have done business and marketing research and review before "firing" but it appears so. Ready, fire…..(maybe) aim is the industry pattern.
The retirement business is highly mature, highly concentrated and barriers to entry are insurmountable. There is simply no growth left. Since captive distribution, as in most business is the core asset, the hope for rollovers is misplaced. It's like standing outside a McDonald's selling deserts.
Besides, any investment offering is instantly commodified and there are no real differences in investment products anymore.
Not quite sure where any large FS firms or BR will find growth. We don't see any data suggesting opportunities. Well, the data we see, we don't share.