Frank Troise says he sold his company for $6 million, signed on Loring Ward, The BAM Alliance and seven top hedge funds to receive his referrals.
Brooke's Note: I joined Kelly O'Mara in one of her interviews of Frank Troise for this article. He does not give a typical interview. His at times difficult-to-follow explanations of his plans and accomplishments made me understand better why we got such wildly disparate views from third-party sources about the viability of the reported $6 million deal he made for his company, how he plans to lasso the consumer-to-hedge fund market and a variety of other elaborate claims. Michael Kitces and Jack Waymire, two credible sources, say that there is no there here. Adam Birenbaum, one of the great rising forces of the RIA business, counsels caution in selling Troise short, and indeed has just signed a deal with Troise's firm. Kelly takes a solid look here. Fortunately, the free-enterprise system will ultimately reveal the next chapter without help from journalists.
The challenge for most in the financial advisory industry can be summed up in the lines of Sam Cooke's hit song, "Another Saturday Night:" If I could meet 'em/I could get 'em/As yet, I haven't met 'em.
"Meeting 'em" — potential investors — hasn't been a problem for Frank Troise, founder of My New Financial Advisor. His four years of garnering leads from MyFreeRetirementReport.com have produced meets, at least initial online ones, in the tens of thousands. Last year, Troise's appearance on CNBC drove investor interest into such a tizzy that it overwhelmed his servers, temporarily forcing him to cancel other appearances on MSNBC and NBC's "Today" show.
To keep the supply of advisors high for digesting all those leads, My New Financial Advisor signed on advisors from firms that include LPL Financial, Mercer Advisors Inc. and Personal Capital, Troise told RIABiz in an interview in June 2012. See: How one firm is supposedly cracking the lead generation code to the tune of 50,000 advisors supplied — by, for now, not trying to create referrals.
But Troise just hasn't been able to "get 'em" — himself and his investors — to the promised land of fat annuity fees. The idea is to pass on the online-generated lead and take — from the advisors — a cut of their fees from that prospect-turned-client in perpetuity
Indeed, Troise says his four-year effort has left him with 70,000 leads burning a hole in his company's pocket. What went wrong in the first go-round, he says, was simply that none of his receivers of leads could process and close at a rate commensurate with the speed and volume at which he was supplying them. In addition, he says, the brokers with whom he chose to do business weren't paying him.
Furthermore, Troise says that he never built My New Financial Advisor as a mere lead-generation engine. The bigger endgame he had in mind was to use the referral gig as chum to attract ultra-affluent investors and top-flight hedge funds for whom he will act as the clearinghouse.
'Angel's List for hedge funds'
All of which set the stage for last month's announcement: That MNFA has been acquired by Invested.in, a Santa Monica, Calif.-based firm that provides technology for crowd-funding and social fundraising sites.
According to the Sept. 20 statement: "This transaction represents the natural extension of MNFA's P&L from introducing investors to service providers, to now also introducing investors to products."
The deal gives Invested.in access to the 70,000 accredited investors that Troise says came in through MNFA's leads. The plan is to use those leads on a new project — Invested.in Alpha — which will offer financial products and access to hedge funds to the accredited investors. If it works, Troise says it'll pay off big.
"It'll be an Angel's List for hedge funds," says Troise.
Invested.in essentially creates online fundraising campaigns for small businesses, charities or events. When most people think crowd funding, they think of something like Kickstarter — a site where individuals fund a variety of projects. But, crowd funding has also come to mean selling directly to the consumer online. See: Top 12 crucial technology happenings affecting RIAs in 2012, Part 2.
Big payoff
Troise says that selling MNFA to the crowd-funding technology company will finally put his firm on the road toward serious profitability.
"We're firmly on the path to a multibillion-dollar company," says Troise.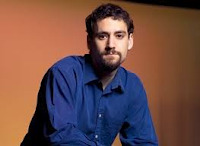 Michael Kitces: At some point, the
failing business just tries to get
whatever they can before they shut
the doors.
MNFA is now owned by Invested.in, but Troise says he is a "very significant stakeholder" and that he was paid more than $6 million for his company. The deal was done primarily in stock, however, meaning it will pay off only if the new business plan pays off.
Troise says he has six hedge funds, all household names and all of which received capital from deep-pocket sources, that want to raise $50 million to $75 million through crowd funding on Invested.in Alpha in a de facto clinical trial to test out the feasibility of crowd funding. MNFA, in turn, will get 3% to 5% of that, meaning that its revenue could be around $15 million.
Troise also plans to sell 401(k) plans, through new partners, to many of these high-level executives whom he has gathered through his web-based, "Google Love" efforts. See: Gathering assets with long tails: Exactly how RIAs of any size can market with the big boys with 'Google Love'.
He says he's already charting a departure from his firm with plans to start again with the same blueprint from Singapore.
Fire sale?
With so many things needing to go right after his modest success in reaping revenue in MNFA's first four years, Troise has his doubters who see his new plan as more of a last-ditch effort. See: How Google Love can put an RIA onto an equal marketing footing with BlackRock.
"It's the same reason a furniture store has a going-out-of-business sale where you buy stuff for 50% to 75% off. At some point, the failing business just tries to get whatever they can before they shut the doors," says Michael Kitces, partner/director of research at Pinnacle Advisory Group Inc.
Troise will continue to sell his leads from MyFreeRetirementReport.com, with the difference that now he's getting the leads to commit to handing over assets before handing them off to advisors. Instead of simply handing the lead's name and contact information over to an advisor, MNFA takes it to the next level and closes the business, handing the advisor a client from one of his firm's three RIAs committed to bringing on assets — though that client doesn't always know exactly to whom he or she is committing. The advisor then signs a revenue-sharing agreement with MNFA for 25% in perpetuity.
And, per his new deal, Troise will also be selling them directly to hedge funds with hopes of it all paying off.
Closing business
As Troise' 16-person staff worked with the incoming leads, however, Troise realized that some of those leads didn't want advisors, but instead wanted "higher-yield products and something that gives returns over the S&P," he says. By not having products to sell them, Troise was just leaving money on the table.
MNFA, then, tested the idea of presenting some its investors with product options. Troise says the company had success this year with selling peer-to-peer lending, introducing leads to alternative investments and signing them on with emerging managers.
"People were literally writing checks," he says.
Now, Invested.in Alpha will try to duplicate that with what Troise calls "hundreds of thousands of investors coming through the pipes, some of whom are accredited."
Who's the client?
But just how the company will make all that money is not immediately apparent to many in the RIA industry — including one competitor.
"It's not clear who the client is. Is the client an investor, an advisor, an institution?" asks Jack Waymire, the founder of Paladin Registry, who also runs www.InvestorWatchdog.com for individual investors.
Troise says he's not changing the direction of his model, and his company has already been successful, but Kitces says not so.
"They're using their connections and pivoting their model in another direction that might have a better shot at being economically viable," he argues.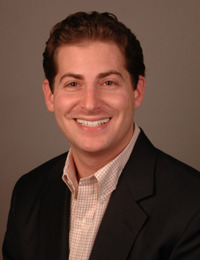 Adam Birenbaum: I do not think
it wise to bet against Frank.

New partners
Troise says the direction his business has taken is partially a result of some brokers who initially dealt dishonestly with him. Those brokers were supposed to pay him more if they closed the leads, but then lied about whether or not they booked the business, according to the MNFA founder.
"They were misrepresenting what occurred," says Troise. Instead, he began working with clients who were "more forthright," like Loring Ward and The BAM Alliance. The bonus of working with these firms is that companies invested through Dimensional Fund Advisors LP have a higher close rate, he adds.
Alex Potts, president and CEO of Loring Ward, says that his firm just signed on with MNFA two weeks ago. And, Adam Birenbaum, CEO of The BAM Alliance, says that it also just signed with Troise and MNFA to explore new ways to build its business.
"With this transaction for Frank's firm, we are all hopeful it opens up an entirely new set of potential opportunities, even outside of the traditional lead-generation business. Time will obviously tell but I do not think it wise to bet against Frank," says Birenbaum.
Neither Potts nor Birenbaum, though, could speak to success so far, because the deals had so recently been signed.
1+ 1 = 3
Invested.in and MNFA were introduced by Siemer Ventures LLC, an investor in both firms. Siemer will also be MNFA's broker-dealer, says Troise, and will be compensated with a fee.
"For Siemer, it's a deal where one and one equals three," says Troise.
"This was an acquisition," says Troise. Yet, "no investor other than the founders has a majority," he says.
Troise also says that he had other offers to buy the platform and that he even thought about converting to a turnkey asset management program, but instead he opted for a deal that could ultimately pay off. "The shareholders thought this was brilliant," he says.
Troise will come on to Invested.In Alpha as the general manager and is now a vice president of Invested.in. But, he's continuing to be head of MNFA as well. Both Troise and Alon Goren, Invested.in's chief executive, say that the advisor business at MNFA will continue as well, with the leads who are interested in hiring an advisor being directed to an advisor on the platform and those who want a hedge fund being directed to the hedge funds.
"There's absolutely no change in direction," says Troise.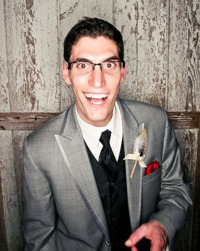 Alon Goren: If it works, then
every fund manager will want it.

If anything, says Goren, it may become possible for advisors to use the Invested.in Alpha platform to bring the investment deals on the system to their own clients.
The Alpha crowd
Invested.in Alpha will make investments in products — which include venture capital funds, hedge fund managers and securitized portfolio of loans from a peer-to-peer lending site — available directly to customers online, a process it is calling crowd funding.
The average investor, then, will be able to invest in a hedge fund or venture capital directly and will not require a large stake to do so. Invested.in also promises lower fees if one goes directly through the fund managers. In turn, the providers — the managers — get access to more investors than they would otherwise without having to do too much work, since Invested.in Alpha will be doing all the logistical chores for them.
Initially, the Invested.in Alpha platform will be available by invitation only, with a limited number of products on the site, says Goren. Right now, the firm is signing on managers, but the launch date is "pretty close." Since the engine the firm builds can be used for lots of different kinds of businesses, it's 90% done, he says.
According to Goren, the key is bringing in fund managers that are household names with a "track record that can be checked by Google." Invested.in Alpha is also going after big names in VC firms, hedge funds and alternative investments. "They're signing up every day, and every day we're getting more and more," he says.
Crowd funding, as Goren sees it, is really a sort of mass online fundraising and marketplace. In certain industries, such as real estate, this approach is becoming very prominent. Goren thinks the next industry it could revolutionize is investments. "If it works, then every fund manager will want it."
Previously, Invested.in has taken equity stakes in companies for which it has provided crowd-funding platforms, but the MNFA deal provides "a bigger-picture opportunity than we've seen with any company that's come to us," says Goren.
Screening out the scammers
There are two big problems for crowd funding, says Goren: finding high-quality people to raise money, rather than borderline scam artists, and getting access to investors' wallets. MNFA helps solve the second problem by providing access to investors.
The Security and Exchange Commission's new general-solicitation rule allows a greater opportunity for funds to go straight to accredited investors, but it also puts the onus of verifying accreditation on the financial managers themselves, making them liable for selling to unaccredited investors. See: The hedge fund legal elite meet in NYC to wrestle with a terrifying new threat — RIA-like accountability.
Invested.in Alpha is building on the old solicitation rule, says Goren, which is why it's invitation-only right now, because the final new rules are still being developed by the SEC. Once the rules are finalized, though, he says, it will allow the firm to "add gas to the fire."
Accredited investors
Typically, accredited investors must have individual income of more than $200,000 a year and a net worth exceeding $1 million. Invested.in Alpha and MNFA's verification process will primarily consist of self-verification. The individuals will input certain information online. After that point, it'll be up to the issuers and managers themselves to do the rest of the verification. There are some third-party partners available, such as SecondMarket, that will oversee the transactions on the platform.
Troise says that the 70,000 accredited investors "meet all definitions" from the SEC, but some are skeptical of that claim. That number would give Troise one of the largest — he says it would be the largest — bases of accredited investors in the country. See: The truth about hedge fund risk.
According to Waymire, "70,000 people could have checked out MyFreeRetirementReport.com because they wanted information, not because they wanted an advisor" and not because they wanted to be sold products.
Smoke and mirrors?
If Troise has 70,000 accredited investors and the 10,000 advisors he claims, says Waymire, it's a "huge conflict of interest."
"How do you turn around and market products to them?" asks Waymire. "You're competing with hypothetical advisors and biting the hand that feeds you."
This is not Waymire's only concern about Troise's business. At one point, he says, Troise claimed to have 10,000 advisors on his platform, but Waymire's staff found only 50 advisors. Even if Troise did have 10,000 advisors, Waymire says, and those advisors only wanted two referrals per month, "I'm not aware of anybody on the planet who generates 20,000 referrals/month."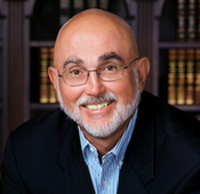 Jack Waymire: I would call his
whole business basically smoke and mirrors.

Kitces is also leery about the business model. "Their claim to RIABiz a year ago was that '50,000 advisors wasn't enough to satisfy the demand,' yet at the end of last year they put out a little-discussed press release reporting that, in truth, they had generated little more than 1,600 referrals cumulatively in eight months," says Kitces, "which means they were only generating an average of 200 leads total per month. That's hardly enough leads to satisfy a few dozen advisors, much less their claim about needing 50,000 advisors."
Troise also wrote, previously, that he was ranked on Page One on Google for certain keywords, but Waymire (along with others) counters that what Troise was actually doing was buying ads on Page One for those keywords — a completely different thing.
"There's no facts that would back him up," says Waymire of Troise's claims and MNFA's numbers. See: Gathering assets with long tails: Exactly how RIAs of any size can market with the big boys with 'Google Love'.
Misunderstood model
Troise argues that his model is simply misunderstood: MNFA isn't a lead-generation company or an online wealth management firm, he says. "We're a highly profitable third-party marketing firm."
He declines to dispute numbers, since the company is private. "We don't have to disclose our numbers anymore," says Troise, adding that his firm's customers consist of large advisors and institutions because it got rid of most of the smaller advisors it was serving.
He doesn't mind if rivals misunderstand or underestimate his business model. "It's great people think the model's broke and doesn't work," Troise says.
Expanded services
As MNFA and Invested.in Alpha continue to bring in leads with MyFreeRetirementReport, Troise promises some new avenues for leads in the next year. The firm will close the business for advisors, signing revenue-sharing deals, as well as conduct some outreach for those advisors. It will sell investment products to investors for a placement fee and is bringing on emerging managers, who will pay a fee to be on the platform. It also has three RIAs underlying the company, which hold the business before he hands it over to advisors.
"We've become not only an asset manager; we've become an investment bank," Troise says of all the different things his firm is doing now.
But his doubters believe that morphing a lead-generation business into an investment bank based on offering a free financial plan is a facade for something less glorious.
"If the business venture hasn't worked, then at some point you just try to get out with any value you can salvage," says Kitces.
---
Related Moves
---
January 12, 2022 – 3:13 AM
---
---
Mentioned in this article:
Kitces.com
Consulting Firm
Top Executive: Michael Kitces
---
---
---
Frank Troise
October 28, 2013 — 12:20 PM
Two corrections should be noted. 1) "Angels List" not "Angie's List", and 2) the company completed a $1.5 million Series A round just prior to the sale. The post money valuation then was $6 million. MNFA crowdfunded the round with accredited its investors. The terms of the company's sale were not disclosed.
Frank Troise
October 28, 2013 — 8:04 PM
Jack, I think RIABIz has done a very good job wrt their article. I would have you read the other article wrt NestWise (one of our prior clients) that does a good job of explaining why the virtual manager model is flawed. Also, to be compliant with the SEC rules regarding Title II and Title III of the JOBS ACT ("general solicitation"), our users have to opt-in to be shown anything; and then they make their attestation again regarding their status. Of note, we haven't talked about our non-accredited user base which is much larger. To your point, if this was just an email list we could have just bought one much much larger! If you would like a demo of the crowdfund product, feel free to enroll at www.investedinalpha.com. We always welcome constructive feedback!
Brooke Southall
October 31, 2013 — 9:34 PM
Santa Barbara Local,
I am deleting your comment because it comes across as vindictive and therefore not appropriate. I am not trying to take side. If you want to write the same message in a civil voice, I will not delete it.
Brooke
Frank Troise
November 1, 2013 — 3:33 PM
Dear Santa Barbara Local:
I sincerely apologize for the disappointment that My New Financial Advisor's (MNFA) refusal to work with you may have caused. Here is a link to a release regarding the success of MNFA's Santa Barbara office in the community there:
http://www.marketwired.com/press-release/-1845839.htm
The company is on track to replicate that success for entrepreneurs and wealth advisors nationwide. I truly wish you the best of luck as you try to grow your practice.
Jack Waymire
October 28, 2013 — 6:41 PM
This article has more holes than Swiss cheese. He says "We are private, we don't have to disclose our numbers anymore". When was he a public company that had to disclose numbers? When did he ever provide any form of documentation to back up his numbers? If selling investment products over the Internet was that easy why aren't Wealthfront and Betterment gathering more assets? And, the 70,000 prospects who all happen to be qualified investors? Even if the statement was true the life span of a prospect is less than 30 days. By then they have found an advisor and invested their assets. At best the 70,000 prospects is an email list. Notwithstanding the retirement angle, only a small percentage of investors with million net worths use the Internet to find investment products and services. This is why most of the Internet investment firms have $5,000 and $25,000 minimums. A high percentage of the people on the Internet looking for advisors and investors are first time users.
Santa Barbara Locals
October 31, 2013 — 11:46 PM
Brooke,
I can't help but notice that you also removed Jack Waymire's response to my comment as well. I understand the article is likely paid PR, but non the less you should allow for organic engagement, no matter the context. In any case, you didn't seem to like my tone or verbiage before so I'll go ahead and phrase my statement.
The MyFreeRetirementReport.com business smoke and mirrors from the beginning preying on the trust of the financial services industry, with tales of high networth leads that he was never able to deliver. The business never even had an office let alone a stable and profitable business model. Frank is less than a reputable businessman in the local central coast startup community and has only damage the communities reputation. I can only hope Frank will gain some moral compass and ethics in the near future, and even create a business the not only benefits himself but his customers and community as well.