How Frank Troise is looking to shoot the 'Google Love' moon -- with DFA, VC, crowd-sourcing and M&A aspects -- and why some critics see it as an elaborate salvage sale
The original referral model, MyFreeRetirementReport.com, proved suboptimal when brokers allegedly failed to pay up, and now industry leaders are leery of the new model's practical and regulatory viability
Frank Troise says he sold his company for $6 million, signed on Loring Ward, The BAM Alliance and seven top hedge funds to receive his referrals.
---
Frank Troise
October 28, 2013 — 12:20 PM
Two corrections should be noted. 1) "Angels List" not "Angie's List", and 2) the company completed a $1.5 million Series A round just prior to the sale. The post money valuation then was $6 million. MNFA crowdfunded the round with accredited its investors. The terms of the company's sale were not disclosed.
Jack Waymire
October 28, 2013 — 6:41 PM
This article has more holes than Swiss cheese. He says "We are private, we don't have to disclose our numbers anymore". When was he a public company that had to disclose numbers? When did he ever provide any form of documentation to back up his numbers? If selling investment products over the Internet was that easy why aren't Wealthfront and Betterment gathering more assets? And, the 70,000 prospects who all happen to be qualified investors? Even if the statement was true the life span of a prospect is less than 30 days. By then they have found an advisor and invested their assets. At best the 70,000 prospects is an email list. Notwithstanding the retirement angle, only a small percentage of investors with million net worths use the Internet to find investment products and services. This is why most of the Internet investment firms have $5,000 and $25,000 minimums. A high percentage of the people on the Internet looking for advisors and investors are first time users.
Frank Troise
October 28, 2013 — 8:04 PM
Jack, I think RIABIz has done a very good job wrt their article. I would have you read the other article wrt NestWise (one of our prior clients) that does a good job of explaining why the virtual manager model is flawed. Also, to be compliant with the SEC rules regarding Title II and Title III of the JOBS ACT ("general solicitation"), our users have to opt-in to be shown anything; and then they make their attestation again regarding their status. Of note, we haven't talked about our non-accredited user base which is much larger. To your point, if this was just an email list we could have just bought one much much larger! If you would like a demo of the crowdfund product, feel free to enroll at www.investedinalpha.com. We always welcome constructive feedback!
Brooke Southall
October 31, 2013 — 9:34 PM
Santa Barbara Local,
I am deleting your comment because it comes across as vindictive and therefore not appropriate. I am not trying to take side. If you want to write the same message in a civil voice, I will not delete it.
Brooke
Santa Barbara Locals
October 31, 2013 — 11:46 PM
Brooke,
I can't help but notice that you also removed Jack Waymire's response to my comment as well. I understand the article is likely paid PR, but non the less you should allow for organic engagement, no matter the context. In any case, you didn't seem to like my tone or verbiage before so I'll go ahead and phrase my statement.
The MyFreeRetirementReport.com business smoke and mirrors from the beginning preying on the trust of the financial services industry, with tales of high networth leads that he was never able to deliver. The business never even had an office let alone a stable and profitable business model. Frank is less than a reputable businessman in the local central coast startup community and has only damage the communities reputation. I can only hope Frank will gain some moral compass and ethics in the near future, and even create a business the not only benefits himself but his customers and community as well.
Frank Troise
November 1, 2013 — 3:33 PM
Dear Santa Barbara Local:
I sincerely apologize for the disappointment that My New Financial Advisor's (MNFA) refusal to work with you may have caused. Here is a link to a release regarding the success of MNFA's Santa Barbara office in the community there:
http://www.marketwired.com/press-release/-1845839.htm
The company is on track to replicate that success for entrepreneurs and wealth advisors nationwide. I truly wish you the best of luck as you try to grow your practice.
---
Related Moves
March 12, 2020 at 1:45 PM
---
February 14, 2023 at 3:15 AM
---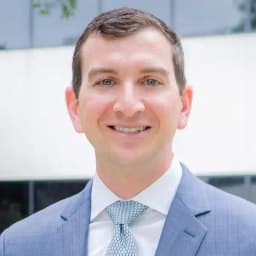 January 12, 2022 at 3:13 AM
---
---
Mentioned in this article:
Kitces.com
Consulting Firm
Top Executive: Michael Kitces
---
---