Anthony Rochte: We're not trying to build a passive-ETF business.
Brooke's Note: I am as attuned as anyone to how big companies — armed to the teeth with market research — can miss massive market shifts. After all, I am a principal of a small company and a bit of a flag waver for RIAs and other small companies taking on, successfully, the big guys and winning. But being on the small side also makes me aware of the hazards of selling short giants — at least until they have played out their hand. The ETF market is pretty big and growing impressively but it is still early days and represents only about 10% of mutual fund assets. So, for now, I think we should take Fidelity seriously when it says that when it comes to ETFs, the best is yet to come.
Fidelity Investments' announced the launch of 10 new ETFs yesterday but the real news — and the nub of the fund giant's strategy — is in what has remained a footnote to Wall Street.
The Boston-based firm took a bigger step into the ETF game with its announcement of the 10 sector ETFs with super-low expenses.
But the news was met in part by lightly disguised snickers that such a big player could be so late to market — and left with no weapons but to compete on price. In an October 8 article, Bloomberg recently painted a dark picture of Fidelity as a company adrift. Missing the ETF wave was considered exhibit A of what is happening as CEO, Ned Johnson, 82 steps back and his daughter, Abby Johnson, 51, hides in her suite from reporters and fails to assert any strategy at all.
"The firm has missed out on the explosion of ETFs, popular with both retail and institutional investors, who use them as short-term tactical investments and as hedges," the Bloomberg article states. "Fidelity probably stayed away from ETFs because it didn't want the low-margin index funds to divert customers from the actively managed funds that earn higher fees," James Lowell, of the Fidelity Investor newsletter told Bloomberg.
Alpha fraternity?
But while Fidelity watchers are portraying Fidelity in a bumbling and publications are readily picking up on the undeniable storyline of Fidelity's lateness to the party, the company itself is singing a more sanguine tune.
Its executives have no intention of staking the future on passively invested ETFs. Their future involves revolutionizing the ETF industry by making ones that outperform the stock averages, says Anthony Rochte, president of SelectCo, Fidelity's dedicated sector-investing division.
"We're not trying to build a passive-ETF business. There are plenty of firms already in that space. This is chapter one of our larger ETF strategy. "We are looking at building alpha in the ETF space. " See: The basic ETF trading practices that can save your clients money.
In fact, active ETFs make up just 1% of the overall ETF market, says " Rochte says.. Thursday's announcement is just the beginning for the mile-high firm. Rochte feels that offering passive funds is important, since many RIAs use both active and passive. See: Fidelity launches major division in Denver with an 'ETF quarterback' calling the shots.
A good morning
On Thursday, Fidelity's 10 new passive ETFs began trading on the New York Stock Exchange at 9:30 a.m. EST. At 12 basis points, the ETFs are even cheaper than the previous lowest player in the field — Vanguard. See: Coming from behind, Vanguard is gobbling up ETF market share.
Fidelity launched the group with more than $200 million, and as of 11 a.m., more than 100,000 shares had traded among the ETFs. Rochte says not only is this a cheap fund in terms of basis points, but there's a low spread and they're also commission free.
Fidelity has filed for five fixed-income active ETFs and anticipates there could be more active ETFs in the future, but wouldn't offer a number or a timeframe for any other ETF launches.
Previously, Fidelity had one ETF in the market, dubbed ONEQ; it now has 11 Fidelity-branded ETFs. Since the spring, Fidelity's partnership with BlackRock Inc. has flourished and Fidelity has more than $135 billion in assets under administration on its brokerage platform. See: How Fidelity is locking arms with BlackRock and appealing to RIAs to fend off a Schwab ETF threat.
Negative territory
Of course, Fidelity has not been the king of alpha even in its actively managed mutual funds of late. The Bloomberg article showed its actively managed stock funds fell 16% in the past five years. The article also noted that operating profits for all of Fidelity fell 31% in 2012 to an estimated $2.3 billion. Standard & Poor's lowered the outlook for Fidelity ratings on its long-term debt to negative from positive, the piece noted.
The frenzy against Fidelity in the media continued Thursday, as press reports slammed the launch as a plain vanilla late-to-the-game effort. Publications wrote near-obituaries of the ETF effort as the funds were being offered for the first time.
But despite all of this controversy, industry leaders say that Fidelity's big play is not these passive ETFs, but actively managed ETFs that the company will launch in the future. See: Fidelity and BlackRock are cooking up a (de facto) de novo ETF company deep in the Rockies.
Big play
Todd Shriber, an editor at Global Trends Investments in Irvine, Calif., says Fidelity's new ETFs aren't much different from the competition's — except that they're cheaper even then Vanguard's fees, which are mostly 14 basis points.
But he thinks Fidelity's active-management play in the ETF arena could knock off the industry's socks.
"If you look at some of Fidelity's mutual fund competitors, such as T. Rowe Price and Eaton Vance, none of them have brought an active ETF to the market and I think the first-mover advantage in the active ETF market is very significant. especially if any of these active ETFs are somewhat different," Shriber says. See: Criticism of ETFs is based on fear more than factual basis: columnist.
The big news could come when and if Fidelity comes through with its bid for actively managed ETFS, Shriber says. But he points out that there may be some regulatory issues that have prevented actively managed ETFs from hitting the street so far.
Stumbling block
"We've heard of dozens of mutual funds companies that have filed for active ETFS, and they never come out," Shriber says. "But I think they want to roll out these 10 sector funds to leverage things for a much bigger splash on the active-management front."
There are few mutual fund companies that offer actively managed ETFS, and Shriber feels Fidelity could do well in this space against current active-ETF providers such as Pacific Investment Management Co. LLC and Wisdom Tree. Shriber points out that actively managed ETFs have more than $1 billion in assets.
"The [market for] passively managed ETFs is getting pretty saturated. Their splash at the end of the day is about actively managed ETFs."
Despite the fact that Fidelity's passive sector ETFs are pretty vanilla, Shriber feels as though the firm will still do well even with its passive offer.
"They have the huge brand and they'll leverage that over time," he says. "Fidelity's come out and said they'll be cheaper than everyone else. If you're an advisor who custodies with Fidelity and has a brokerage account, this is significant. You can now trade commission-free. That's a huge cost savings."
Bring on the price war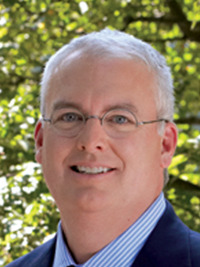 Jim Lowell: Fidelity may be late
to the game, but they view
winning differently.
The key is that Fidelity can afford an ETF price war, says Jim Lowell, editor of Fidelity Investor, pointing out that Fidelity's business isn't dependent upon index fund or ETF revenue the way the business of other companies, such as Vanguard, would be.
"Fidelity its seeking not just an entry into the ETF business but is clearly seeking market share from the get-go in the sector ETF sleeve. This enables Fidelity to hold assets that might otherwise flee to ETF providers, and it increases advisor and investor awareness in Fidelity's sector lineup — which includes the hidden gem of its overall FMR fold: Select funds," Lowell says.
Lowell says an advisor can now take a two-thirds stake in the Fidelity health care sector ETF and one-third stake in Select Biotech, which means the advisor is getting a lower cost and more flexibility. He says that Fidelity's sector ETFs offer more alpha and beta advantage that others.
But he agrees that the real money-maker is the firm's foray into the actively managed bond ETF arena.
"We're likely at the early stage of ETF product development from Fidelity — but time will tell if that's true, if these products are successful to Fidelity's bottom line, and if they're what Fidelity investors are seeking in dribs or droves," Lowell says. "Fidelity may be late to the game, but they view winning differently – market share, trading products on their platforms, upselling to their higher-fee actively managed Select funds —which are worth every penny when compared to sector ETFs —, brand and lineup awareness. So it's not a product profit motive that's driving them ... it's the many other ships the product can launch."
Full breadth
Paul Weisbruch, vice president of ETF/index sales and trading at Street One Financial LLC, says the advantage for RIAs is this is gaining another custodian that allows them to purchase ETFs through its platform.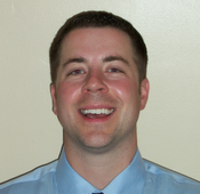 Paul Weisbruch: The value proposition to
the advisor here is not just
investing in Fidelity sector ETFs, but
doing so in the capacity of
utilizing the full breadth of the
platform via Fidelity the custodian.
He points out that Fidelity's ETFs are sector focused, but that the Schwab ETF funds are not necessarily "sector" oriented. See: Schwab makes play for ETF-distribution domination but not without risks.
"From the sounds of it, the value proposition to the advisor here is not just investing in Fidelity sector ETFs, but doing so in the capacity of utilizing the full breadth of the platform via Fidelity the custodian — similar to the strategy that Schwab employed when they unveiled their ETFs and introduced them to RIA prospects and customers on the platform side," Weisbruch says.
But he adds that Fidelity's sector funds don't necessarily attract buy-and-hold investors. "Many sector ETF managers are tactically oriented, and the average holding period is generally much shorter for their sector tilted positions as opposed to buying say a U.S. Broad Market Index ETF," he says.
More to come
Rochte promises that more products will come out of his Denver-based operation, which has grown substantially since it was started last year.
The Denver location has more than 200 employees and may hire up to 500, but there are not all SelectCo. employees. Some of them are Fidelity employees.
"Denver is a great city from a work-life balance," Rochte says. "Fidelity's footprint in Denver goes beyond SelectCo."
Rochte says the firm is focused on both its ETF strategy and mutual funds.
"To us, it's not one or the other, it's both. We think mutual funds are growing, and we think ETFs are growing too."
But one area that Fidelity doesn't intend to use ETFs is in its 401(k) plans. The giant 401(k) record keeper believes mutual funds are better suited in 401(k) plans than ETFs. But plan sponsors can still make ETFs available to participants through a Fidelity self-directed brokerage option. See: Why the whiff of another delay of Schwab's ETF-only 401(k) plan is drawing so much attention.
---
---
---
Paully
November 2, 2013 — 4:56 AM
Pretty confusing and dull. You guys should have interviewed Rob Ivanoff from the ETF Business Review for this story, because in fact there are a lot more competitors to what Fidelity is doing than you are pointing out. His latest review, shows exactly the two-way competition in this space. Look him up!