Patrick Burns: The shift was sudden.
Brooke's Note: The red meat in the diet of the emerging RIA tiger comes from the breakaway teams departing wirehouses. So when Merrill, Morgan and so on terrorize breakaway brokers, it is always cause for concern. This story is complex and interesting, and ultimately affirming to the RIA movement.
A rash of recent lawsuits filed by wirehouses against breakaways are bad news for advisors — even though they ultimately achieve their objective of independence.
Though many of these cases get settled within six weeks, they still cause massive headaches for advisors because they eat up their time, making it harder to recruit clients.
And, they're pricey endeavors, typically costing advisors about $25,000 out of pocket even if the case is settled, attorneys say. See: Why you may not be adequately covered against lawsuits.
This revisiting of the bad old days has come somewhat out of the blue, according to Pat Burns, president of Advanced Regulatory Compliance Inc. in Beverly Hills, Calif.
"We noticed a shift of more lawsuits, and the shift was sudden. Firms that are being very aggressive now would have just sent us information about these issues and not filed lawsuits. Now, they're filing lawsuits. Over the past few months, our firm has seen wirehouse firms take quicker, and in some cases unjustified, action against departing brokers," he writes in an e-mail.
Letter of the law
With brokers continuing to defect, their former employers are quicker to take action, says Danny Sarch, president of Leitner Sarch Consultants Ltd. in White Plains, N.Y.
"The shrinking supply of advisors creates a general desperation, which enhances the desperation when someone leaves," he says.
That desperation is mounting because of an inexorable leakage of talent.
"Wirehouse firms are continuing to lose brokers in record numbers," Burns says.
Sarch maintains that wirehouse firms are looking for any legal vulnerability to exploit, and that's why it's so important that every advisor who leaves follows the protocol to the letter. Many firms have signed the Broker Protocol promising not to file suit as long as the departing advisor follows the document word-for-word. See: Broker protocol list grows again and RIABiz is keeping a running count.
"People have a need to plan for their departure and proceed with precision, and they don't always do that," says Brian Hamburger, founder and managing member of the Hamburger Law Firm LLC and president and chief executive of MarketCounsel LLC. "The Broker Protocol isn't a get-out-of-jail-free card. It's a limited agreement, and you've got to do all of these things right." See: MarketCounsel launches legal hyperspace button for breakaways who get fired by Merrill Lynch (and friends) before the 'go' date.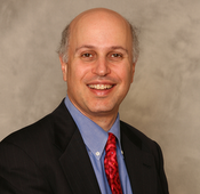 Danny Sarch: I've seen people separate
cordially and nicely, and I've seen
some nasty ones too.
Discord within teams
In a few recent cases, wirehouses are alleging that the advisors violated the Broker Protocol, and the cases become quite complex, because one or more members of a team left and the others stayed. Wirehouses set up the team structure as a way to train young advisors, but it's easy to see how spats could occur, especially when a junior member of the team leaves and goes after the clients of his former team.
Attorneys say that when just a few members of a team break away — rather than the entire team — tensions can arise with the team members who stayed. A member of a team can leave on his or her own, but the situation is more perilous. While the rules of the protocol still exist, the team partnership deals actually supersede the protocol.
"The team agreements overlap the protocol, but there are a certain amount of slivers of daylight where suits can be filed," Sarch says. "The industry has gone through this model of hooking up younger and older advisors as a way to train younger advisors, but like in any marriage, it doesn't mean they're all going to stay happily ever-after forever. These separations are fraught with all kinds of hurt feelings. I've seen people separate cordially and nicely, and I've seen some nasty ones too."
Ex-Merrill broker sued
Burns points to two cases as examples of the increased litigation from wirehouses.
In Merrill Lynch v. Geoffrey Orbach, Orbach of Troy, Mich., left the firm this fall to join Ameriprise Financial Services Inc. The heart of the case centers on the team agreement that Orbach signed with team member Robert Steingold when he joined Merrill Lynch. See: Fearless Merrill Lynch team breaks away with $1 billion in broad daylight.
Merrill argues that Orbach violated his agreement with his Merrill Lynch team members. According to the team's agreement, the departing broker would be able to take with him only certain limited client information. Merrill argues in court documents that Orbach took client information for clients he did not introduce to the Steingold-Orbach team.
The case was originally dismissed on Sept. 19, when Orbach said he would not contact any clients he did not introduce to the team. But the case appears to be on again because Merrill alleged that Orbach's wife contacted clients via e-mail on Sept. 23.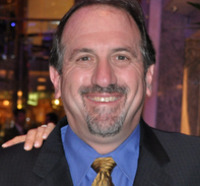 Howard Diamond: The message here is
to follow the protocol and don't
be a wise guy.
Only an associate?
In another recent case — UBS Financial Services, Inc. v. Andrew Hergert, Hergert, an advisor with UBS' Seattle team, left to join Raymond James Financial Services Inc. this fall. UBS claimed that the protocol did not govern Hergert's transition since he was merely an investment associate supporting producing members of the team.
Hergert argued that he was an active part of the team. The court agreed that Hergert was part of a partnership, which existed without a written agreement.
UBS did not return e-mails seeking comment; Raymond James declined to comment and said that Hergert was unavailable for comment.
Don't leave a loophole
Both of these cases left a small window of opportunity for a lawsuit, says Howard Diamond, managing director and general counsel of Diamond Consultants LLC. "If firms see a loophole, they'll go after it. You're talking about a lot of money sitting across the table," Diamond says. "This is being used as a scare tactic. When we're seeing larger teams, they do ask about this. But the message here is to follow the protocol and don't be a wiseguy."
Wirehouses, Diamond says, are less likely to file a lawsuit against those advisors who follow this advice — and a good measure of discretion doesn't hurt.
"The protocol is a great tool, and if you're an advisory team that follows the protocol you should be free from litigation, but it doesn't stop a firm from filing a lawsuit. Anyone can file a lawsuit," Diamond says. "If you're going to go, you've got to keep your mouth shut and can't be telling people." See: Seeing her small clients take Morgan Stanley's brunt, a 12-year Smith Barney vet decamps with $100 million after meeting with Schwab.
Delicate situation
There has certainly been a proliferation of lawsuits centered on wirehouse teams, particularly in recent months, says Thomas B. Lewis, an attorney with Stark & Stark of Princeton, N.J. See: Fidelity gleans why so many 'attractive' advisors cling to wirehouses and Cerulli's newest RIA data shows plenty find courage.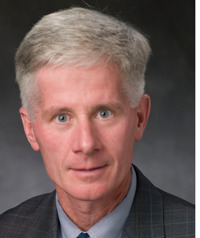 Thomas Lewis: In the past, when
they lost junior advisors they weren't
looking very closely at the partnership
agreements … but now, because of
the competition, it's become critical.
"The situations I've seen a lot more recently are where there's a large team, and the entire team doesn't make the move, and there's been a partnership agreement. The team agreement has even further control than the protocol," Lewis says.
The deal reached by team members usually says that an advisor who leaves the team can solicit only those clients that he or she had when the team originated. But snags happen easily, because often there's not a list of which advisor had which clients. For instance, what if both advisors met one client at a reception — which advisor had the original relationship with the client?
"The big issue is if you've got a junior member of the team who leaves, then the senior member is jumping up and down shouting that the junior member of the team is soliciting their original clients," Lewis says.
"The last thing the firm wants to do is act like it doesn't take the senior members seriously and then the senior member decides to leave. Oftentimes, the firm gets pressured to keep the senior member happy and send a message to the younger advisor. You're sending a message to the junior members of the team that if we think we violated the partnership, we'll come after you."
Sending a message
The firms also want to hang onto the junior advisors too — advisors who were seen as disposable a year or two ago.
"I've seen an increase in partnership disputes," Lewis says. "Because of the competitive landscape, firms are losing junior advisors, and now they're doing everything they can to retain that business. In the past, when they lost junior advisors they weren't looking very closely at the partnership agreements about who they should be soliciting. It wasn't as big of a deal, but now because of the competition — it's become critical." See: Second ex-Fidelity exec in a year nabbed by Focus Financial.
Lewis adds: "Now, the firm is worried that the junior advisor has all of the involvement with the clients and he'll have a chance to move the clients. So, they decide to file a lawsuit to make him look like the bad guy. He's not doing anything wrong except trying to win over the business he thinks is his. I've seen a proliferation of these kinds of cases, and it won't slow it. [But] It sends the message they want to send."
Lewis says that the wirehouse firms have gotten more pointed in their attacks. For instance, many wirehouses are searching through an advisor's e-mail and computer documents to see if he or she passed on any confidential information to other accounts before leaving.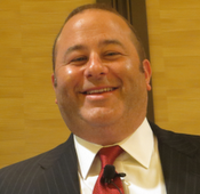 Brian Hamburger: It's the single largest
move they make, and they aren't
looking at what they can do
and what they can't do.
"The companies are looking to see if they're e-mailing any confidential documents, and then the company is exerting a lot of pressure — including restraining orders — against the individual. Basically, all of these legal actions are to slow down the financial advisor who left. He's spending time fighting a lawsuit rather than bringing over clients."
Bad execution
Hamburger hasn't noticed any marked increase in lawsuits, but is always amazed at poorly planned exits.
"What shocks me is the advisors we're talking about have decades of their career and are going about it in such a roughshod manner," he says. "It's the single largest move they make, and they aren't looking at what they can do and what they can't do."
Hamburger points out that hundreds of breakaways are completed without lawsuit. He says that many advisors who are successful in avoiding a lawsuit want to keep their lips zipped because they're fearful of attracting attention if they gloat.
Eye of the tiger
One such breakaway that seems to have gone sailing through was the Gupta Wealth Management team that just left UBS.
Hamburger's firm guided that team. The new RIA's principal, Ajay Gupta, left UBS with a team of seven people who combine to manage an expected $540 million of managed assets for 119 families.
Hamburger declined to offer any specifics on this case, but did say that Gupta followed everything to the letter of the law. See: Schwab wins giant UBS breakaway in San Diego.
"He's one of those guys who insisted upon understanding the right way to do things. He has held to precision in his implementation, and he's a beaming example of how you can be wildly successful."
"There are so many successful examples, and many of them want to maintain discretion because they don't want to poke the tiger in the eye. There's a well-paved path to success. Despite the fact that we only hear about the ones with problems, there are just a horde of individuals who are making their way to independence with [as much] discretion as possible."
---
Related Moves
---
October 16, 2020 – 7:49 PM
---
---
Mentioned in this article:
---
---
---
Frederick Van Den Abbeel / TradePMR
October 23, 2013 — 9:39 PM
The Independent Advisory Industry are very fortunate to have experts such as Brian Hamburger, Patrick Burns, Howard Diamond and the others to be such a valuable resources for those Advisors who are wanting to go Independent.
Thank you gentlemen and to all the professionals in our industry make the dream of going independent a reality for so many. Your work does not go unnoticed and is always much appreciated.
Orbach's Wife
ML has a habit of recruiting brokers by using bribery of large bonuses when clients have transferred assets. Problem is ML likes to fire their brokers, keep the client assets & ask for the bonuses to be returned; as in the case of Orbach, ML kept 85 million in client assets. ML lawyers have many notches in their belts for playing dirty, and/or criminal, reference their recent historical fine of $16.6 BILLION for mortgage fraud in the recent crisis.