Edward Gilhuly had breakfast with Joe Duran, then his company reported it was writing a big check.
Brooke's Note: What never gets tiring writing about the RIA business — besides the people and the fiendishly clever ways they find to build companies — are the delicious ironies. Here we have legendary 'barbarians' of Wall Street now putting their shoulders behind a budding financial planner with national aspirations and a chief executive with Africa in his accent. I also have comments from John Furey to add.
Reversing itself on raising capital from external sources, United Capital Financial Advisers LLC wrapped up an 18-month search for about $6 million of capital by bringing aboard $38 million of capital.
The Newport Beach, Calif.-based roll-up-morphing-to-wealth-manager sold a 14% stake to Greenwich, Conn.- and Palo Alto, Calif.-based SageView Capital LP — a group founded by ex-KKR higher-ups — for $30 million and raised an additional $8 million from Bessemer Venture Partners and Grail Partners LLC.
The amount paid for the stake — extrapolated — gives United Capital a theoretical market capitalization of about $200 million. See: How a $12 billion RIA grew to $20 billion in less than a year by raiding 401(k) accounts from legacy players.
From rolling up to rolling in
In 2009, the company raised $15 million from Bessemer, and its principals indicated that United Capital's days of raising capital were over. Matt Brinker, senior vice president of product development and acquisitions, explained the company had sufficient cash flow to go it alone and because private equity is a relatively expensive way to raise capital. See: VC firm bets millions on wealth managers amid market fears.
The reversal illustrates a marked shift occurring in the way that the company is pursuing growth — from rolling up advisors to rolling in client assets directly, according to its chief executive, Joe Duran.
"Since 2009, we discovered that the opportunity for United Capital is much larger than even we expected. In particular, as we introduced Honest Conversations and our advice model, we found that the retail investor's reaction was incredibly positive. Our plans and aspirations shifted in response to our ability to actually improve people's lives, and the additional capital will help us achieve our full potential by reaching as many investors as we can help." See: United Capital's Joe Duran throttles back on deals as he opens an RIA version of Hamburger University.
John Furey, principal of Advisor Growth Strategies, agrees that what Duran has done sets his firm apart.
"What's different about United Capital is that it's executed on getting disproportionate growth from organic [growth]," he says. "Now they have real money to make it happen… with a big online and social media strategy." See: Joe Duran inks deals with two top RIA executive talents after United Capital hits a 'roadblock'.
Spadework done
Raising $38 million is the outcome of a formal search for capital executed through Lazard Middle Market LLC. The original cash objective was for a more modest raise to be earmarked mostly for providing liquidity to longtime United Capital partners who are well advanced on their de facto vesting schedules. Some UC advisors came aboard as long ago as 2005 and their purchases included substantial amounts of stock.
Sasank Chary, principal of SageView Capital, says that the company is taking a stake in the venture at a particularly fortuitous time. SageView manages about $800 million of assets.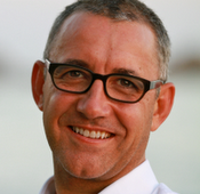 Joe Duran: I've done six capital
raises, so I know what to
look for, and you don't give
control to a group.
"We think United Capital is at an inflection point … that they've done all the hard work … and that there's the opportunity to leverage all the hard work." See: 10 most influential RIA figures going into 2013 and how they're reshaping the industry, Part 1.
Helping bring Chary around to this viewpoint was FallLine Strategic Advisors LLC.
"We are very pleased to have assisted Sageview in its assessment of United Capital and the opportunity that an investment in United Capital presents. We believe United Capital has a strong business model and will continue to be a leader in its segment of the wealth management industry," said Scott Graflund, principal of FallLine in a release by the company issued subsequent to original publication of this article.) See: Former Morgan Stanley and UBS wealth management chief flirts with roll-up model then pivots to management consulting.
United Capital has 47 offices nationwide with $9 billion in assets under management and an additional $9 billion under advisement through its pension-consulting affiliate. Revenue at the company, founded in 2005, has since then doubled every two years through a combination of acquisitions, advisor recruitment and client recruitment, according to the company. United Capital had revenues of about $2 million in 2005. Its most recent office addition is in Scottsdale, Ariz. See: United Capital announces an RIA deal with plenty of spin.
Undercover shoppers
SageView's due diligence included secret "shopping" at eight United Capital offices.
"We visited several of their teams across the country, finding extraordinary focus and consistency within the firm's approach," said Scott Stuart, co-founding partner of SageView Capital in a release. "The platform is rock-solid, and the leadership team has both tremendous vision and operating discipline. As investors, we want to help them build the largest independent wealth counseling firm in the nation."
What Chary likes in particular about United Capital is its "unique" ability to deliver financial planning, which has the sub-brand of Honest Conversations. In addition to helping to bring aboard clients, the planning system generates significant revenue because it is not included in United Capital's fees. See: Joe Duran tries out novel financial planning strategy on himself and his wife.
Breakfast in Palo Alto
What Duran likes about SageView-as-partner is that it'll lend the firm expertise without taking control.
"I've done six capital raises, so I know what to look for, and you don't give control to a group. Management and employees of United Capital still has the largest block of stock," Duran says. "You get the benefit of the brains without the downside of the stick."
Duran says that as part of his pre-deal routine, he had breakfast with SageView founder Edward Gilhuly a couple of weeks ago in Palo Alto. Gilhuly was at Kohlberg Kravis & Roberts from 1986 until 2006, when he founded SageView. KKR became famous after it became the minnow helping swallow the Nabisco whale in 1987 and inspired the book, "Barbarians at the Gate," written by Bryan Burrough and John Helyar, and the subsequent film.
Bessemer remains the largest shareholder among the VCs, though the $30 million from SageView was the largest single raise.
Liquidity for UC advisors
The unlocking of those shares is a big boon to these advisors, according to Neal Slafsky, managing partner of United Capital South Florida in Fort Lauderdale whose firm was bought by United Capital in 2009. "It's not paper; there's real money behind it."
What he likes in particular is the continuing liquidity program that provides an annual window of opportunity for qualifying advisors to speak up to sell shares. See: $1.6 billion RIA nabs Fidelity's $1 billion-man and a United Capital advisor seeking a gilded local brand.
"It's an ongoing power if you're sending kids to college or buying a second home."
More of what works
For Duran, the capital raise provides the ability to buy much more than a home.
Now, less than 20% of the capital is expected to go to paying cash for partner shares. The remainder will fuel three growth programs: bringing aboard more recruits, establishing footholds in new geography by acquisition of firms, and driving organic growth by generating more leads. This includes using call center personnel to contact executives with large 401(k) balances.
The lead-generation strategy has been working in Fort Lauderdale, according to Slafsky, who cites the example of an advisor who came aboard with him, used the leads, and quickly saw his revenue leap to $450,000 from $150,000.
"We know it works; we just need more of it."
---
Related Moves
January 15, 2020 – 2:42 AM
---
---
November 8, 2019 – 4:52 AM
---
---
Mentioned in this article:
---
---
---