What I learned from the CalPERS meeting in which the 10 Beliefs were unveiled -- and why I came away mystified
As a risk manager I was looking for trailblazing thinking but the bland statements of belief were quite the opposite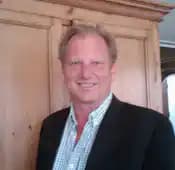 Robert Boslego: We can see this 'change' for what it is -- a statement of remorse for prior freelanced investment moves.
---
---
Jason Lahita
October 2, 2013 — 6:33 AM
"Questions for the board start at about 48 minutes into the video meetings/agendas/invest/201304/workshop-item01-01.pdf (assuming it is still online following publication of this article)." Its not. . .
Using messaging as a shield never works if whats behind it is so rotten and acidic that it seeps out of every crack in the iron.
Great article, disturbing story.
Grant Barger
October 2, 2013 — 7:13 AM
Let's schedule a lunch meeting to decide where we are having dinner… This is a great opportunity for everyone to witness "death by committee" – Great commentary in the article and a nice resource that validates the mystification on YouTube. RIABiz continues to lead the pack with relevant industry insights. Very well done. -GB
Robert Boslego
October 2, 2013 — 3:29 PM
here's the youtube link: https://www.youtube.com/watch?v=iFOukB5lXoQ
James McRitchie
October 31, 2013 — 5:29 PM
Why does a publication aimed at registered investment advisors care about CalPERS? I find your rambling article critical about CalPERS but lacking substance. For example, CalPERS believes diversity of talent, including a broad range of education, experience, perspectives and skills, is important. You seem to mock that thought, indicating diversity of beliefs is what is important. Really? Perspectives aren't associated with beliefs? They left off your pet word? What's the point?
Robert Boslego
October 31, 2013 — 6:37 PM
The article is intended to be about a relatively new approach about investing, which is Investment Beliefs. CalPERS is a case study. Towers Watson, their consultant, says that the largest competitive advantage in investing comes by improving investment beliefs, and so I thought this process and result may be of interest to investment advisors.
On the one hand, they say they want to hire a diverse group of people, but on the other hand, they only want to hire people who believe the same thing.
Cognitive diversity—different thinking styles and beliefs— matters more than age, gender and ethnicity diversity, because it produces better solutions than a group of people who think the same (see "The Difference: How the Power of Diversity create better groups, firms, schools, and societies," Princeton University Press, Princeton, 2007).
Having age, gender, ethnic diversity is important for other reasons.