How a 33 year-old advisor ditched the Midwest for California and used mad blogging and SEO skills to hijack annuity-bound web traffic to propel giant growth
With $40 million and counting in new business this year alone, Jason Wenk expects to double his AUM by year's end in part by mining clients' keyword gold
Jason Wenk says he brought in 105 prospective clients through blogging last month. 'No one could keep up with that.'
---
Jason
October 1, 2013 — 6:37 PM
Thanks for the article. It was great chatting with Kelly on this and I hope advisors are able to learn a ton.
Jason
October 1, 2013 — 6:51 PM
Oh – and to Frank's point…
Yes, if we all copy each other we all look silly and strategies quit working. The point of sharing is the "model" works. Writing specific, quality content that specifically helps clients (and prospective clients) is always helpful. And it gets found well via search engines.
At the end of the day, not all advisors will have the proper skill set to blog effectively. But those that want to learn, make an effort, track their results, optimize, and stick with it; they can have great results that last a very long time.
jw
Brian Murphy
October 3, 2013 — 12:58 AM
Great job and congratulations, Jason. I think it's imperative that the content one creates/delivers is of value on a stand-alone basis.
If you do a good job helping others better understand something, and get that information broadly disseminated, then clients will find you!
Personal financial services has loads of opportunities in this regards – as everything has been made extremely complex for the past 30-40 years! The real opportunity for anyone in this space is becoming an expert in one aspect of the business and then connecting to those who really value that expertise…go tighter, not broader.
Best,
Brian
DAVID GARRETT
October 4, 2013 — 10:58 PM
And, folks, he is a pretty good golfer. Greetings from Caledonia, Mi., Jason!
Stephanie Sammons
October 7, 2013 — 4:12 PM
So glad you are getting your story out, Jason. Here's the thing as I know you understand; the important part of the formula is the authentic content development and distribution. You've found what works for you and you're doing the work. Blogging in and of itself doesn't crack the code. It's understanding your target market, providing consistent, unique, in-depth educational content, and continuously optimizing your online marketing efforts to ensure your content gets found by the right people in the right places. It goes way beyond blogging wouldn't you agree?
Stephanie Sammons
http://www.wiredadvisor.com
Jason
October 7, 2013 — 5:15 PM
Stephanie –
Absolutely spot on. The tool by itself never does the work unless its being used the right way by the operator.
Thanks!!!
jw
Marsha Wynn
Thought-provoking suggestions , For what it's worth if others want a a form , We filled a blank form here <a href="http://pdf.ac/7ZPgnX" rel="nofollow">http://pdf.ac/7ZPgnX</a>.
---
Related Moves
---
---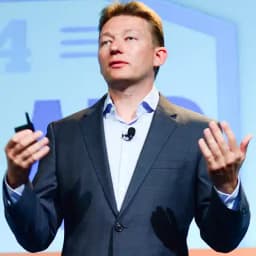 September 10, 2019 at 10:52 PM
---
---
Mentioned in this article:
---
---