Jason Wenk says he brought in 105 prospective clients through blogging last month. 'No one could keep up with that.'
Brooke's Note: I really like this story and I get it. Once you have moved to California and you don't want to go back to winter, your mind thinks in ways you never thought possible. It's not just that you're working for money. You're working for the constant stream of good weather that you have become addicted to. This article is about clever use of web marketing. It's also about hard work. Everybody likes writing stock commentary. Jason writes annuity commentary and that's where the demand is.
After four years of building his Grand Rapids, Mich.-based RIA to $110 million, Jason Wenk, 33, hit a plateau in 2008. He was the head of a perfectly good retirement-focused business, Retirement Wealth Advisors Inc., and served a few dozen clients with retirement plans and asset management.
But, there was one problem: He wanted to move out of Michigan — get away from the cold winters to the beaches of California.
Instead of trying to build an entirely new geographically based business halfway across the country, Wenk decided to build a virtual practice to communicate with clients back in Michigan and to attract new clients who would then be more likely to be open to doing everything virtually.
Before opening his own practice in 2002, Wenk first worked at Morgan Stanley and then did investment research for nonprofit organizations, but he left those to create computer-based investment models and later start his own tech company, FormulaFolios, for which he still serves as the chief investment strategist. While his tech familiarity made the idea of a virtual practice easier, the real temptation was the flexibility of being able to serve anyone anywhere.
"The first part is how do you get the clients without meeting them in person?" says Wenk. See: The advisor who sailed off grid and found a new business model for his $550-million RIA on the way.
Heading west
So nearly three years ago, with his wife and kids in tow, he moved to Laguna Beach, Calif., and set up the Southern California office of Retirement Wealth Advisors. Then, he began trying to figure out how to connect with his old clients — and find new clients — online. It's something Loren Kayfetz did successfully in moving to Hawaii.
Turns out, he was a lot more successful than he thought he'd be. By using some simple principles to create an online presence and a popular blog, Wenk says he's brought in $40 million in new business this year, with another $20 million in the pipeline. In less than two years, since the first blog post that really attracted traffic at the beginning of 2012, he says, he has doubled his business and by the end of the year, Wenk expects to be manage around $220 million of assets. See: What three highly wired financial advisors have to teach us about social media.
"The Internet is still the wild wild West," says Tim Welsh, president and founder of Nexus Strategy LLC, who saw Wenk speak at a conference this spring. As the advisor explained his technique and his returns, "every jaw in the room hit the floor," Welsh says.
Going to the clients
SEO — search engine optimization — is the Holy Grail for those who toil on the Internet. Plenty of SEO experts and Internet consultants talk about how important it is to be ranked highly in search engines in case someone searches online for "Laguna Beach financial advisor," for example, says Wenk.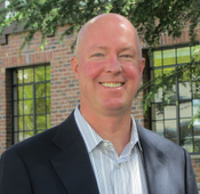 Tim Welsh: Every jaw in the
room hit the floor.
But, why? Wenk asks. First, very few people are searching "Laguna Beach financial advisor." But, more importantly, he says, those that are might not be serious potential clients. See: How Google Love can put an RIA onto an equal marketing footing with BlackRock.
Why wait for your target market to come to you, asks Wenk. Instead, "you meet them where they are." In other words, figure out specifically what your ideal client is searching for.
Retirement Wealth Advisors focuses on conservative planning for retirement, so the potential clients are older and, naturally, on the conservative side. But that's still pretty generic. To narrow down the field still more, the first thing Wenk did when he started his blog was ask his current clients what specific questions they had on the assumption that potential prospective clients would have some of the same concerns.
In his case, clients were looking for information about retirement products, and entering queries like: I just sold my business, what do I do with the money? Lots of his clients were worried about the United States economy and the amount of debt that was accumulating, so he started a recession probability model on his monthly blog. One client asked him about a specific annuity that a salesperson had pitched.
'Excruciating detail'
Wenk set out to answer those questions. He wrote a review of that specific annuity his client asked about, "in excruciating detail," he says, with an hour-long video and a coded model showing all the different possible outcomes and how everything worked. See: A $17-billion RIA doubles down on a social media strategy that netted it 50 Facebook employees.
That post went up in January 2012 and it was the first thing on his blog that blew up. Suddenly, he says, he was getting 500 to 600 unique visitors a month for that review alone.
"Everything made sense after that post," he says.
The strategy is reminiscent of Amazon.com Inc.'s approach, Wenk says. If someone is searching online generically for "flat-screen TVs," for example, then they're likely not a serious buyer. But, if they search for a specific brand or size of flat-screen TV, then they're shopping to buy.
Likewise, if someone is searching because they have questions about a specific annuity product, then they're not 100% sold, he says, but they're looking for answers and options — like possibly working with a financial advisor or planner. That's where he comes in.
"You put your tent up next to the bigger tent," says Welsh — in this case the bigger tent is the large annuity companies. Now, Wenk comes up near the top in a Google search for those products. See: Gathering assets with long tails: Exactly how RIAs of any size can market with the big boys with 'Google Love'.
Wenk emphasizes that he doesn't just trash the products in his reviews; he writes fair and unbiased reviews to show that he knows what he's talking about and to convince prospective client to trust him.
Nothing but scale
Once potential clients find his personal blog, which connects them to Retirement Wealth Advisors, or one of the many other blogs that he runs as part of his Internet expansion, they're directed to an option to learn more. Often, he says, people e-mail him using the contact form with detailed information about their concerns, problems, finances and situation. Then Wenk, or one of his other advisors, writes back to set up a phone call. About 50% of the people follow through, he says.
Even scheduling the call is automated, through a link to his online calendar that's included in his e-mail. Everything is done virtually, making it easy for him to run a virtual practice from the get-go. See: Online brokers may be bigger threat to financial advisors than they realize, study says.
The ability to scale is impressive, says Welsh. "All he's got to do is put more people through the pipe and bring on more advisors."
Too much to handle
At this point, though, Wenk's not sure how quickly he can grow. Incoming assets are directly related to the Internet traffic, which is why he's exploring different ways to reach his market online. Right now, he's getting about 10,000 unique visitors/month to the dozen different sites he operates.
In August, Wenk says, he had 105 prospective new clients. "No one could keep up with that," says Wenk.
Instead, he now directs some of those prospects to the other advisors he has on staff, who "never have to do any prospecting," he says.
Seven employees work out of the Grand Rapids office, most of whom were hired since the firm's business expanded. They primarily handle back-office work, with the three advisors working with clients both virtually and in person. About half of the firm's clients remained based in Michigan.
Wenk has also brought on an advisor in Northern California, one in New Mexico and one in Louisiana, all of whom work with a variety of clients, primarily remotely. He plans on bringing on 10 to 20 more people next year if the business keeps rolling in from the Internet.
Wanting to talk to Jason
Wenk says he owns nearly 300 domains but that he's only using about a dozen of them. Since he does all the blogging himself — which he emphasizes takes less time than cold calling or putting on steak dinners — he's able to play around with different ideas on how to attract visitors. Ultimately, he hopes to be getting 25,000 to 30,000 unique visitors/month.
Wenk acknowledges that when prospective clients come in through "JasonWenk.com"https:www.jasonwenk.com those people kind of want to talk to Jason Wenk. But on some of the sites, his name does not appear. In that case, any of the advisors at the firm will do. "There's nothing great about me personally," he says.
One such site, annuitygator.com, features an alligator mascot dubbed the "annuity investigator" who promises "in-depth annuity reviews that reveal the facts on what you can really expect from your annuity." The site offers instant access to a free annuity e-book. If a visitor has questions, they're directed to contact "annuity gator," which leads them to Retirement Wealth Advisors.
Moving target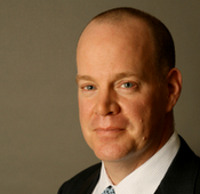 Frank Troise: The hard reality is
the majority of what's out there's
already been built.
Blogging is a good first step, but it's not going to draw thousands of people easily, says Frank Troise, founder of My New Financial Advisor Inc., who uses FreeRetirementReport.com to bring in prospects.
"There's nothing wrong with what he's doing," he says, the principles are sound, but there are a lot of supposed internet experts who profess to have figured out the big secret to attracting business online. See: Online RIAs will mostly fail — and here are 10 reasons why.
If you really have cracked the code, he says, "you don't tell people" — especially in talks at conferences or to reporters. When you do figure out the math, he says, you want to book the business as quickly and as quietly as possible.
Troise points out that lots of information about annuities already exists online. "The hard reality is the majority of what's out there's already been built." To make a post stand out, then, or go viral, you'd have to take a crazy or controversial view to separate yourself from the herd. That might attract web visitors, he says, but not business.
"The secret always changes," says Troise. Keywords that are high-profile one day may not be the next, and Google changes its SEO algorithm frequently. To stay on top of the constantly moving target, Troise has about 22 people on staff just analyzing the data and testing different analytics. They'll test how big a button should be, what should be bolded or what fonts should be used. That's what it takes to be successful online over the long term. See: The top 10 deepest fears — and highest hopes — of RIA practitioners.
No more secrets
Wenk says he doesn't have some big secret, though. This is all stuff anyone could do or learn with a little research. "Nothing's really a secret anymore," he says — that's the beauty of the Internet.
"The average advisor can do the same thing," Wenk adds. He has all of his social-media accounts set to publish from his blogs automatically, and the blog archives immediately for compliance purposes. The blogs and social media also make it easier for existing clients to share or refer him to others. Instead of spending hours cold calling, Wenk focuses on blogging and reaching out online. "If all I did was one hour only blogging per week, I'd bring in $30 million in new business a year," he says. See: How RIAs can maximize their web marketing with nary a 'friend-ing' or tweet.
His caveat: It's only that easy if you know how to do it.
Wenk recently wrote a blog entry that he says only took him 15 minutes — including an eight-minute video. The in-depth annuity reviews take him longer (much longer), but he also has to code the automated calculations for that.
What he doesn't do is contract out the blogging. "Anyone who hires out web-writing stuff is making a huge mistake," says Wenk. He does 100% of the writing and the videos.
Great equalizer
Advisors aren't doing this not because it's hard, but because they don't understand, says Welsh. "Most financial advisors are really conservative," he says, so they're scared of driving away clients or saying something wrong — instead of understanding that might be why clients would want you.
They're going to have to come around, though. "It's the new world order," says Welsh.
"The Internet is the great equalizer," says Wenk.
---
Related Moves
---
---
September 10, 2019 – 10:52 PM
---
---
Mentioned in this article:
---
---
---
Jason
October 1, 2013 — 6:37 PM
Thanks for the article. It was great chatting with Kelly on this and I hope advisors are able to learn a ton.
Jason
October 1, 2013 — 6:51 PM
Oh – and to Frank's point…
Yes, if we all copy each other we all look silly and strategies quit working. The point of sharing is the "model" works. Writing specific, quality content that specifically helps clients (and prospective clients) is always helpful. And it gets found well via search engines.
At the end of the day, not all advisors will have the proper skill set to blog effectively. But those that want to learn, make an effort, track their results, optimize, and stick with it; they can have great results that last a very long time.
jw
DAVID GARRETT
October 4, 2013 — 10:58 PM
And, folks, he is a pretty good golfer. Greetings from Caledonia, Mi., Jason!
Jason
October 7, 2013 — 5:15 PM
Stephanie –
Absolutely spot on. The tool by itself never does the work unless its being used the right way by the operator.
Thanks!!!
jw
Marsha Wynn
Thought-provoking suggestions , For what it's worth if others want a a form , We filled a blank form here <a href="http://pdf.ac/7ZPgnX" rel="nofollow">http://pdf.ac/7ZPgnX</a>.
Brian Murphy
October 3, 2013 — 12:58 AM
Great job and congratulations, Jason. I think it's imperative that the content one creates/delivers is of value on a stand-alone basis.
If you do a good job helping others better understand something, and get that information broadly disseminated, then clients will find you!
Personal financial services has loads of opportunities in this regards – as everything has been made extremely complex for the past 30-40 years! The real opportunity for anyone in this space is becoming an expert in one aspect of the business and then connecting to those who really value that expertise…go tighter, not broader.
Best,
Brian
Stephanie Sammons
October 7, 2013 — 4:12 PM
So glad you are getting your story out, Jason. Here's the thing as I know you understand; the important part of the formula is the authentic content development and distribution. You've found what works for you and you're doing the work. Blogging in and of itself doesn't crack the code. It's understanding your target market, providing consistent, unique, in-depth educational content, and continuously optimizing your online marketing efforts to ensure your content gets found by the right people in the right places. It goes way beyond blogging wouldn't you agree?
Stephanie Sammons
http://www.wiredadvisor.com