Ruth Papazian: LPL was at that stage of really wanting to grow like H.D. Vest is today, and I love to grow things.
Brooke's Note: It's easy to see why H.D. Vest has 5,000 advisors with $33 billion in assets. It's just as easy to see why it seems to be stuck with an image, and growth trajectory, of an IBD for moonlighting accountants. Into this damned-if-you-do situation steps someone accustomed to winning. Unless there are plans to push accountants to be something they're not, it's hard to see how things will change. But it's also hard to see why Ruth Papazian would take this job — and why Parthenon would have recruited her from Wells Fargo — without a game plan for success. Ruth has her fans and her doubters. This story delves deep.
The woman credited with infusing LPL Financial with critical marketing prowess prior to its initial public offering is now looking to do similar things for H.D. Vest Financial Services Inc.
Ruth Papazian's hire by the Dallas-based independent broker-dealer is the firm's latest move to unleash what has long been viewed as one of the great, latent potential agglomerations of financial advisory talent.
She has the credentials: Papazian left behind quite a legacy at Boston-, Charlotte, N.C.- and San Diego-based LPL. Working out of the San Diego office, she served as the broker-dealer's first chief marketing officer and is credited with institutionalizing marketing and providing the framework for advisor recruitment. Her tenure at LPL lasted from 2007 to June 2011, at which point Papazian left to care for her ailing mother, who died at the end of 2011.
Army of reps and accountants
The good news about H.D. Vest has always been its 5,000 reps and who are accountants with rosters of trusting clients who would likely move assets to their accountant with the right encouragement. The problem has been that that presumed outcome has been more the exception than the rule with a vast swath of the accountants doing advice as a sideline — and with little impetus to move beyond that.
Still, H.D. Vest has $33 billion of assets and solid loyalty to the company's longtime head, Roger Ochs. Most recently, Parthenon Capital Partners LLC and two other venture capital firms bought the unit in 2011 from Wells Fargo & Co., which had put its focus on FiNet, its own IBD.
The new plan for igniting growth is to install Papazian both as the head of marketing and recruiting; she is H.D. Vest's first chief marketing officer. The potential Papazian sees in H.D. Vest is similar to what she saw when she arrived at LPL.
"LPL was at that stage of really wanting to grow like H.D. Vest is today, and I love to grow things," she says. "When I was consulting, that's how I found my way to [chief executive] Roger Ochs and H.D. Vest. I fell in love with the executive team and I started to feel that they can really grow and they're really focused." See: LPL shows flashes of its new image at Financial Masters 2013.
Two views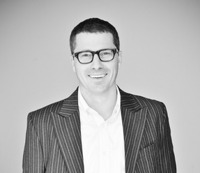 Ryan Shanks: I've come to the
conclusion that there are a lot
of low-producing advisors.
If anyone can jump-start H.D. Vest, it's Papazian who brings in a textbook's worth of knowledge in the industry and more, says Cecile V. Munoz, president of U.S. Executive Search and Consulting.
"Ruth brings a combination of knowing how to speak to advisors and build great relationships, but she also brings the perspective and knowledge that only comes from working for top Wall Street firms as well as the leaders in the IBD space."
"It's a big win for marketing get Ruth and she's very well regarded, but it's not really a big win for recruiting. Recruiting is not really her skill set. To do recruiting and develop the marketing strategy are really two different things," says Ryan Shanks, founder and CEO of Finetooth Consulting. "When you're coming to LPL, you're going to LPL because the firm is known. H.D. Vest is not really characterized as one of the traditional competitive broker-dealers."
And while Shanks feels Papazian was quite successful at LPL, he doesn't see a direct connection between recruiting and marketing.
"You can't look at her and say she was responsible for bringing in X number of net new advisors to the LPL platform. I'm not trying to throw her under the bus. I guess you could argue the marketing message may have brought in some advisors. But recruiting has a lot of different components." See: LPL's marketing destiny got reshaped by a dark horse in a dark room.
Smaller recruiting force
Papazian, who has been a chief marketing officer for many years, begs to differ. "I've always been a chief marketing officer who reports to the CEO, and I worked hand in hand with the sales side."
She does, however, acknowledge that the dual role is a unique one, but she's confident she can successfully handle the two departments, in part because H.D. Vest, unlike the larger independent broker-dealers, doesn't have a big recruiting force at all.
"Our recruiting model is very different and we don't have a large sales force like other IBDs. We're only attracting 26% advisor-only. Most of ours are tax accountants and CPAs. "See: Why making partner at Deloitte Touche helped convince a CPA to join a $2 billion DFA RIA 2,300 miles away.
Cross-training pitfalls
Another giant challenge at H.D. Vest, according to Shanks, is that most advisors are part-timers who split their duties between accounting and advisory and more often than not — accounting will take the lead in their list of priorities. That means many of the advisors are low producers.
"I've come to the conclusion that there are a lot of low-producing advisors on the financial services side," he says.
Shanks believes that the advisors at H.D. Vest are mostly focused on their accounting careers and feels that managing assets comes in a distant second place in their tasks.
"I wouldn't say H.D. Vest has failed, but when you go out and engage someone who is an accountant and try to cross train them, it means they're wearing two hats. At what point does one hat take more time? It's not so much a flaw in the business model but the demographic," he says. "If I'm a CPA and affiliated with another firm. I could be unhappy with that firm but I'm willing to tolerate it because I'm not dependent on it full time." See: The AICPA gets down with advisors in Vegas — well, as much as accountants can.
Misconceptions
Papazian really takes issue with that.
"Our model is to train and teach and educate these new advisors to grow this book of business. We're servicing a great deal of wealth management advisors. I think there is a misconception that our advisors are part-timers. I don't agree with that. They're running dual businesses."

Adam Birenbaum: We see The BAM
Alliance and H.D. Vest as distinctly
different businesses.
Such misconceptions are just more challenge for the firm to overcome, she believes
"Our biggest challenge is the misconception that people think our advisors are part-time and the advisors are low-producers."
Papazian spent the last two years consulting for other firms. Her career ambitions shifted when she met with Ochs. She saw the potential and joined H.D. Vest four months ago, packing up her English bulldog M. Stanley (named from her days at Morgan Stanley), and heading to Texas [despite the fact that she'd vowed she'd never move to Dallas]. WHY? See: LPL's chief marketing officer departs.
Papazian acknowledges that about 1,600 of the 5,000 H.D. Vest's advisors are in development, or training. She says it takes an accountant about two to three years to become fully trained in investments.
"We have a large portion of advisors that are still learning and being trained and we also have a large body of advisors who are million-dollar producers," she says. See: A Merrill Lynch trainee shares what it's really like to be part of the firm's revamped, more RIA-like training program.
Poaching plans?
Another similarity Papazian sees between H.D. Vest and LPL is that neither had a consistent marketing message when she came onboard.
"Frankly, when I joined LPL, they didn't have a chief marketing officer or a marketing organization. They were losing advisors as fast as they were bringing them in. They wanted to attract wirehouse advisors, and we got in and did things differently and grew the organization," she says. "I'm always so attracted to a growth model, and it's what I love to do. I had a lot of different opportunities, and there was something just so right about this. That's why I'm here in Texas."
Asked if LPL should be worried about Papazian poaching talent from her old firm, she maintains that the two firms have very different focuses. H.D. Vest is mostly going after accountants, and LPL wants to attract wirehouse advisors.
"I'm not sure they're worried. For years, LPL has been focused on recruiting wirheouse advisers, and done that very well. Recruiting has slowed in this industry on the advisor side, but it's not slowed for [recruiting] the tax professional. We're not suffering." See: Deal-making momentum is AWOL 'for reasons unknown,' but HighTower Advisors wins an outsource deal with a fresh $500 million Morgan Stanley breakaway.
'Things were getting stale'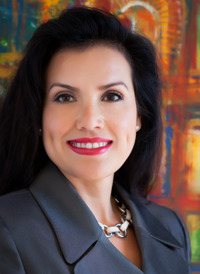 Cecile Munoz: Ruth brings a combination
of knowing how to speak to
advisors and build great relationships.
A major stumbling block in H.D. Vest's quest for greatness may be its change in ownership from Wells Fargo to Parthenon, Lovell Minnick Partners LLC and Fisher Lynch Capital LLC. Papazian says. See: Why exactly private equity firms are dumping money into IBDs at a time when many are going bust.
"Clearly, they're on a growth trajectory, and that's part of the reason I joined them. I think it's a wonderfully unique and high-growth market," Papazian says. "There's nothing quite like them in our industry. The executive team and equity partners are focused on growing this model."
Yes Papazian acknowledges that the marketing efforts at H.D. Vest had been "stale." and the changes in ownership difficult.
"The firm has gone through many different ownership changes. which can be quite disruptive. When you're clearing firm is changing, it is disruptive to growth. Wells Fargo came out and sold it, and unplugging from Wells Fargo was disruptive, and all of that causes noise," she says.
"Things were getting stale. and there have been a number of owners," she says. "We're now privately owned and independent, and our equity partners are very focused on growth. We're making a lot of changes in the right direction."
Different animals
Chief executive Adam Birenbaum feels his firm's focus on accountants has gone well "As we have seen first hand, embracing a strategy that assists advisors in critical areas such as marketing, technology and human resources has been a rewarding one for The BAM Alliance. Combining these efforts with a focus on accountants continues to be a key ingredient to our success," he adds.
He notes that BAM Alliance is quite different from H.D. Vest's model. "Firms best suited for The BAM Alliance tend to be significantly larger, faster-growing and committed to delivering comprehensive wealth management. Ultimately, we see The BAM Alliance and H.D. Vest as distinctly different businesses, serving entirely different segments of the market."
No quotas, no minimums
Papazian agrees that her firm is targeting mostly accountants who are looking to become advisors, and that many of them can build a robust advisory practice quickly. She also doesn't worry too much about the competition, because she feels her firm has a long-standing spot in the industry.
What H.D. Vest needs to avoid is pushing its new advisors to achieve quotas — especially since they are running a dual business. "We believe an advisor is growing at their own pace," Papazian says, "We have no quotas and no minimums. I'm targeting the movable middle advisors who are greatly underserved by broker-dealers."
Advisors who join H.D. Vest are assigned a dedicated consultant from the firm's home office — regardless of the amount of assets they're managing, Papazian says.
No alts, no strange products
At this point, Papazian says, H.D. Vest has no intentions of getting into a hybrid advisory model. The firm has a corporate RIA and that will not change. The firm's split is now about half in advisory and half in commission.
"We've got an advisory platform that can compete with anyone in the industry. We're more conservative in our investment options. We don't have any high-end alternative investments or strange products."
---
---
Mentioned in this article:
FA Match
Consulting Firm, Specialized Breakaway Service, Recruiter
Top Executive: Ryan Shanks
---
---
---
Sonia Ahuja
October 18, 2013 — 8:34 PM
I am confident that Ruth will do a great job in her new "dual" role. If she can drive the marketing strategy for the largest IBD, she is certainly capable of helping H.D. Vest's advisors grow.