Fred Reish: It doesn't look good.
Brooke's Note: The lawsuit Lisa delves into below alleges that Fidelity failed to invest its own employees' retirement funds in its cheapest share classes. That doesn't sound so good. But Fidelity also matches contributions to its pension plan dollar for dollar. That sounds pretty fantastic. So you can see why there's a legal battle royal shaping up and why neither side shows much interest in backing down.
A lawsuit brought against Fidelity's $8.5 billion 401(k) plan by employees and former employees of Fidelity Investments could be the watershed event litigators have been looking for to determine just what the Department of Labor means when it says that plan sponsors must act as diligent fiduciaries.
The class action, filed earlier this year by ex-employee Lori Bilewicz, heated up in September when 26 former employees and current employees added their names to the list, which extended the class action. Although Fidelity has been previously sued as a recordkeeper and fund company, this marks the first time employees from the company's own plan are suing it.
Lawsuits attacking 401(k) plans have become more specific in their focus and more thoughtful in the attacks and that's exactly what's happened in this case.
Rather than making generalizations about steep fees, this lawsuit hits specific share classes, pointing out that expensive retail share classes are used in Fidelity's 401(k) plan, when less costly institutional share classes could instead be used. See: What a wave of 401(k) lawsuits tell us about what RIAs really need to worry about.
That is reason enough to make this case the one to watch, industry leaders say. But then, too, there's the David and Goliath-like aspect of having the king of the 401(k) industry, with its more than 20 million institutional and individual clients, pitted against participants. Fidelity's 401(k) assets were at $1 trillion, as of Dec. 31, 2012, according to Boston-based Cerulli Associates Inc..
Like big tobacco?
A loss for Fidelity could open a legal Pandora's Box for plan sponsors who operate along lines similar to Fidelity's.
"If Fidelity should lose this case, it will open the door of attack to the big providers because that's where all of the money is at," says Rick Meigs, president of the 401khelpcenter.com LLC in Portland, Ore. "If they lose, it's a big deal because it is the big mammoth and it opens the box. Obviously, plaintiffs' attorneys will start to think this industry is like the big tobacco cases and they're really going to start going after firms. If they lose, you'll have more plaintiffs' attorneys attacking."
Fidelity spokesman Vincent Loporchio says that his firm has acted well within the law and will defend itself accordingly. He also points out that the firm offers very low fees as low as five basis points.
"Fidelity provides employees a 401(k) plan with mutual funds across the spectrum and low-cost index fees and we believe this lawsuit is totally without merit," he says.
Pricey menu
Lori Bilewicz v. FMR LLC, FMR Investment Committee was filed March 19 in the U.S. District Court in Boston on behalf of Bilewicz, argues that because Fidelity's 401(k) invests exclusively in its own funds, the firm is clearly not acting in employees' best interests by choosing only Fidelity funds — including pricey Fidelity mutual funds that generate fee revenue for the plan sponsor. See: Fidelity brings its 401(k) muscle to RIAs with new product.
According to court documents, just 10% of firms with 401(k) plans in the nation restrict their investment offerings to those of a single fund company.
"Given the foregoing facts, it is completely implausible that defendants acting as prudent, diligent fiduciaries would construct an investment menu for their employees' retirement plan consisting exclusively of approximately 160 of Fidelity's own mutual funds."
The lawsuit also alleges that in addition to using only Fidelity funds, the company often added funds that had little track record and very often the menu of options included funds with steep fees. The lawsuit was filed by Gregory Porter, an attorney with Bailey & Glasser LLP, a firm whose specialities include class action lawsuits and labor matters. See: 6 reasons why RIAS can't — or don't want to — have track records.
Porteris counting on the case causing a larger problem for Fidelity than its own malcontent employees.
"They may have to start explaining things to their clients about why they haven't gotten rid of this case," he says. "If the case goes forward and the parties don't settle early, there will be a robust investigation into the merit of Fidelity's process and how they chose the funds. I think it could have a big impact on how people view Fidelity's funds."
Porter allows that this case could drag on for quite some time. "I think we have a fight on our hands. Our hope is not to put all of their funds on trial but put their process on trial. It's a different issue. We're not going to say every Fidelity fund sucks but we have serious problems with their process for choosing and selecting funds."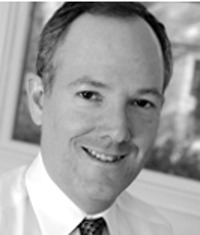 Gregory Porter: We're not going to
say every Fidelity fund sucks but
we have serious problems with their
process for choosing and selecting funds.

While the lawsuit doesn't ask for a specific dollar amount, it states that Fidelity is liable to disgorge all fees received from the plan. It appears clear the plaintiffs are seeking millions in this suit. For instance, in court documents the plaintiffs' spell out if Fidelity had consolidated 77% the large cap into a diversified large-cap option it could have saved $15 million in fees in 2010 alone.
As of Dec. 31, 2011, according to court documents, Fidelity's 401(k) plan had 55,862 participants with $8.5 billion in assets.
Investment managers on the edge
Although Fidelity filed a motion to dismiss this case on June 3, industry leaders predict that's not going to happen and that both sides should brace for a lengthy battle that could take years.
This summer, the issue of 401(k) fees was thrown into unwelcome relief when a Yale law professor mailed 6,000 letters to plan sponsors warning them they are paying too much for their 401(k) plans and encouraging them to make changes. See: 401(k) industry flummoxed over Yale professor's 6,000 'threatening' letters to plan sponsors.
In such an environment, an adverse ruling against or even a settlement by the nation's largest 401(k) provider could cause more pressure on advisors to lower fees. It could also mean that plan sponsors that are also investment managers need to rethink their 401(k) plan offerings — or be tarred with the brush reserved for cobblers with no shoes.
"Investment managers and recordkeepers are in a precarious position for their own plans," says Randy Long, principal of SageView Advisory Group LLC, whose firm has nearly $24 billion in assets.
"They have to be very careful for the conflicts of interest and fees. They've got fiduciary liability, and I think the Fidelity suit has a lot to do with fees. I think investment managers need to especially make sure they have more than one fund on the lineup. One of the tenets of being a fiduciary is to manage fees and expenses. Why weren't they all in institutional share class for a plan that is more than $1 billion?" See: Legal analysis: Why the Yale 401(k) letters, limits aside, should raise an alarm to plan sponsors.
Sticking power
There is no question that this case be a lengthy battle, says ERISA attorney Thomas E. Clark Jr. "This is going to be a fight. Each side is entrenched and will fight until the last appeal. The significance of this case is not to be understated. Not only are there significant damages alleged, but also Fidelity's standing in the industry as a service provider [could be affected]. I don't think it's hard to imagine plan sponsors taking a much greater interest in the outcome of this case as compared to others that have been filed."
Clark, who previously worked for the St. Louis law firm Schlichter Board & Denton, which has been part of many 401(k) lawsuits, including Krueger v. Ameriprise Financial, Martin v. Caterpillar, and Hecker v. Deere, is now a fiduciary consultant to plan sponsors and service providers. He is the chief compliance officer of FRA PlanTools.
"They're alleging here that the options aren't the cheapest share class and they're alleging that Fidelity is offering similar products in other plans at a cheaper price," he says. "Most importantly, the complaint also alleges wide-ranging self-dealing by Fidelity at the expense of their own employees. Self-dealing cases have by far been the most successful for plan participants."
Fidelity's stance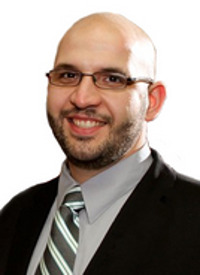 Thomas E. Clark:The significance of this
case is not to be understated.

Yet In its motion to dismiss, the firm pointed out that it makes annual profit-sharing contributions of at least 10% of each eligible employee's compensation. The company also matches employee contributions dollar for dollar, up to 7% of each eligible participant's compensation. See: Fidelity Investments recognizes power of RIAs in 401(k) market and has increased efforts to work with advisors.
Fidelity contributed about $2.175 billion in the plan from 2007 to 2011 — averaging about $430 million per year, according to the company's motion to dismiss. Between 2007 and 2011, employees contributed more than $1.37 billion of their salaries to the plan.
Plenty of variety
The giant firm argues in its motion to dismiss that its more than160 mutual funds include those of the passive and active type.
The company points out that it has funds with a wide range of investment fees including 10 funds with fees of 25 basis points or less. See: Fidelity reports 57% boost in 401(k) sales as it sets its sights on smaller plans and advisors.
Fidelity also offers several different programs for participants who desire assistance with fund selection. For example, it offers online financial planning tools to assist participants in retirement decision-making, and even offers a free, personalized portfolio advisory service, Fidelity Retirement.
"Fidelity has a very generous benefits package that provides significant contributions to employees' retirement planning, including a robust profit-sharing plan, significant 401(k) plan and contributions to help retirees' health benefits. Fidelity's mutual fund product line is widely recognized as reasonably priced and has some of the lowest fees in the industry," spokesman Vincent Loporchio says.
"It is important to note that significant investments made by Fidelity in our employees' 401(k) plan and related benefits far and away exceed any fee revenue received from employee investments in Fidelity funds," he adds. "It's extraordinary package that includes profit-sharing contribution, significant 401(k) match and contributions to match health expenses in retirement."
Legal…but wise?
Though it may look bad that Fidelity is using strictly its own funds in its 401(k) plan, ERISA attorney Fred Reish of Drinker Biddle & Reath LLP says that under the Employee Retirement Income Security Act of 1974, plan sponsors that are mutual fund companies may use their own funds. They must, however, demonstrate that they're prudently selecting the lineup and monitoring the funds. See: How two RIAs succeed by using only Fidelity funds — but not without weathering criticism about closing their own architecture.
"It wouldn't make a lot of sense when your employees work for a mutual fund that they can't invest in their own mutual fund," he says. "If a salesperson at Fidelity can't invest in Fidelity's own funds, it would look odd especially when they're recommending to someone else to invest in Fidelity."

Randy Long: Why weren't they all
in an institutional share class for
a plan that is more than
$1 billion?
On the other hand, Reish says that if companies do decide to use their own mutual funds, as Fidelity did, they must show that their decision was prudent.
Appearance of conflict
"Let's say using your own mutual funds is a conflict of interest, but it doesn't mean you've succumbed to the conflict of interest. Maybe you didn't do anything wrong," Reish says. "But it doesn't look good. The legal issue is, are the funds prudently selected. The minute I saw there was a lawsuit against Fidelity, I wondered right away if they satisfied the prudent man rule."
He suspects that Fidelity would defend itself pointing out that the company prudently manages the 401(k) plan, because it hires the managers and if a fund isn't doing well, the firm would fire the manager.
"If I were Fidelity and I were going to defend this, I would say, 'We're not your typical plan committee. We have more options than removing the mutual fund. We can remove the manager,'" Reish says. "'We have senior executives who are constantly monitoring the performance and management of mutual funds in the plan.'"
Reish says the firm could be vulnerable if it was placing a lot of new funds in the 401(k) plan, which is one allegation raised by the lawsuit.
Not everyone eats their own cooking
The lawsuit points to the fact that TD Ameritrade doesn't run its own 401(k) plan and in fact uses Great West to run its 401(k) plan and offers other funds.
One of the key issues in this case is that Fidelity is only offering Fidelity funds and no other funds.
The lawsuit quotes an InvestmentNews article in which Skip Schweiss, president of TD Ameritrade Trust Co. discusses the fact that employees do question why his firm doesn't do so.
The company's 401(k) plan is run by Great-West Retirement, a fact that is pointed out in the lawsuit.
'We do get questions from workers who say, 'Wouldn't it make sense for us to hold those assets?"' the lawsuit quotes Schweiss as having said.
RIABiz reached out to TD Ameritrade Holding Corp., and the company said it still uses Great-West.
Charles Schwab spokesman Greg Gable says the company's retirement plan is administered by Schwab Retirement Plan Services but includes a mix of third-party and proprietary funds as well as a self-directed brokerage option through which employees can choose from thousands of investments, including stocks, bonds, mutual funds and exchange-traded funds.
Participants winning more lately
ERISA attorney Clark thinks this case illustrates how 401(k) cases have dramatically changed over the years. "These types of complaints have gotten more sophisticated and specific and what happens is the decisions are more in-depth and more specific as well, and more decisions are being reported in favor of plan participants. One side is not winning everything, but it seems every time a new decision gets published, plan participants are winning more battles."
Clark says that on one hand he feels this case has some common characteristics of cases that haven't gone well for plan participants but also shares strong characteristics of cases that have brought settlements and judgments in their favor.
For instance, the argument from the plaintiffs that the plan uses all Fidelity funds is a similar argument from cases, such as Hecker v. Deere, that were ultimately dismissed. But the complaint also includes allegations that have been successful, such as that the 401(k) plan contains many costlier share classes and that not all of the options are institutional.
Steep fees
One of the key issues that could lead to problems for Fidelity is the fact that the plan is well over $1 billion in assets and should likely only be using the cheaper institutional share classes which are reserved for larger plans. Smaller plans often are required to pay more for retail shares.
But industry leaders say a $8.5 billion 401(k) plan shouldn't have to pay retail share costs.
"If you're more than a billion plan, you have to wonder why they're using retail mutual funds," Reish says. "Why would they be paying that expense."
---
---
Mentioned in this article:
---
---
---
Mark W
October 22, 2013 — 12:09 PM
As an ex-Fidelity employee now working for a small tech company I wish still had access to such a great and generous plan. Fidelity offered a wide range of funds (passive, managed, international, select you name it), had a generous match and made annual profit sharing contributions. This is one area where Fidelity does right by their employees and is a benefit that is far more generous than most employers.
http://academiapub.com/sarcservices.html
CPT 62319 – Injection, such as catheter positioning, steady infusion or intermittent bolus, excluding neurolytic substances, with no or with distinction (for possibly localization or epidurography), of diagnostic or therapeutic material(s) (which includes anesthetic, antispasmodic, opioid, steroid, other option), epidural or subarachnoid lumbar, sacral (caudal).
http://www.love-stile.com/user/carpinteyrokiu/
But Now Apple released FireWire audio interface for Garage Band; Apple is wrapping up growth on a FireWire audio interface for Garage Band. Apple is acquiring a hearth wire audio interface for Garage Band codenamed "Asteroid" or "Q97".
http://azurefilm3d.ru/user/kopetpdjkx/
These are some reasons that are compelling one to spend his money on iphone 4G. Now to complete our argument we discuss the other side of it for not buying an iphone 4G. The biggest limitation of working with an iphone is that it needs Apple iTunes to transfer movies and music unlike symbians android and other operating systems where you just drag and drop also iphone does not play all audio and video format so you might have to look for converters to transfer your music.
http://fsienergy.com/FuelEmulsifier.html
It truly is the power from the fantastic dental qualified who will be in a position to increase your comprehending associated together with your dental fear making sure that you can comprehend your correct dental needs and medication might be achieved.
fiduciary Advisor Advocate
October 17, 2013 — 12:45 PM
No one ever accused me of being a cerebral giant so I am not sure I completely understand the basis of the lawsuit. But if I interpret the information correctly this is based on Fidelity's standing as a plan sponsor rather than service provider. It seems that a negative outcome for Fidelity would be a dent in their business but the real lesson is the role, responsibility and potential liability of the fiduciary. If that is the case then every plan sponsor, adviser, Board member, Treasurer, CFO, Director of a foundation etc. or anyone involved in overseeing assets managed for the benefit of others should be very interested.
To me, Porter's comments are spot on- it is difficult to say the 'every Fidelity fund sucks' but you sure can question the process which led to those funds and share classes being included. This is at the core of the Fiduciary's charge- and it doesn't matter if you are Fidelity or Flintstone and Rubble- the Fiduciary has the same charge. The observation I might make is if you are acting in a Fiduciary capacity be sure to have a process (we call it the Fiduciary Continuum) which is well defined, demonstrated, documented and very defendable!