Why Frank Campanale put his E.F. Hutton dream aside to join an OSJ
Campanale says the Hutton venture still has a future in Canada, but his heart went to an American fast-grower with momentum and a brand with $500 million of AUM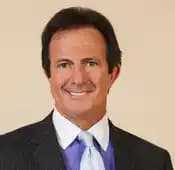 Frank Campanale: E.F. Hutton was a whole generation ago.
---
Mentioned in this article:
---
---
---
Elmer Rich III
October 16, 2013 — 8:21 PM
As a marketer, always appreciate a good "hook" "E.F Hutton….the olde fashioned way." Suppose all clients want to go back to old time market returns – including bonds!
E.F. Hutton alumni
October 17, 2013 — 4:12 AM
First of all it was " when e.f. Hutton speaks…... people listen" then it was Smith Barney that used " we make money the old fashion way we earn it" so let's get our marketing hook correct. Second of all it takes more than using an old respected name to create a wealth management business today. If it didn't work with Hutton today ( which I am glad to see will now be a powerhouse in Canada????) what's to say it will work with Labenthal? Best of luck!
Jeff Spears
October 17, 2013 — 1:43 PM
Tough to "revive" an OLD brand. Will be interesting to watch the "revival" of Robertson Stephens.
Elmer Rich III
October 17, 2013 — 1:44 PM
Interesting how those lines must have been, and still are so evocative of some emotional/psychological need. Why does anyone think?
Rick Ferri
October 23, 2013 — 8:13 PM
Is that an old picture, Frank? You never seem to age!
John
November 11, 2013 — 4:38 PM
You stand corrected EF Hutton "Alum". The correct slogan was ."When EF Hutton talks, people listen" .
After the coloring book was distributed to all the reps, the slogan changed to: "EF Hutton listens"...that unfortunately morphed into a running joke amongst the RR's to "EF Hutton listens… to anyone offering $50/share".
Sad but true.
Brooke Southall
November 11, 2013 — 6:30 PM
I suppose we need a little gallows humor on Mondays.
Brooke
Dave
November 11, 2013 — 10:21 PM
LOL Brooke. You nailed it. Gallows humor is exactly what's exchanged between the old Hutton veterans. If you really want an ample dose of gallows humor treat yourself and read: "The fall of the house of Hutton". I was there during those Foman-years and I can tell you there was sort of a parochial, boysclub feel to the culture of EF Hutton; from Johns' comments, it sounds like he also was a bona-fide member…the coloring book tipped me off. I still have mine and was offered $500 (from a novelty collector, not selling though) for it just a few months ago. Sorry to hear Frank is giving up on the revival idea for now, however, I wish him good luck with his new firm.